Socialising your pet helps develop their character and confidence which leads to a happier and healthier life. The younger years of a pet's life are the best time to open their eyes to sights, sounds, smells and new sensations. In fact, the greatest window for learning starts at three weeks of age and closes between 16 and 20 weeks. 
Ensure to introduce them to new people frequently in comfortable environments, and provide them with lots of attention and affection. This will help make them feel comfortable around new faces. This being said, throughout the process, make sure not to bombard them with unusual experiences as this could overwhelm them. Instead, stop what you're doing and remain upbeat so your pet knows there is nothing to be afraid of. 
It's also important for your pet to learn how to tolerate being completely separate from other people and pets — this will help avoid separation anxiety in later life. 
As any pet owner knows, the early years pass by so fast. But, your pet doesn't stop learning, so it's great to keep on socialising them with new faces throughout their lives.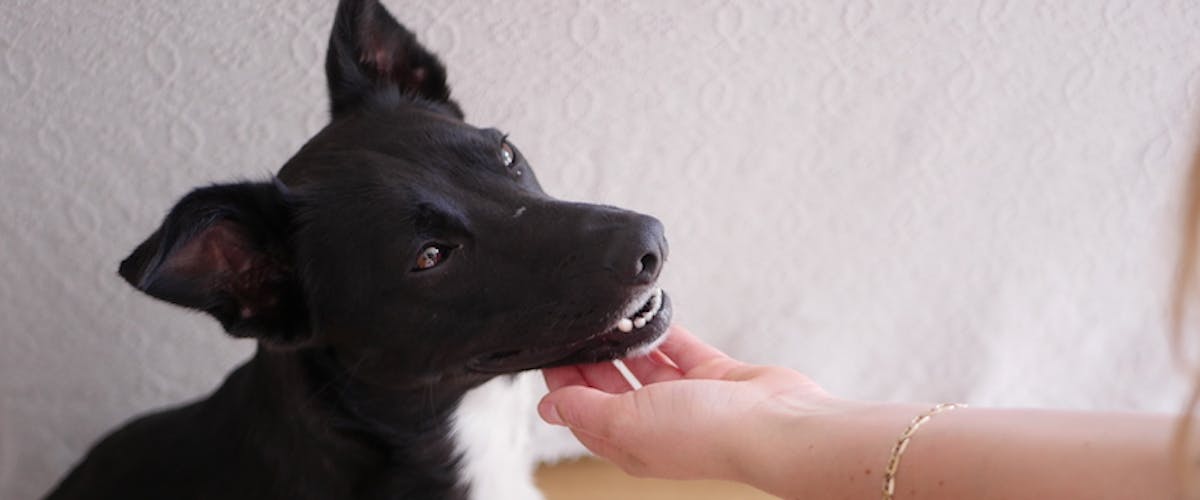 If you want a new way of socialising your pet with new people — young, old, nervous or always keen for a cuddle — the members of TrustedHousesitters may be able to offer the perfect solution. The pet-loving people who join the community sit purely for the love of animals, so they don't charge to look after your furry, feathered or scaled friends. 
Coming into your home, your chosen pet sitter will keep your dog company in their usual surroundings, and make sure they're not worried while you're away. Rest assured, your pet will be sticking to their usual routine — whether its 7am breakfast, or the 8pm playtime — your sitter will keep your pet happy and safe at home. And of course, if your pet's not worrying while you're away, you can finally travel without worry either. 

Want to know more about how the TrustedHousesitters community can help keep your pet happy at home while you're away? Take a look to see how pet sitting works.
More questions about socialising your pets?
Still wondering what the best way is to socialise your pet or one in your care? Or maybe there's another animal behavioural issue or medical matter you'd like help with. Whatever your concern, our members can call the experts at Vet Advice Line for free, day or night — just head to your Member Dashboard to find out more.