While it's always a special moment when TrustedHousesitters first connect with one another, for many members, it's their first sit experience that really stands out. Today, we're hearing from sitter members Jon and Jude, who began their house sitting story back in 2017 looking after Bella, a sweet pooch hailing from Auckland, New Zealand...
"Early in 2017, after hearing about house sitting, we took the plunge and joined TrustedHousesitters. Thinking that it would be unlikely to be chosen for a house sit while having no previous experience or feedback, we scrolled through the invitations for a few weeks until a house sit in Auckland appealed to us and we applied for it. Fortunately, we were lucky to be considered and followed up with a Skype meeting to meet the owners and Bella, their sweet 15-year-old dog."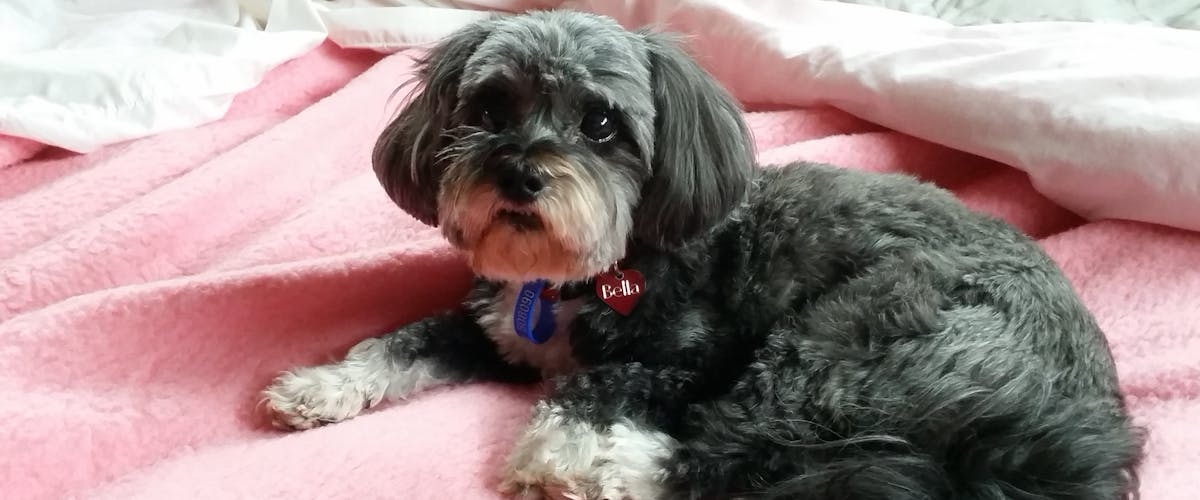 "Shortly after that meeting, the arrangements were made and flights from Melbourne booked. Six weeks later, we landed in Auckland where we spent a few days in a hotel enjoying the city. We contacted the owners who collected us and took us to their home to show us the routines. 
Right from the start, we felt at home and we were very happy to have been given this amazing chance to spend three months in such a lovely executive home on the north shore in Takapuna, just a short walk away from the beach."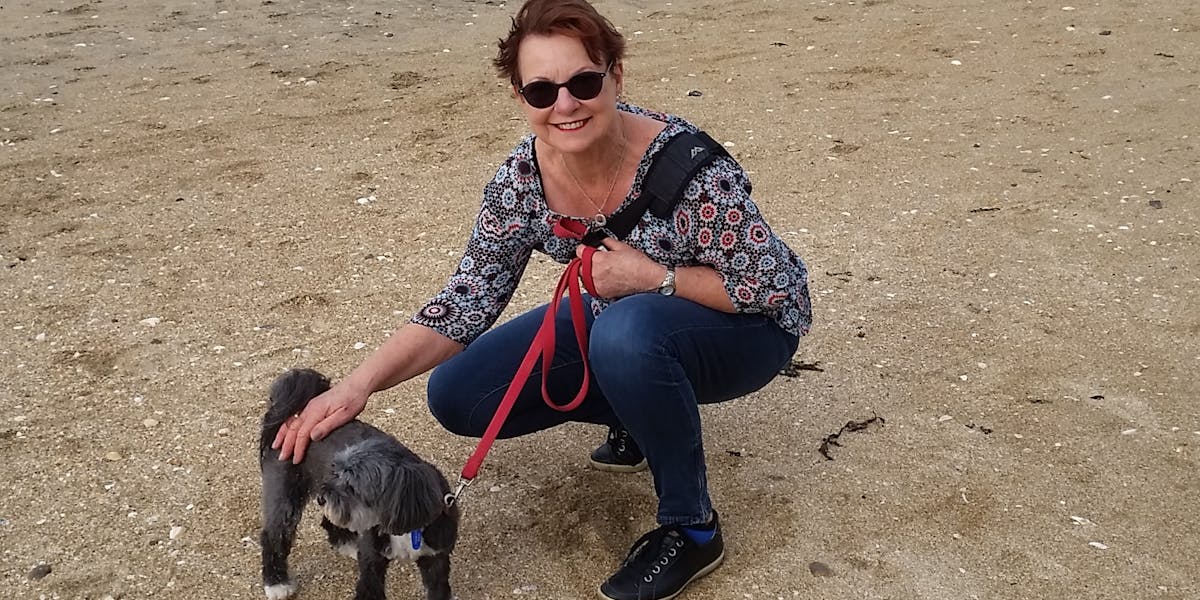 "In the first few days, we had discovered the local shops, cafes and felt like one of the locals. Having Bella to walk every day was such a pleasure especially as she trotted along so happily on her usual daily routine, mainly to the stunning beach where she was let off-lead. We met many of the locals and their dogs along the way."
It didn't take long for Jude and Jon to become accustomed to Auckland life, which resulted in a newfound hobby for Jude — as well as a thoughtful new gift for Bella's owner...
"Jon found a local gym and I joined a local yoga class, we felt right at home! I discovered an art class in Devonport where I attended a few watercolour classes and was able to continue my love of art while staying in Auckland. Bella was a great model for my pastel painting which I framed for the owners."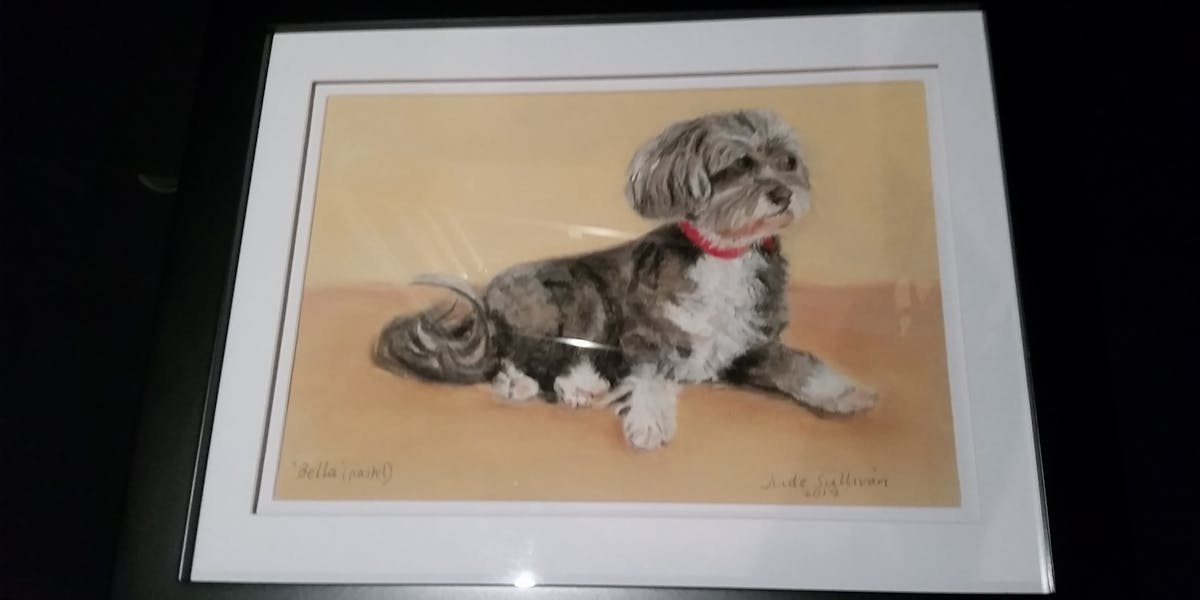 "Each Friday, after Bella's walk, we took the bus to Devonport and caught the ferry across to the city where we explored this lovely place. One afternoon we went across to Rangitoto Island and climbed the magical volcano which had erupted out of the sea. The last eruption was 600 years ago. That was an awesome afternoon and the walk to the summit was quite demanding but worth the effort. Then, once a week we drove to the shopping centre for supplies in the owner's car, which they had kindly left for us to use."
Sadly, Bella has since crossed the rainbow bridge after passing away last year. Our thoughts are with Bella's owners, a sweet dog who brought so much love and joy to those around her.
"We grew very fond of little Bella and found her to be so adorable, having funny little habits like hiding under our bed or behind the curtain if she sensed that we were heading out without her! She became quite attached to us and we really missed her when we left."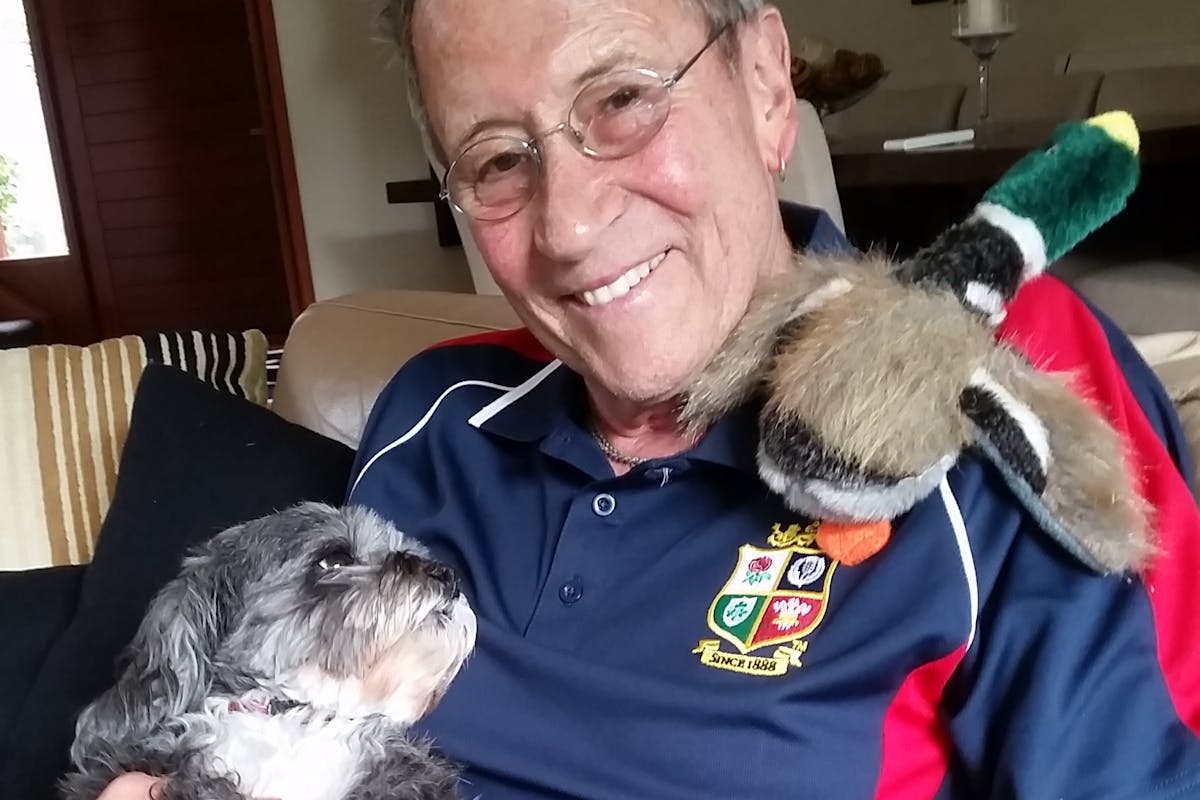 "Overall, what a wonderful experience we had on our first house sit!"

Many thanks to Jude and Jon for sharing their first sit story with us!
Supporting you through every step
Members have a range of Trusted Tools to communicate securely and enjoy safe and successful sits. To learn even more about how we help our members connect and share with confidence, take a look at our trust and safety page. 
Want to share your first sit with us?
Get in touch with your story and a selection of photos via stories@trustedhousesitters.com for a chance to be featured on our blog!