While it's always a special moment when TrustedHousesitters first connect with one another, for many members, it's their first sit experience that really stands out. Beginning as a way to explore new places while making wonderful memories with pets they'll never forget, many members go on to make longlasting friendships (both human and furry), while enabling a lifestyle they never thought possible.
Today, we're hearing from sitter members Haylee and Shane, who began their Trusted journey with a special Christmas sit in Sydney...
"Our first house sit was with little Tino, a Maltese/Shih Tzu mix, in Sydney, Australia. He was the perfect pup, and his mom was a wonderful host! Throughout our time with Tino, we got to discover one of our favorite cities, enjoy our first warm holiday season and learn the dangers of leaving the window open past dark in Australia!"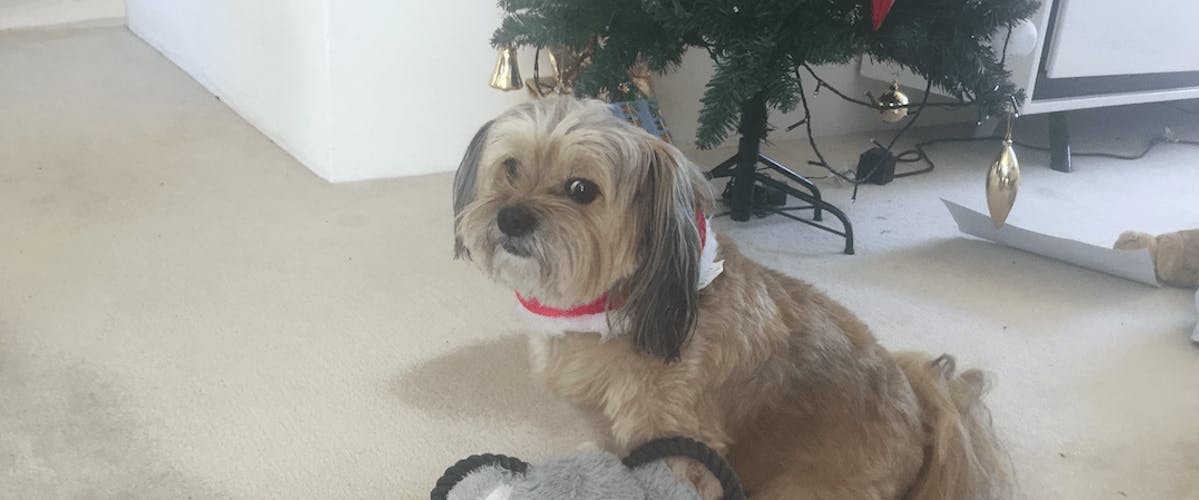 "We traveled through South East Asia for a few months before flying to Australia. Throughout this time, we were looking for house sits in Sydney. We had joined TrustedHousesitters before we left home and crafted our profile throughout our travels.
Our first video call with a potential house sit did not go very well. We treated it like a professional interview and probably came off much too intense. We weren't familiar with the process and had no idea what to say."
For TrustedHousesitters just starting out, it can be hard to know where to start, or the type of questions you might need to ask! Take a look at our top tips to communicate your way to success.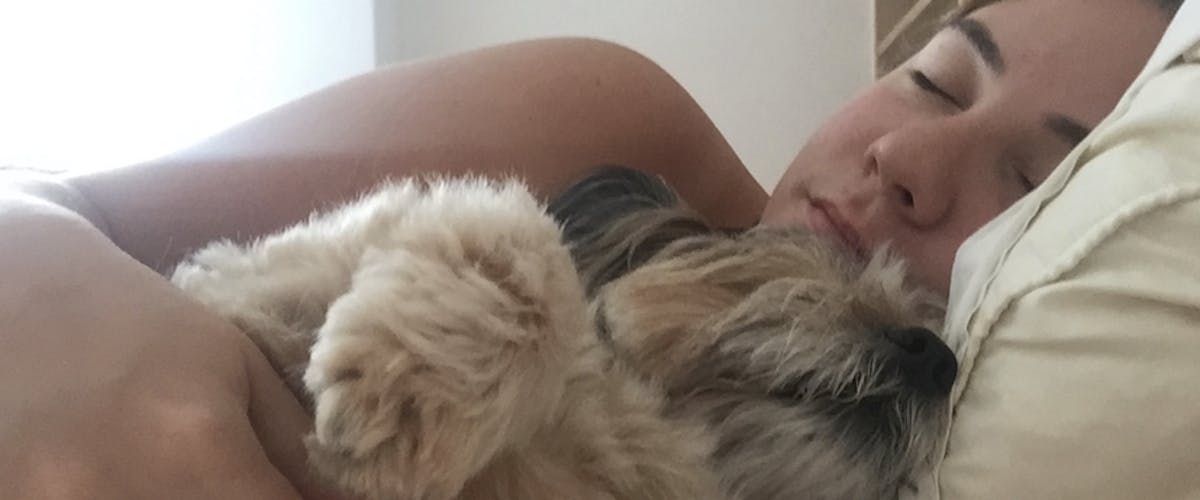 "We had a Skype call with Tino's mom via a shaky Wi-Fi connection on Cat Ba Island. Her personality put our minds at ease, and we had a wonderful conversation. It was truly the "click" you hope for when interviewing for a sit.
She offered us the sit on the condition of meeting us in Sydney beforehand. We quickly agreed and were scheduled to be on a ferry an hour later. I can still remember that feeling of complete joy on the ferry through Ha Long Bay after just securing our first sit!"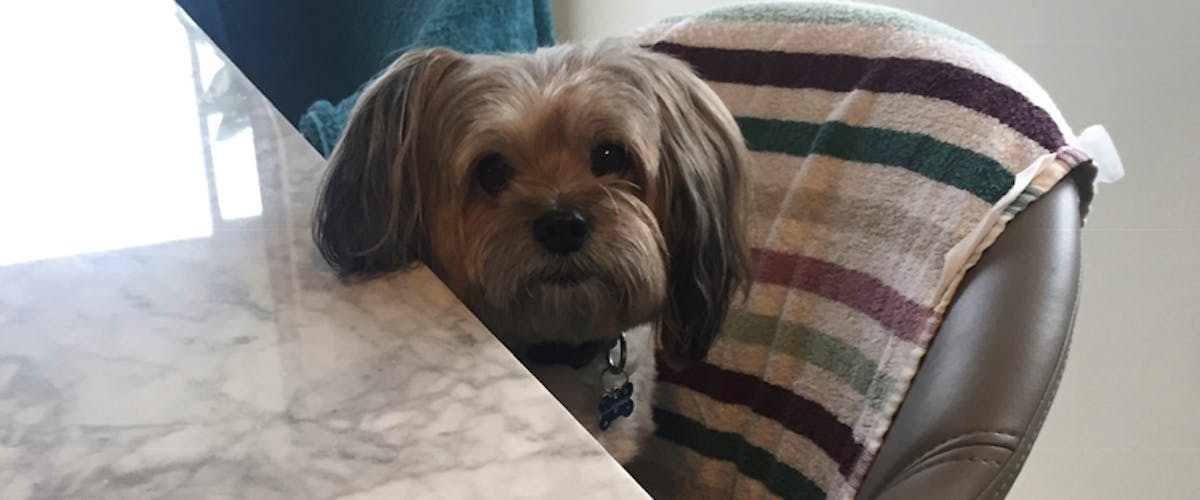 "We arrived in Sydney about a month after the interview. We had kept in touch to reassure the host that our travels were going smoothly and arranged a home visit.
Our Airbnb was on the complete opposite side of the city. It took us hours to figure out what we were doing and just managed to arrive on time for the home visit. It was not convenient, but it was worth it. I still believe that communicating with the owners and pets before a house sit can the deciding factor in whether or not you are chosen.
Meeting Tino was everything we imagined and his mom was a dream host. She was welcoming, kind and understanding of our nerves. And Tino was a little prince! He loved to play but was not a fan of walking. His food was handmade (his owner was sure to arrange and freeze these for us). We loved him.
We left the home visit feeling great! We knew we had a connection with Tino, and we were confident that we would have a great first house sit."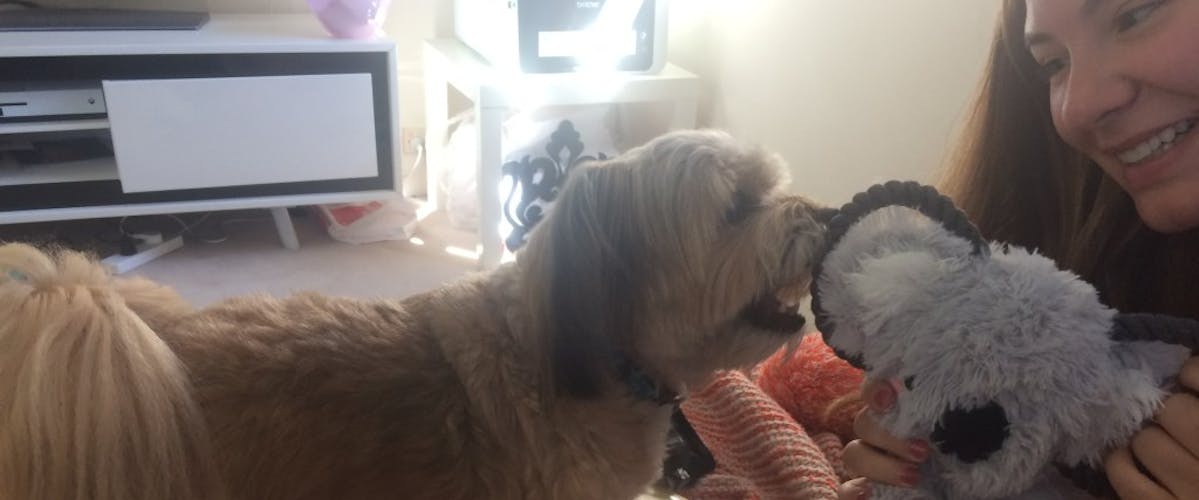 "After two weeks of the house sit with Tino, it was time for Christmas! I was happy to ditch a snowy, Massachusetts winter for a gorgeous 26°C day in Sydney! We forgot about turkey for a year and fired up the BBQ.
After an amazing lunch, we headed to the beach! I never thought we'd be swimming in December. It was magical. We're so happy we got to share the experience with a perfect, little pup!"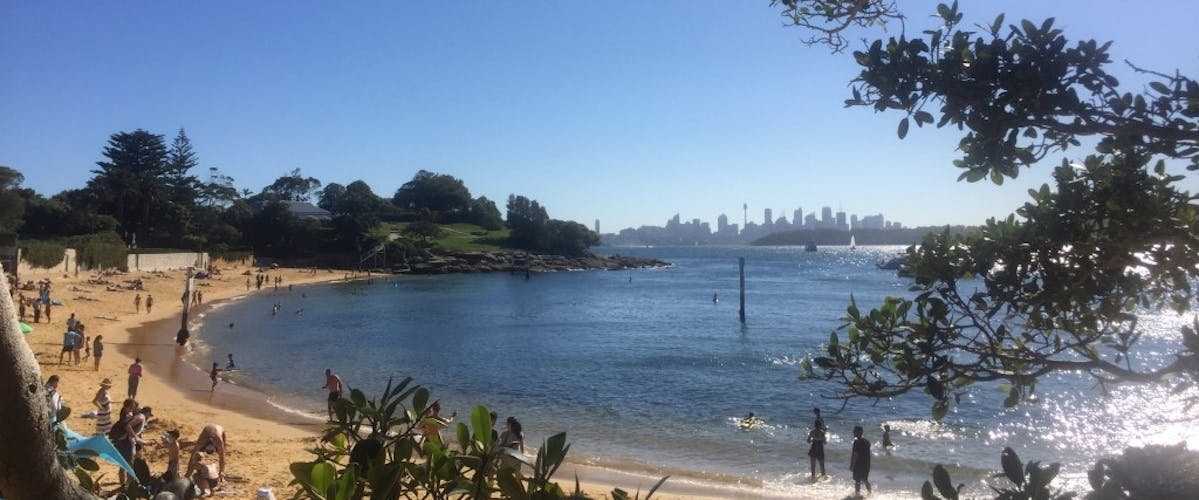 "I remember panicking one afternoon — I couldn't find Tino! I couldn't find him anywhere, and there were not too many places in the apartment he could hide. I checked the balcony, communal hallway and bathtub. I decided to scour the bedroom one more time. Surely he's under the bed…
I walked in the room just in time to catch a pillow moving. Tino was nestled so far into the decorative bed pillows that I could hardly see him! He was always making me laugh."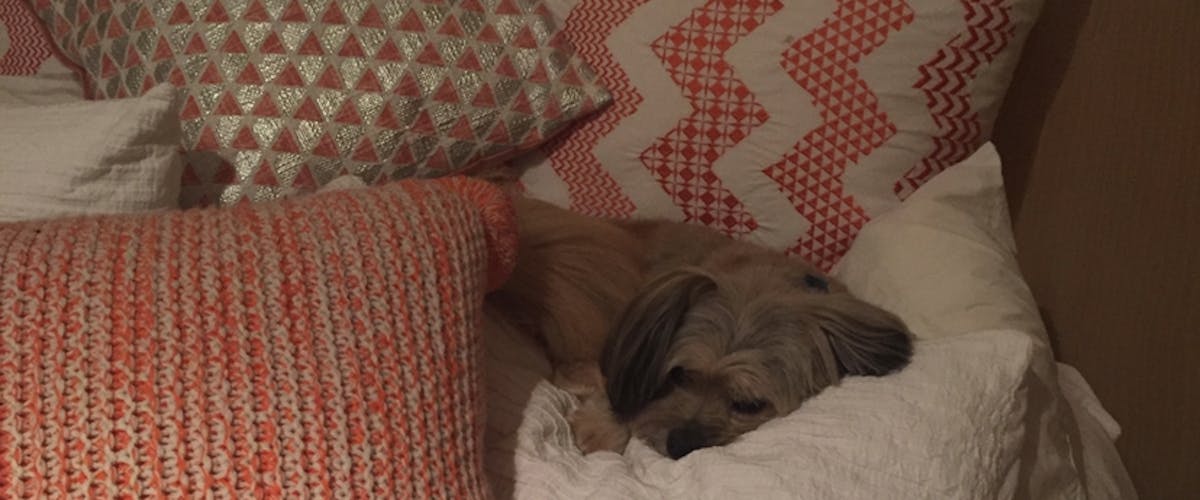 "Before Tino, Shane hadn't spent a lot of time with small dogs. He grew up with Labradors and thought the bigger, the better.
After a few days, I would find him lying on the ground playing with Tino or cuddled up with Tino on his chest. He loves little pups now!"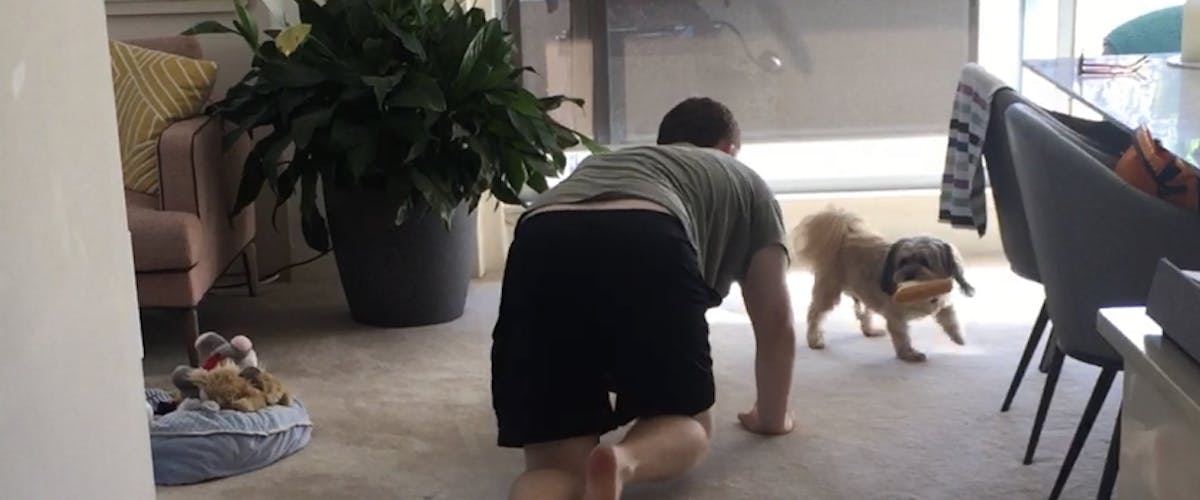 "I'm from Massachusetts. There are a lot of bugs there, so I've never known windows to not have screens on them. That's why I didn't even notice when I opened the window (Tino loved to sit on the bed and have his ears blow in the wind) that it didn't have a screen on it.
Well, traveling sure does teach you things, and that night I learned why you can't leave the windows open past sundown in Australia. It wasn't very late when I saw something move out of the corner of my eye. I turned to witness the biggest spider I have ever seen crawling into the bedroom window...
It was the size of my hand. I am not exaggerating. It haunts me to this day! I sat on a chair in the middle of the living room holding Tino until Shane got home from the shop. It took the whole night to find that thing."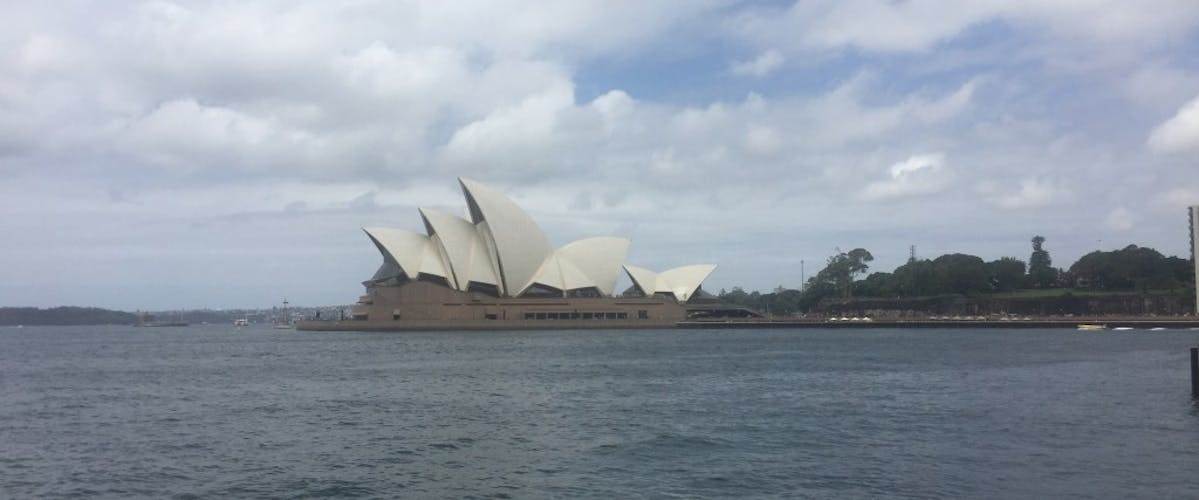 "I know we will house sit in Sydney throughout the holidays many more times in the future. We absolutely loved it.
My favorite part was that you could escape the city and find a coastal walk around every corner. It was gorgeous, and we were always outside.
Saying goodbye to Tino was difficult! We didn't want to leave this cute, little pup that stole our hearts. He had shown us the city and cuddled me through the traumatic spider ordeal! We were close.
It was the best first house sit we could have hoped for. Tino was the perfect start to our house sitting adventures over the next two years. Our working holiday visas in Australia and New Zealand allowed us to house sit Sydney, Brisbane, Townsville, Cairns and Auckland.
Whenever I remember diving in the Great Barrier Reef, I think about coming home and snuggling up to India and Sammie, two gorgeous Ragdoll cats! House sitting has enriched our travels and introduced us to a community that has changed our lives forever."

Many thanks to Haylee and Shane for sharing their first sit with us! You can find out more about their house sitting adventures by visiting their website.
Supporting you through every step
Still waiting to make your first special connection? Learn more about our trust and safety features here, or if you have a question or need advice on getting started, our award-winning Memberships Services team are here to help — just get in touch.
Want to share your first sit with us?
We'd love to hear it! Get in touch with your story and a selection of photos via stories@trustedhousesitters.com.