While it's always a special moment when TrustedHousesitters first connect with one another, for many members, it's their first sit experience that really stands out. Hear as sitter members, Melissa and Jordan, share the story of their first ever pet sit — a lakeside house sit in North Indiana, that seemed almost too good to be true...
"A little over three years ago, it was reaching that point where we had to decide if we wanted to renew our lease again, purchase a home of our own, or take a gap year to travel, which we had dreamed about for years. After finding out from one of Melissa's friends about the world of traveling through pet sitting, which she was doing throughout North America and Australia through TrustedHousesitters, our dream finally felt like it could become reality. But there was always the looming daunting tasks of getting rid of most of our stuff, ending our lease, and departing our home of almost five years.
But alas, it was time. And this wild new concept quickly began to penetrate our minds even more. Although hard to leave our town, friends, jobs, and many possessions, we were excited for what could be on the horizon..."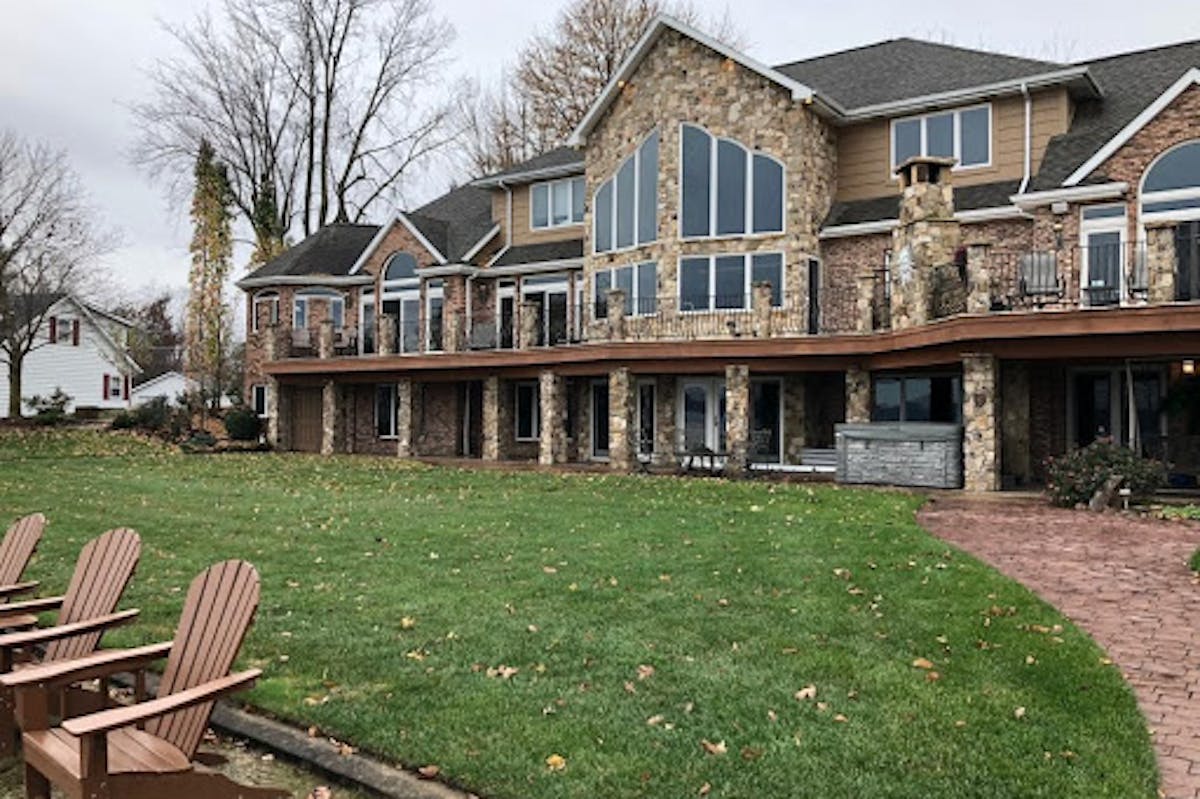 "Setting up our profile was pretty straightforward (and fun), and getting references from friends and family wasn't too arduous. Once completed, we officially set out into the (very addicting) world of perusing new listings and deciding where we wanted to go."
Ready to begin your own pet sitting adventure?
Join today
"Trying to keep it in the eastern half of the country to start, as we were spending time with family there, that's where we focused our attention. We didn't know how many attempts we'd have to make, given our newbie status, but we were hopeful we'd dupe someone into accepting us.
We were surprised to hear back from homeowners rather quickly, but it was a no-brainer when the possibility came up to look after this castle on the lake and three adorable pups. We initially thought it was too good to be true, but we applied to it, just for the heck of it. It was a 10,000 sq. ft. home, on a pristine lake in North Indiana, with a dock and kayaks. The dogs, Josie, Farve, and Louie, were small, and seemed very fun to be around (in an ideal world where such a listing was real and we were accepted to said real sit)."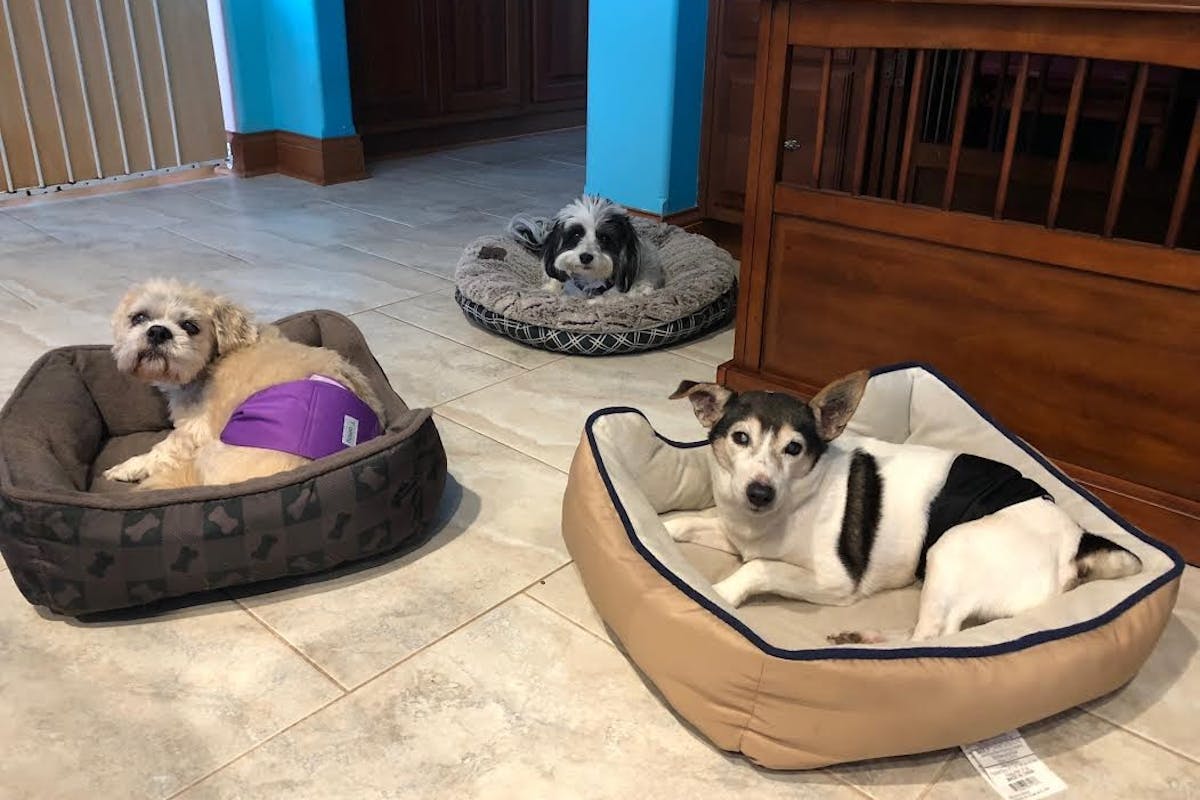 But as luck would have it, Melissa and Jordan's dream house sitting opportunity soon became a reality...
"Well, to our amazement, Tom and Deb (who were/are INCREDIBLY nice) got back to us the next day and wanted to Skype! With nervous anticipation, we answered the call, and it went swimmingly! They were also first-timers and feeling everything out, and actually said they felt comfortable with us looking after their fur-children, fish, and mansion.
WOW. We couldn't believe it, but we didn't want to ask if they were sure too many times, for fear they might regain their sanity and change their mind."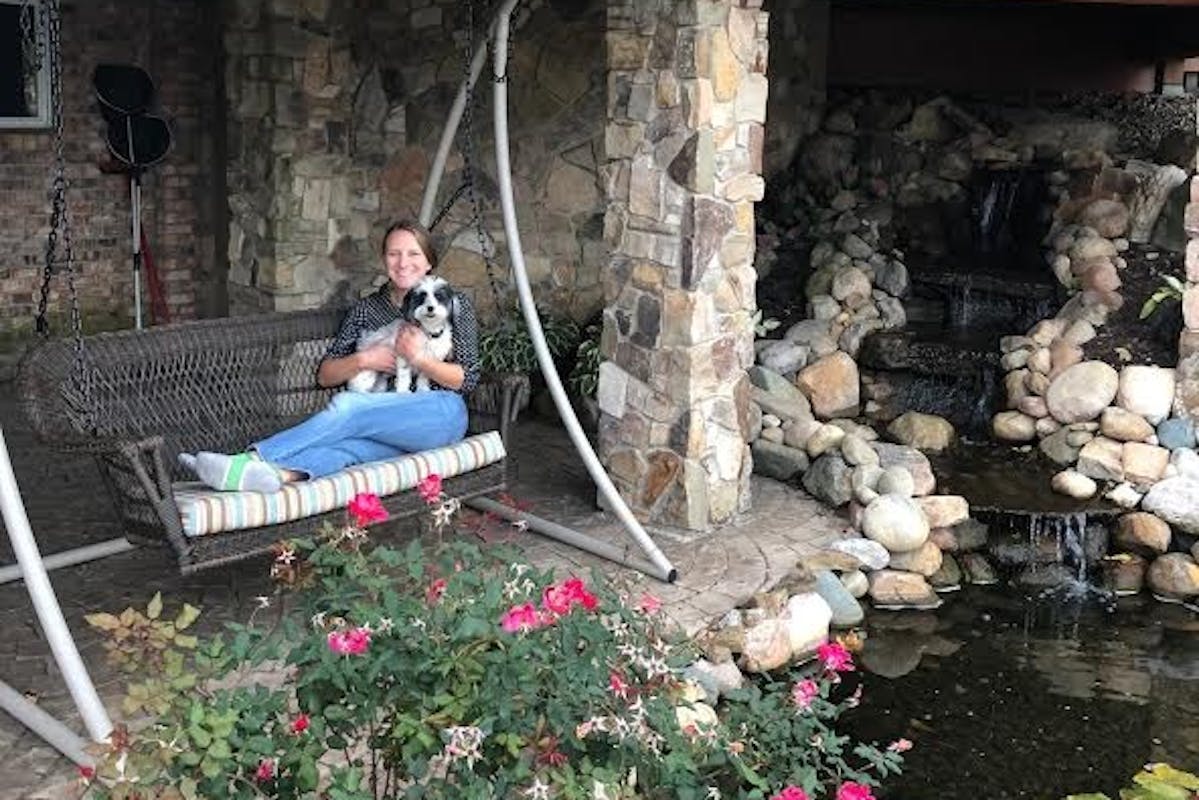 "After counting down the days, the time finally came to meet Tom and Deb and their crew, and, anxiousness aside, we had a blast! They were as welcoming, in person, as they were on the Skype call, and their pets were the very same. They took us out for lunch at a fantastic lakeside restaurant, gave us the rundown of the pets' routines and general info, and told us to make ourselves at home.
When we weren't getting lost inside, we were having a great time with the pups. Louie and Farve were older and had some health problems, but they would still like to play and be near you whenever possible. Their sister, Josie, was younger and full of energy. She liked to sprint around the yard (and lake, on the leash), but deferred all the paddling duties to us, while out on the kayaks."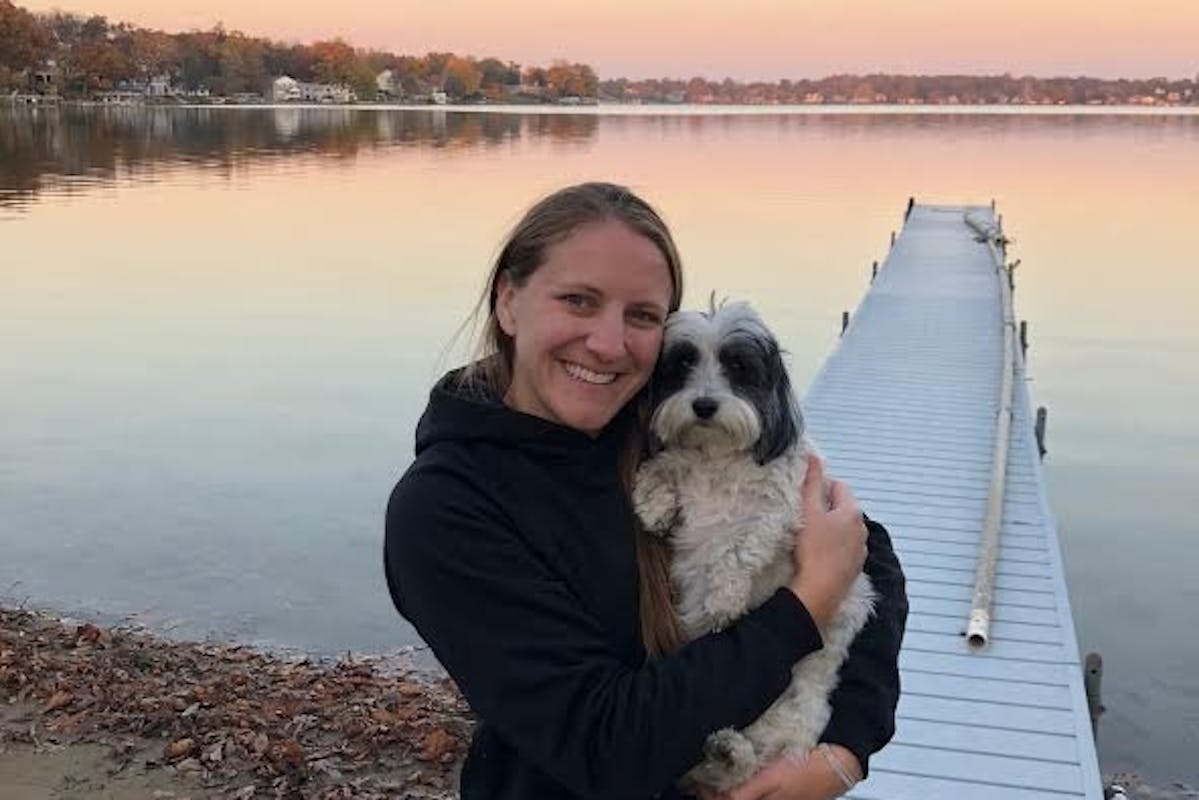 "We would often have movie night in the theatre room (yep, really!), where each pup seemed to follow along, for the most part, or at least want to get carried down with us for a good cuddle. And they would also love to accompany us in the exercise room, walking over us while doing sit-ups, and collecting the ping pong balls for us, when they fell to the floor.
Tom and Deb were even more than happy to let Jordan's parents and grandma come to stay, who were equally blown away by the property, and loved the dogs. We enjoyed the house and outdoor area, and went on lovely walks, along with Josie, Farve and Louie, around the lake and beautiful neighborhood."
"With as much fun as we were having, though, sadly, the fortnight quickly vanished. Tom and Deb were happy to get home and see their pups and fish, and were very grateful for us watching over them, as were we. It was a special bond from the very beginning, one we will always cherish. We said our goodbyes and promised to stay in touch, with the hope of returning soon. 
We were left with such fond memories of our time there, exploring the area and spending time with the pups and watching the fish swim about. It was also there that we landed our first international sit, just west of London (but that's another story).
But we did keep in contact with Tom and Deb, and sadly, with Farve and Louie passing away in the time since, they haven't needed a sitter, opting to take Josie with them on trips."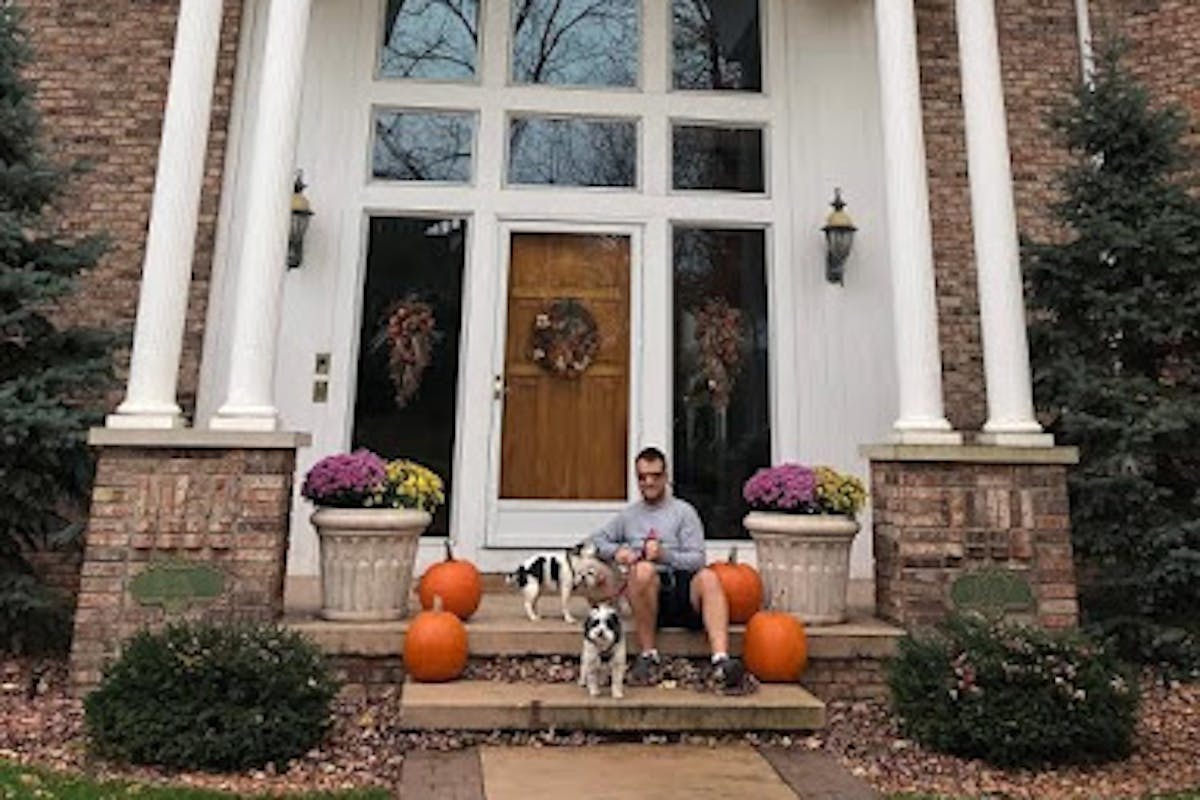 "However, we're very excited to say that, almost four years on, they asked us back (and we accepted, duh!) to watch over Josie and the fish this summer! It surely won't be the same without the boys, but their spirits live on. We absolutely cannot wait for our reunion!"

With thanks to Melissa and Jordan for sharing their first sit story with us! Get in touch with your own first sit story and a selection of photos via stories@trustedhousesitters.com, and you too could be featured on the TrustedHousesitters blog!
Interested in knowing more about how our pet-loving members connect to keep pets safe and happy at home? Why not visit our how it works page or reach out to your friendly Membership Services team today.