We've been using TrustedHousesitters for a year now and are currently enjoying a stay a stone's throw from the beaches of central Lincolnshire.
We were so glad when Claire accepted our application. This was her first time using TrustedHousesitters and we suggested a Facetime call before she decided. It did the trick and now, while she's enjoying the warmer climes of a Greek island, we're making ourselves at home in her beach house.
We've gone from having zero animals to look after during the COVID-19 lockdown to the busiest housesit we've ever had — we're now caring for TEN furry, fluffy and feathery friends.
Lockdown was tough, we'd gotten so used to having pets around and also being guided by the often spontaneous opportunities that popped up on the TrustedHousesitters site.
It should be said that TrustedHousesitters encouraged us to sell our old home — a lovely little houseboat in a London marina — and save up for our dream move, all at the same time as exploring different parts of the country and different pet options, too!
As we write in late September 2020, we're about four weeks away from once again having a home of our own, but in the meantime our stay in Lincolnshire has already been extended by Claire, who is enjoying her Greek holiday as much as we're enjoying her gorgeous home and pets. Now that's trust.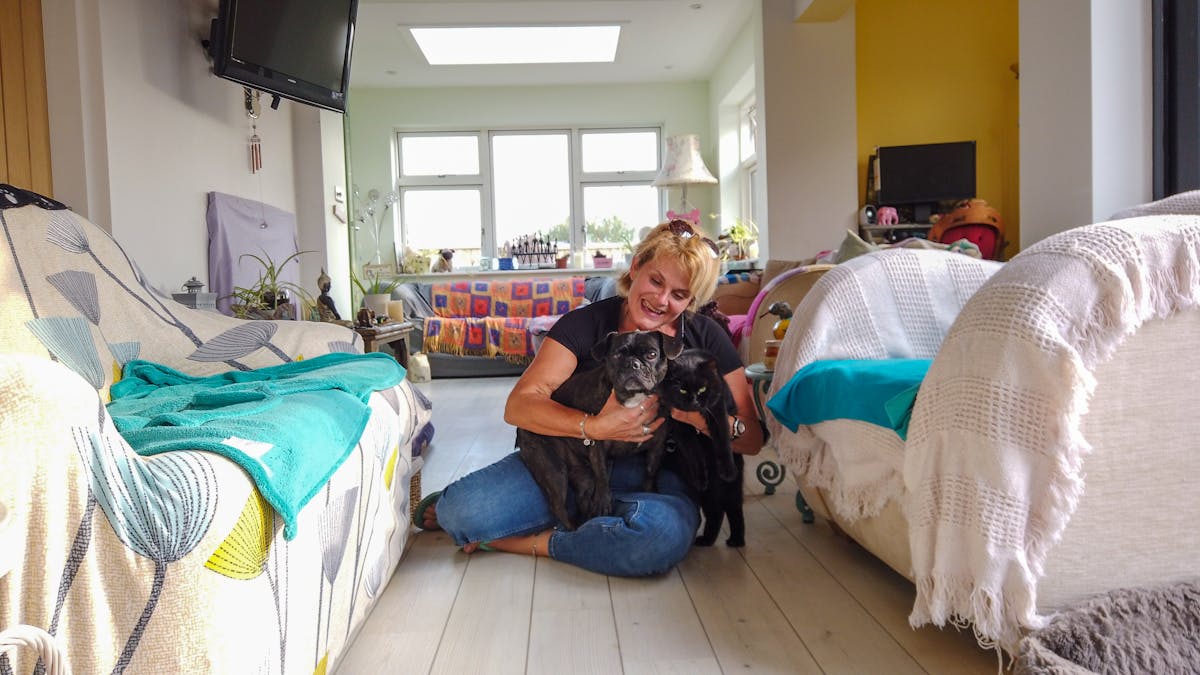 Claire was packed and ready for her holiday when we arrived, and then spent a couple of hours introducing us to her family and home.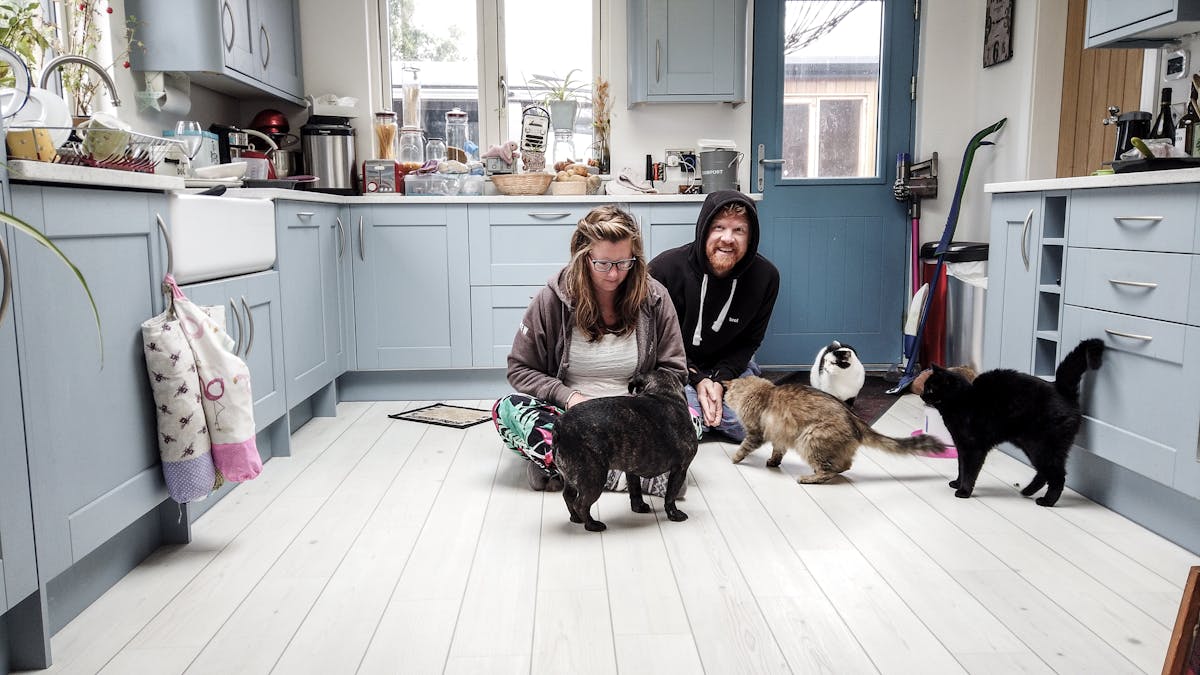 We welcomed the challenge of caring for one dog, four cats, three chickens and two ducks, although our house sit habit of getting a 'family photo' with all the animals has proven to be tricky! Trying to get them all plus two humans to look at the camera is proving to be impossible!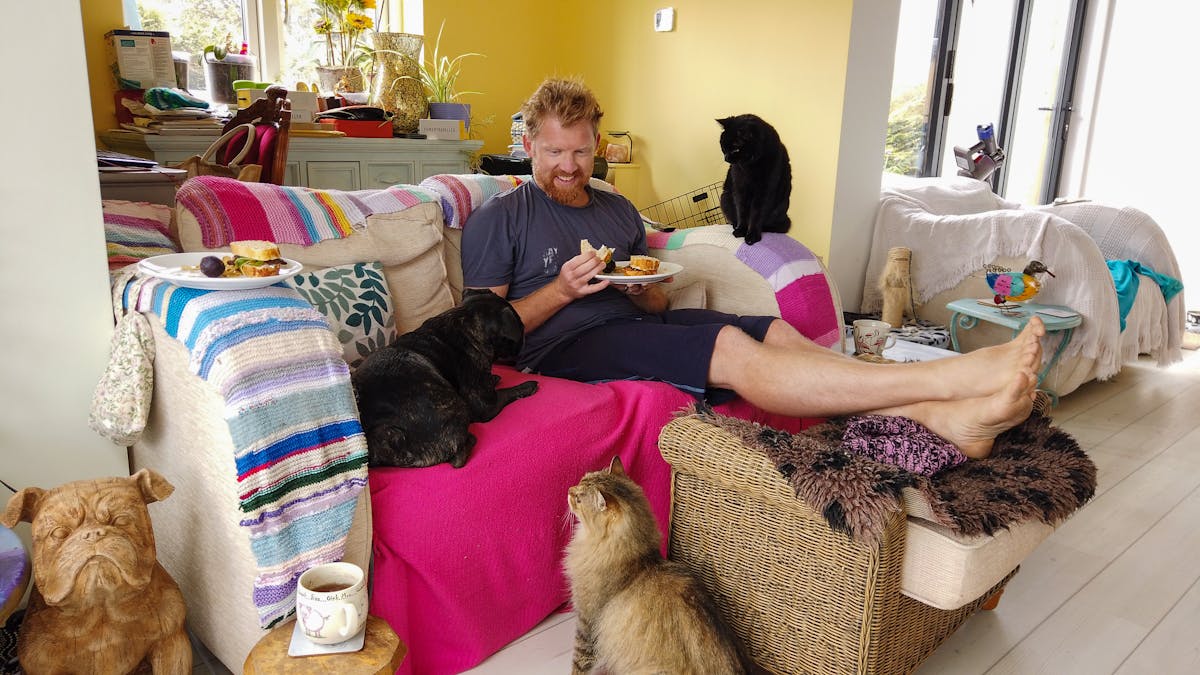 We feel super popular during this house sit… no, wait, it's lunchtime!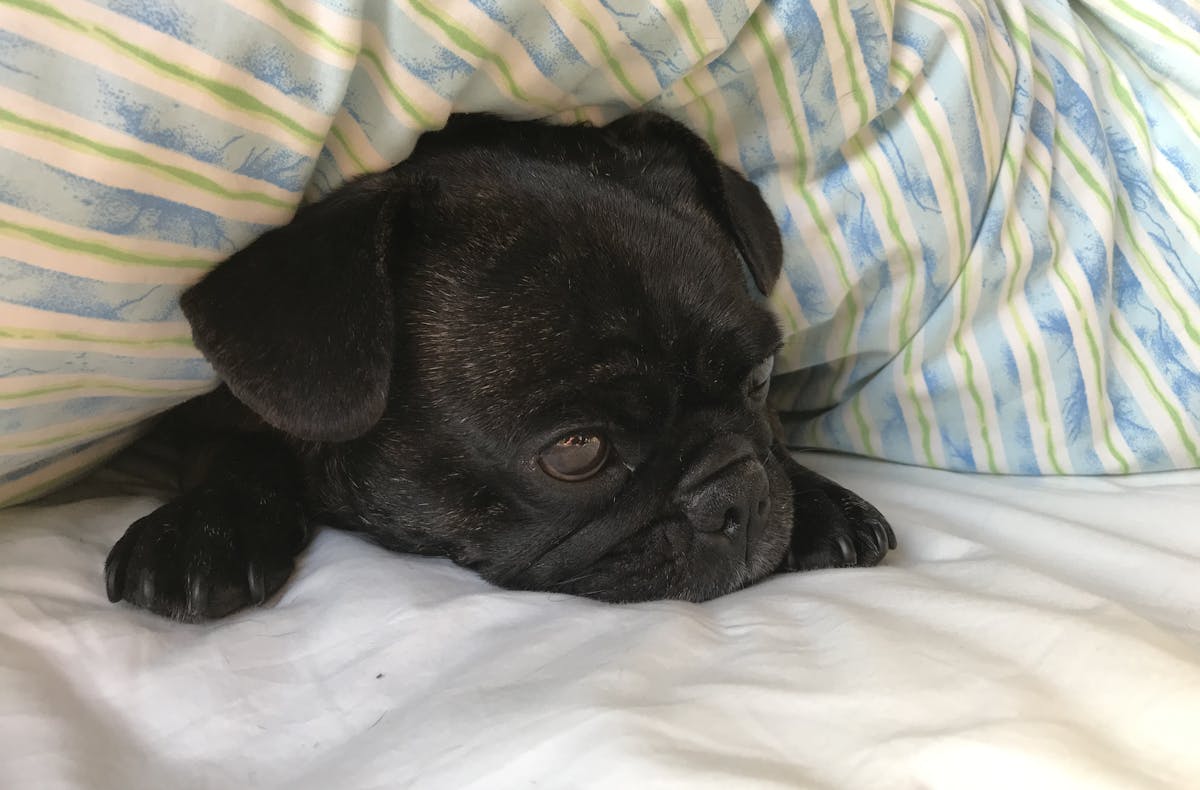 Maggie isn't a morning person! Every morning at sunrise she demands to be lifted onto the bed so she can burrow under the covers between us and lay there for several hours until she hears breakfast being prepared. This little lady has the best life!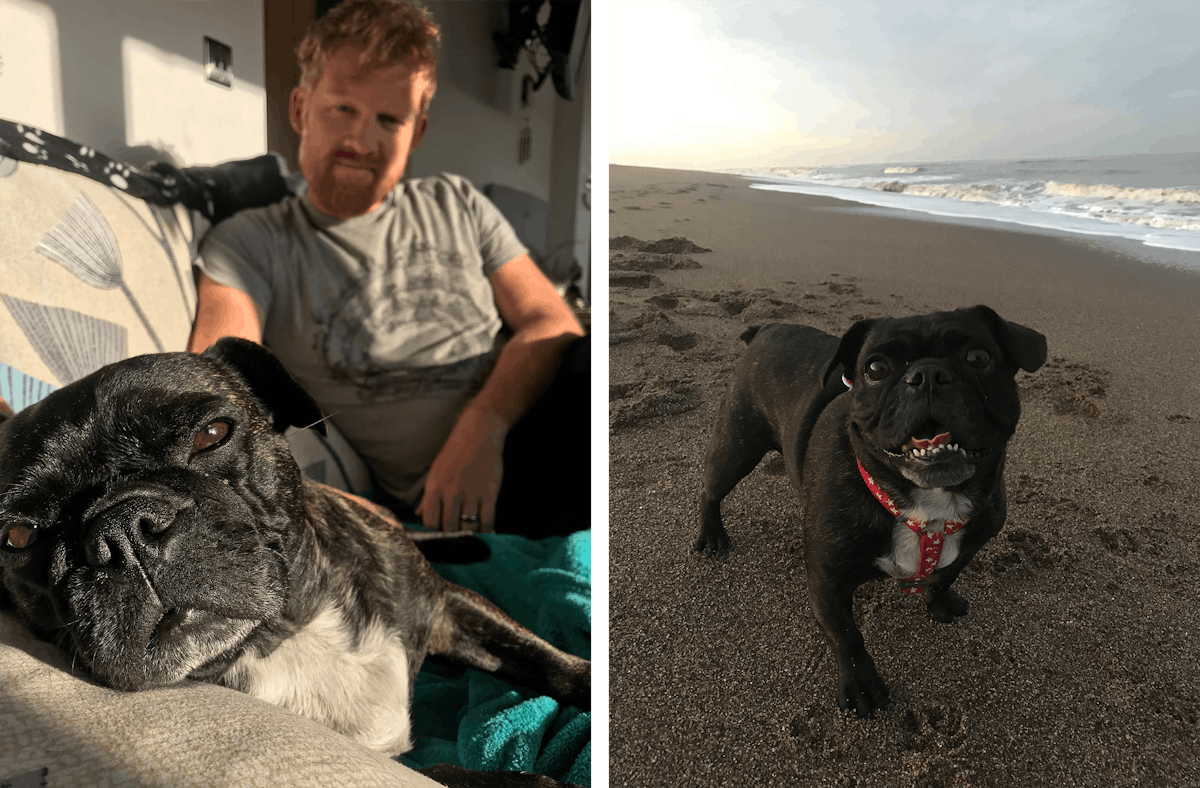 When she's not basking in the sun, or burrowed under the covers, Maggie's favourite place is doing zoomies on the beach right behind her house.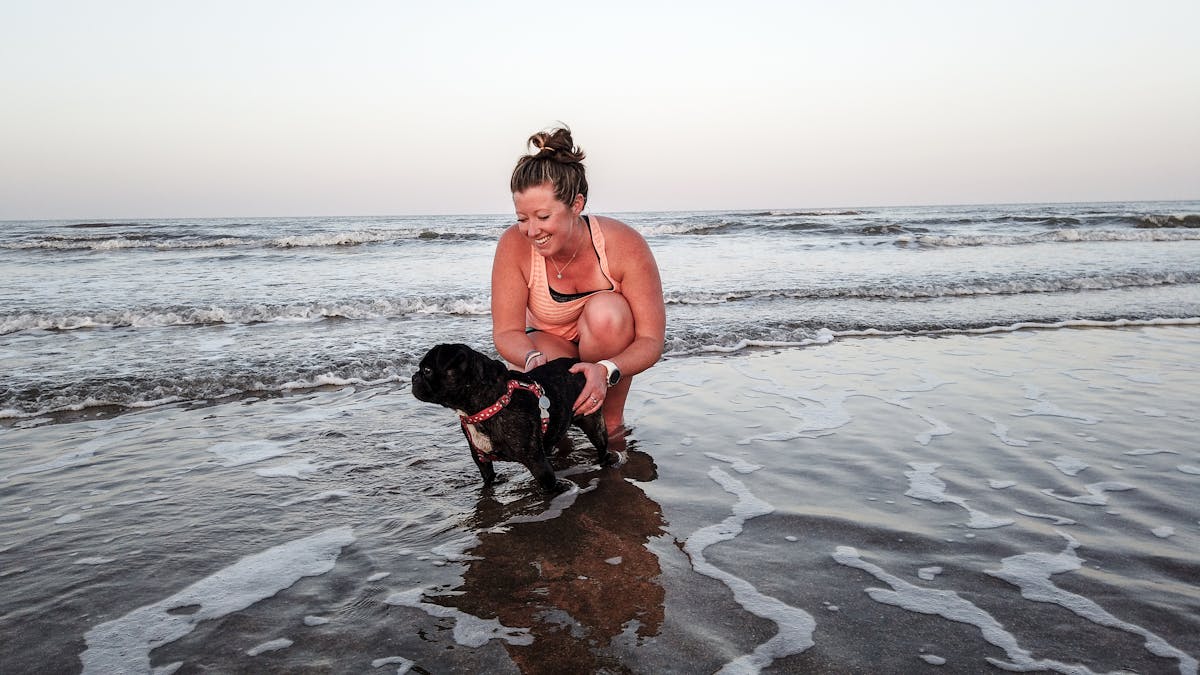 Our daily beach walks involve racing Maggie and being chased by the incoming tide.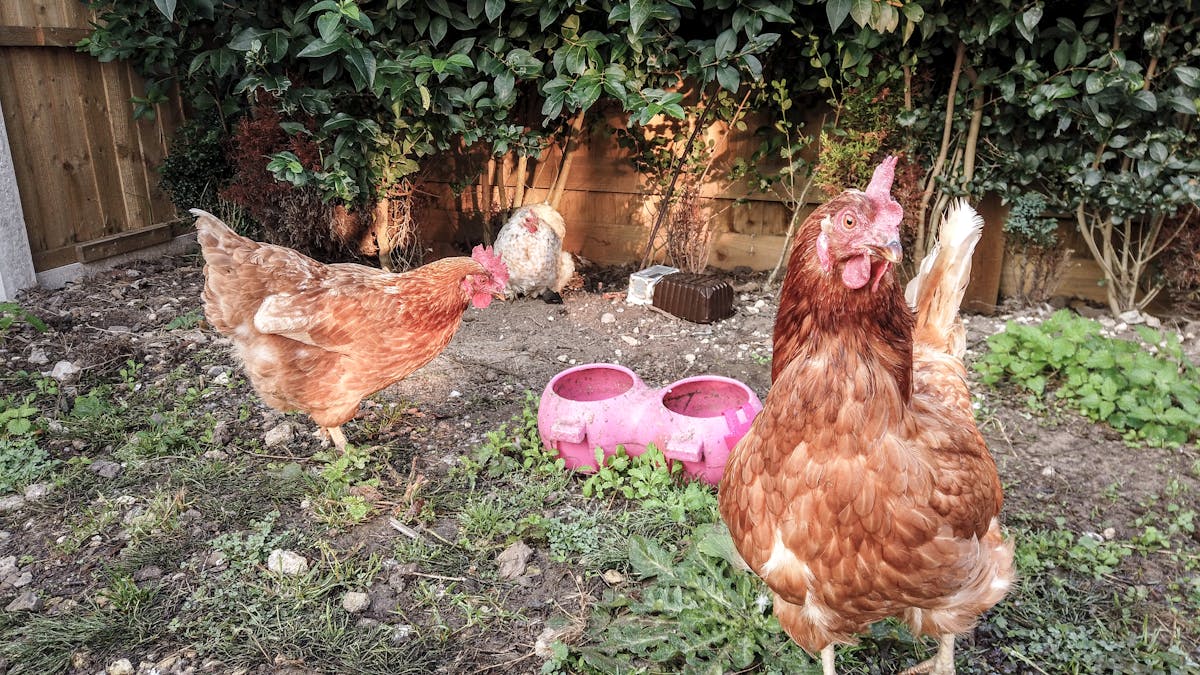 Ellie, Bianca and Rosa are three rescue chooks who rule the garden and keep the bugs in check.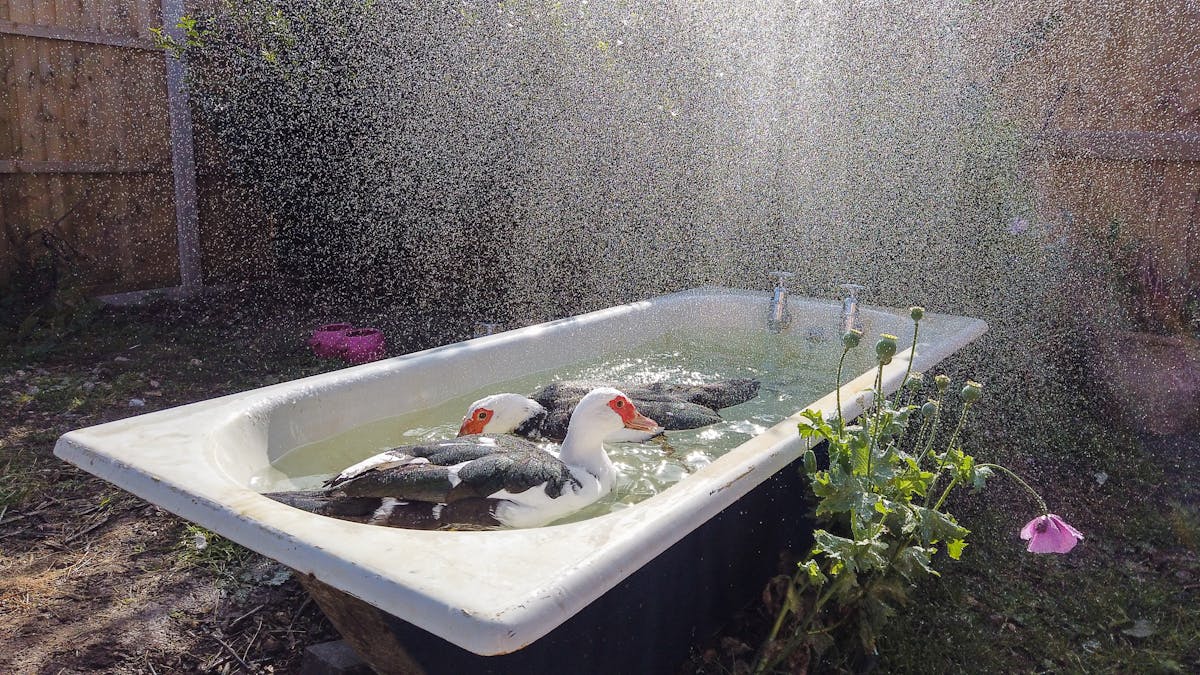 Jessica and Jasmine have their own spa to pamper themselves in every day.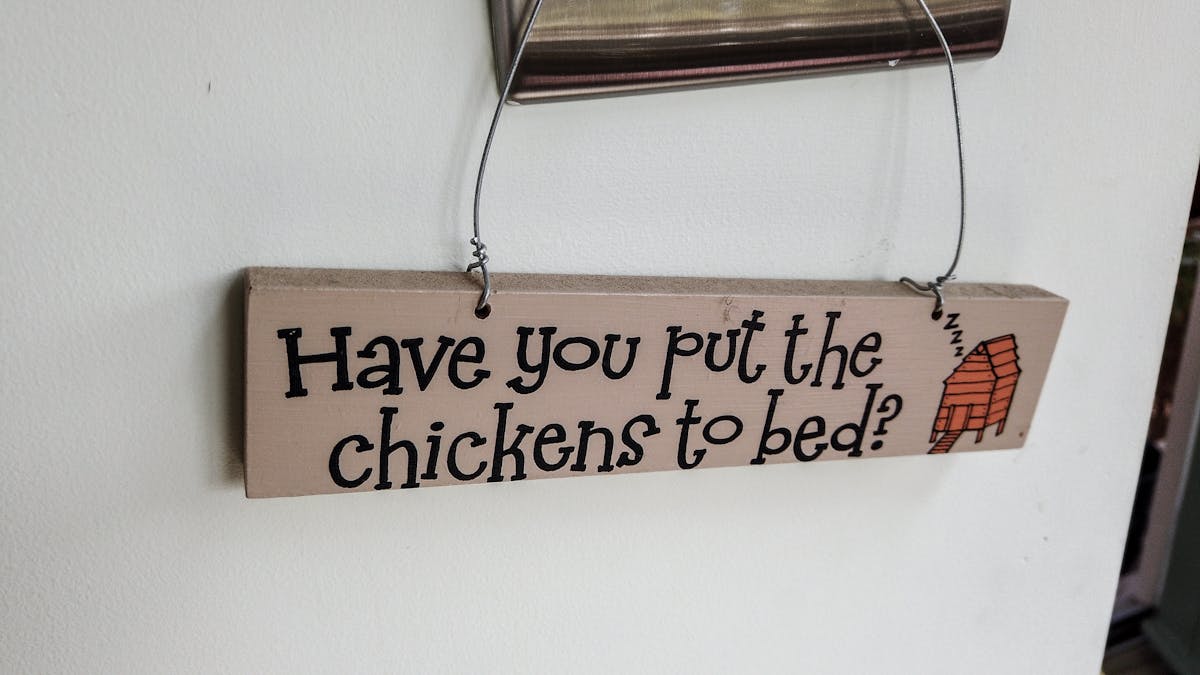 Mantras and reminders are all over Claire's house. This one is a good fox deterrent!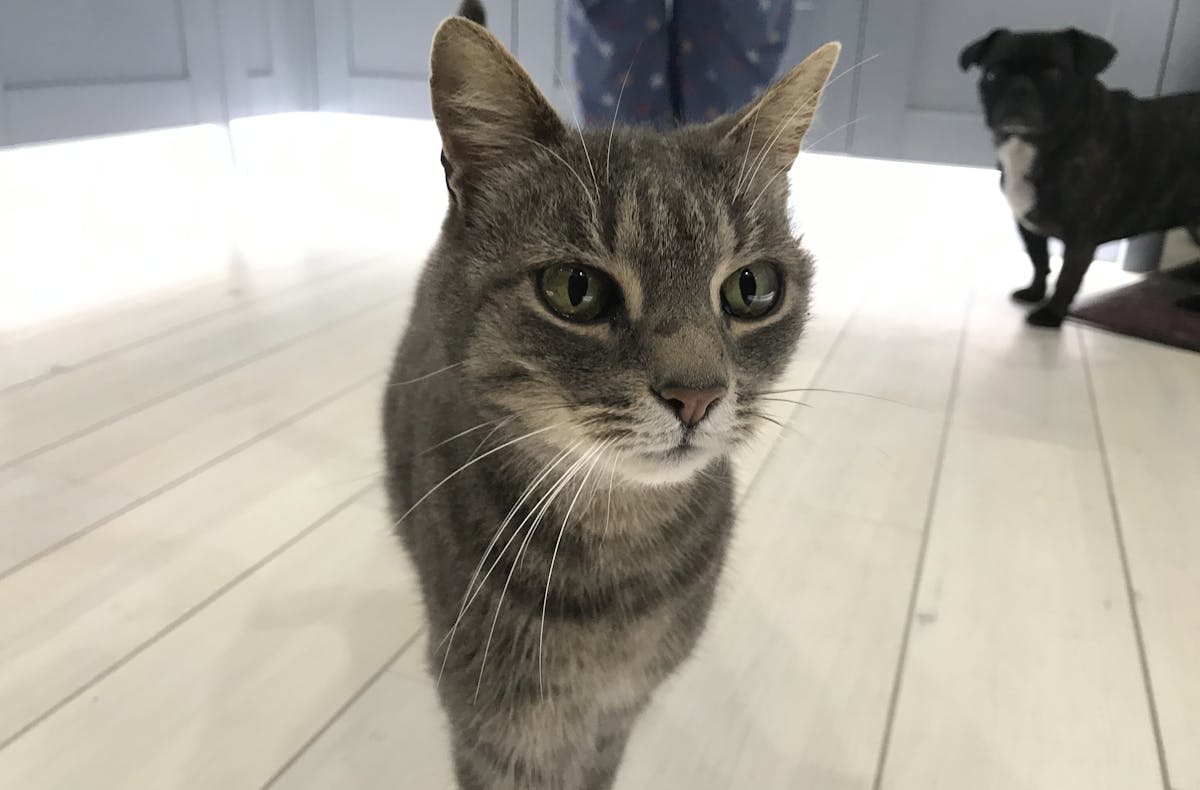 Poppy is the shy one of the family — it took her a week to get used to us and now she comes in for cuddles instead of running away! We take this as a huge win.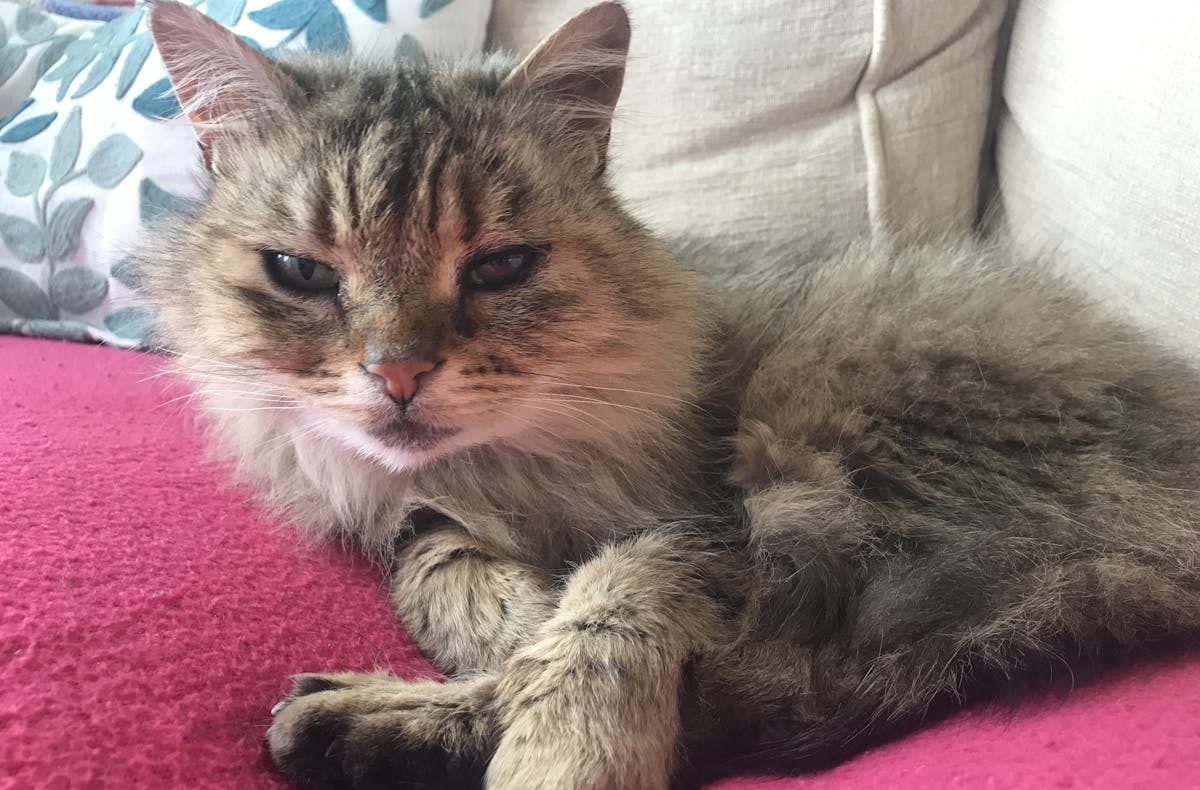 Minnie has the most gorgeous little quirks —- an inner ear problem means that her balance is non-existent. When she isn't walking round in circles, she is the most chilled of the whole family!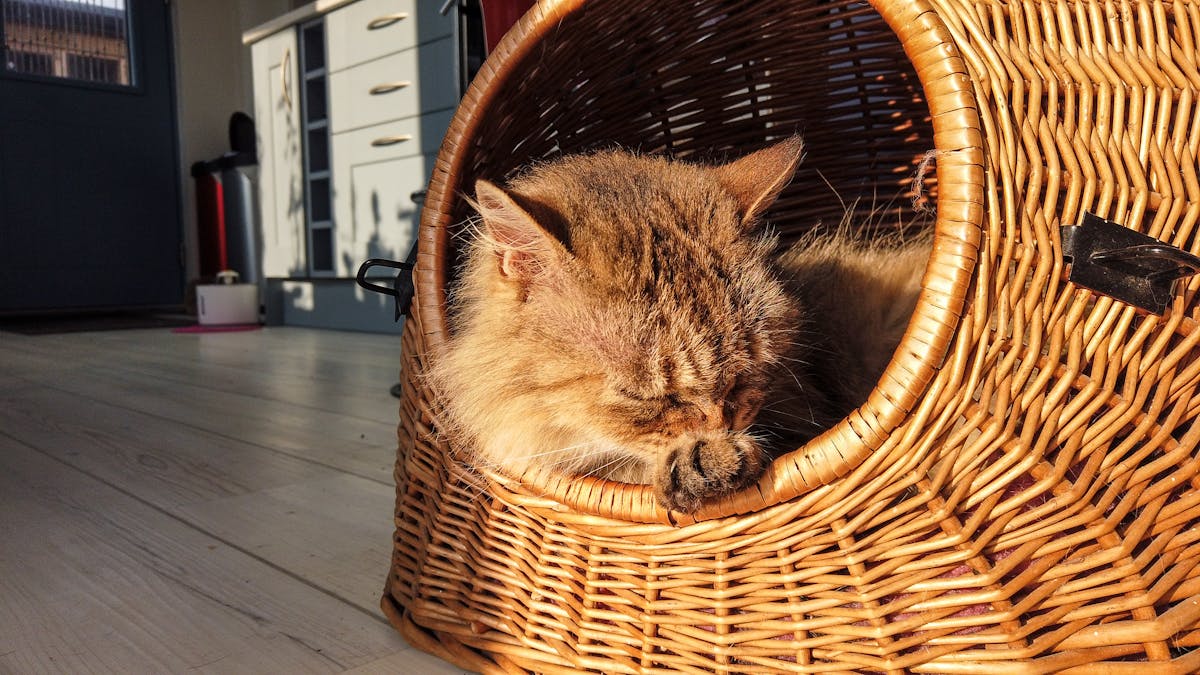 Mats and comfy beds are the recurring feature of this house.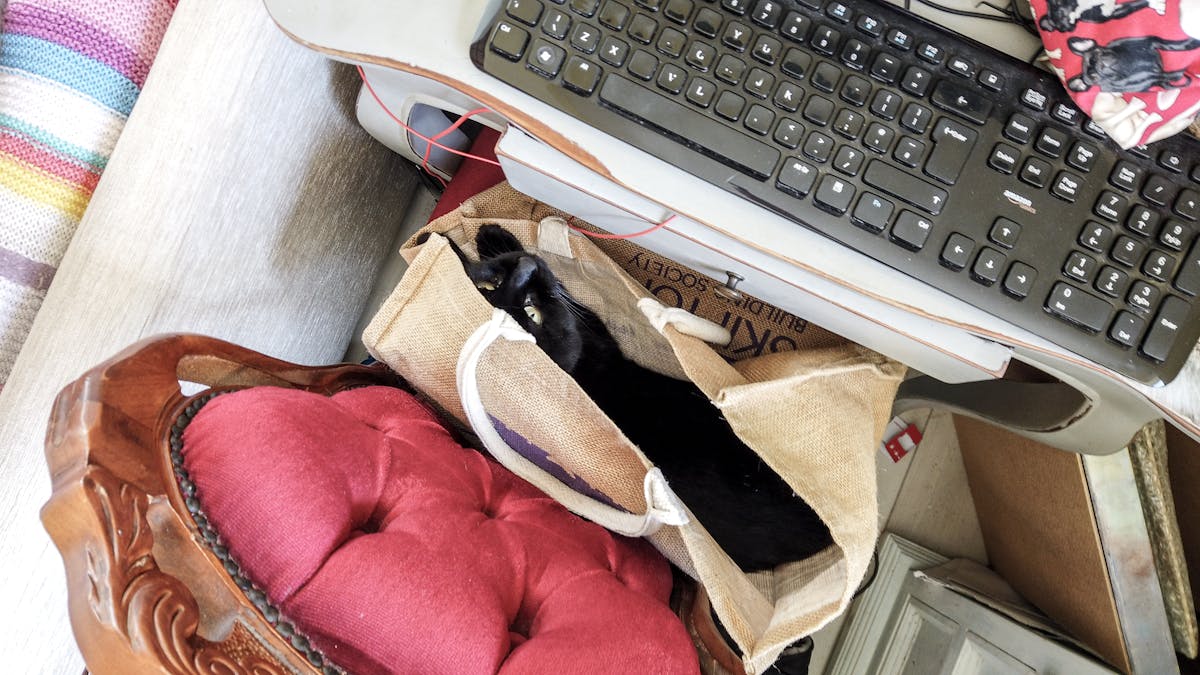 But sometimes we find the cats in the most unexpected places. Bella the stealthy ninja cat loves a nap in a bag! 
"If I fits, I sits!"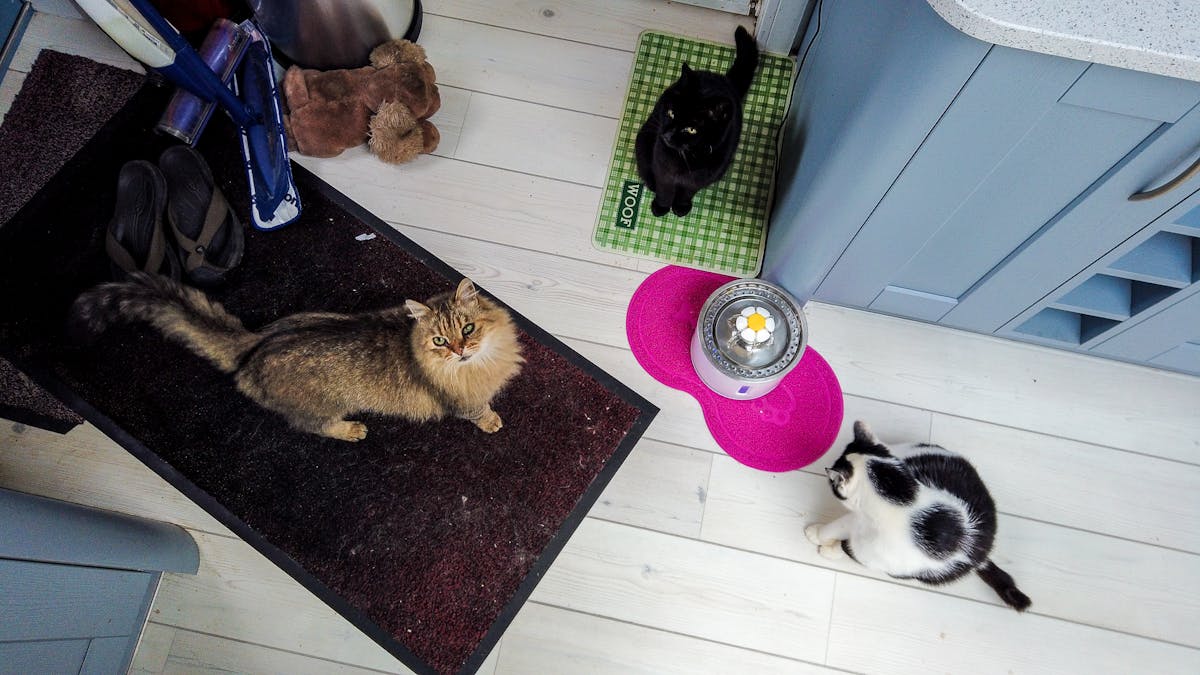 Feeding time in the lion's den at the zoo…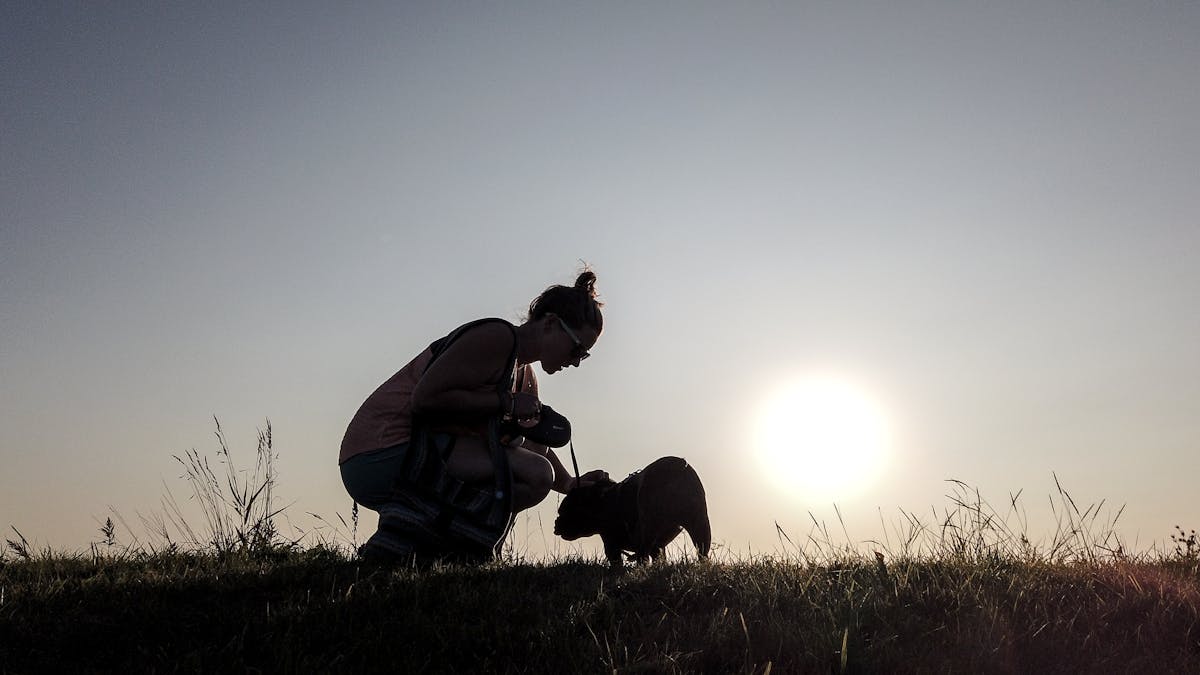 Sunsets are our favourite time for walkies here.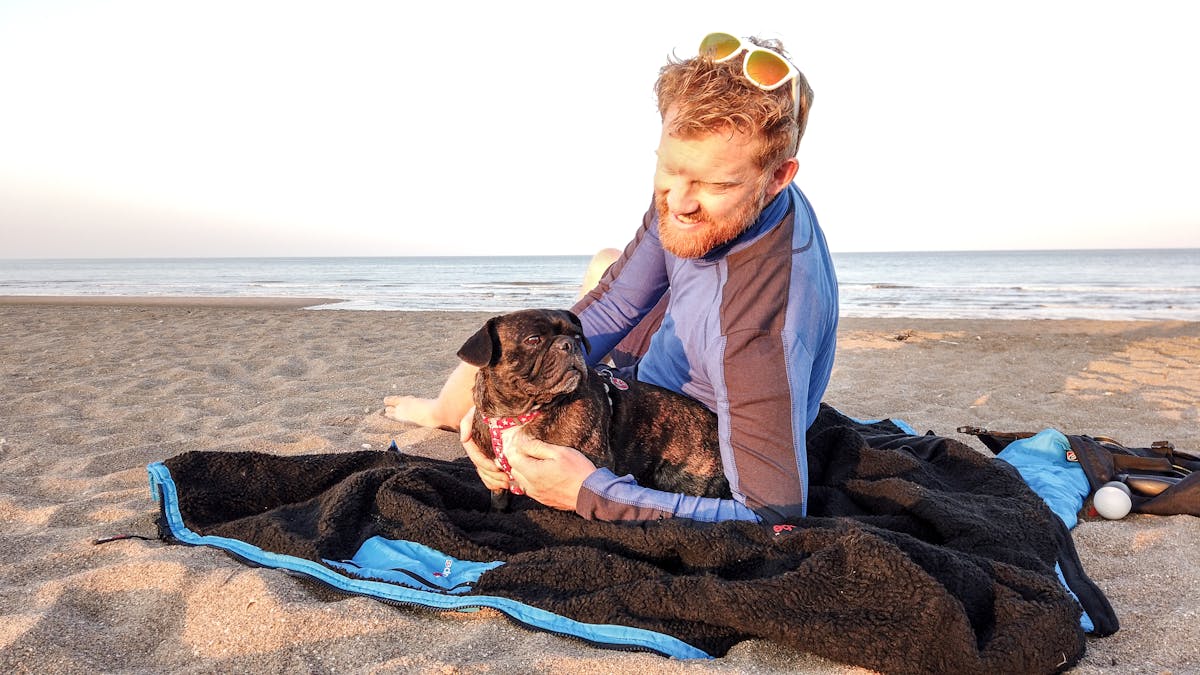 It has been the perfect 'holiday house sit', being right on the beach and super chilled.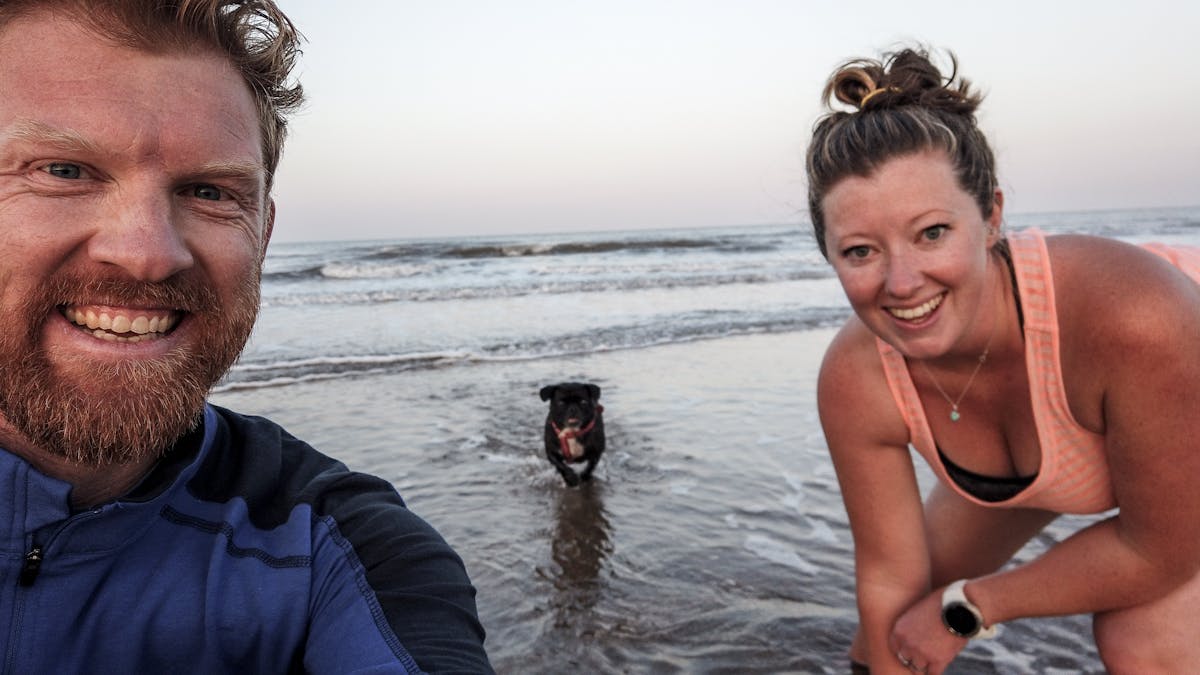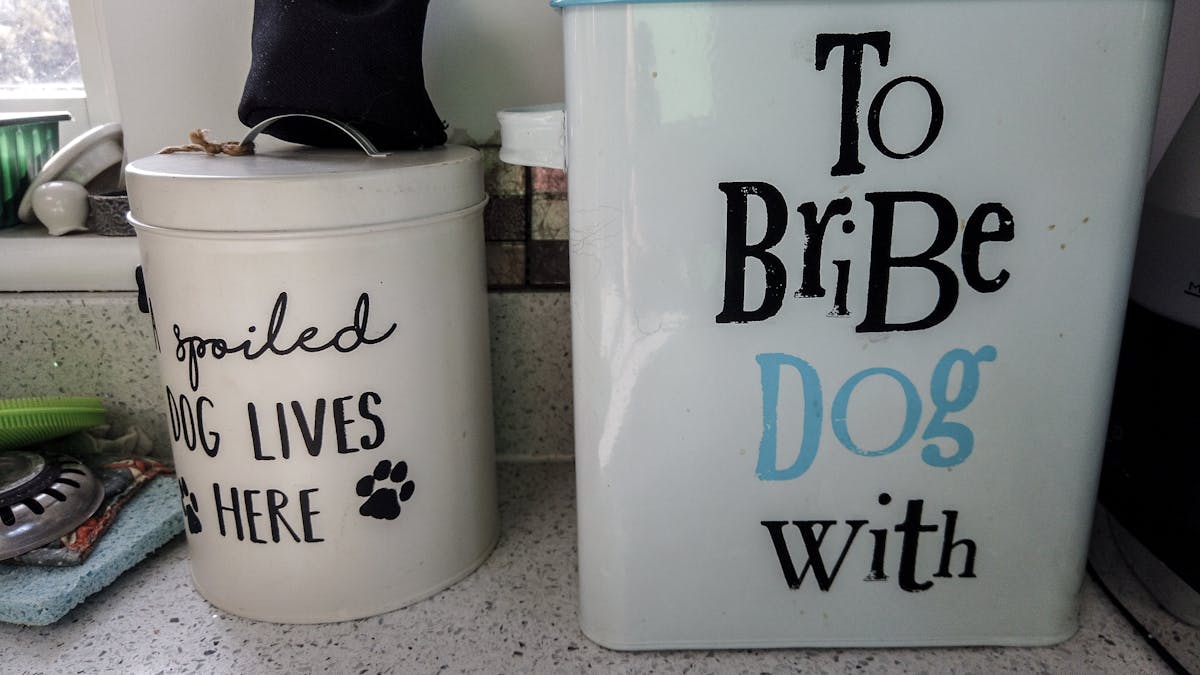 Guess who these belong to! If only Maggie didn't take every opportunity to eat the cat's dinner too!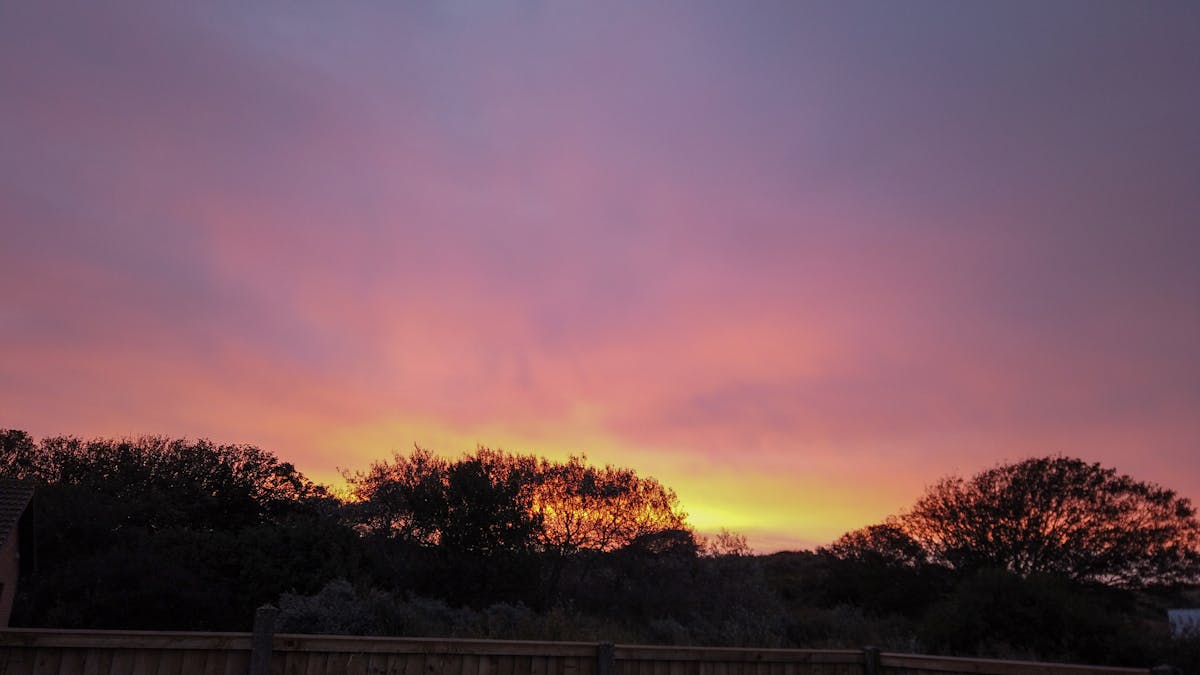 As the sun is setting once more over this expansive Lincolnshire sky, our beachy house sit is coming to an end soon (although Claire has just asked if we're free to stay another week!). It's amazing how the house sit with the most animals we've ever had has turned into the most relaxed stay possible.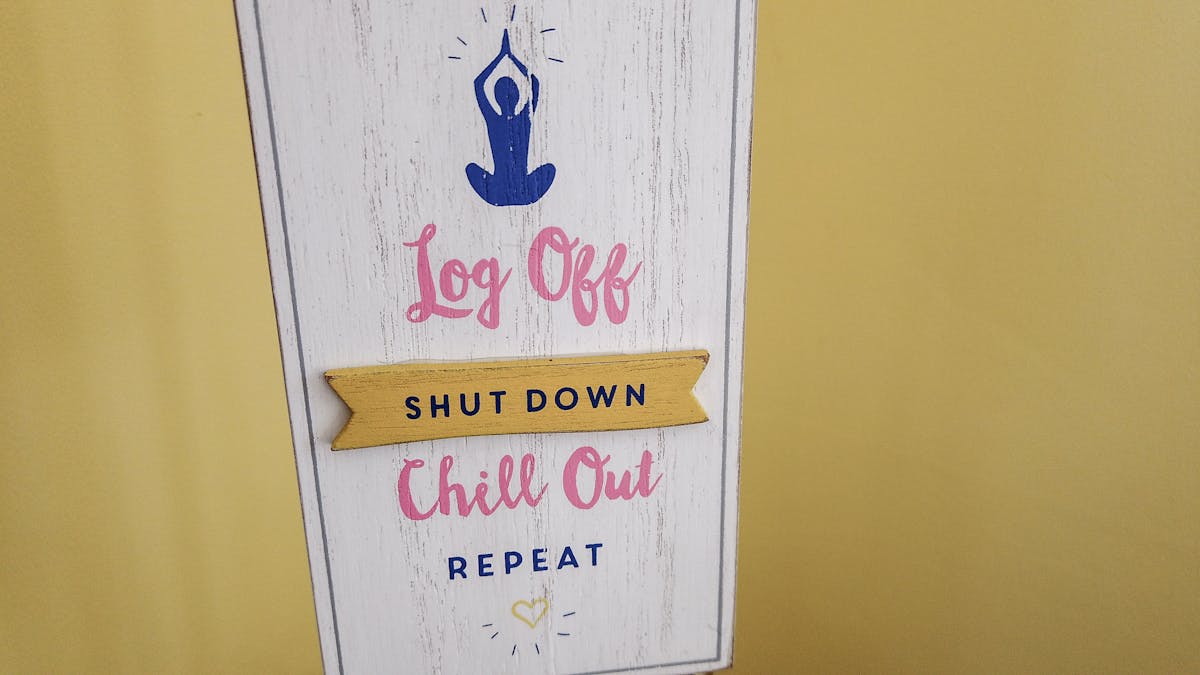 Time for another walk on the beach.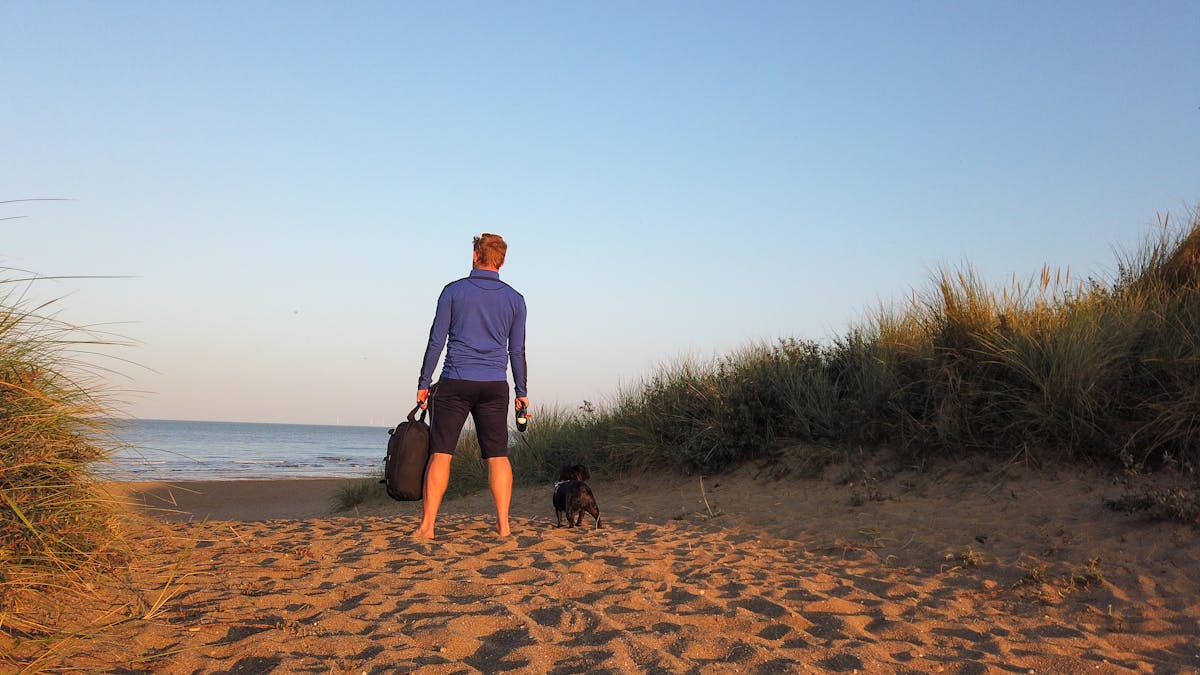 Thanks so much to Dave and Emms Cornthwaite for sharing this special Trusted Tale! To find out more about Dave and Emms and their journey, head to @davecorn and @emkarembo's Instagram.
There are lots of pet sitters on TrustedHousesitters, just like Dave and Emms, who love to keep pets happy at home whenever their owners are away. Take a look and see how it works.
Remember, if you need any further help or advice your Membership Services team are on hand to help — just get in touch.