As a community made up of pet lovers, animal wellbeing is always at the forefront of what we do. Community Manager Angela Laws' mission to rehome Hope the Welsh Mountain pony reinforces the passion for animal welfare that lays at the heart of the TrustedHousesitters community. Hope's long-awaited arrival at the Hopton Rehabilitation Centre in Shropshire, UK, from Malaga, Spain, earlier this month was years in the making following Angela meeting her back in 2013 while on a house sit.
On 22nd August 2019, with the help of equine transporters European Equine Transport, Hope embarked on a four day journey to arrive to the centre. Although she arrived healthy and happy, unfortunately, Hope's story does not start with the kindest beginning…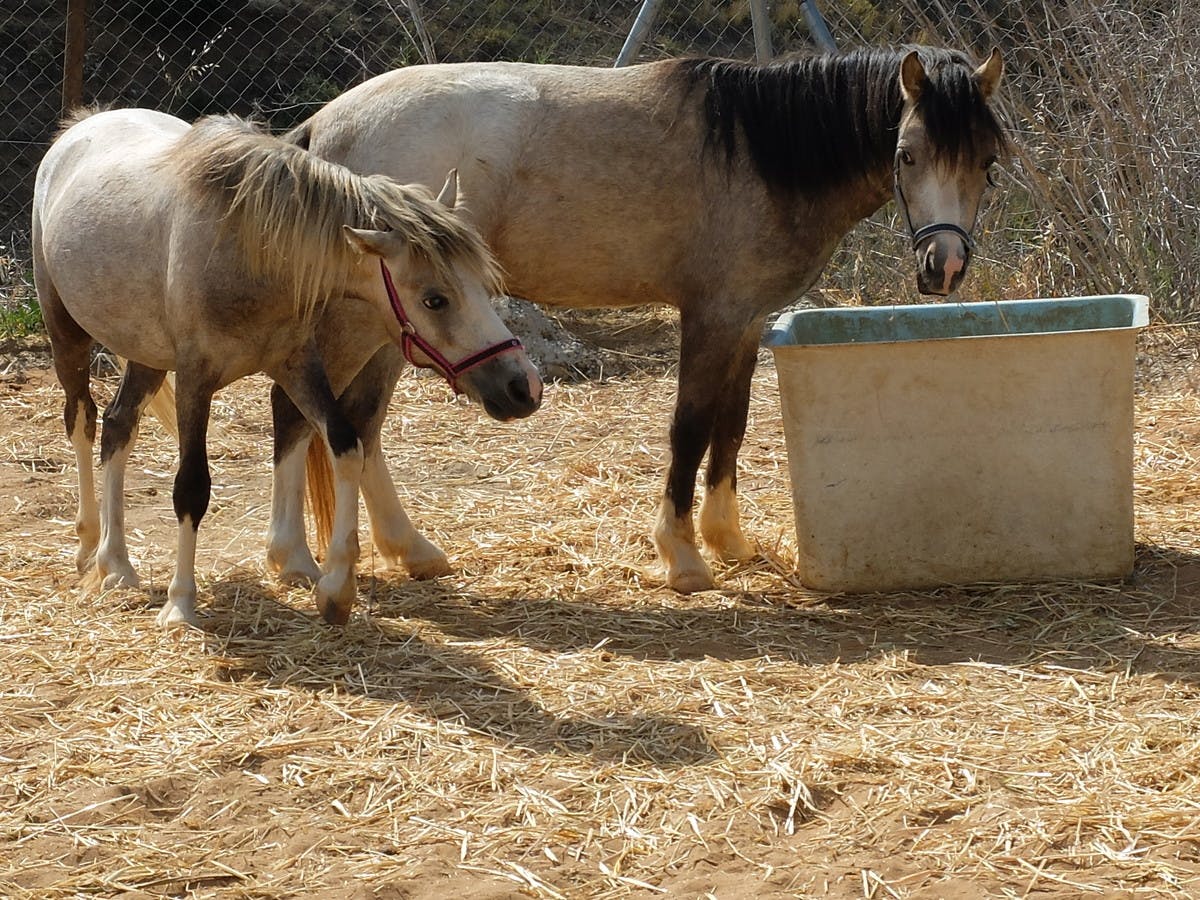 Rescuing Hope and Valiente
Found living in squalor and in poor health with another pony, Valiente, both were rescued by Andalusian Rescue Centre for Horses (ARCH), in Malaga, Spain, in 2013. 
The pair were discovered by a good friend to ARCH in a dealer's yard near Gibraltar, who was horrified at their living conditions. After their rescue, a veterinary report revealed that Hope was partially sighted from a possible bacterial infection and had an abscess on her leg. Valiente's health was also particularly poor, having suffered from being in a stable that was not big enough for him. The pair relied on one another for support heavily when they arrived at ARCH, with Valiente showing signs of fear-based aggression and Hope's partial sight causing her some anxiety. Hope stayed by Valiente's side as the staff at ARCH attempted to get him back to peak health after both their physical and emotionally damaging start to life. 
Angela and Hope...
Angela met Hope and Valiente in 2013 when she was volunteering at the centre while completing a six month sit caring for a rescue Doberman. Upon meeting the ponies Angela knew it was not going to be a straight-forward journey for the troubled pair, and help was needed.
"Both ponies were in a desperate state and at one point the vet advised to have Valiente euthanised. It was at this point that I realised this could be a long road to wellness for these ponies and I became their sponsor, contributing financially to their care."
Soon enough, with the hard work of the ARCH staff and volunteers, both ponies were in better health, although their behaviour suffered as a results of their troubled past.
Happily, in 2015 Valiente found a forever home with Claire Waldron, the founder of Cortijo de Segura — an equine rehabilitation centre in Spain. Hope joined Valiente at the rehabilitation centre, but unfortunately her nervous behaviour affected her ability to be integrated with other horses, meaning Cortigo made the decision that she should be returned to ARCH. This left Hope in need of finding the right carer and 'forever' home; a quest that Angela and founder of ARCH, Jill, took upon themselves, setting an aim of returning Hope back to her true home - Wales.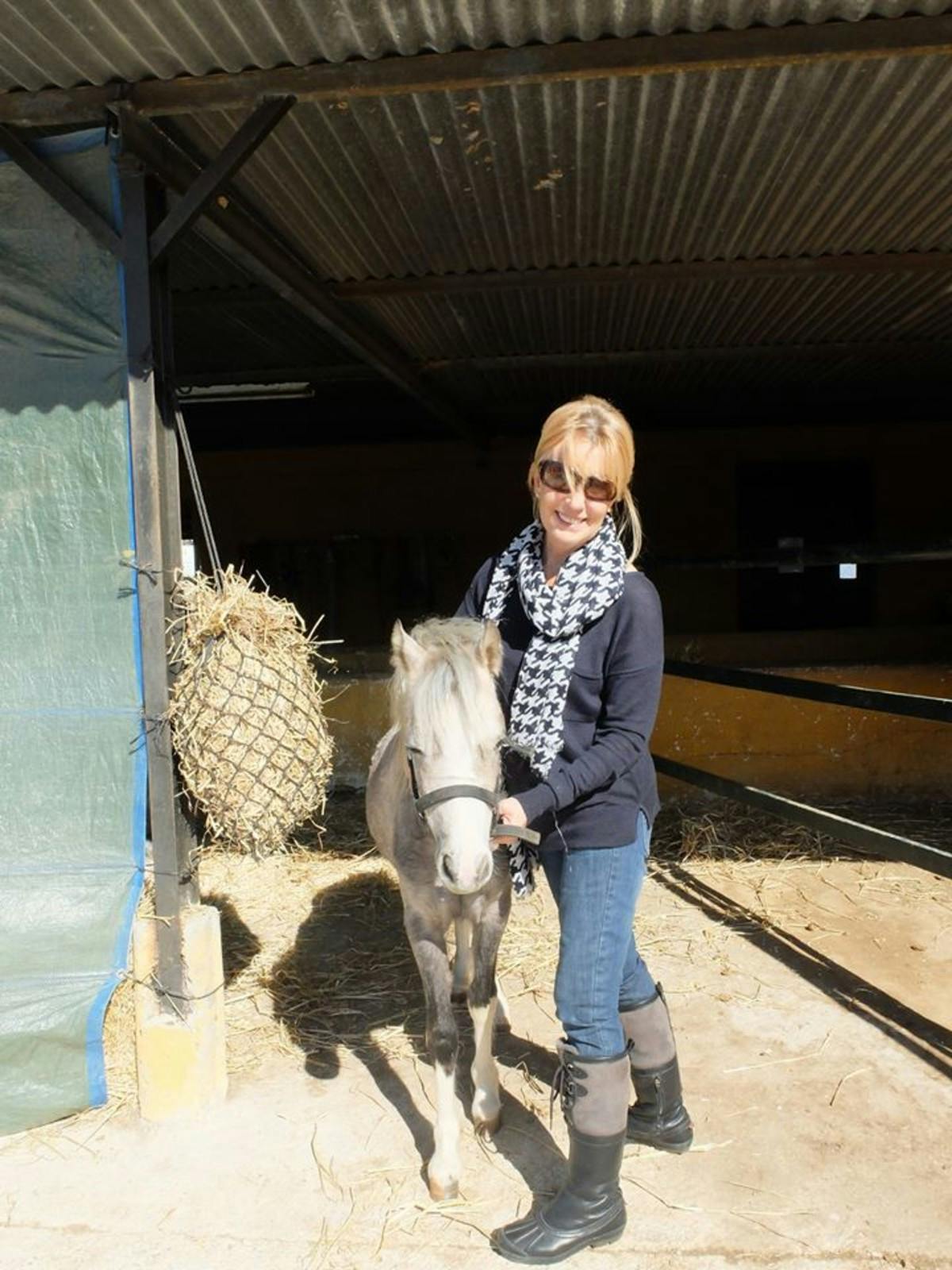 From Spain to the UK...
The process of bringing Hope over to the UK took 18 months as well as extensive planning. Angela reached out to TrustedHousesitters member Elizabeth Jackson, who suggested the Hopton Rehabilitation centre, a equine rehabilitation and rehoming centre located on the Welsh border. Publicly funded and run entirely by caring volunteers, the centre's mission statement to give all horses and ponies in their care the right secure and loving home seemed just right for Hope. After being contacted directly by Angela, the centre agreed to take Hope; and so the journey from Spain to England began for the pony.
New beginnings...
After a four day journey at the beginning of August 2019, Hope safely arrived in Hopton, where the caring staff will continue to help with her rehabilitation. As Angela outlines, it is Hope's determination that has seen her through years of hardship, but it is also the help of dedicated individuals and charities.
"Her survival is testament to her courage, will to survive, dedicated volunteers working against the odds, and a vet who put their well being and recovery before monetary reward and a strong community of caring human beings." 
Hope may have already embarked on a long journey to get to where she is now, but having now settled her hooves firmly into Welsh soil, she begins a new chapter of her life, awaiting the offer of a forever home. 
If you're interested in donating to Hopton Rehabilitation and Rehoming centre, you can find out more here.