Sim and I started dating a few years ago, after bumping into each other (literally) in Brighton, UK. Despite both being vegan and animal lovers, neither of us owned a pet. Equally nomadic lifestyles and strict rental agreements made it almost impossible. 
I was already a long-term member of Trustedhousesitters when we met. I found it a great way to get my pet-fix whilst not being in the ideal situation to have my own. Keen to bring Sim onboard I asked him to join me for one of my regular sits in Brighton that summer; looking after Indie and Smudge, two playful indoor cats. He soon saw the appeal...and it wasn't long before we were making pet-sitting travel plans together!
The Adventure Begins...
In December 2018 we boarded a one-way flight to Vietnam with two backpacks, two laptops, a hula hoop, and a lot of excitement. We would spend the first few months in South-East Asia and then see where the world would take us! I had saved some money and Sim was working remotely as a software developer. We also hoped that doing the odd house-sit along the way might enable us to travel for longer while keeping within budget. At that time we couldn't find any housesits in the remote areas of Cambodia, Vietnam or Bali. Fortunately, the living costs were low and there were plenty of wild animals to keep us entertained!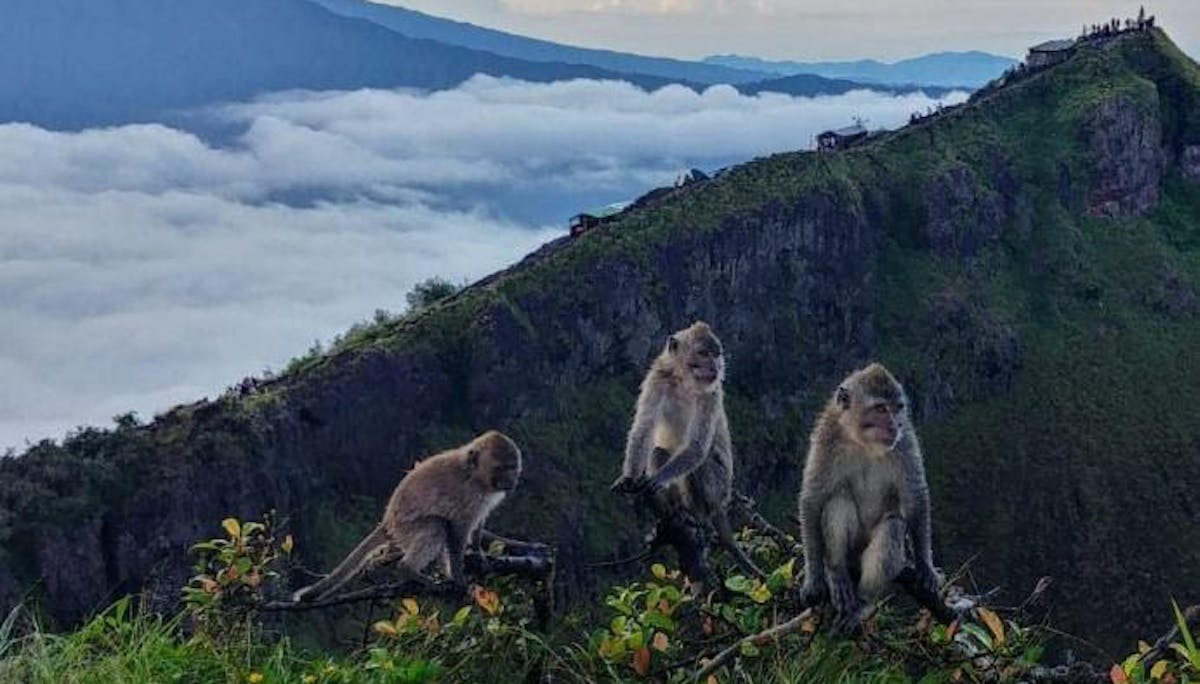 When we started to think about visiting America and Canada, we didn't know if we could afford it. Going for more than a few weeks didn't seem financially feasible after taking into consideration the cost of flights and high living expenses. So we began looking for potential house sits - setting up alerts for the areas we planned to visit. Within a few weeks we had managed to secure pet sits for an entire 6-week trip – all before we had even arrived. We couldn't believe our luck - we were getting to travel the world and look after adorable animals at the same time!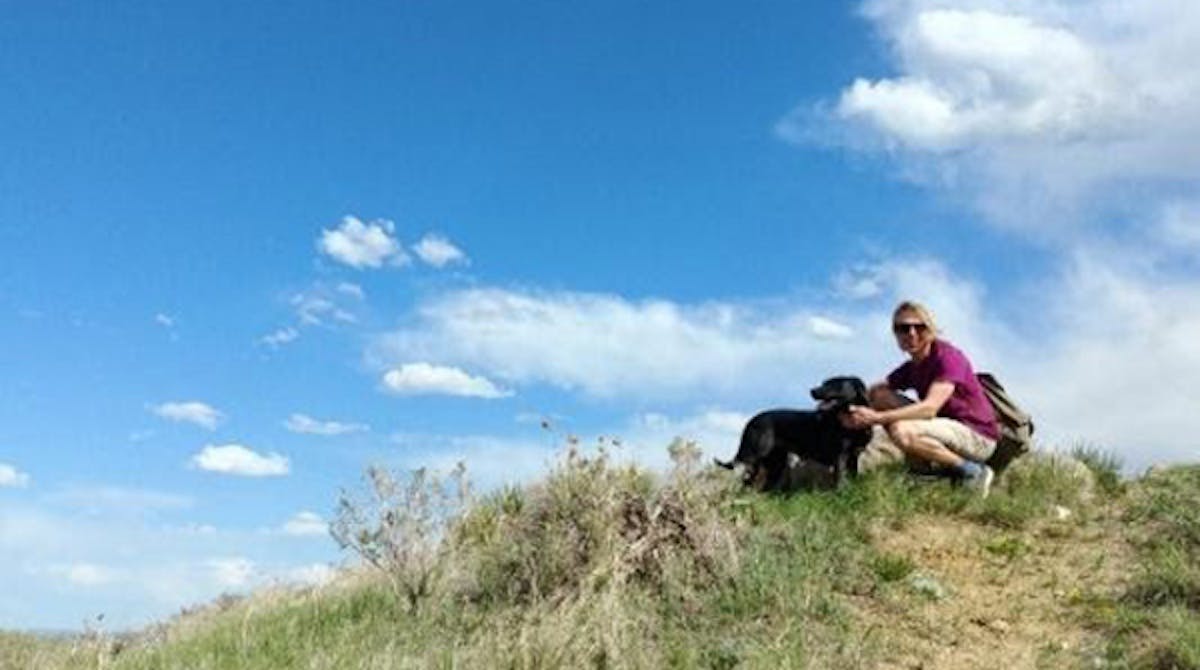 America was amazing! Housesitting gave us the opportunity to spend around a month in Colorado and 2 weeks in Canada. It couldn't have worked out better. We met so many amazing people and pets during our time there: Layla, Roxy, Remy and Harper in Denver, Bootsie and Milo in Boulder and Juniper in Halifax, Canada. Hours of walks, entertainment, love and cuddles. Purrfect!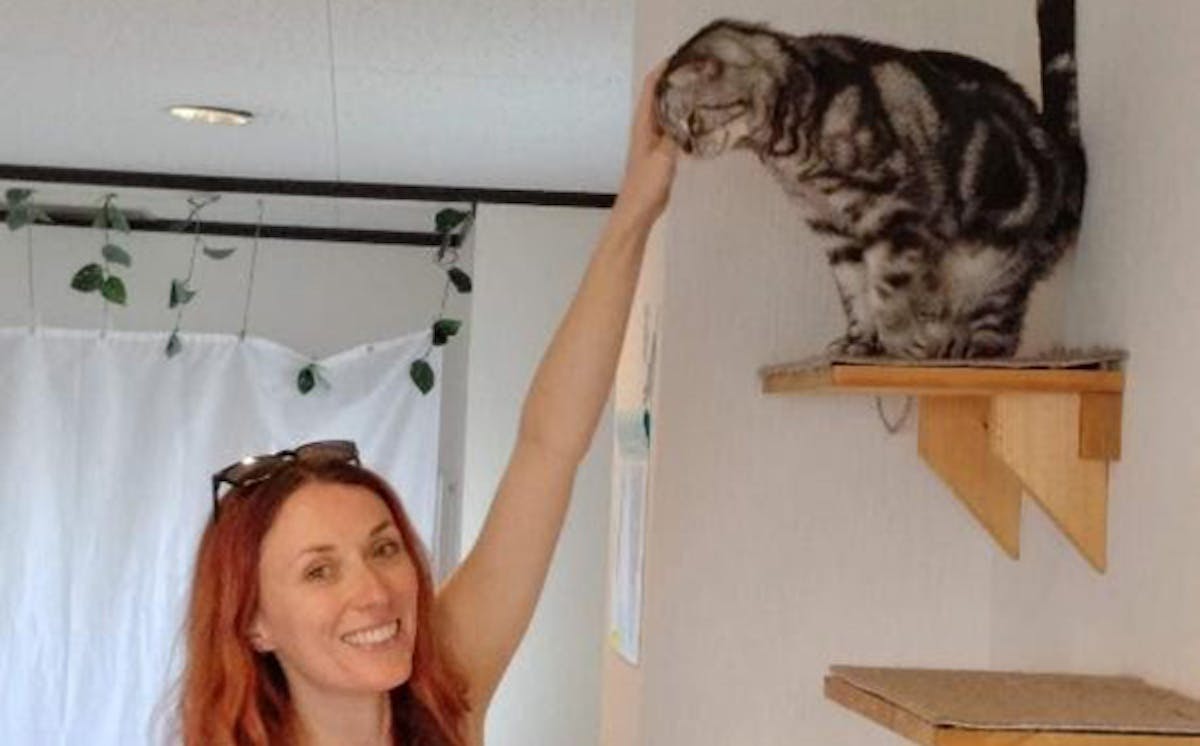 Whilst caring for cuddly Juniper in Canada, we started to discuss our longer-term plans. Travelling was great and a lot of fun but we both felt it might be nice to settle somewhere for longer than a few weeks. With Brexit looming and neither of us fans of the mild climate in the UK, we decided to set our sights on Spain for the summer. 
We set up an alert and just a few days later a long term cat-sit in Javea, Spain popped up. As soon as I read the description, my heart skipped a beat. I felt immediately connected to Matt and Liz and their two feline cuties - Felix and Sylvia. As a couple, we seemed to have a lot in common; Matt also works remotely in IT and Liz is passionate about health and yoga. I was a little discouraged though, when I saw the number of people who had already applied (16-20). Shaking off any pessimism, I sent off our application and hoped for the best. 
The next day we had a video call and were offered the cat-sit there and then - we couldn't believe it! We were going to Spain for the summer!
Moving to Spain
We returned to the UK with only a few days to spare, so I flew first to Spain to begin the sit and Sim followed just a few days later with our car (packed to the brim!). 
When I arrived, Matt and Liz were so lovely; they immediately welcomed me in and made me feel at home. That night we stayed up late chatting and getting acquainted. Felix and Sylvia were not quite sure what to make of their new guest, but it wasn't long before I received approval for a pet and a stroke. I felt so blessed to be given the opportunity to live in Spain with Sim and our new feline family for the next 3 months!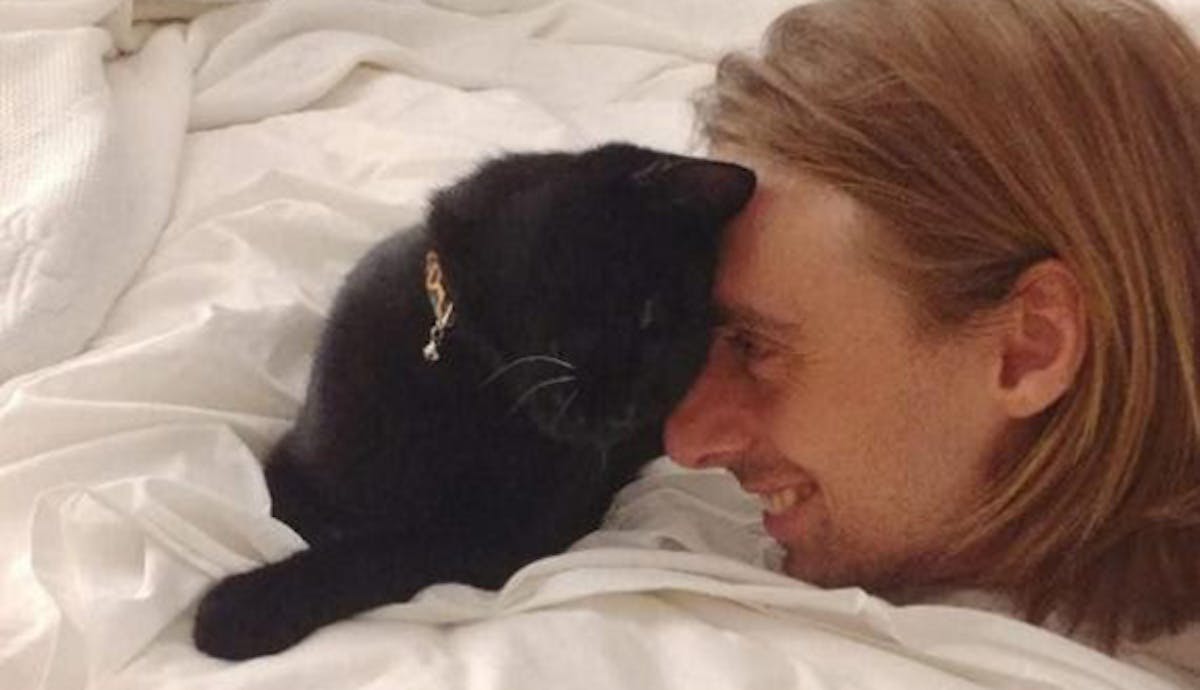 New Beginnings
Spending the summer with Felix and Sylvia was a priceless experience. Sylvia is a big softie who will start purring if you just look at her. Felix takes a little longer to warm to new people, but loves to give head bumps and be spooned once he gets to know you! We also enjoyed living in the small town of Javea which has a lot to offer; the long sandy beach is beautiful and there are plenty of places that cater to a vegan diet. Matt and Liz kindly let us borrow their bikes to get around on, but a lot of days we just stayed at the villa and chilled with the cats by the pool!
As well as owning Felix and Sylvia, Matt and Liz had been caring for a wild cat and her baby who had taken up residence at the bottom of their garden. "Kiki and the kitten", as we affectionately christened them, were considered family as much as Felix and Sylvia. Every morning (and evening), they would both appear at the back door, mewing for food. Timid at first, neither dared to venture close. But by the end of 12-weeks Kiki was enjoying post-lunch cuddles and the kitten would let us pet her a little whilst eating. It was so amazing to witness her transition during our time there; from tiny 'wildling' to a young confident adult.
All four cats quickly found a forever home in our hearts. We were very sad to have to say goodbye after all those weeks of cuddles and nuzzles. Thankfully, we stayed friends with Matt and Liz and were invited over to catch up on more than one occasion.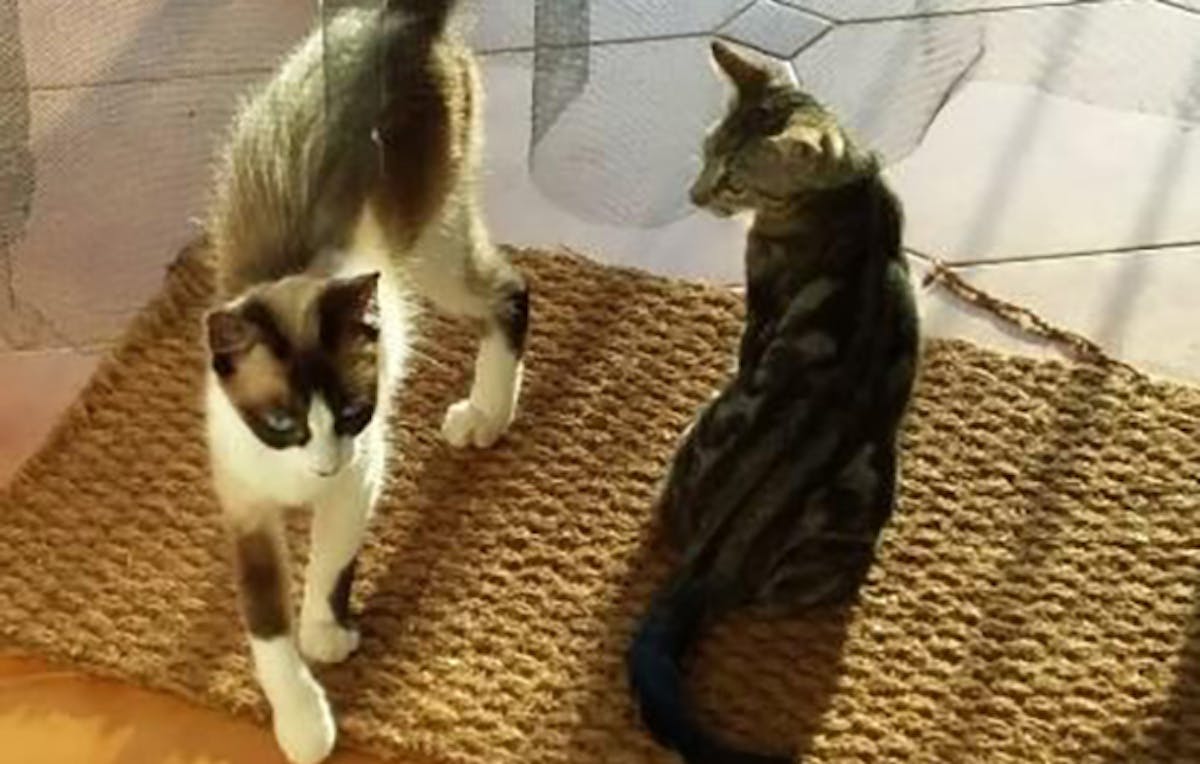 The Ideal Partnership

The 3-month cat sit in Javea gave us a 'trial' period in which we could look for work and a place to live in Spain more permanently. Working through all the red tape hasn't always been easy - but it has definitely been worth it. The weather and outdoor lifestyle are amazing here – we love it!
Nowadays, we are a little more settled, although we still keep an eye out for housesits closer to home. Being able to visit new places while enjoying the company of furry friends is a win-win situation. We both love animals, but also our freedom – so for us, being with Trustedhousesitters is the ideal partnership!