Today we're hearing from Barbara, TrustedHousesitters' member, Ambassador and pet owner. Hear all about her Trusted journey so far, and how she was able to gain relief, trust, and the freedom to travel knowing her cat was safe and happy at home...
I've been using TrustedHousesitters, both as an owner and a sitter, since 2016. When I found it, it was such an awesome answer to my expressed wish, "effortless cat care."  You see, I'm mostly retired, I love my cats but I also love, and I mean LOVE, to travel.  Paying pet sitting fees can be prohibitive and to be truthful, I've not been all that impressed with some of the people doing this for money. But, then, we found TrustedHousesitters, and it literally changed my life...
What I want to talk about today is the relief I have as an owner when I know that my most finicky cat, Mudita finally settles in and lets her sitter love her.  She's extremely choosy and sadly, it doesn't always work. Sometimes when we return after a trip and she's not been understood, loved and adored, she runs and hides and makes the most god-awful howling sound that breaks my heart. We don't invite those sitters back — ever, no matter how much in need we are. My Mudita is beautiful, smart, cunning, manipulative and extremely sensitive. We often pick sitters with this single need in mind — how well will they do with Mudita?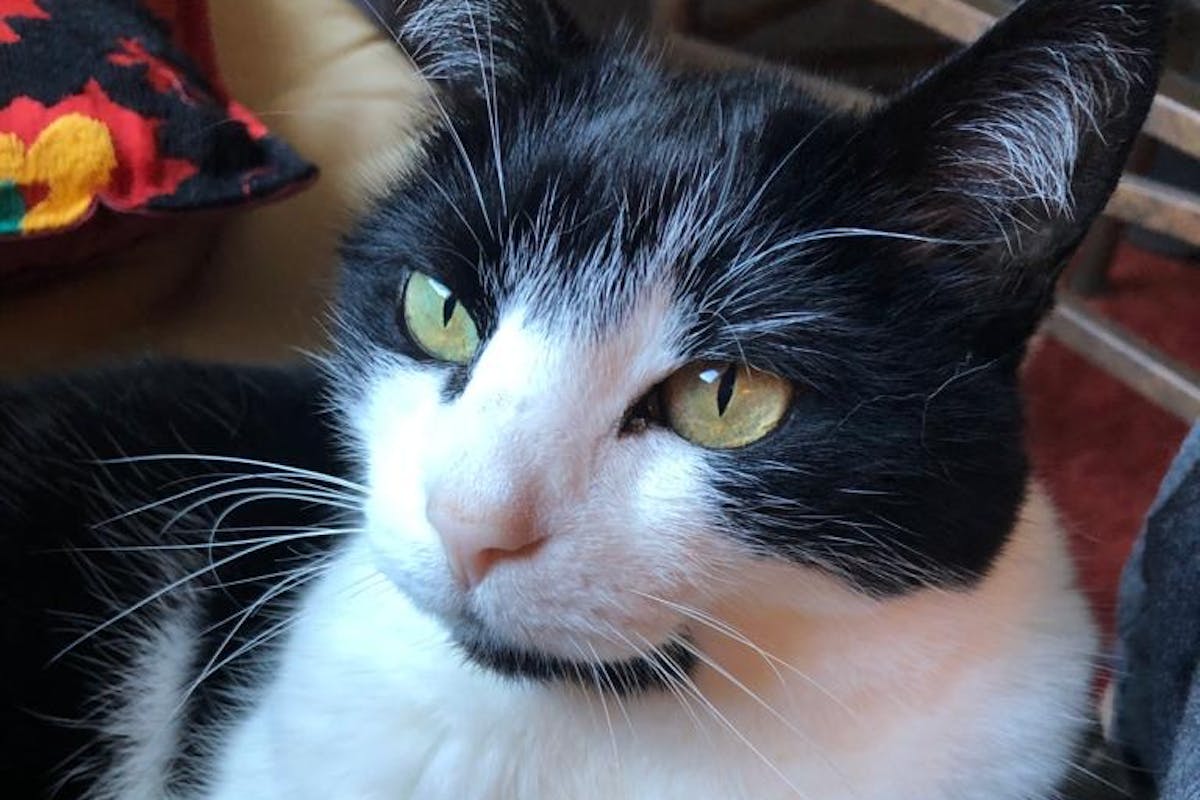 I want to give a giant shout out to our current sitter, Marie. We found her just eight days before our trip (during COVID, there are so many people applying to sit, so you really get the cream of the crop) and we felt like we had won the lottery. She's a loving, gentle soul, kind beyond words, an author who loves nothing more than to be home, currently at our home, adoring our kitties. Today, I got a series of photos with one caption that said, "I just got kneaded!" with a picture of a very happy Mudita. As an owner, this is about the best thing I can hear. When I know that my girl has accepted the sitter as her temporary mom, she's letting love in, and she's safe in her own home, I can totally relax and enjoy what I'm doing.
Which brings me to what I'm doing. With COVID, my plans for our fifth down under winter trip had to be put on hold. But, my soul really loves to travel and wants to be warm and dry for the winter. So, I applied to be a campground host in Death Valley National Park where I am completing my first full day as the host of Sunset campground in our 5th wheel trailer. Its 102 degrees today. If this isn't the most obvious example of "be careful what you wish for", I don't know what is!
We considered bringing the cats (Mudita has a huge orange tabby brother named Prana) on this trip. I'll be here for three months and I miss them terribly when I travel. They each have eight state stamps in their US passports from a trip we did in the RV a few years ago, touring the National Parks in Utah, Arizona, New Mexico, Colorado, Wyoming, with a few other transit states thrown in.  They adapted, but they get bored locked up in the trailer all day and then keep us awake all night long. And, having them along definitely limits what the humans are able to do during the day. So, we decided to use TrustedHousesitters to be able to leave them safe and happy at home.  
We have been at Death Valley about four nights and we've had countless, rather serious difficulties with our electrical and AC systems. When not in training, we've been working to address and resolve those challenges. I shudder to think how we would have dealt with having two cats in a 30-foot, non-air-conditioned 5th wheel, day after day while the temperature climbs. Instead, I get daily updates, photos and stories of them kneading the sitter, watching TV with the sitter, strolling through their acre garden, perched atop the car in the driveway, lounging on the back of the couch watching hummingbirds, etc. My heart is so happy to know that they are safe, happy, loved and appreciated and I'm free to enjoy my travels. Which I promise I will, when it's not so hot!

Like many pet owners on TrustedHousesitters, Barbara's been keeping her pets happy at home with a verified and reviewed sitter. In the caring community of TrustedHousesitters, sitters pet sit to make memories — not money — and for the opportunity to spend time with adorable pets in new places. It's that simple. Interested in learning more? Check out how it works, or get in touch with your friendly Membership Services team for help and advice.