This year TrustedHousesitters sponsored Generation Share, a book which captures 200 untold stories from around the world, aimed at demonstrating the social impact and benefits of the Sharing Economy.
Generation Share is a collaboration between Benita Matofska, a speaker, social innovator and Global Sharing Economy expert, and Hove based photographer Sophie Sheinwald.  Published by Policy Press, a non-profit, sustainable publisher, the proceeds of each copy of the book will go towards planting a tree and the education of a girl at Sakhi for Girls Education, a slum school for girls in Mumbai.   
Dispelling the myths surrounding the Sharing Economy, Generation Share goes beyond the big corporates and delves into wider social and environmental impacts of sharing. Divided into eight chapters, the book aims to take readers on a journey around the globe to meet the people - or 'change-makers' - that are changing and saving millions of lives worldwide by building a Sharing Economy. From the woman transforming the lives of slum girls in India to the individual behind a trust cafe and a fashion library, there is no shortage of inspiring 'sharing' story to discover.
As the official sponsor of the book itself, TrustedHousesitters team members and Community Manager, Angela Laws, attended the book launch on the 19th June in Waterstones, Brighton, UK. Angela spoke about TrustedHousesitters' relationship with the sharing economy; the basis of which, as she articulated on the night, lies in our members and their shared passion for pets, people and travel. She spoke about how through these shared passions, a global community of pet lovers has been created, resulting in friendships between people who may in other circumstances have never met. Likewise, the sharing of trust and love for animals ensures pets can be happy at home whilst owners - and sitters - are able to travel comfortably all over the world.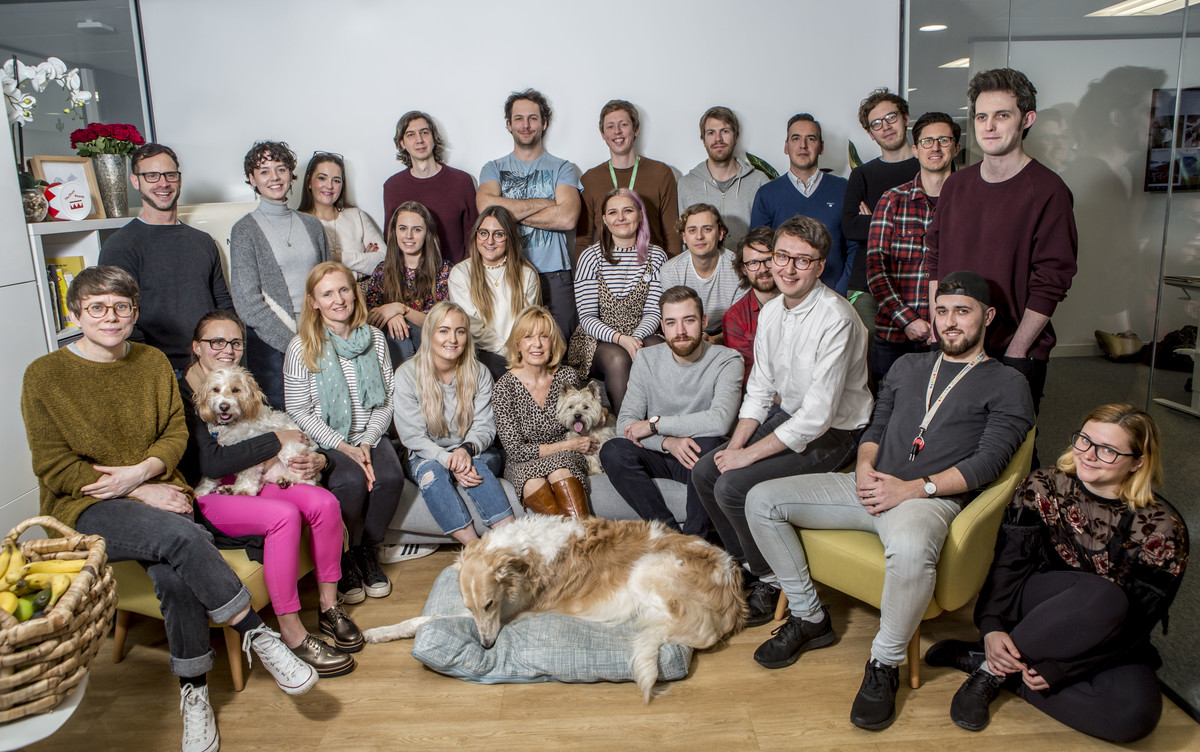 Meet Angela & be part of the Generation Share book launch
If you'd like the chance to meet our Community Manager Angela and hear her talk about TrustedHousesitters and the sharing economy, she will be attending the following Generation Share launch events:

9 July, Blackwell's Manchester
If you can't make these dates, there are still plenty of events happening across the UK:

July
July 9th Manchester, UK: Generation Share World Tour Launch, Blackwells
July 10th Glasgow, SCOTLAND Generation Share World Tour Launch, Waterstones
July 11th Edinburgh, SCOTLAND Generation Share World Tour, Lighthouse Books
July 15th Oxford, UK: Generation Share World Tour, Blackwells, Oxford University
July 18th Leeds, UK: Generation Share World Tour, Waterstones
July 22nd Nottingham, UK: Generation Share World Tour Launch, Rough Trade
The TrustedHousesitters team were also a part of The Big Share in Hove, UK — an event in conjunction with Generation Share. Find out more about our time at The Big Share here.