Communication will always be the key to successful house and pet sitting, but your safety is also paramount, which is why we have added a new safety contacts section to your account to help keep you safe and secure while using TrustedHousesitters.
Whether you are an owner or a sitter, it's important that we have contact details for someone outside of the TrustedHousesitters community who can be contacted in the event of an emergency. This could be a spouse, family member, or good friend.
Under the tab 'Safety Contacts' on your profile, you'll see a field where you must add an emergency contact.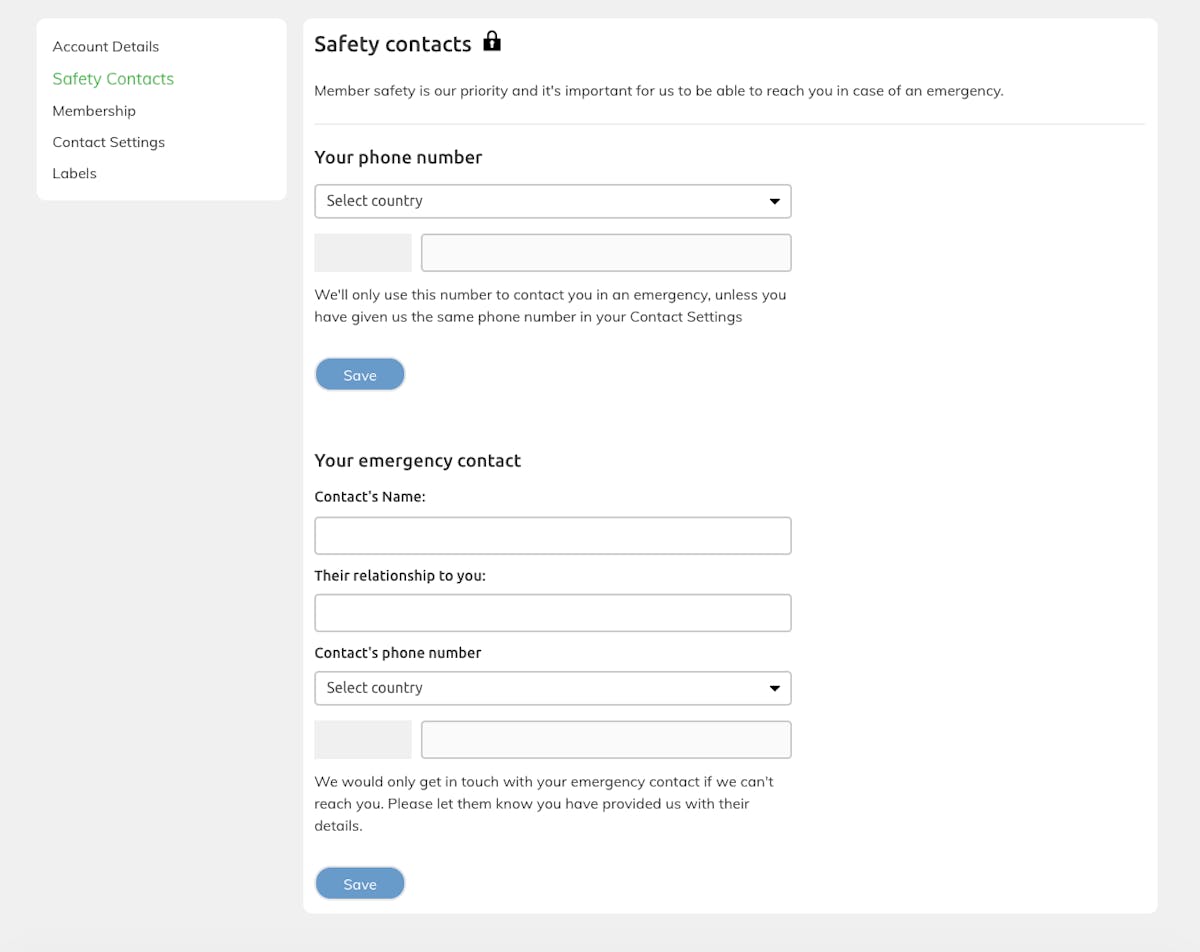 If you have any questions around this new feature, or simply want some advice on who you should choose as your emergency contact, don't hesitate to get in touch with your Membership Services team.