For many, losing a pet is a very upsetting and difficult experience. Much more than "just a pet," many view their pets as a member of the family, and the grief we feel when they pass is a testament to the companionship, friendship, and joy, they bring to our lives.
Sadly, the joy of owning a pet does come with the inevitability that, one day, they will pass. Losing a pet can bring about strong, often overwhelming feelings of grief and sadness, and it can be a very isolating experience, particularly in the midst of the current Covid pandemic. 
The grieving process
While we all respond differently to grief, dealing with the pain and loss when a pet dies can feel overwhelming, so it's important to know how to cope with this, and where to seek help if you need it. 
"Just as when we lose a human, the grief we experience is very real and can be devastating. People cope in many different ways, some by immediately filling the void with a new puppy or kitten, others vowing never to put themselves through the process again." — Jo Welsby, Registered Veterinary Nurse at Broadlane Vets
While there will never a right or a wrong way to grieve, Jo Welsby of Broadlane Vets suggests that allowing yourself the time to grieve, and accepting that grief is a perfectly normal process when losing a pet, is an essential step. 
Coping with grief
Similarly to losing a human that we are close to us, it is normal to go through the various stages of grief when losing a pet. This can include feeling sad, lonely, angry, and even feeling in shock (particularly if your pet passed suddenly). You may also feel guilt or self-doubt, particularly if you have had to make the difficult decision to euthanise a pet. 
Recognising these steps can help you to face your grief, and help you on the way to acceptance.
Jo Welsby notes that everyone's relationship with their pet is unique to them, and this will have a huge impact on how they might grieve.
"Allowing yourself time to grieve and accepting that this is a perfectly normal process when losing a friend, is essential. Those who have lost a pet from sudden illness or an accident and therefore not had time to say their goodbyes, may experience the different stages of grief (denial, anger, bargaining, depression and acceptance) over a completely different time frame, than someone who has made a planned trip to the vet for euthanasia."
There are many forms of support you can turn to, including literature and support helplines (which we've included further information on below). Here are some other methods that may help during this difficult time:
Writing down your feelings — this can help you to acknowledge what you are feeling
Honouring your pet's life — this could be a photo book or a plaque, or whatever feels right for you
Speaking to someone — such as a sympathetic friend or family member, an online support group or a support helpline
Prepare a memorial or funeral — preparing a final 'send-off' and 'goodbye' can help with closure
Helping your other pets
If you have multiple pets, it's not uncommon for your surviving pets to show signs of what we may interpret as grief, following the passing of a pet. These signs can include a loss of appetite, crying, disrupted sleep, and neediness. The Blue Cross has written up a guide for how to help grieving cats and grieving dogs, if you begin to notice these signs in your surviving pets.
While it may be difficult given the circumstances, it is important to try and maintain your usual routine after the loss of a pet, both for yourself and for your surviving pets. 
A first-hand experience
As well as dealing with pet loss personally, with the loss of her beloved dog, Holly, TrustedHousesitters' Community Manager, Angela, has met, loved, and sadly lost, a handful of pets over the course of her 10-year pet sitting journey.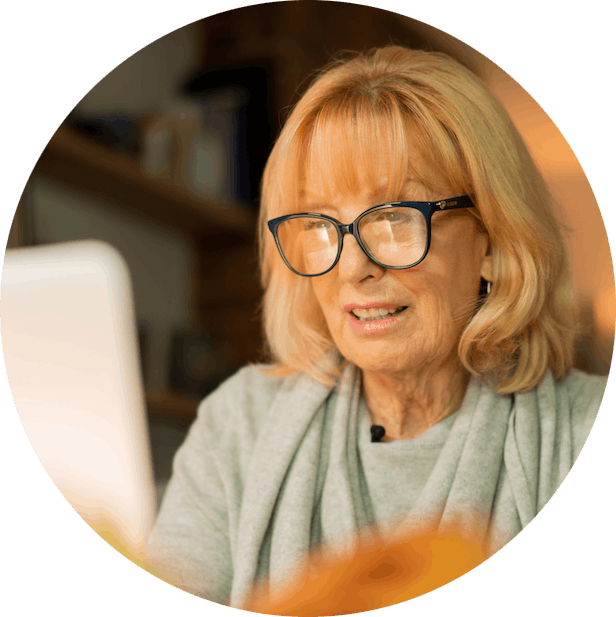 "'It's just a dog, cat, or horse,' — no, it's a beloved family member and the grief can be overwhelming. Our pets only have one fault... they just don't live long enough. It's 14 years since I said goodbye to my best friend and heart dog, Holly. I was heartbroken and miss her every day, she was my constant companion for 14 years and her loss left a huge void in my life. During my 10 years of pet sitting, the pets I've cared for have become my own, they've helped to heal my heart but I've sadly said goodbye to some and each passing hurts, but I wouldn't have missed my time with them and their human families."
Angela is trained in Pet Bereavement Support and regularly volunteers on the Blue Cross helpline, offering a "listening ear" to pet owners as they work through their loss.
"Losing a pet can feel incredibly isolating, especially if those around you can't quite understand how distressing losing a pet can be. For many the grief can be overwhelming — "I never knew it would hurt this much." Speaking to someone who understands how you are feeling can help support you and bring you comfort. They have experienced the pain and can help you find a way through yours." 
Where to go for help
Losing a pet can make you feel empty and alone, but it's important to remember that there are resources and places to turn to. 
"No one has to grieve alone, there is help and support available from people who truly understand. If you are struggling, I would recommend getting in touch with the Blue Cross helpline, where all volunteers are trained in Pet Bereavement Support. Whether you are anticipating a loss, have recently lost a pet (either through death, or another means), or even if you lost a pet years ago, you'll get the help and support you need." — Angela, Community Manager
Please see the links below for help and support:
Blue Cross Pet Bereavement Support helpline — get in touch by phone, email, or via the contact form, any day of the week between 8.30 am – 8.30 pm
How to help a grieving cat — tips from the Blue Cross on how to help a grieving cat
How to help a grieving dog — tips from the Blue Cross on how to help a grieving dog
TrustedHousesitters Forum — a place to share your thoughts and gain further support from the community