As a member of Team Trusted, I'm proud to be part of our current #ThankYouVets campaign — a special celebration of the veterinary professionals working throughout the coronavirus pandemic. And I'd like to take the opportunity to thank one vet in particular: Dr. Vera Maria Eckmann, who saved my dog's life nine years ago.
Without Vera, my family and I wouldn't have our adorable terrier, Macy, who is currently adding a ray of sunshine to our lives during the UK lockdown. 
Macy and Vera the vet 
Despite what Macy may think, she's not a pedigree; she's an adorable mongrel my family rescued from the Dogs Trust 15 years ago. 
As our first dog, we attended multiple training classes and tried following all the rule books. However, in traditional terrier spirit, Macy tore those rule books up and has been ruling the roost ever since — and we wouldn't have it any other way. So when we nearly lost her to toxic shock syndrome in 2011, we were all lost.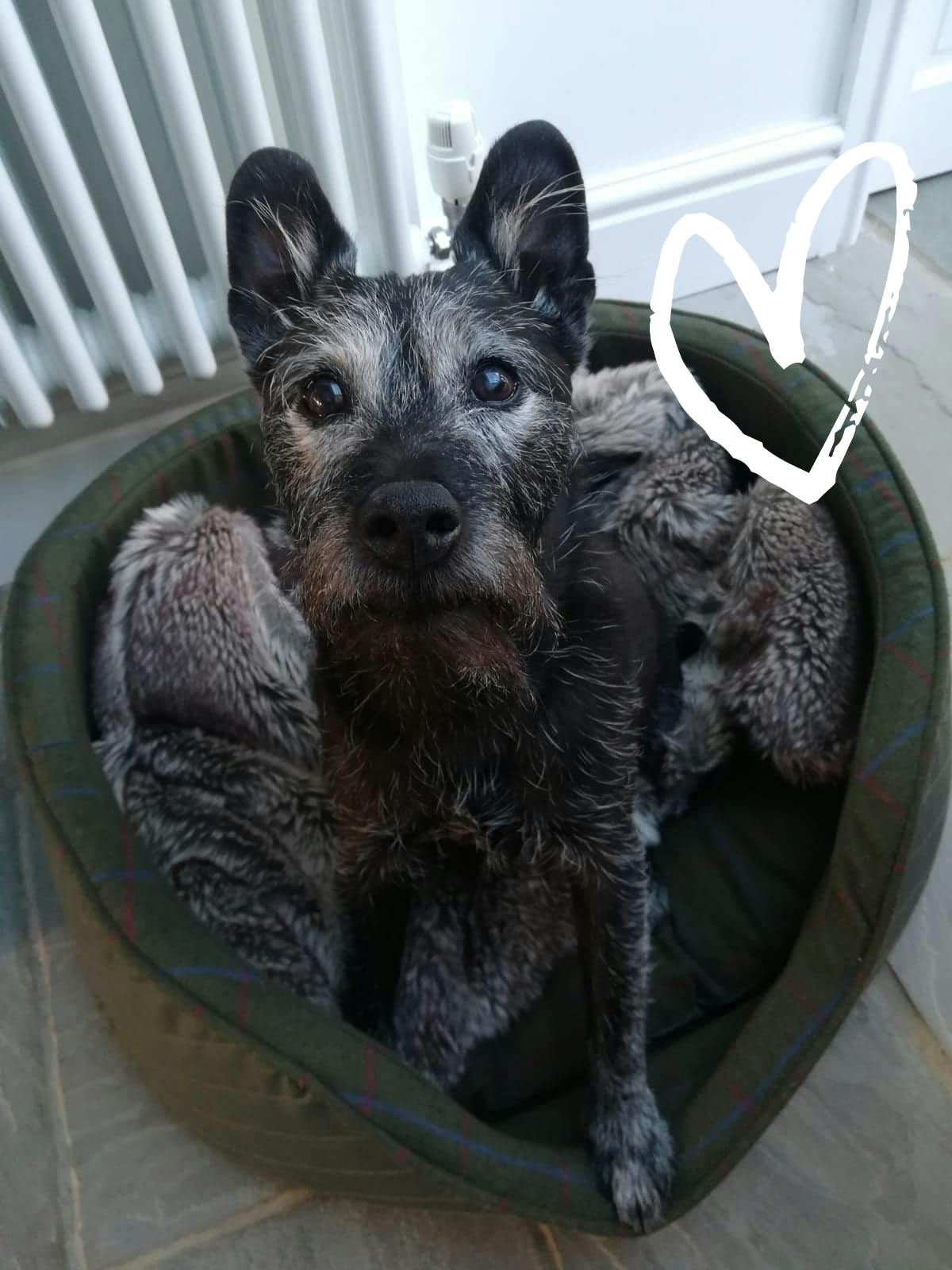 There were no warning signs. One morning, we woke up to find blood around the home and followed the trail to see our fit and healthy terrier collapsed on the floor. It was a bank holiday and we were living in Germany at the time, so knew we would struggle to find anywhere open and able to help. But we drove and drove — begging Macy to keep her eyes open — and eventually found Vera's veterinary practice. 
When we arrived at reception, Macy was in such a state that a team member instantly asked how long it had been since the car had hit her. When we responded that there had been no accident, Dr. Vera instantly closed the surgery and dedicated her attention to Macy. We were warned that Macy was unlikely to survive. 
The longest week of our lives
Macy's recovery was long and uncertain. When she returned home, the family took shifts to lie by her side and support her. In fact, Dr. Vera said it was this love and dedication that may have saved her life. But we all know it was her wonderful veterinary work that saw Macy make a full recovery. 
Since that awful week, we've felt even luckier to have Macy in our lives. And she's certainly made the most of every minute since.
To make sure Vera knows how grateful we are, we send her an annual picture of her biggest fan enjoying her life to the fullest, along with British treats we know she loves, like Yorkshire Tea. And as if she hasn't done enough for our family, she has even sent Macy treat hampers of her own.
Want to thank a special vet right now? 
With World Veterinary Day on 25 April, it's the perfect time to say thank you to a special vet or practice. Or you may want to simply join in and say thank you to all the veterinary professionals still keeping our pets safe and well during this difficult time.

Here's how you can get involved:
1. Take a photo with a #ThankYouVets sign or film yourself saying 'Thank you, vets'. (If you have a pet, we'd love to see them too). 
2. Upload your photo or video to Instagram or Facebook
3. Tag @TrustedHousesitters and include the #ThankYouVets 
Together, we can let vets know what a wonderful job we think they're doing.