Filling your home with a range of house plants is a great way to introduce a little life, style and colour into your humble abode. But did you know that, as innocent as they may seem, some common house plants can be extremely toxic to cats and dogs?
The good news is, there's lots of pet-friendly plants (and even some plants which can benefit your pets) that you can fill your home with to your heart's content. 
Plants – they're good for the soul
Studies have shown that house plants can help boost our mood, productivity, concentration and creativity, which means (as well as being visually appealing) they're great for those who tend to work from home. Our green potted friends also produce oxygen and absorb toxins in the air, making them great for home offices. 
But are they good for pets?
There are a number of plants that are poisonous to pets, including lilies, ivy, and certain types of ferns (to name a few). Luckily, there are also a number of dog- and cat-friendly plants that are completely safe for our four-legged pals. In fact, house plants can increase the humidity in your home, which could even result in less dandruff for your pets, not to mention cleaner and healthier air!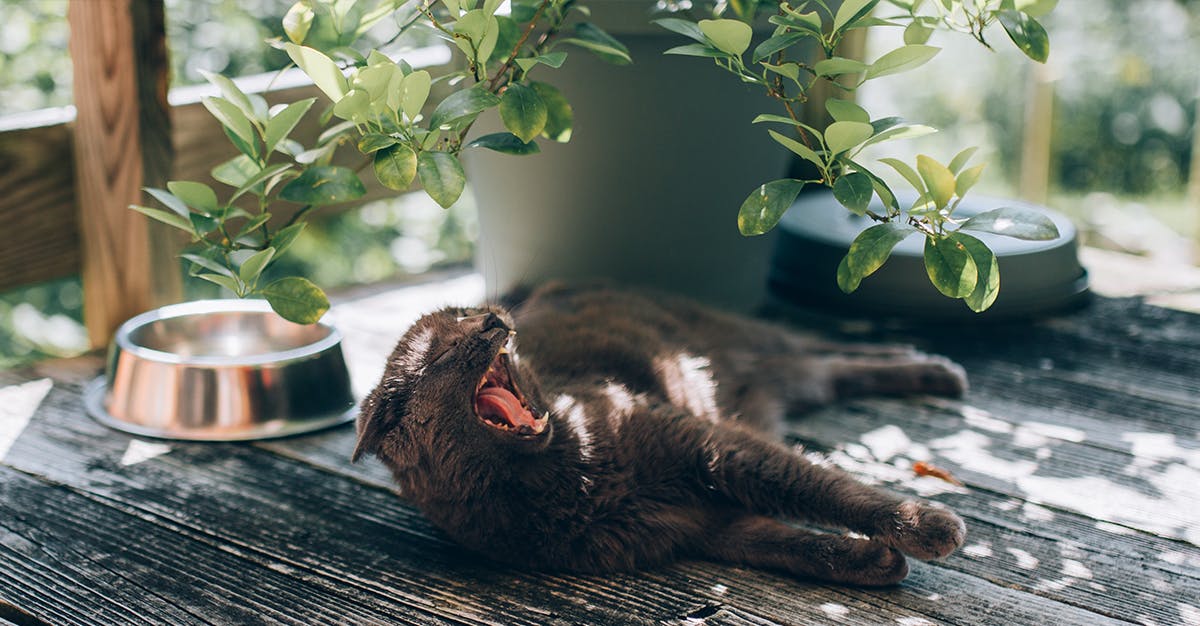 Which plants are safe for pets?
Some plants that are safe for dogs and cats include: 
Calathea
Spider plants
Money tree
Peperomia
Boston ferns
African Violets
Hibiscus
Wax plant
Herbs (such as basil, sage and thyme)
Parlor palms (although we can't guarantee they'll be safe from your kitty!)
You can even grow your own cat grass from home (a grass mix made from seeds), which can aid digestion and help to prevent hairballs.
Trusted tip: while these plants are non-toxic, you should still discourage your cat or dog from ingesting them where possible, as ingesting any plant could still lead to some tummy upset.
Stay alert - especially when your pets are outdoors
While we can control what's inside our homes, unfortunately there are a number of plants growing in your very garden that could cause your pet harm. While we can (to an extent) make sure our garden is fairly pet safe, it's much harder for cat owners to know what our feline friends are getting up to while out on their daily patrol of the neighbourhood.
If you suspect your pet, or a pet you are sitting for, may have ingested something they shouldn't have you can call our dedicated Vet Advice Line. It's free, serviced 24/7 and included in your TrustedHousesitters membership. 
Why not try sitting for a plant?
Dog lover or cat lover – it's a debate as old as time itself. But one thing we can probably all agree on is that a plant-filled home is great for living, working and pet-sitting alike! There are many sits on TrustedHousesitters that need caring pet- and plant-lovers to sit for them. Why not browse our latest house sitting opportunities and find your next adventure? 

It's important to remember that there are many plants that could harm your pet, both inside and outside of the home. So always check that the plant you're about to purchase is a pet-friendly plant, and if in doubt, it's best to go without.
And remember, as a TrustedHousesitters member, you can access expert advice 24/7 for free, simply by calling our Vet Advice Line.