Alexandra and her husband, Ryan, have been housesitting full-time since February 2019. Before that, they traveled throughout South America while growing their online business, "Ryan and Alex Duo Life", which helps couples become healthy together. However, moving from country to country was beginning to take its toll on their work routine, until they found TrustedHousesitters. 
Since then, they've been able to continue working and traveling at a more meaningful level by pet and house sitting. You can read about their experiences and best TrustedHousesitters success tips, as well as more of their travel stories, on their website, or their Instagram, @RyanandAlexDuoLife.
"In late-2017, amid wedding planning and our demanding engineering jobs, it hit us. As Ryan and I prepared to spend the rest of our lives together, the reality was that nearly all of our waking hours were spent apart. Not wanting to start our marriage this way, we put in our notices. We would spend the first year of our marriage traveling in South America.
Man, oh, man. How we wish we knew about TrustedHousesitters back then! Instead, we went about it the 'old-fashioned' way...
After landing in breathtaking Cuenca, Ecuador, we spent our first week finding a 3-month rental. We repeated the process in Bariloche, Argentina, but with ski-season at a peak, finding our 3-month rental was exhausting, disenchanting, and extremely stressful. At long last, with the help of a local real estate agent, we finally nestled ourselves into our Patagonia mountain cabin for the winter. Hoping that we were wiser the third time around, we arrived in Cusco, Peru, hopeful that our next rental would come by quickly. It didn't. We looked at nearly a dozen apartments, found through newspaper ads and numbers scribbled on telephone poles until we settled on a spot.
These are the details often missed when considering the glamorous life of living abroad longterm. Yet, all of this changed one day at lunch."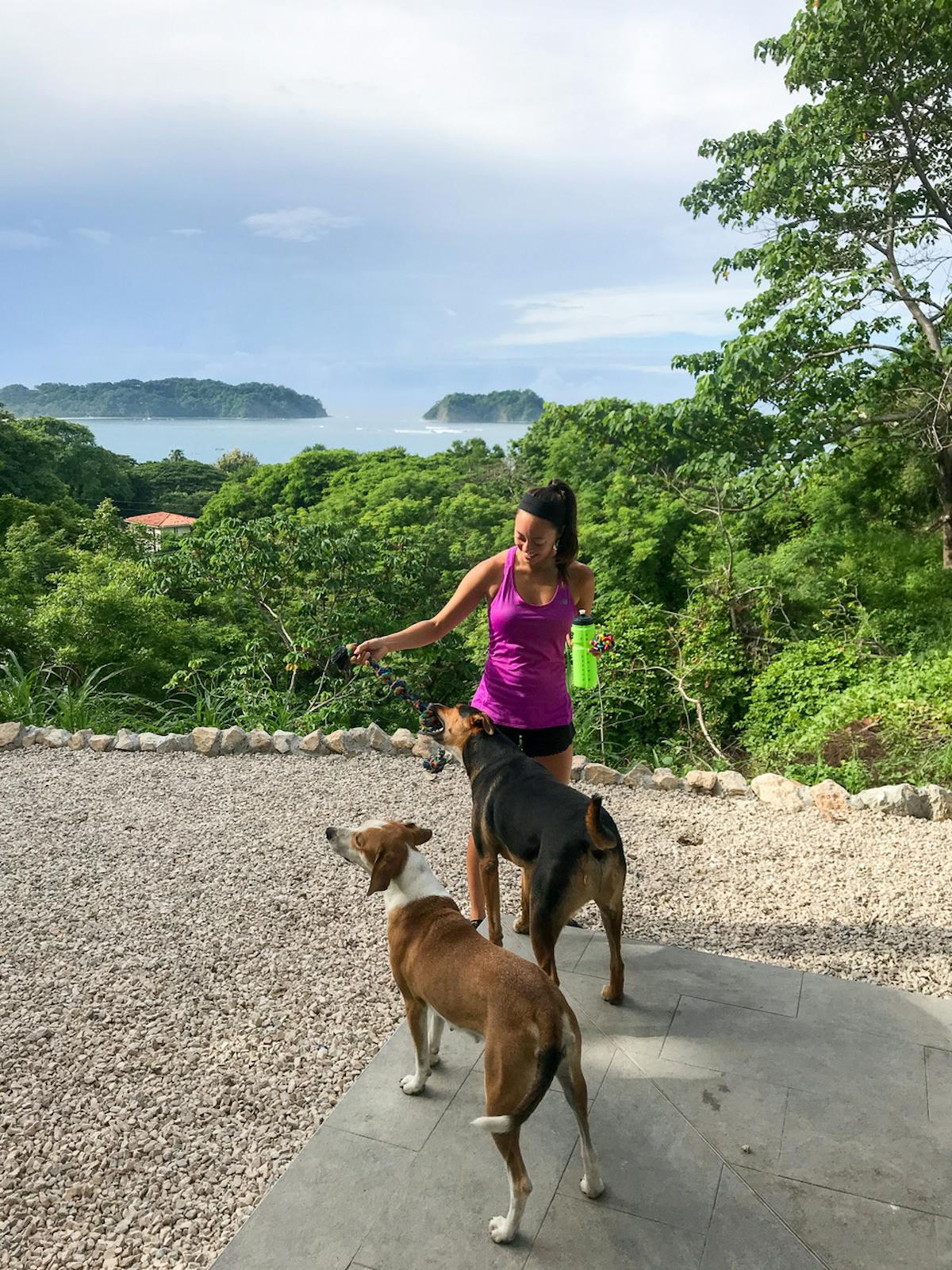 "Ryan and I connected with another full-time traveling couple, Linda and Brad, on Instagram, who happened to be in Cusco. At lunch, we picked their brains about how they had traveled for years. They shared their big secret: TrustedHousesitters. We immediately signed up.
Nearly at our planned one-year "deadline" of traveling, we realized that with the money saved from pet sitting and house sitting along with the income from our online health and lifestyle company for couples, we could continue traveling longer. Plus... pets! Pets!
Holding our breath, we applied to watch two mischievous cats, Isadora and Effie, in Medellín, Colombia. We got the green light and packed our bags.
After so long of landing in a new country, not knowing where we'll live, it was a massive breath of fresh air to arrive without stress or anxiety. We met our wonderful host, our new kitty roommates, and the well-loved home where we would stay. The host also introduced us to her friends and favorite restaurants. We loved every minute of it and immediately felt at home and integrated into the city without missing a beat.
Since our first sit with Isadora and Effie, we've now cared for Rosie, the golden retriever, Tango, the cocker spaniel, Arvi and Prana, two energetic puppies, and the quirky cat, Jackson Hamburger, all in Colombia. We've roomed with the big-hearted Chico, the hairless dog, and his sparring partner, Spartacus, the enormous cat, in Panama. Ryan and I have lived and run with Lassie and Douggie, two vivacious dogs, on a beautiful Costa Rican black sand beach. Now, we're cuddling with the two sweetest cats imaginable, Ernie and Fitz, in the desert mountains of Central Mexico.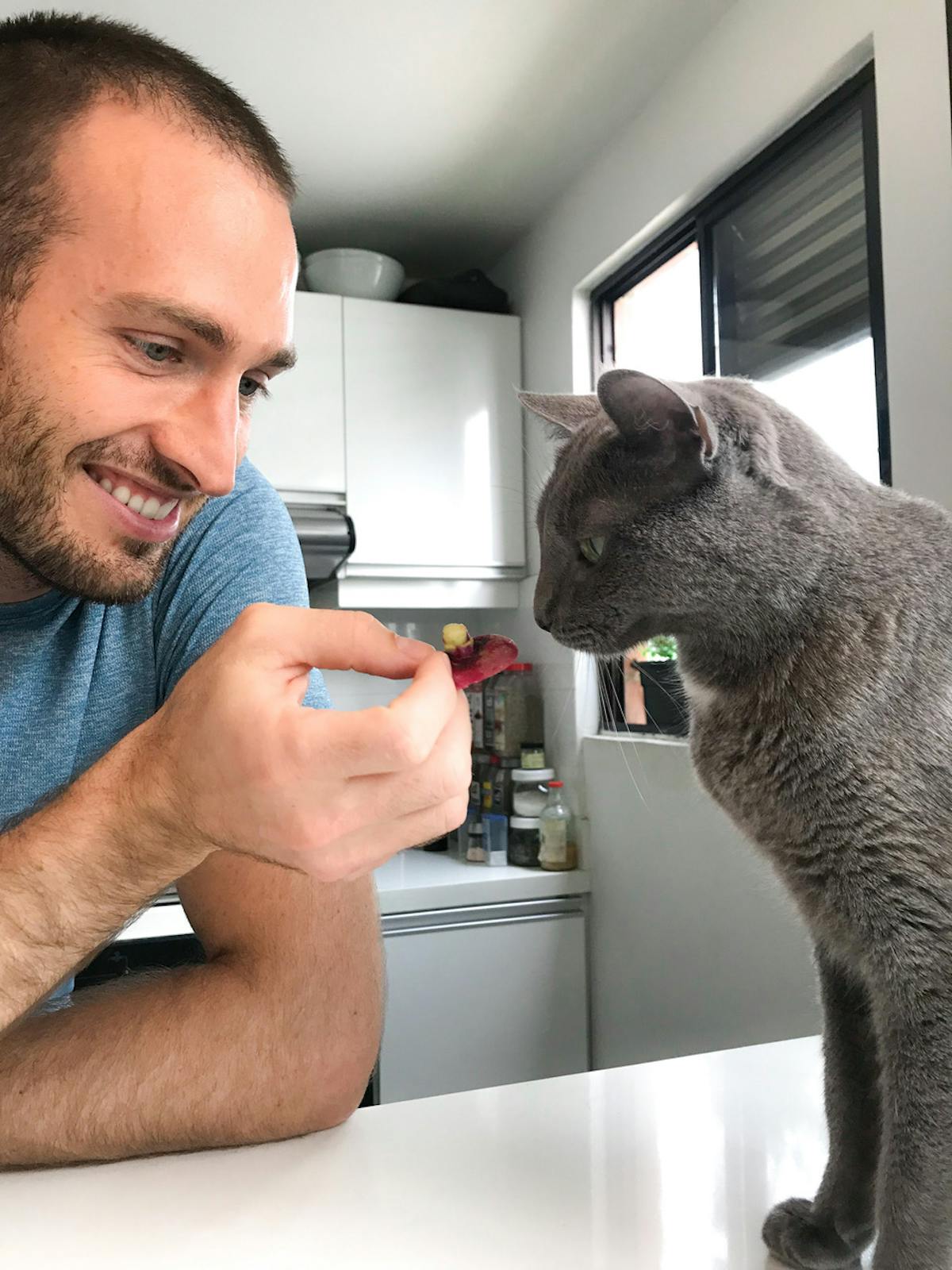 Our travel experience has changed, night and day, since we joined TrustedHousesitters. Beyond a piece of our heart staying with each marvelous pet we love and care for, we've made lasting connections and friendships with all of our hosts. The opportunity to live in someone's home makes the whole travel experience so much more meaningful, especially when introduced to their family, friends, and neighbors. Also, as two people working online full-time, each of our six sits has created a smooth transition and well-needed routine.
Now, after two full-time years on the road (and continuing!), Ryan and I will always be able to look back to our extraordinary first years of marriage, filled with amazing experiences, places, people, cats, and dogs from around Central and South America."
We loved reading this story from Ryan and Alex — and we'd love to hear even more. If you've got a story you'd like to share about fantastic sitters you've met or owners which have provided you with a wonderful house sit, please let us know…