We already know that our members are a special bunch. Bonded together by a shared love of pets and connected through TrustedHousesitters, you'll often find them going above and beyond for their fellow members. But never has this been more true than with the story of Aprile and Marcie, and "the sit that nearly didn't happen". 
When a simple, honest mistake meant that Aprile was unable to locate her house sit, and with owner, Marcie, out of range, it was Aprile's quick thinking and avid problem-solving skills that saved the day. This is their remarkable and unique Trusted Tale...

"TrustedHousesitters has been great for me, both personally and professionally. I'm a psychotherapist for women of color, and I specialize in virtual and online therapy plus I do mental health masterclasses, courses, and meditations. I absolutely love what I do serving amazing clients all around the world. And the best part? I can work from anywhere.
I found TrustedHousesitters sometime in 2019 when I came across a new online course teaching how to "live the freedom life". I was immediately intrigued. At the time, the dream of freedom was very real to me. I had been in university for seven years training to be a psychotherapist. Finally, I completed my degrees, built my practice online at AprileAndelle.com, and my podcast at DoINeedTherapy.com, and was free to work independently and travel far and wide again. 
The course was a couple sharing how they traveled around the world, affordably, plus grew their business and network of friends and colleagues exponentially. Their secret? House sitting. And TrustedHousesitters was listed as their top resource to start. They said the one requirement was that you had to be an animal lover. I said, "Perfect. I am an animal lover!" I was so intrigued, I went through the course and signed up for TrustedHousesitters in less than a week! I've never looked back…"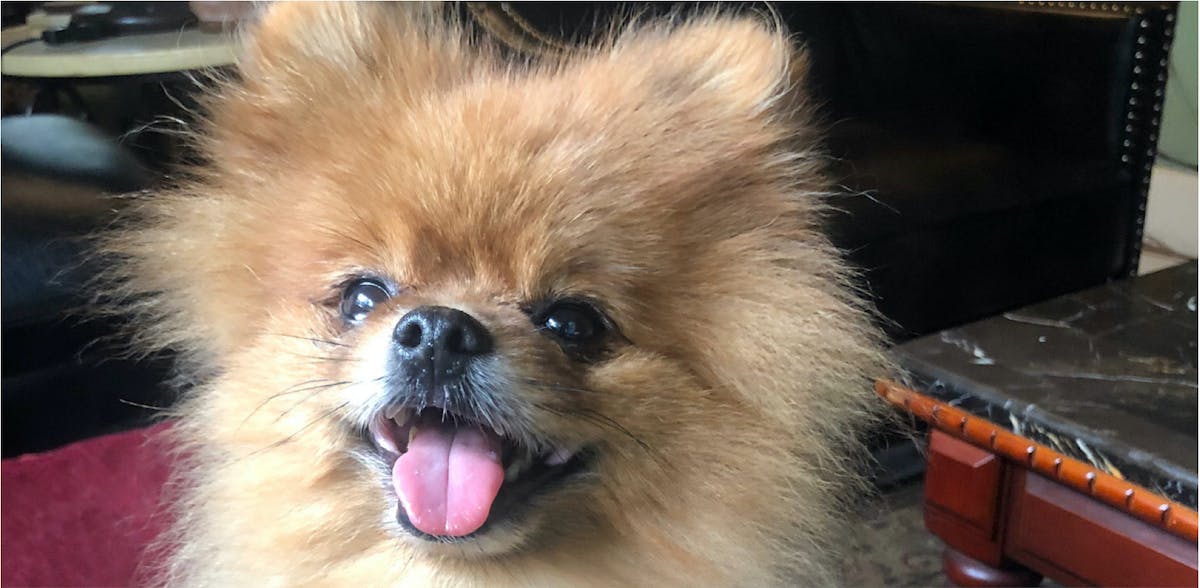 "I've had a few sits and each of them have been absolutely lovely. People have opened their homes to me with such hospitality. I've always felt welcomed. And they've trusted me with their treasured pets and animal family. And that part has been the best so far. 
The experiences sustain me in so many ways. I've traveled, cared for all kinds of animals, met new friends, and gone on adventures. Also, as I step into someone's home, it also sustains my hope that I will have that one day too — a lovely home with a beautiful family of humans and sweet, fur faces alike. 
As a health entrepreneur and digital nomad, having pets is not ideal. So, being companion to cute furry faces has brought me so much joy as a traveler — I can still recall each of their little faces. They're the reason why I end up feeling at home. And then, they each become the bond that connects me with the owner, from one house sit to the next. And so I always feel I am part of a very special community."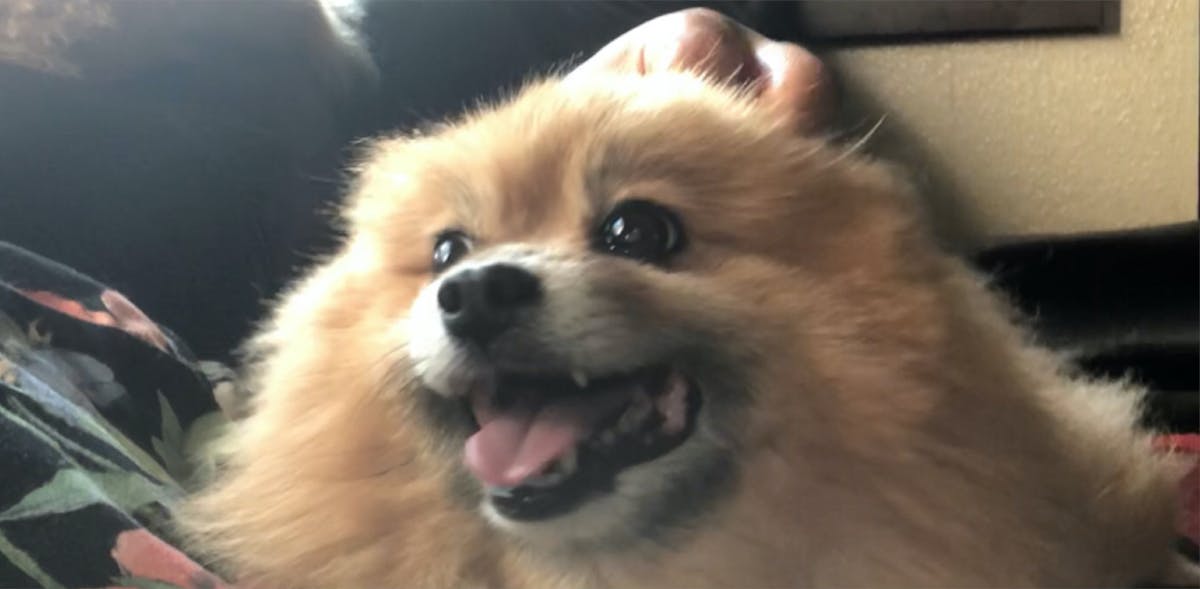 "Most recently, I had a sit I'll never forget. The owner, Marcie, was so great and personable from the start. She and husband were taking a trip where they would be unreachable. So we connected easily beforehand and had everything arranged for her place and her two sweet girl dogs, Cabrera and Tiger. 
However, the address given was wrong. I arrived and they were already out of reach to call and confirm. I wasn't sure what to do. But luckily I had a car, I had my phone, and Google. Plus I was in a populated area with plenty of resources for food and gas for my car, etc. 
I tried to wait if by chance Marcie got my message. But as the day went by, I started to worry about the dogs. I could see their sweet faces in my head from the pictures. And since I didn't know them yet, I didn't know how long they could manage without someone there. So I decided to dig in my heels and find them. I was determined!"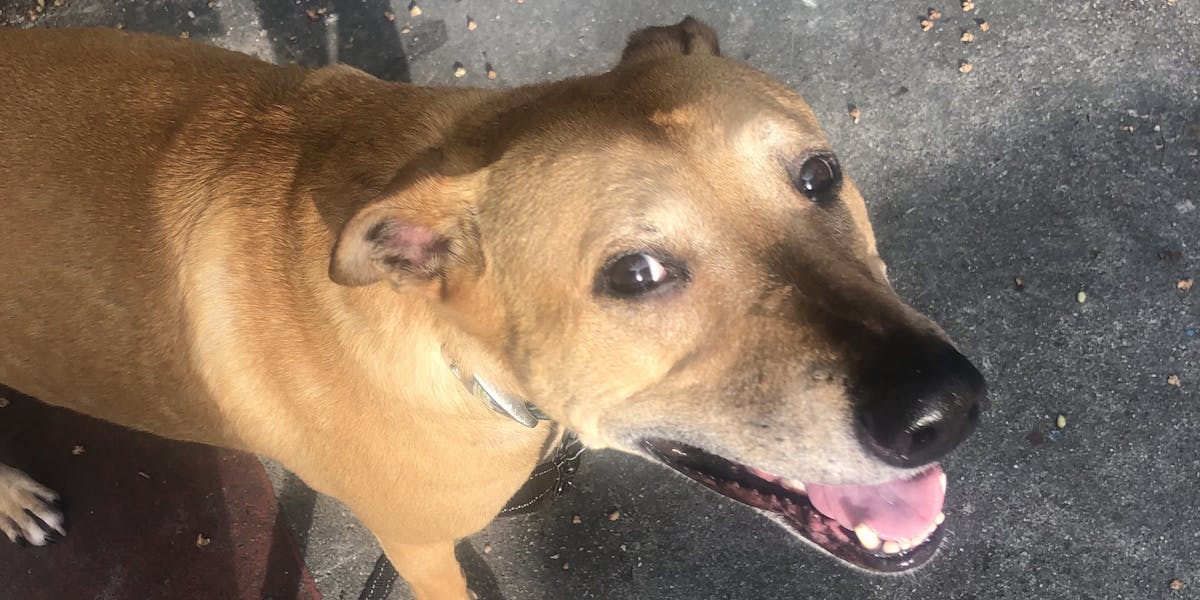 "So I thought about it logically. First, there was no alert to the address having an error on my side or the owner's side, until I arrived. I'm a therapist, so the psychology of that told me likely it was a minor discrepancy in the address. 
Second, how do our brains process? Again, I followed the psychology and proceeded through the taxonomies of what could have gone wrong with the address… first, I searched alternate street titles, "lane, street, avenue, road", then alternate house numbers, then alternate street numbers. I had to go through each potential possibility and then, investigate on Google Maps, and if it seemed like a potential, I would drive over and investigate. It was quite an ordeal… but again, I was determined!
I knocked on many a door to confirm. I remember the original house I arrived at finally answered the door after my knocking about 5 times throughout the day. At first, she was annoyed and cautious, but then I told her about the dogs, and that melted her. Soon she was troubleshooting the address with me as well..."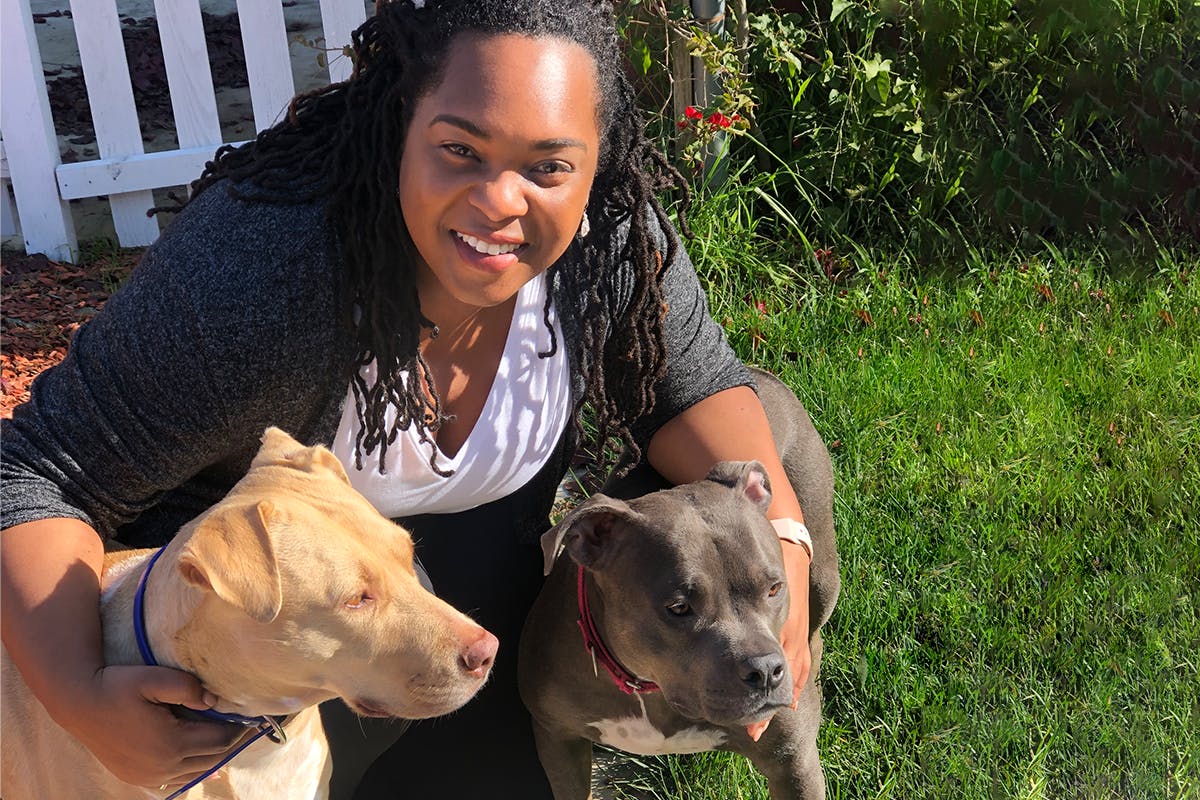 "Finally, several hours later, and after about the 20th house I'd "investigated", I saw those sweet doggy faces pop up in the window, barking their greetings. It was Caby and Tig! 
As I suspected, indeed, it was the difference of literally one digit in the address. And when I saw them, I was almost in tears... but of sheer joy. I found them! Caby and Tig were quite excited when I finally got into the house. And thank goodness, they were okay and welcomed me right in with lots of licks and affection.
Marcie was so kind to apologize and try to make amends. But it wasn't necessary. I understood it was just an error. Overall, I was just doing my job as a TrustedHousesitter. And I was quite proud of myself that I figured it out! It was my "shining Sherlock Holmes moment". And I still got to enjoy my time with the girls. Cabby, Tig, and I enjoyed a lot of time out on the patio and in the backyard enjoying the sunshine and mango trees. And Marcie and I now have a great connection and story for the ages!"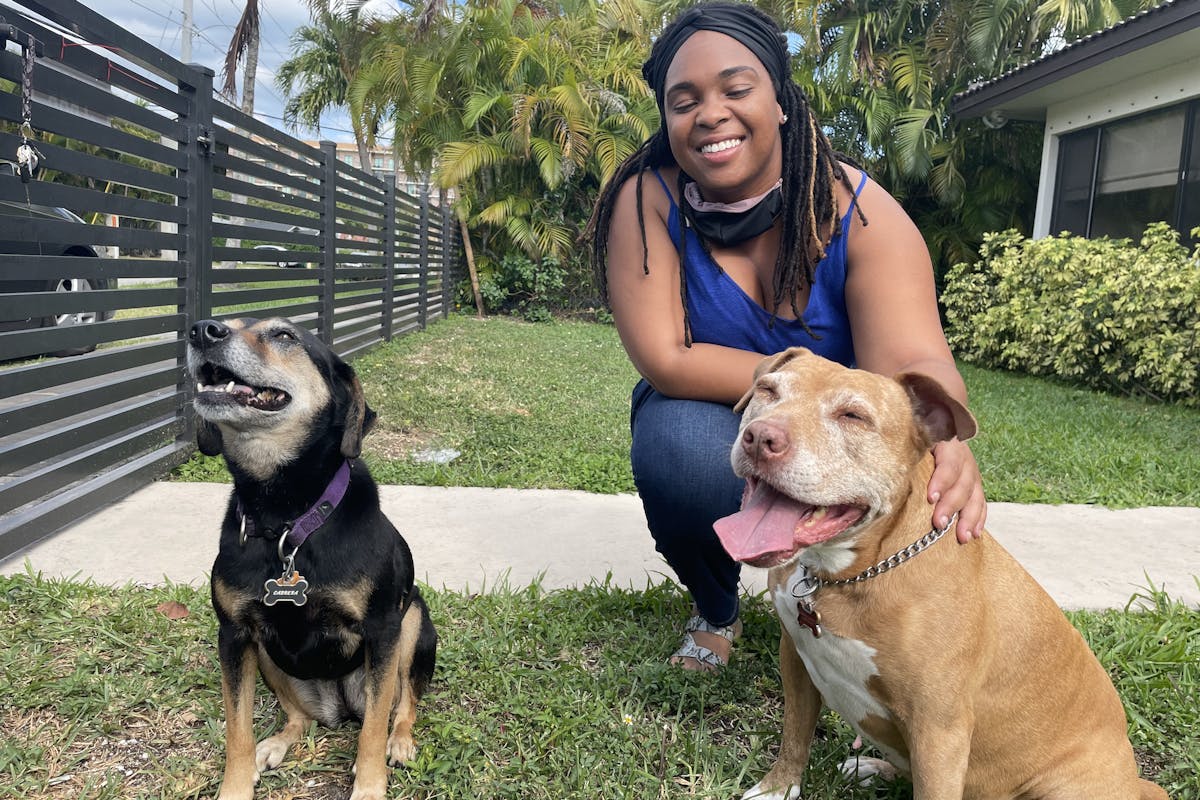 "Overall, TrustedHousesitters works perfectly with my lifestyle as I travel and grow my business. I get to work at each house sit, often building new courses and programs or recording new episodes of my podcast along the way. At each stay, I get to see a new part of the world, meet new friends, have a great stay, and the best part, have the best pet companions to keep me company. I'm forever grateful!"

Here's what owner, Marcie had to say...
"Aprile just might be the best human being and pet sitter on this planet. I accidentally put the wrong address on the Welcome letter, and to complicate matters, we were out of cell service. Aprile, being very intelligent, did not take long to realize that I had screwed up. I cannot thank her enough for spending hours to find our house and our girls. She sent pictures and clearly spent time with the girls as they were tired at the end of the day! I honestly cannot begin to express my gratitude (and remorse) for (and to) Aprile! She went so above and beyond what was required. She has moved to the top of our preferred sitters list. Thank you Aprile!"