Ali and Taylor from Melbourne, Australia have been TrustedHousesitters members for 4 years, after receiving a Refer a Friend code from their daughter. Since May 2015, the couple have completed seven house sits across the UK and have six more confirmed for the rest of 2019. We first met them in their home town of Melbourne, where the TrustedHousesitters team were hosting our TrustedTour Australia member meetup. Taylor and Ali very generously offered to co-host the event in their home where we had an evening of sharing stories and undoubtedly, a lot of laughs.
Ali and Taylor went above and beyond while helping the team in Australia — not only co-hosting a member meetup, but also allowing us to capture their TrustedHousesitters story on film. We thought this would be a great opportunity for us to share their story, along with their top tips on using TrustedHousesitters.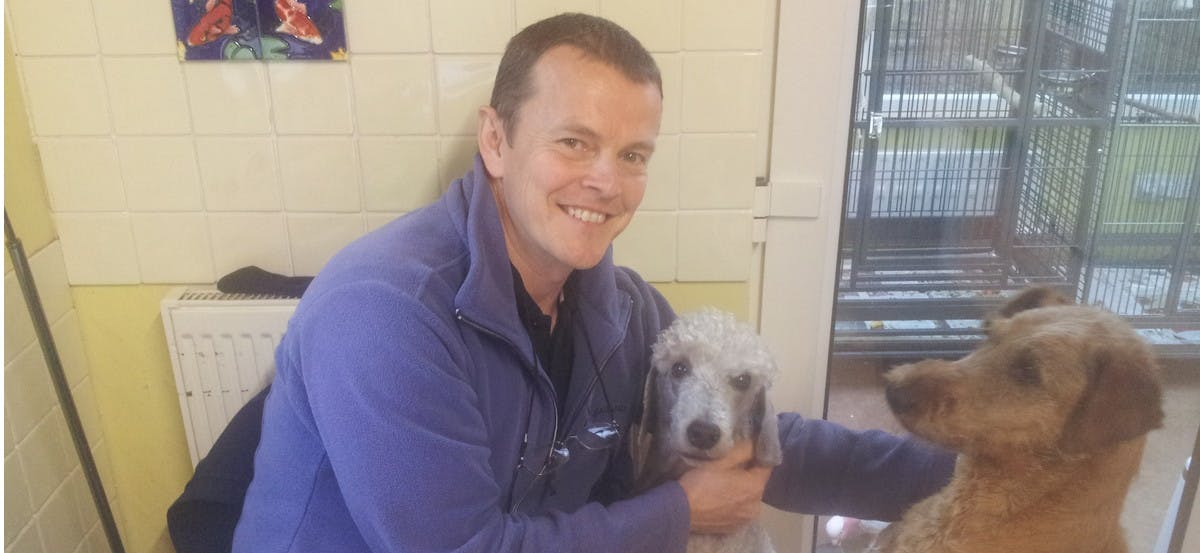 When Ali and Taylor started applying for house and pet sits, they quickly found success. Taking extra care in creating their perfect profile, the couple started by collecting external references from the friends and family they had previously house sat for — which they truly helped them when confirming their first sit.
"Give the owner as much information as possible, the more you share with them, the more they get to know who you really are."
Initially, they'd only thought of house and pet sitting in the UK, but they've widened their search and are now looking for their next adventure in Canada and house sits closer to home in Australia. They generally like to sit for about two weeks at a time as it allows them to truly embed themselves into a community, making them feel like a local, no matter where they are in the world.
"When we head out for a dog walk we know that we can turn in any direction and we'll get to discover treasures that we never would have anticipated finding.
You're not going as a tourist, you're going to stay in someone's place. It's somebody's neighbourhood and you get a feel for that place for as long as your staying there. We like to do about two weeks at a time — we find that this gives us enough time to just feel at home and start to get used to where everything is, so you starting to feel like a local."

Ali and Taylor have not only gained adorable companions during their house sits, but many lifelong friends too. They love the relationships they have made with owners and have been invited back to their homes on more than one occasion.
"For everyone that we've sat for, most of them have asked us to come back. We went in 2015 to England. In 2016 we returned and two of the owners contacted as soon as they heard we were back. 'Please come, we'll change our dates around so that you can sit for us!' they said. That was really lovely just to feel connected with them. A couple of them asked us to come to stay so we can simply have a catch-up with both them and the pets! It's always great to see them again."
The couple happily explained to us their previous worries about using TrustedHousesitters — this mainly being their lack of confidence on a computer…
"I'm not really confident on the computer or navigating my way around a website so I was very hesitant. I was trying to do something and it was probably embarrassingly simple, but I did notice the little box that said chat to us and we will help, and even that took a bit of courage to do… but within seconds I had this beautiful warm greeting, 'how can I help you?' 'what's up?' and I asked my probably embarrassingly simple question and just got fantastic support — I wasn't made to feel silly, they explained it really simply and I got an instant solution."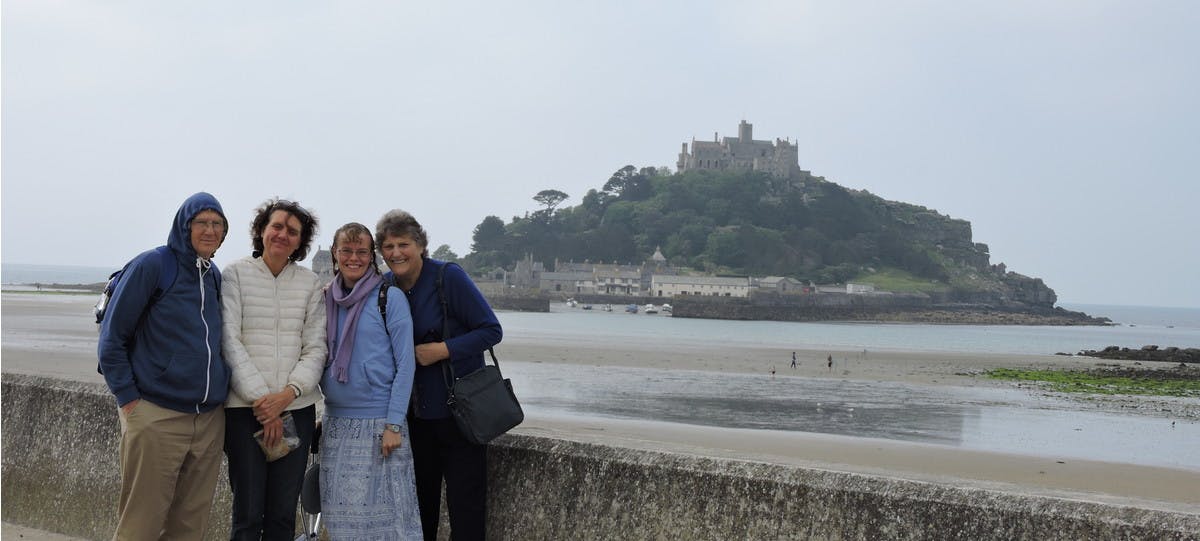 Taylor and Ali were very keen to share how much they value their TrustedHousesitters membership, and how much it has changed the way they travel.
"We actually calculated the other day that we've saved over $10,000 in accommodation whilst using TrustedHousesitters! My attitude is basically even if it's just a one-night house sit, you're already making your money back. But what really matters is the array of other incredible emotions you get. These are beyond measure. It's the relationship you get with the pets — it's an entirely different way to travel and feeling right at home across the world. You can explore someplace new so that when you leave you can say, 'yes I know this area' and you just can't put a value on that. I wouldn't want to travel any other way, it's so unique and precious."
We would love to thank both Taylor and Ali for being so generous with their time. It was a true pleasure meeting them and many more of our members during the TrustedTour. If you would like to hear about our upcoming meetups or suggest a location, get in touch. Or maybe you'd like to hear more stories from our Australian members? Watch the video.