Why the biggest blessings in this life are covered in fur
It was a perfectly sunny day. The beach was quiet. We had just cleaned up vomit out of the back of the car because one of the three dogs in our care got sick during the drive. On the way from the parking lot, we realized we had forgotten the poop bags in our rush to get out in the unusually nice autumn weather… just as one of the boys squatted on the sand. (Thank goodness for kind strangers with extras to spare). Next to the forgotten bags on the counter were the balls we were planning to throw to get the two younger pups to burn off some energy. So, they barked at us incessantly to remind us we still weren't throwing anything to them. It may have been the most ill-planned beautiful beach day ever.
But on that day, I watched the oldest of the three dogs – a quiet, calm 16-year-old girl – forget her age for an hour or so as she played in the waves and ran after her brothers. She jumped and smiled and spun in circles. This dog, the same one her owners said may not make it until they returned from their trip … she was living her best life on what was likely her last day at the beach, since she did cross the rainbow bridge about a month after our sit ended. I'll never forget how happy she was on that beach day and I'll always be thankful we were able to give her that gift.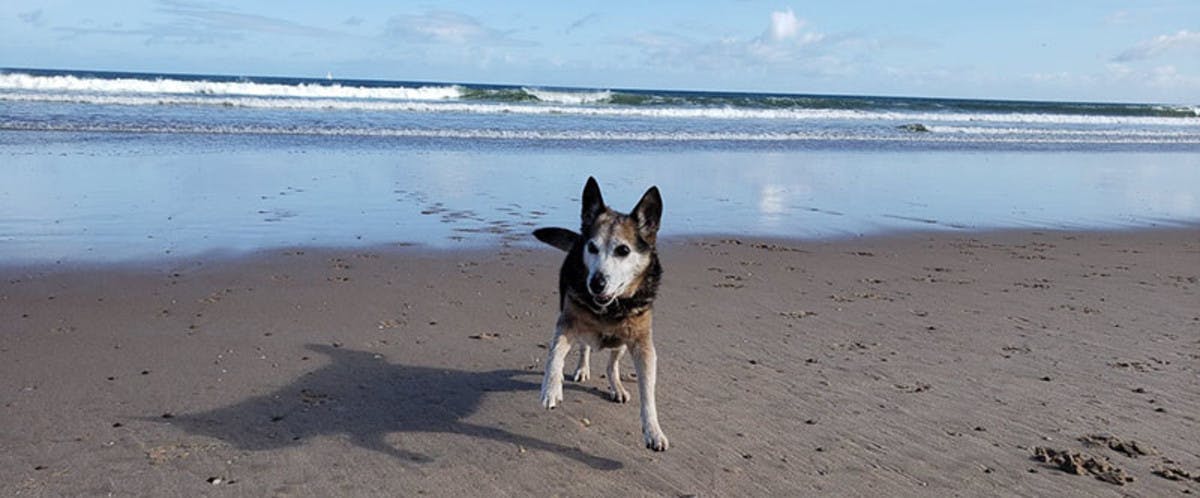 That's what has made us fall in love with this housesitting lifestyle – getting to see the joy in those adorable little faces and knowing we are doing a great service to them and their owners by making sure they enjoy the time spent in our care. They all have such limited time on this Earth, after all. And while there is definitely poop to be picked up, unexpected messes to clean, and plenty of other inconveniences; getting the honor of being their person for even a short time is something we've truly grown to cherish.
Our Housesitting Journey
However, when my husband and I decided to become full-time housesitters, the main draw was definitely the travel. What an amazing blessing it would be to get to explore new, far-away places without having to work 100 hours a week to fund our trips. Of course, as animal lovers, we were excited to have the company of a fluffy pal or two… or five. But who would have ever guessed that after a year of travel that took us from Hawaii to Europe, most of our favorite memories would be of special moments with other people's pets?
I must admit, we've explored some amazing places since joining TrustedHousesitters. From housesitting in epic places to dozens of amazing between-sit adventures. We have hundreds of cherished memories like hiking to a secret waterfall in Hawaii, eating authentic pizza in Italy, searching for fairies in the Isle of Skye, taking a day trip to Morocco, wandering through German Christmas markets, and enjoying the solitude of a weekday hike in rural Spain.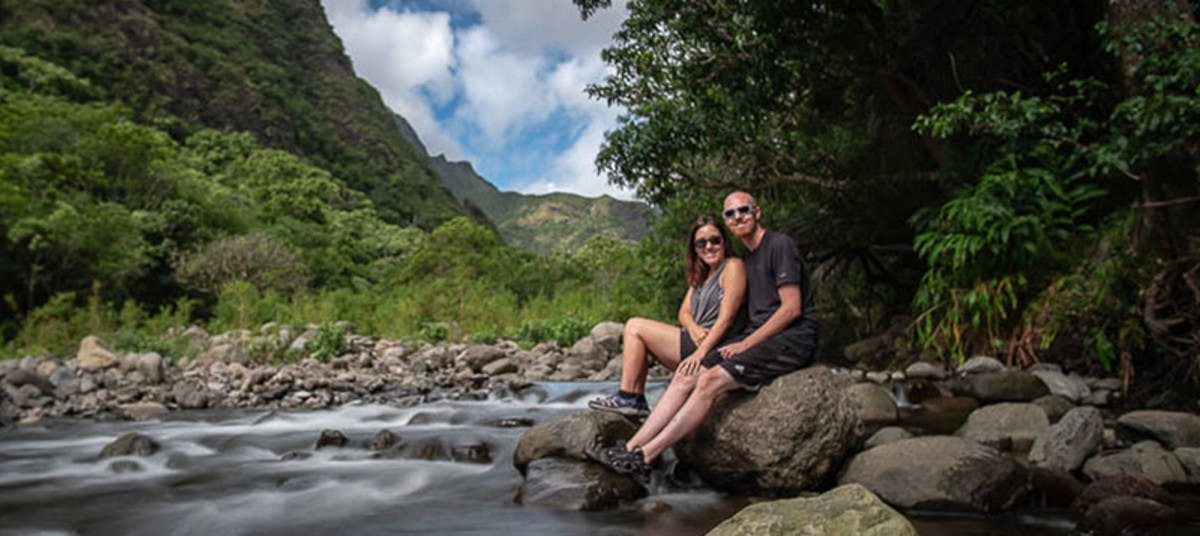 We would be lying if we said we weren't passionate about travel. There is so much to gain from experiencing other places and taking on the challenges that a journey like that brings – especially as a couple. But when I close my eyes and look back on the moments that really filled my heart and did something wonderful for my soul, I'm overwhelmed by precious fluffy faces.
There have been countless moments of laughing hysterically together at a pet's hilarious antics, sweet snuggle sessions during movie nights or lazy days, purr monsters lulling us to sleep at night as they curl up close by, pups pouncing on top of us to tell us it's morning, happy faces waiting for a ball or stick or treat, and SO MANY KISSES!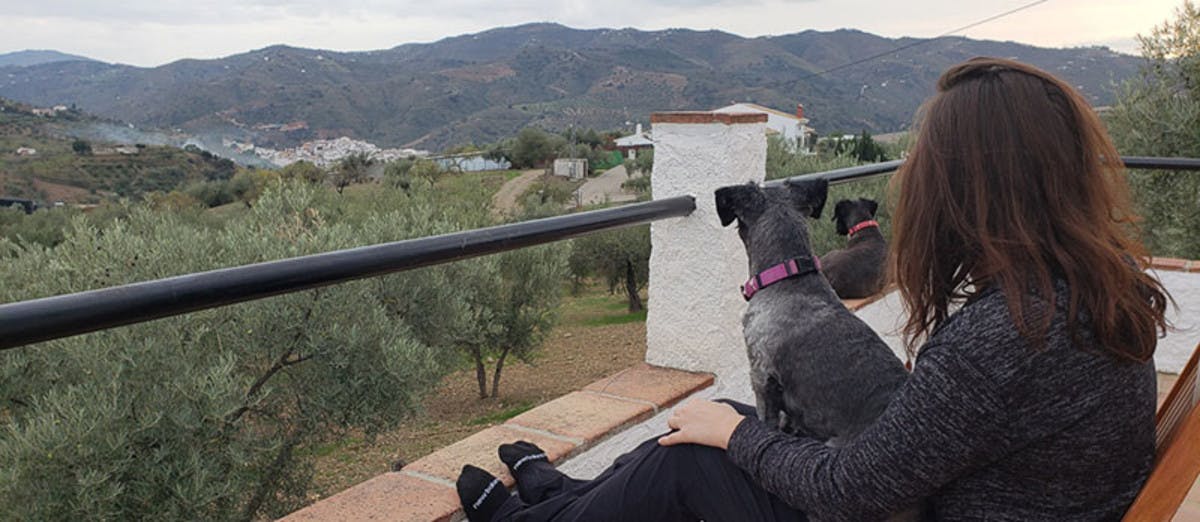 The Real Blessing
In a busy life with lots of ups and downs, they are the ones that remind us how important it is to give and receive love as often as possible, to just be silly sometimes, and to take plenty of naps. They've allowed us to bond as a couple in this amazing way as well – getting to see how dedicated each other is to the well-being of these furry friends, making up inside jokes from our experiences, and holding onto these special memories no one else could ever replicate.
As nomads who are constantly on the move, there is something so grounding and comforting about having a pet to care for and spend time with. It gives us a sense of home in the absence of a stationary place to call our own. It gives us something to look forward to after an exciting, but exhausting between-sit trip. And it allows us to give an amazing gift to other travelers – the gift of peace of mind as they go off on their own adventures. It is no wonder we end up becoming friends with most of the people we sit for. We couldn't imagine a lifestyle that is more aligned with our hearts.
Since April 2018, we've sat for 43 pets – including the fluffy fella purring in my lap as I type this. So many hilarious, loving, unforgettable little souls. We've loved them all – even the dogs who chewed our shoes and the cats who wanted to be fully left alone. Being a pet sitter has given us such an incredible opportunity to share a piece of our hearts with them.
While we're undeniably excited for where we may end up next, the pets are the biggest blessing on this journey. As the stamps in our passports fade with time, these furry friends are leaving a lasting paw-shaped imprint on our hearts.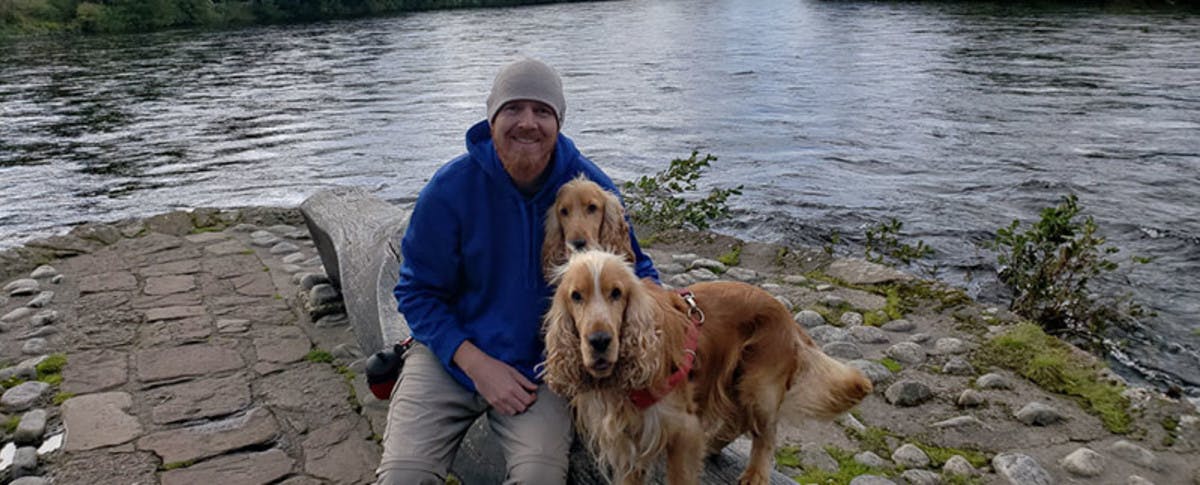 Brooke and her husband Buddy have been housesitting full-time since April 2018. They lived and traveled in a motorhome the year prior, but were looking for a change that better fit their passions. TrustedHousesitters provided the perfect fit for the lifestyle they craved – a mix of far-off budget travel, time with animals, helping others, and a comfortable environment to work online. With no intentions of stopping, they are excited to see where their next sit takes them. You can follow along on their adventures at TrailingAway.com.
Have a story you'd like to share?
Email us