The orders were in. I had just been given my next assignment. My editor had just read how a dog sitting couple had stayed in a beachfront villa in Thailand for a month. Breakfast on the beach, amazing sunsets and all free of charge because the villa came with a Great Dane dog they had to dog sit. My editor wanted to know more, truth be told, so did I.

I'm not going to go into the details about how you find these sort of house sitting opportunities as that is a process in itself. What I will say is I used TrustedHousesitters, a service that promises to connect home and pet owners with a pet sitter. I recommend you read their help guides on what to look out for prior to considering taking on a pet sitting opportunity in an exotic location. 
The opportunity to dog sit in amazing homes
First, let me set the scene. This was my first professional house sitting job. I say professional, which is not strictly true because I never received a penny. However, what I did receive was benefits and memories in kind, something that money can't buy. Whilst not paid, I did take to my pet sitter role with a sense of responsibility and accountability. Heck, I had 3 fluffy mouths to feed so in that sense I was a true professional.
I had the pleasure of a beautiful 3 storey, 5 bedroom Victorian home with original features and great decor in the beautiful town of Reigate, Surrey (UK). It was complimented with gadgets galore and a fully stocked fridge. Hard work, right...
The house was within walking distance to town and was surrounded by beautiful parks and woodland walks. It also came with a Golden Retriever named Parker and two cats named Basil and Ben, who all made me feel very welcome.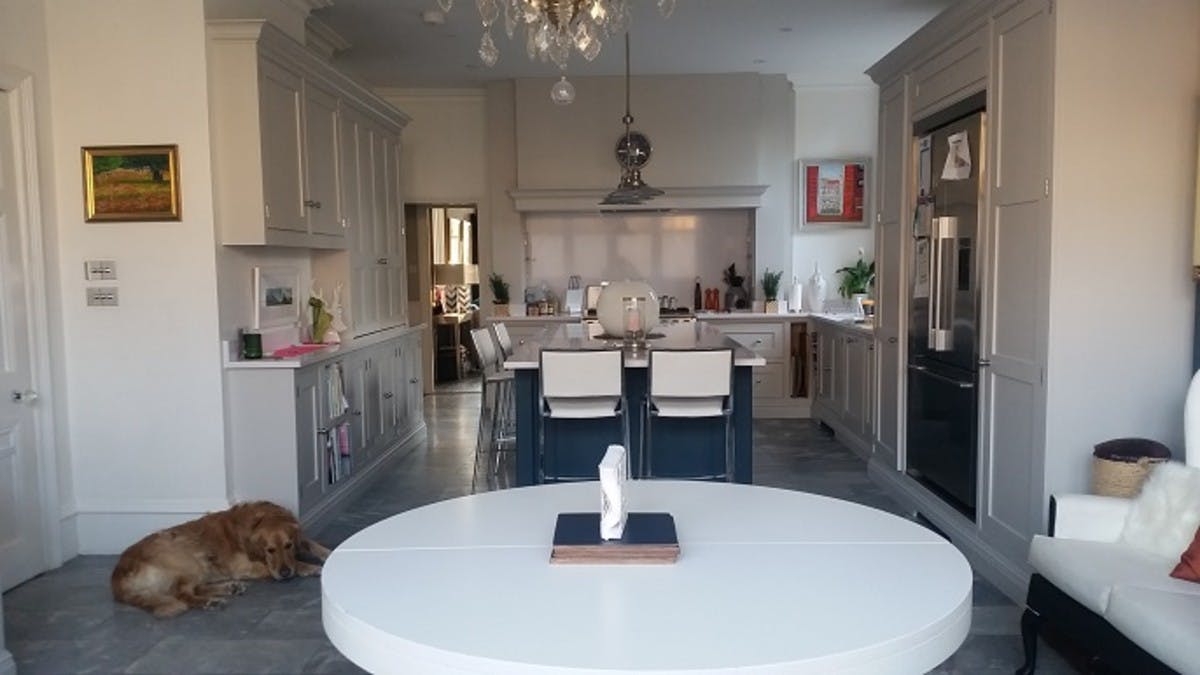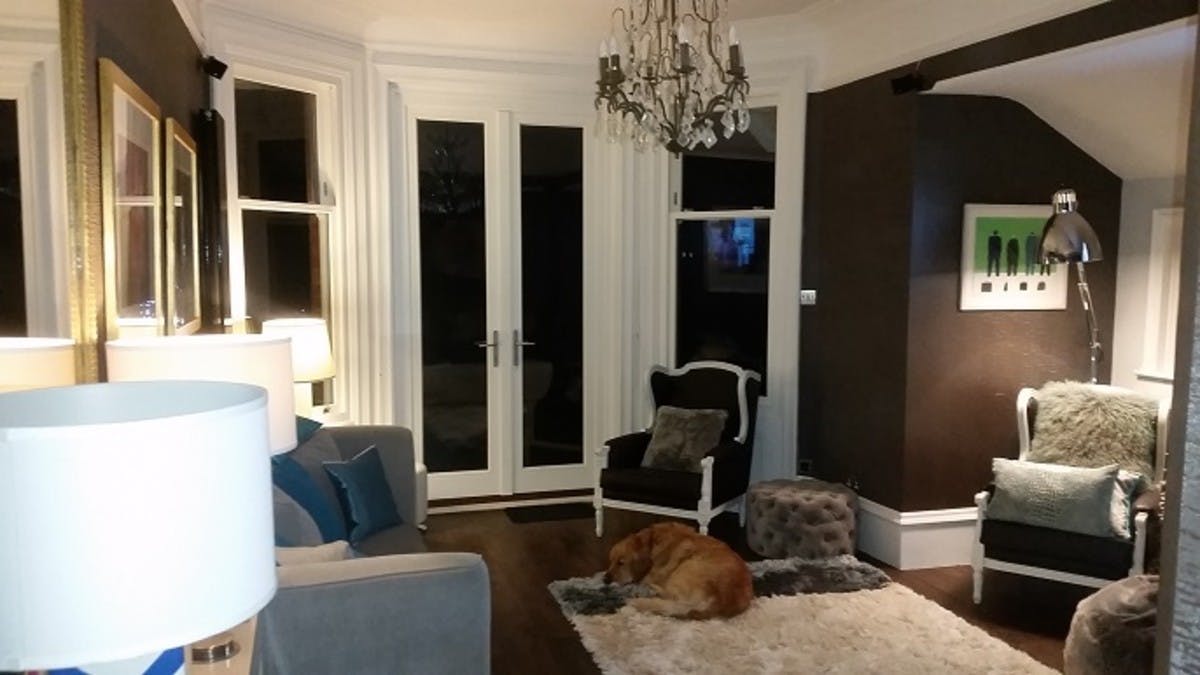 On the day of arrival, I was greeted by Parker with Ben and Basil nowhere to be seen. No big deal regarding the cats, they pretty much did their own thing the whole time anyway, except when they wanted feeding of course.
One thing that soon become apparent and something I was not expecting at all was this sudden sense of adventure. I felt like I was on holiday. That sense of excitement of a week away staying in a lush holiday home, yes… I settled in and in no time began to enjoy what the experience had to offer.
House sit, look after some animals, job done. Little did I know it would be a great 8 days with my new best friend, Parker the Golden Retriever.
So what does a house and pet sitter do?
For us bachelors, whatever we wanted.
The morning ritual was regular, breakfast for all then Parker and I would review the morning papers to catch up on global news and the markets. Here I was thinking Parker was a simple well kept house dog. Seems he dabbles quite a bit in the markets, with a broad stock portfolio from the FTSE 100 to riskier ventures down in the AIM. He offered all sorts of advice on options and how he is killing it with some very healthy returns. Little over my head but I know who to talk to when I need some stock advice.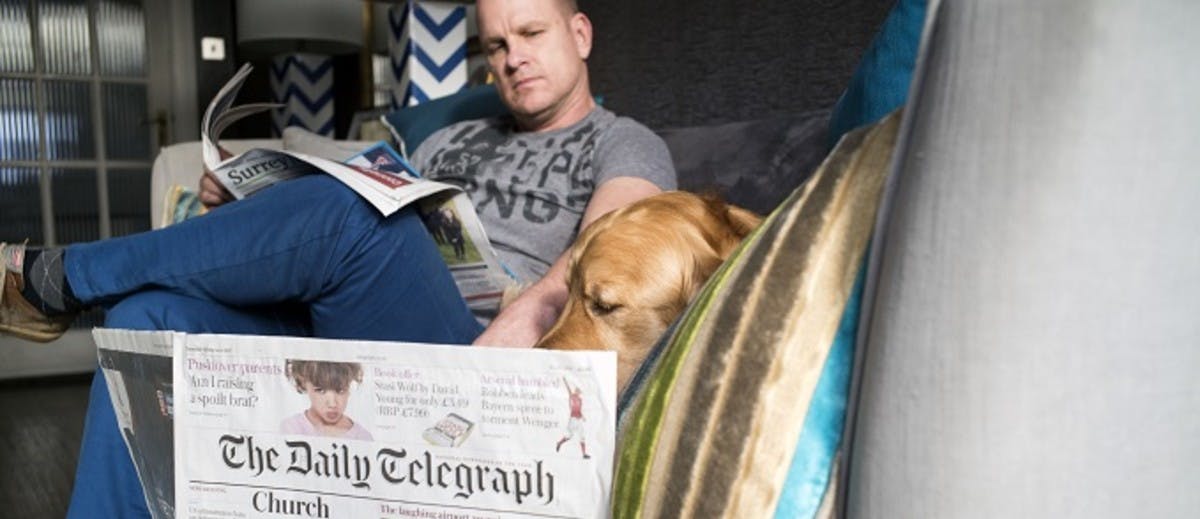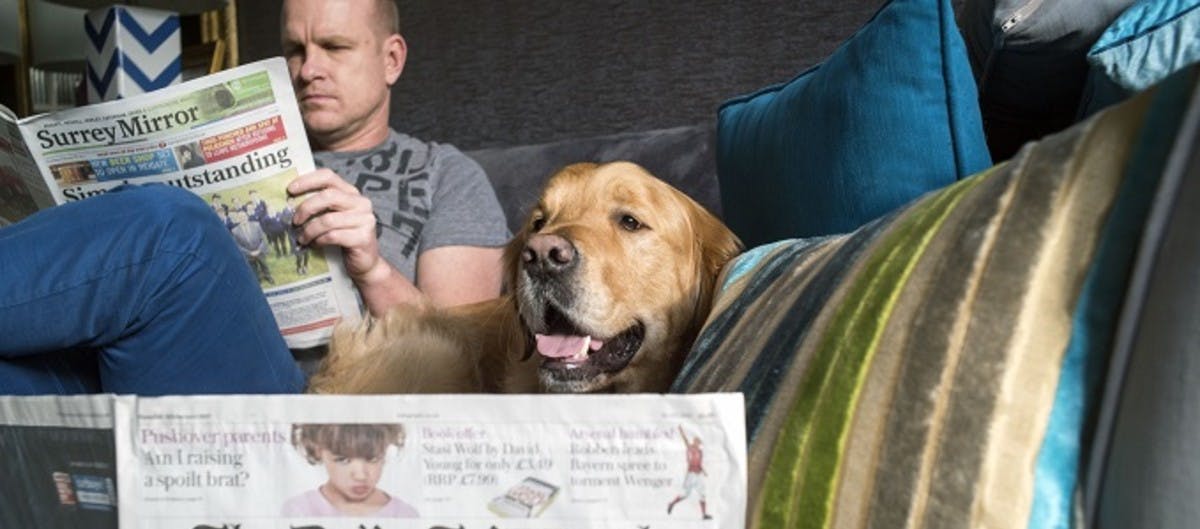 So dog walking time it was. Reigate is a great place for walking a dog. Access to the countryside and woodland trails is only ever a short walk and even shorter drive away. The amount of local dog walkers we ran into was crazy. Turns out Parker is quite well known around town. He introduced me to all his friends were so lovely and so full of life. Their owners were equally as pleasant.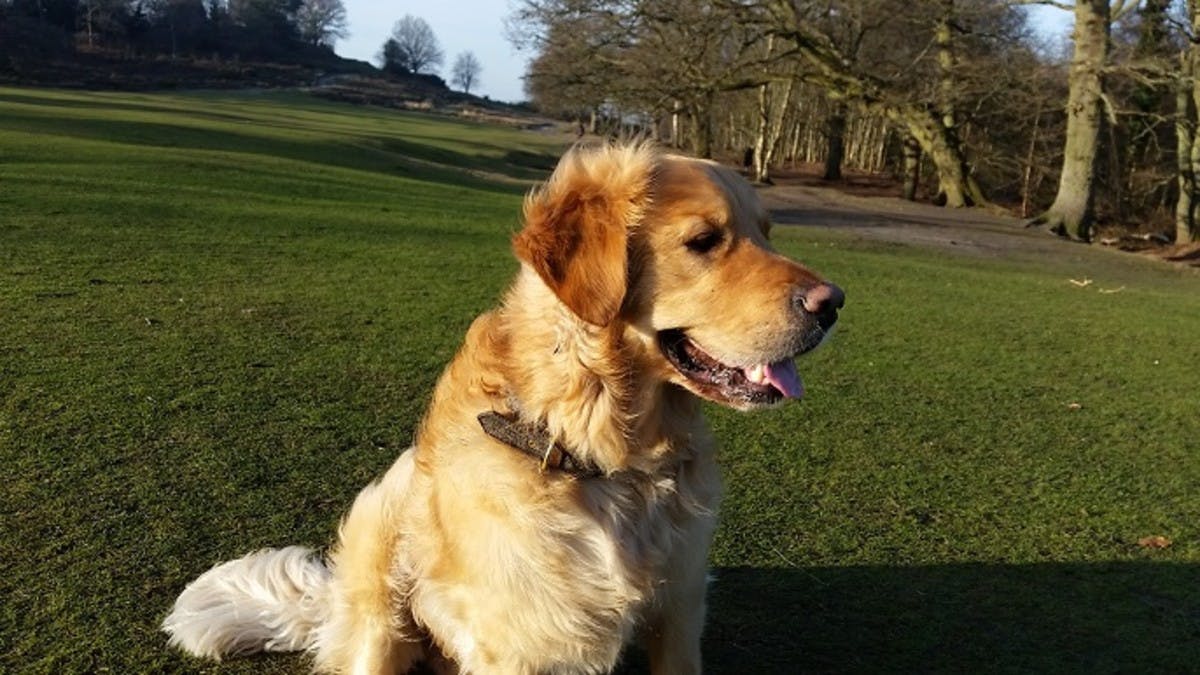 This time of the year is particularly pleasing as with the changing of the seasons comes days that are full of sunshine and crisp cool air. Daily dog walks were a way to clear the mind and get a serious dose of Mother Nature.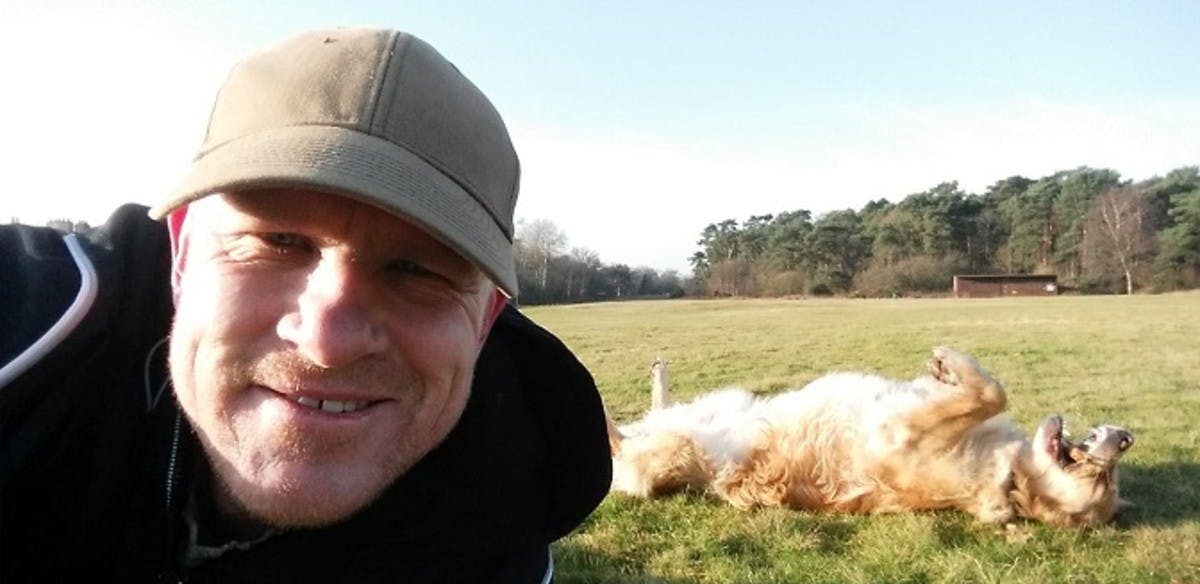 One man wolf pack games
Boys love games and games it was in the back garden. We played a little one on one basketball.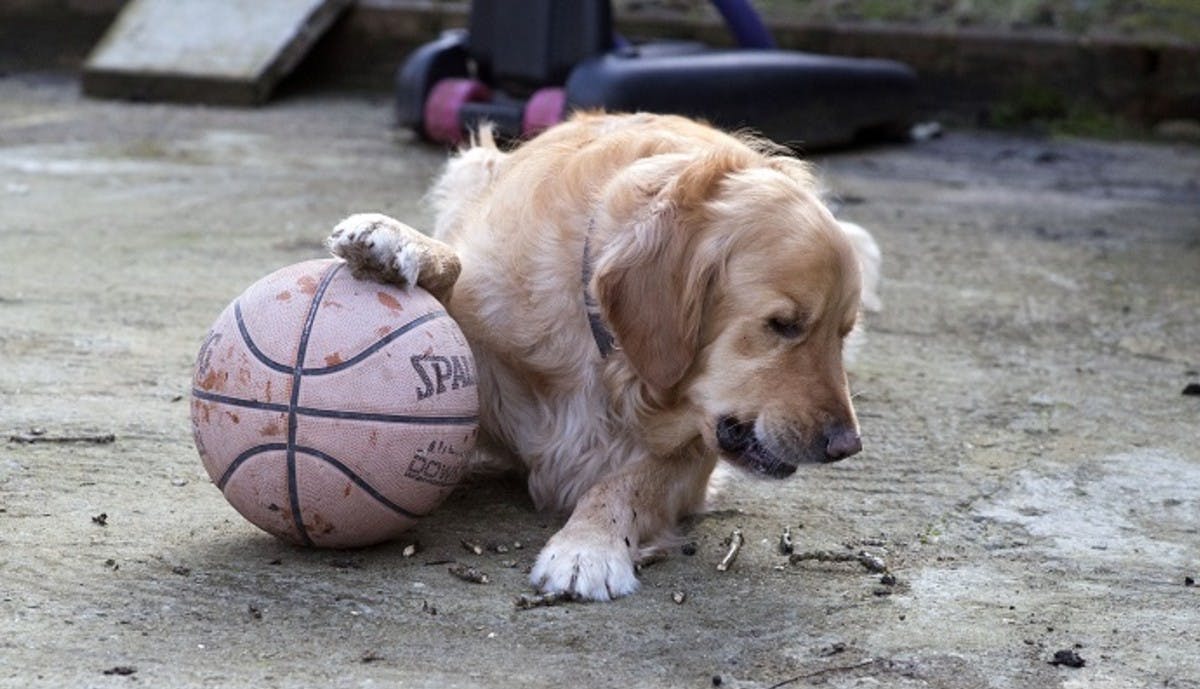 It's all gone to the dogs
Now lets be clear, Parker is a kept dog and as such does not have much to do. I on the other hand am self employed and whilst I have the freedom to dictate my own hours, I still have to work. So whilst it may have seemed like all fun and games, I was working as well.
This was something I am very disciplined at.
However one day the weather outside was awful, we missed our morning walk and come 4pm I think we were both getting a little stir crazy. Not only that, Parker was constantly distracting (disturbing) me on purpose. He thinks I didn't notice, yeah right. There was only one solution.
Poker Time…
This was serious stuff, as much as I admired Parker I was not going to let him beat me. I should have known better as it seems that everything he touches or does, he does well. Part of the man love really...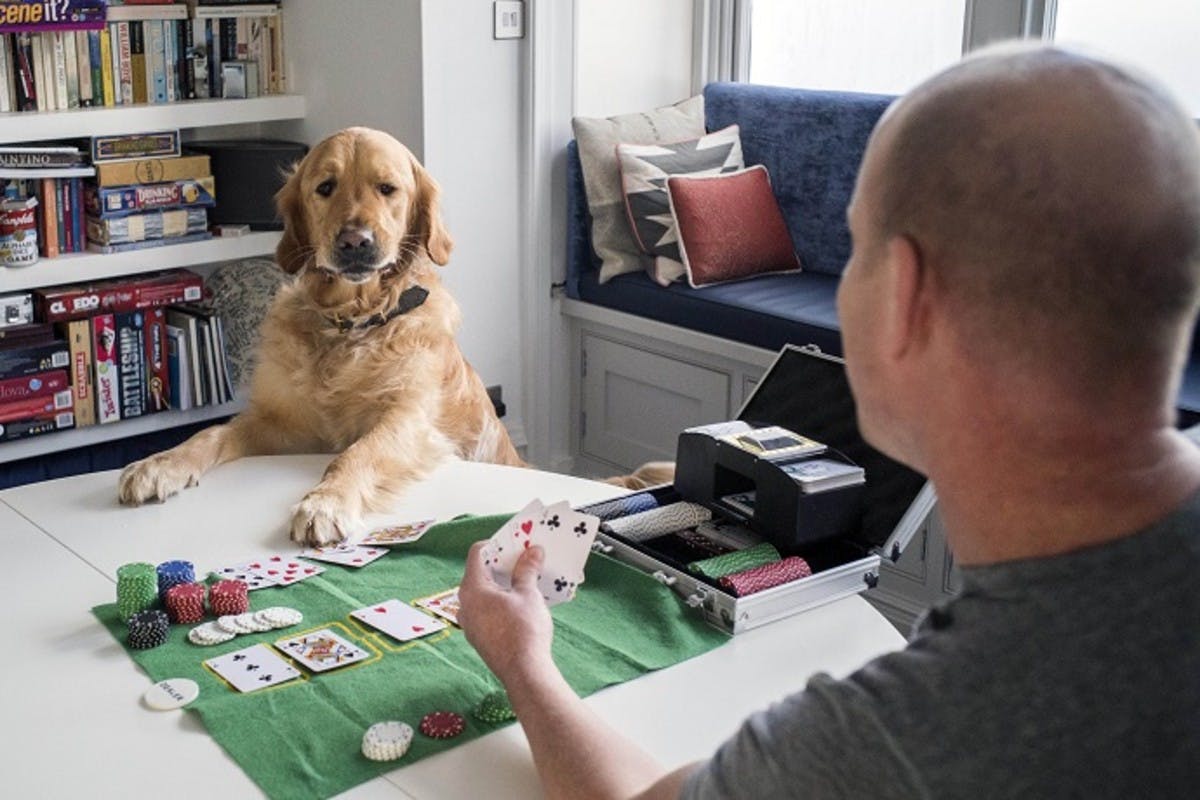 Should have known, Parker was a card shark… dealing and sitting like a pro. Fours hours later and he had cleaned me out. I quit before I ran out of chips. Parker definitely did me on my poker face...
He suggested that I offer up other collateral but I kindly declined, at which point he openly mocked me. I can say it was at that point that I knew our friendship was for life. That's was mates do, you enjoy the presence of their company, they mock you, laugh at you and with you. You love them to bits and they drive you mad. Solid foundations for any long term friendship…
Another classic boys moment was after we had been sitting around and having a few beers. Alcohol and cameras, many a career has been lost at the hand of these two instruments. Handle with care I would say…
In our case it was just a moment of trying to pull silly facials in 'slo-mo'. Trust me, when you're in the moment, it is hilarious.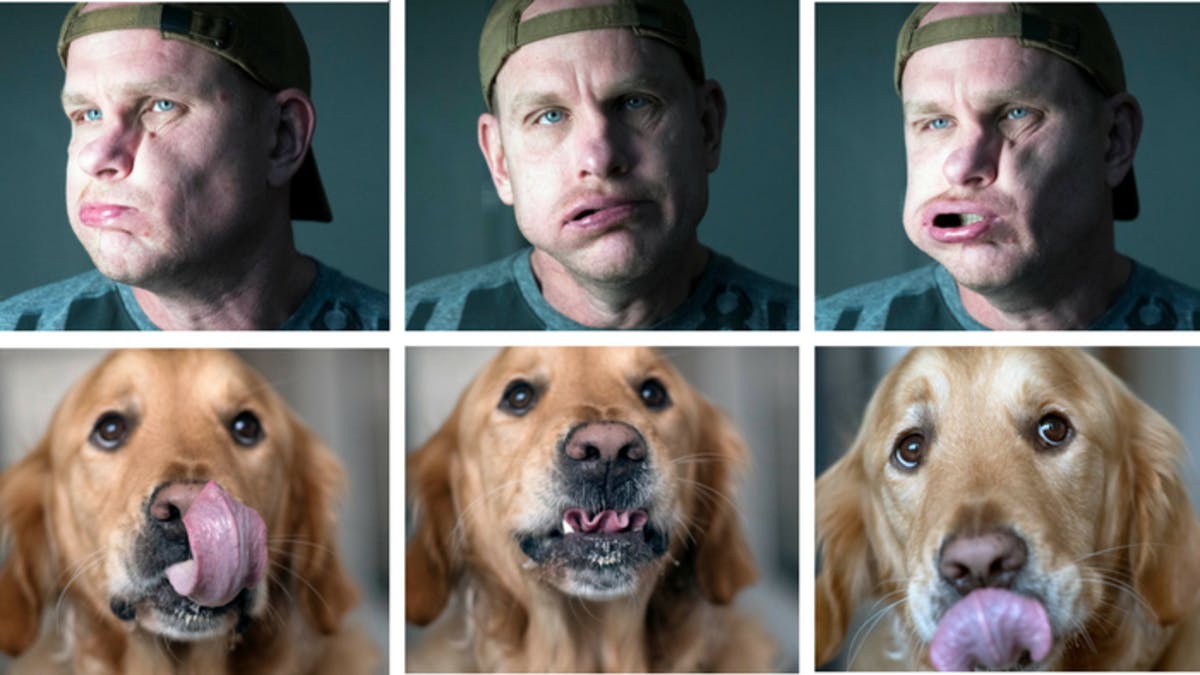 Keeping it real
I sit here now reflecting on what was a great dog sitting experience.
It's funny, you go into life experiences with an expectation of how things will play out. I originally warmed to the prospect of dog sitting in exotic locations as being the main focus of the experience, what I didn't count of was the bond that you build with these lovely creatures as well. They welcome you into their homes and ask nothing of you but yet give so much back in return.
Parker and I have since moved on but what I had in those 8 days will definitely be the first of many more memorable dog sitting experiences. And like so many other first time experiences in life, this first one will always evoke the strongest of memories.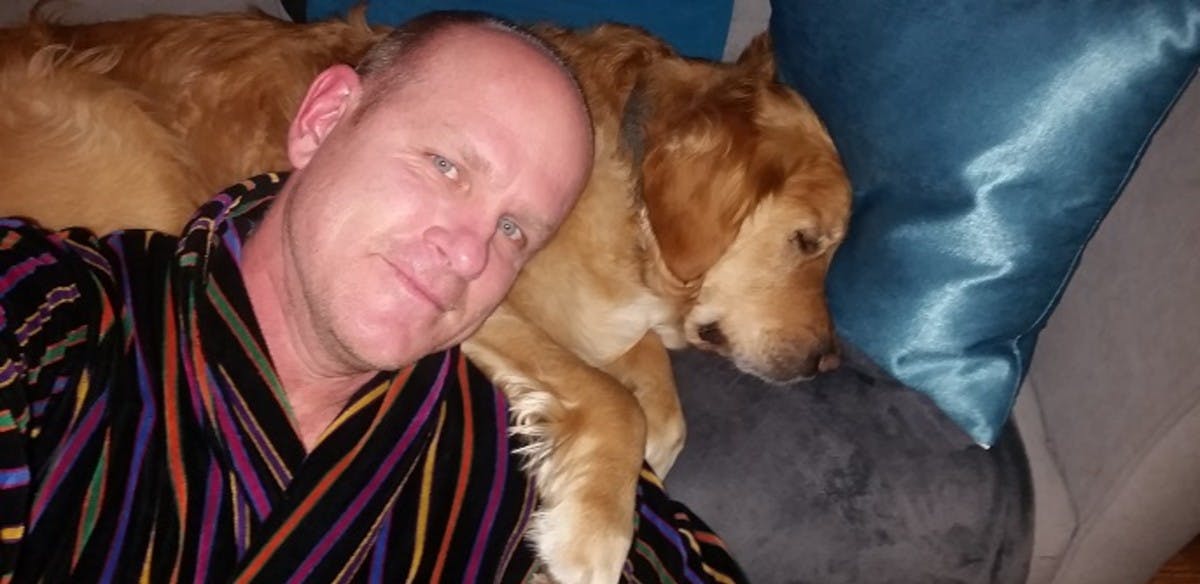 As for any wanderlust pet lovers out there, just do it. Get involved with dog sitting.
As for any pet parent and home owner thinking of going on holidays. If you're okay with welcoming someone into your home, pet sitting can be a positive experience for everyone involved.
Want to hear more from the doggy dream team? Check out their website for canine crazy read...
Have story you'd like to share with TrustedHousesitters?
Share with us