As I write this, I am sat on a veranda, looking out over the wilderness of the South African bush. There are no fences between us and the wild animals, and you can never be quite sure what will come strolling through camp. This beautiful, rustic bush camp has been home for the two of us (my husband, Lars and I) for the last month. We've had encounters with lions, leopards, giraffes, elephants, buffalo, and even spotted a rare and endangered pangolin. 
Little did we know, when coming across the TrustedHousesitters site a few years ago, that it would eventuate in us finding ourselves in this South African paradise — an extremely special place to be house sitting at any time, but the perfect place to be in the midst of a worldwide pandemic. 
Travel can be expensive, which is why many people put off their travel dreams until they are either retired or they enjoy a few weeks away a year, somewhere that has taken them the whole year to save for. Either that or they are a young backpacker setting off on an epic adventure staying in group hostels and doing it 'rough'. 
We, at neither the retiring age nor the backpacking age, decided one afternoon to fulfil our travel dreams by selling up everything we owned. Some said it was brave, others that we were crazy — but we were excited and felt neither brave nor crazy.
Our plan was to travel around Europe in a motorhome for a year and then to return to Australia to again find jobs and rent a home. A middle-aged gap year… of sorts.
Six months into our travel adventure, we were looking at ways to possibly extend our travels by volunteer work/stay programs when we happened upon the TrustedHousesitters website. 
We'd never heard of this service before and were amazed at how many worldwide opportunities there were to stay in someone's home for free, in return for looking after their pets. As animal lovers, this seemed to be a perfect arrangement. Free accommodation combined with plenty of time in the company of animals — we missed the licks, tail wags, purrs and snuggles that come with owning a pet. 
Suddenly, with this newfound knowledge, our one year of travel (limited to that timeframe due to funds) could possibly become much longer. 
And it did. Much longer.
Over three years later, with no end in sight, we are still on our travel adventures — and in Africa no less. We have had both long and short house sits and have stayed in parts of the world that we would never have been able to afford without using TrustedHousesitters. 
We spent nine months house sitting in the delightful Dordogne area of France minding a beautiful French chateau, along with its three resident cats, sheep and chickens. We traversed the UK, jumping from the Cotswolds to York to Scotland, and even when we returned to Australia to get married and see family for three months at the end of last year, we house sat the entire time. 
Using TrustedHousesitters has enabled us to not only live out our travel dreams but along the way we have met wonderful owners, and their pets, of course. Many of the owners we met, we have kept in contact with and have since become true friends. 
There is no better example of this than our current experience in South Africa. Due to the fact that we still had much of our travel fund left, due to the massive savings we made through house sitting, we decided to plan an overlanding Africa trip. 
We bought a 4x4 bush camper on arrival in South Africa in January this year, ready to start our next adventure. We had already planned our first six-week house sit for March, which would give us a nice break from camping and a chance to explore the Karoo area of the Western Cape.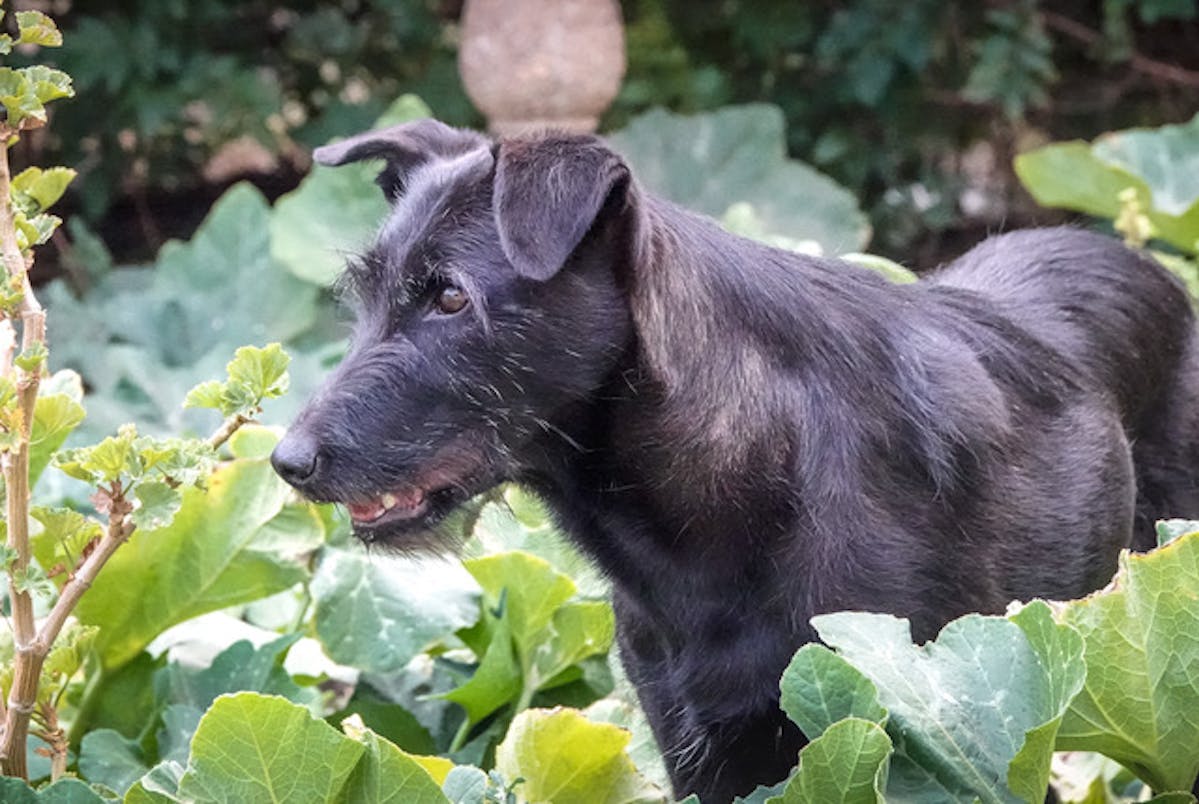 The application process is so easy and after writing an email to the owners, we heard back quickly — it helps that we have five-star ratings from previous owners that we've sat for. After camping in our bush camper for a couple of months across South Africa, we were looking forward to spending some time with Maggie and Murphy, the two dogs we were to pet sit for. 
A week or so into our six-week house sit, South Africa went into strict lockdown due to Covid-19. The owners, who were staying at their bush camp across the other side of South Africa, could not return and we couldn't leave. Those six weeks became five months!
Whilst many suffered hugely during the lockdown, we were fortunate to be riding out the storm in a remote town in the Central Karoo desert with two absolutely gorgeous pooches. Our favourite time was the evening when all four of us would snuggle up on the couch and watch TV — Murphy (a Jack Russell cross) particularly liked the wildlife documentaries. However, Murphy's favourite time, other than dinner time, of course, was when Lars did his exercise. Oh, how he loved to join in. On every push up Lars did, there would be Murphy doing his best to help by rolling underneath on each 'up' and licking Lars' face for extra support.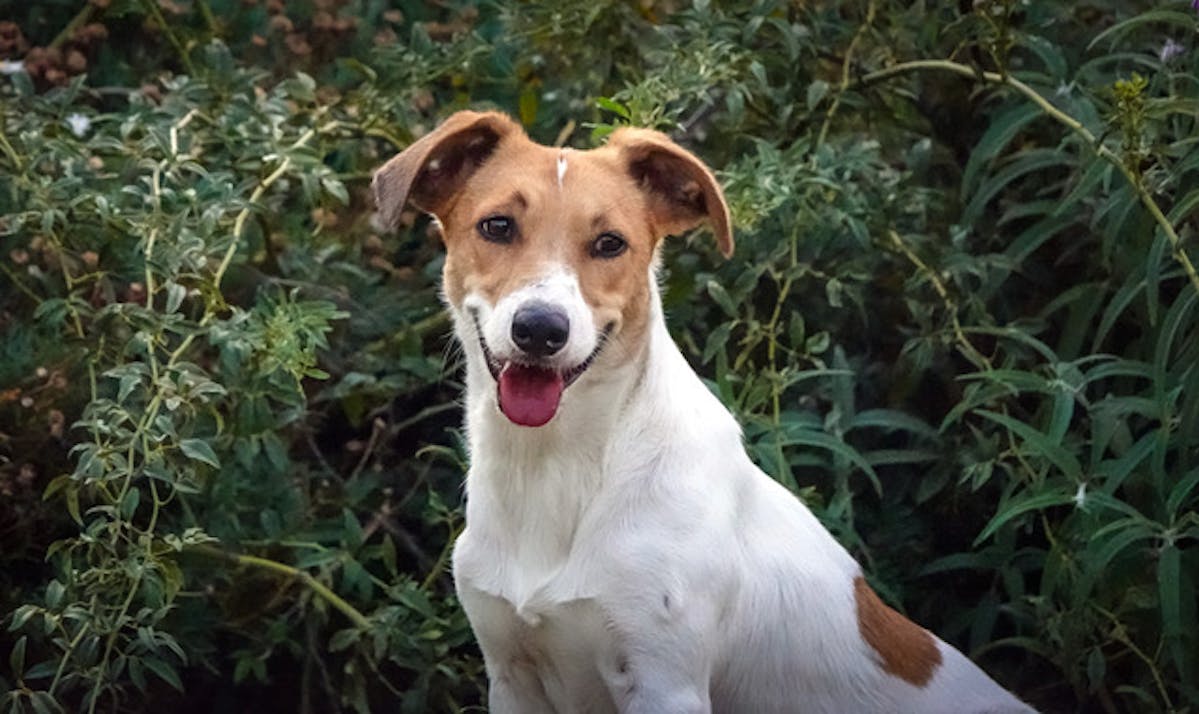 If we thought our house sitting situation was already ideal, then what happened next was just stupendous. The South African lockdown relaxed a little, allowing the family that we were house sitting for to return. They suggested we swap residences with them and for us to travel across the country on a change of residence permit to stay in their bush camp in the Greater Kruger area. We were unable to resume our camping travels because leisure travel was still forbidden. 
So, from being brought together through TrustedHousesitters and from the kindness and generosity of this family, we are in one of the most sought-after Edens of the world. A private bush camp — with our own real-life safari adventures every day.
Of course, we miss Maggie and Murphy, hard not to when you've bonded for five months, but we have plenty of other animals to keep us entertained — though they're not quite as friendly and funnily enough, they don't seem too keen on snuggling up on the couch...
In fact, the local hyenas disliked the veranda couch so much that we woke to pieces of it strewn all over the camp just the other morning. I'm guessing they didn't like the stripy cushion covers.
As for the snuggles and cuddles? I guess we'll have to wait for our next house sit — wherever that may be…

Shelley and Lars are founders of Lifejourney4two, a travel website with lots of useful travel information, travel photography and inspirational travel stories. Find out more by visiting their Facebook or Instagram.
Do you have a story you'd like to share with us? For a chance to be featured on our blog, email us at stories@trustedhousesitters.com, or click the button below.