Long-time rescue owners Lynn and Bruce began their pet sitting story back in 2017 after adopting their two Lhasa Apso rescue dogs, Milo and Gracie. Here's their story all about how joining the TrustedHousesitters community enabled them to have the best of both worlds - and how their special little rescue dogs helped them to reconnect with their family, as well as sitters from all over the world...
'Bruce and I both worked for Rotherham social services, but Bruce had to retire early due to a rare health matter which is why we started to rescue dogs. Our first rescue I found in the local free papers, I rang at 8:30 in the morning and I was told that in fact there were two dogs - we took them both. Later, Milo entered our lives at the age of four, and we then took in Gracie.'
'However, as we travel abroad quite a lot (our daughter lives in Calgary), we needed to feel confident that our beloved dogs, Milo and Gracie, were not stressed by having to live in a kennel with lots of strange smells and sounds while we were away. We tried using dog kennels but for many reasons, we looked for something which could allow the dogs to be cared for at home.
'So once we found out about TrustedHousesitters, we felt like our prayers had been answered as it meant that both our dogs could stay at home and continue to feel less stressed and looked after by people who have a genuine love of animals.' 
'We've now had 13 sitters in total, including Gaylene (a grandmother from New Zealand), Larry & Val from the USA, and David from Wales. Our trust remained consistent as all our sitters were vetted, creating reassurance not just in regards to our dogs but our home too. Plus, all our sitters kept in touch with us, and sent us pictures while we were away showing us how happy our dogs were!'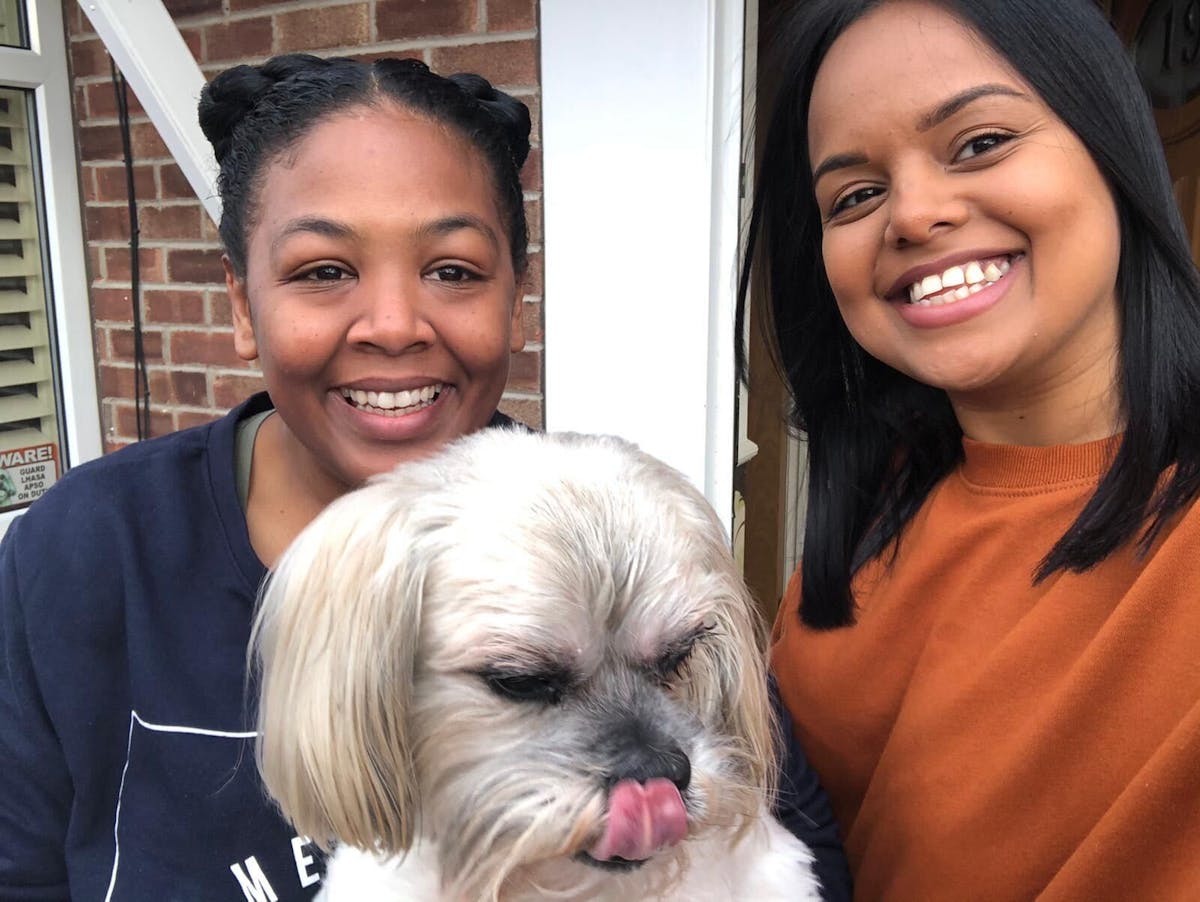 'We have enjoyed meeting some wonderful people from as far as New Zealand to Arizona and several European countries in between, and as a spin-off we made many new friends such as Nicole and Gisela from Perth, Australia (pictured above) who sat for us in February. They have become close friends since returning home.'
Unfortunately in early 2019, Lynn and Bruce's story took a turn for the worse after Gracie's health began to deteriorate...
'Our vet said she was much older than her rescue details led us to believe, and unfortunately, we had to say our goodbyes to Gracie 18 months ago. She went to sleep in my arms at home.'
This left the trio that was Lynn, Bruce, and of course, little Milo, who still enjoyed snuggling up on the sofa with his owners and continued to welcome a handful of sitters over the coming months, more than happy to do the same. 
'Milo quite enjoyed being the only dog at home. He was enjoyed by all our sitters as was Gracie when she was with us. Milo was the most content when he settled with us into our evening TV time, and always had to be touching some part of Bruce or me as he fell asleep.'
'A real Fred Basset of a dog'
'If you could put a character name to Milo I would say he was a real "Fred Basset" of a dog: cool, calm and full of the unspoken signs of a dog that you know loves you unconditionally.
'Now at the age of 14, he's a friendly old guy who doesn't go too far but loves a slow stroll around the neighbourhood, and enjoying a couple of hours in the garden after his walk and breakfast.'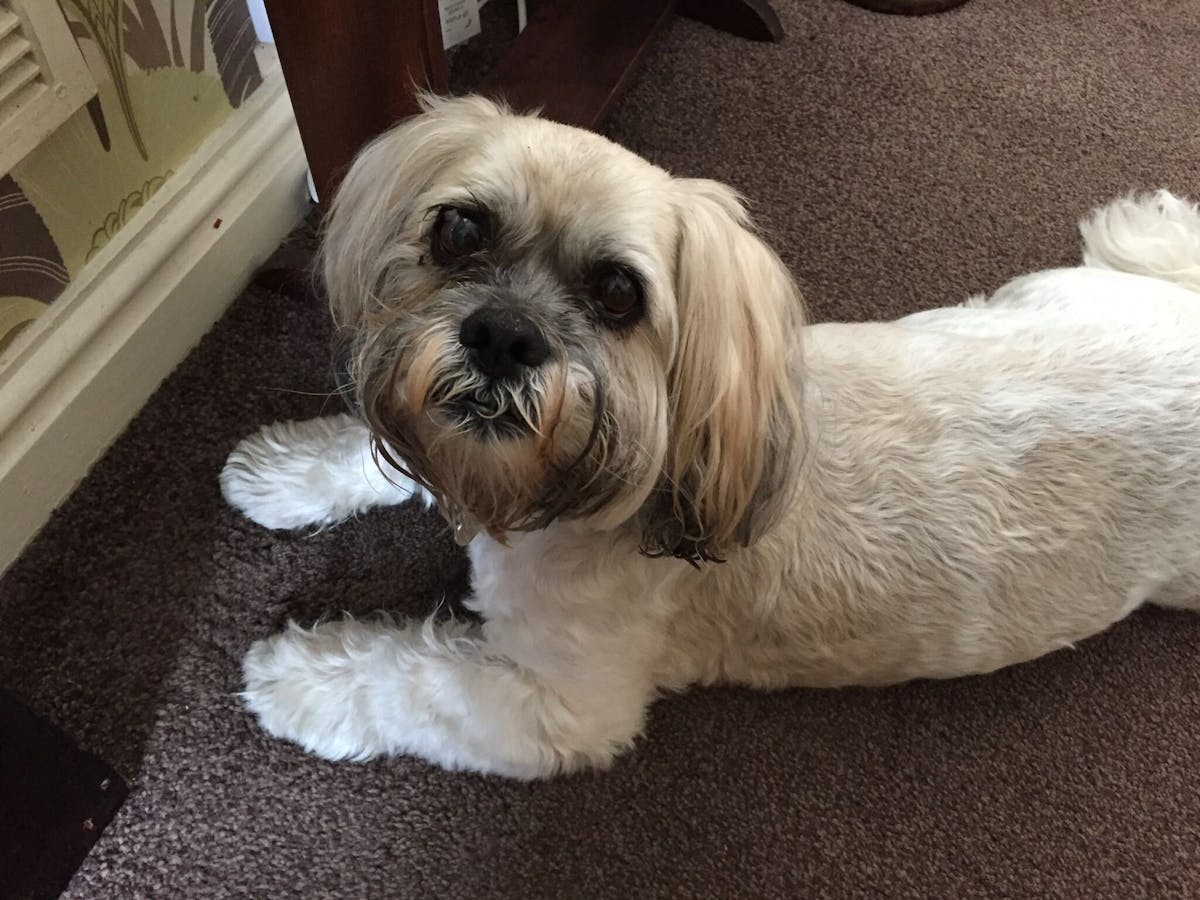 Unfortunately, an all too familiar turn of events greeted Lynn and Bruce in May of this year when Milo, at that point blind and arthritic, began to quickly deteriorate in health. Deciding to put any future plans on hold, Lynn and Bruce spent some valued time with Milo - in what would sadly be his final few months...
'He joined Gracie in June, along with our other three rescue dogs, Kelly, Rowley and Molly. They're all running free now, and we have loved and enjoyed them all.'
'Our story began with TrustedHousesitters and we have never looked back. We have made so many friends from around the world and of course, our dogs have been at home not stressed and our home cared for and kept safe. Being a part of the TrustedHousesitters community allowed us to have the best of all worlds - being able to see our family many miles away and still enjoy global travel, whilst feeling confident that our beloved dogs were at home, feeling safe and happy in their usual routines. We are forever grateful knowing you can travel with real peace of mind, with the knowledge you have a happy pet at home.'

As Lynn and Bruce found out, joining the TrustedHousesitters community helped them to travel and reconnect with their family while keeping their pets happy at home and in the hands of a fellow pet lover. We loved hearing all about their story, and how Milo and Gracie were able to touch so many people's hearts through pet sitting. Do you have a story you'd like to share? Let us know…