This month, we're celebrating TrustedHousesitters' 10-year anniversary. That's ten whole years (or 60, in dog years!) of keeping pets happy at home and connecting pet lovers from all across the globe.
While our celebrations this year might be a little different to how we'd planned, we've been taking a walk down memory lane and looking back on ten whole years of TrustedHousesitters, and raising a bowl to the pets — and people — that made it happen!
Meet the Class of 2013…

Meet Zoe, Ben, Beany and Lulu, the paw-esome foursome from New Orleans representing TrustedHousesitters' Class of 2013
Their owner, Melanie joined TrustedHousesitters back in 2013 and since then has welcome sitters from both near and far...
"Ben and Zoe were just the best dogs! So sweet and loving, too! We utterly enjoyed taking them for morning and evening walks in the beautiful park right out of their back door.
Along with Lulu and Beany, they were an absolute pleasure to look after. They are all big 'cuddlers' and the cats came out for their evening snuggles, too." — Slava, USA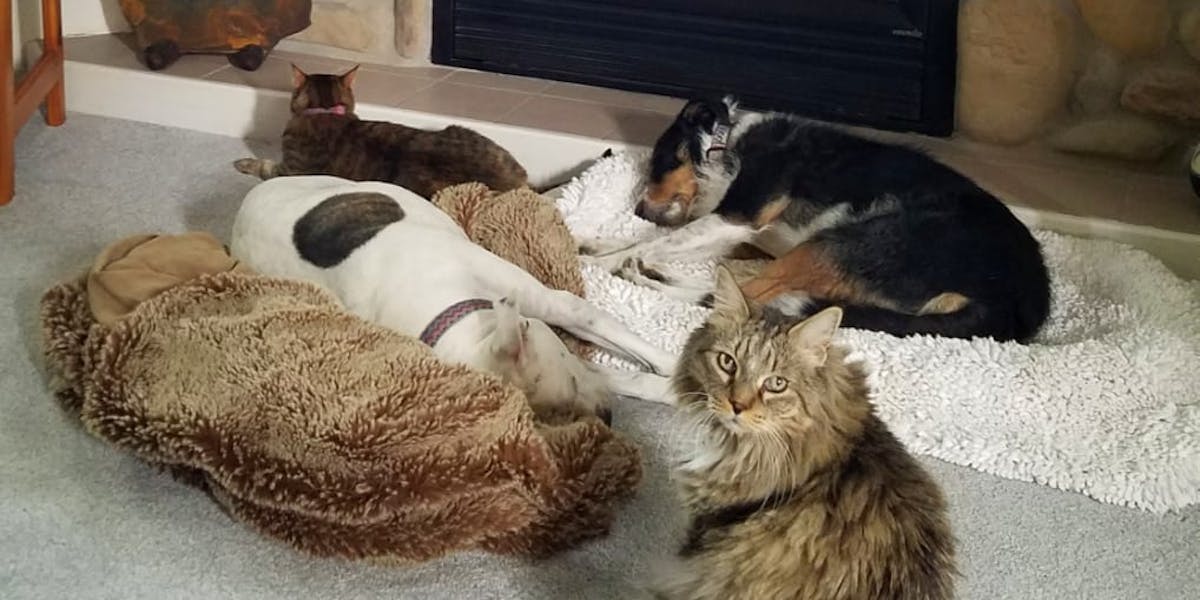 This furry family have now extended their 'Southern hospitality' to over 60 sitters and counting, with sitters coming from all over the world including the USA, Canada, Costa Rica and Australia. Which gives their owner, Melanie, true peace of mind, whenever she goes away…
"There is no comparison between travel before and after we discovered TrustedHousesitters. As home and pet owners, it gives us complete peace of mind that while we're away enjoying ourselves, our fur family is continuing to enjoy their usual unstressed life, and that our home is being cared for.
As pet sitters, it is the most authentic form of travel, living in a real home and community with four-legged love around us. And the happy by-product of both is the amazing and interesting friends we make. We would never go back to regular travel!" — Melanie

Explore more stories from 10 Years of TrustedHousesitters...
Read more
Are you in TrustedHousesitters' Class of 2013? If you joined us that year, or cared and loved for a special pet in 2013, we'd love to hear from you. Get in touch, and you and your pets could feature in our virtual yearbook!