This month, we're celebrating TrustedHousesitters' 10-year anniversary. That's ten whole years (or 60, in dog years!) of keeping pets happy at home and connecting pet lovers from all across the globe.
While our celebrations this year might be a little different to how we'd planned, we've been taking a walk down memory lane and looking back on ten whole years of TrustedHousesitters, and raising a bowl to the pets — and people — that made it happen!
Meet the Class of 2015…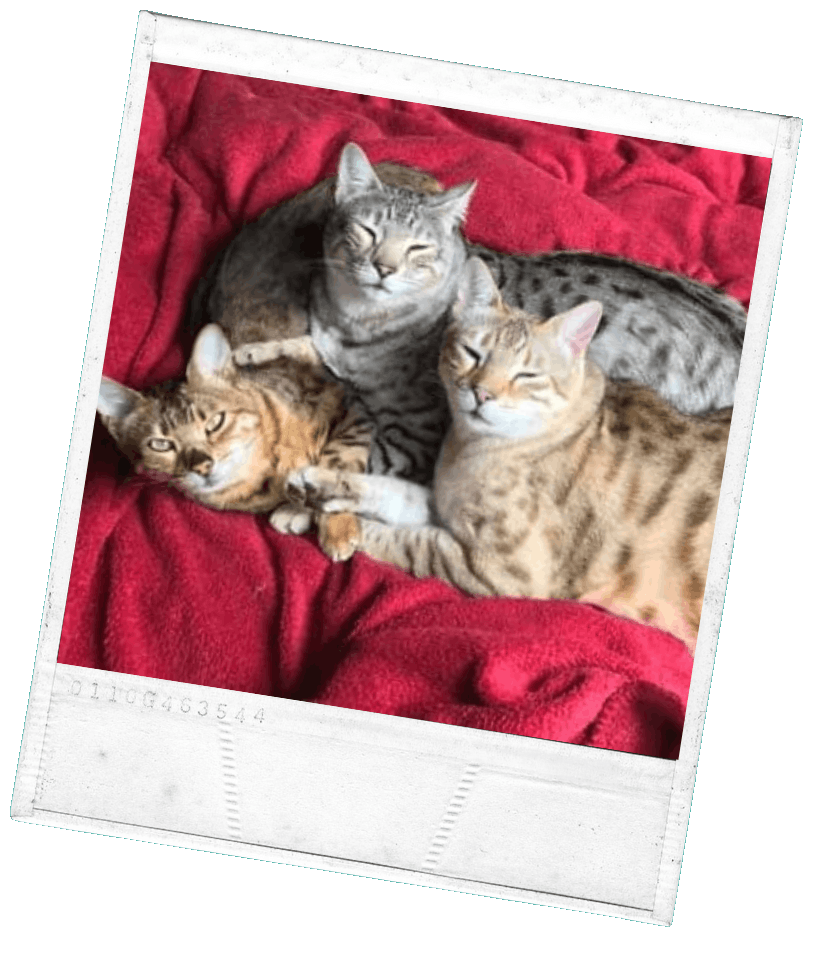 "We love having sitters come to play, but we must warn you — we've been known to be very curious little rascals, so watch out for loose phone chargers, pens, keychains, and of course, your dinner...
As far as we're concerned, anything that's shiny, moves, or looks tasty, is fair game…"
Meet Nico, Yoshi, and Ebba, the three mischievous Bengals from Brighton representing TrustedHousesitters' Class of 2015
Joining 27,528 other pet members that year, owners, Sandra and Linc signed up in 2015 and since then have had 48 sitters come to care for their lovable little family...
"I laughed so hard at their antics during my stay that my face hurt. But they always wanted a cuddle and more than once my feet went numb from the weight of all three piled on top of me..." — Morgan, UK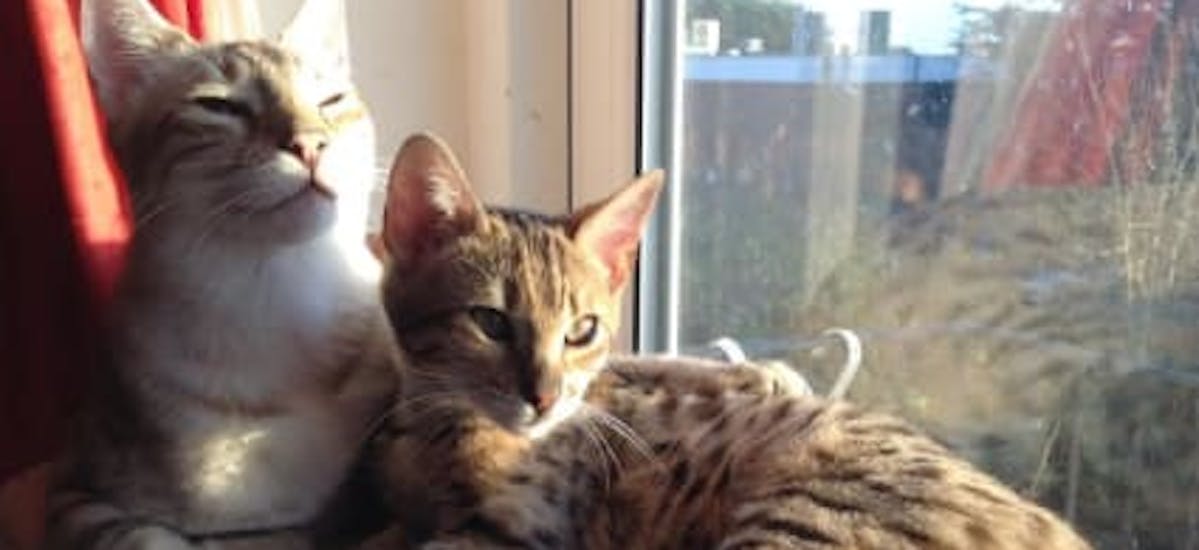 As their owner, Sandra will tell you, each member of this furry family has a very distinct — and very playful — personality.
"Ebba is super smart and extremely playful. But she will totally amaze you by her jumping and climbing abilities, and of course her knack of getting into unusual places! She is happy to be picked up, but can be very wriggly (our standing joke is that she is always busy). If you are very lucky she might even sit on your lap...
Nico and Yoshi are brothers; Nico is the muscle and Yoshi is the brains! Nico will often tap you with his paw when he wants attention, this means he wants a scratch on his head, chin or a stroke. Yoshi loves having his tummy rubbed (and he never bites or grabs you with his nails, like some cats do). They are super smart and much more dog-like in their behaviour than most moggies. They definitely demand more attention than normal moggies!" — Sandra

Explore more stories from 10 Years of TrustedHousesitters...
Read more
Are you in TrustedHousesitters' Class of 2015? If you joined us that year, or cared and loved for a special pet in 2015, we'd love to hear from you. Get in touch, and you and your pets could feature in our virtual yearbook!