This month, we're celebrating TrustedHousesitters' 10-year anniversary. That's ten whole years (or 60, in dog years!) of keeping pets happy at home and connecting pet lovers from all across the globe.
While our celebrations this year might be a little different to how we'd planned, we've been taking a walk down memory lane and looking back on ten whole years of TrustedHousesitters, and raising a bowl to the pets — and people — that made it happen!
Meet the Class of 2016…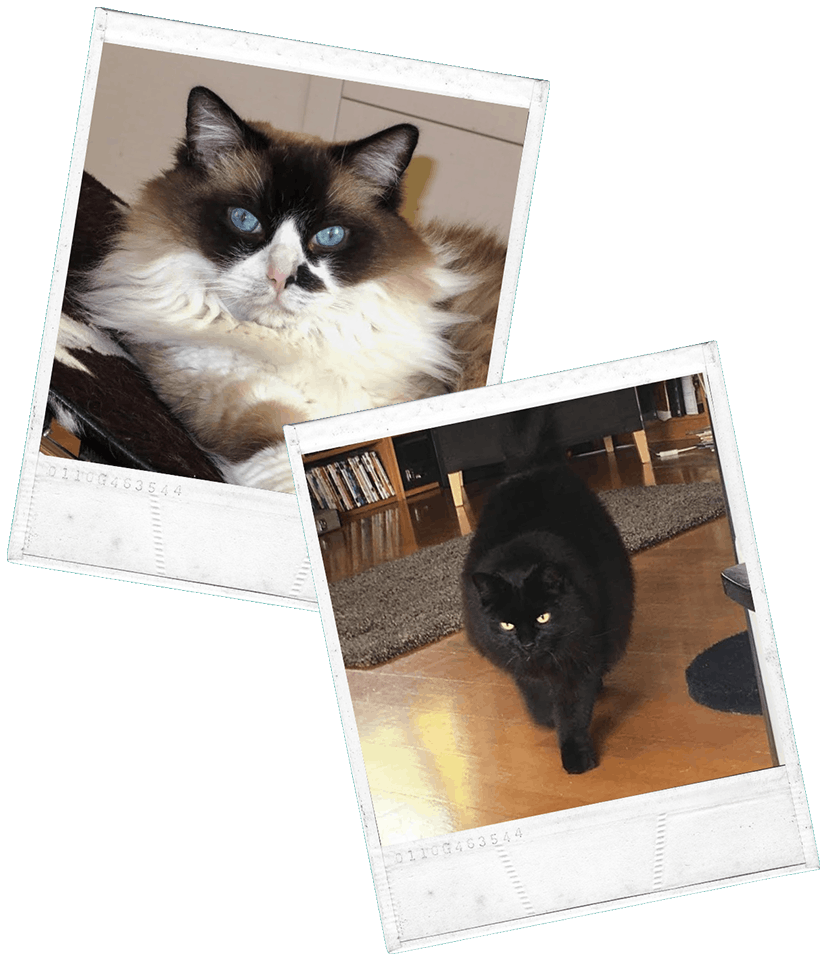 "We were so glad when Tom and Cindy came to house sit for us; they even flew all the way from California to get here.
They let us sleep in their room (well, actually our room, but we let them share it with us) and we got to go out into the cat garden, just like if our humans were home."
Meet Choco and Fluffy, the purrfect pair from Oslo representing TrustedHousesitters' Class of 2016
That year, we helped just over 59,000 pet members to stay happy and in the comfort of their own homes whenever their owners were away.
Choco and Fluffy's owners, Craig and Norin, joined TrustedHousesitters back in 2016 and were soon on the lookout for their first sitter to come and care for 11-year-old Choco, and 6-year-old Fluffy.  
"We rescued Fluffy's mum when she was pregnant, and found homes for her and her five kittens, except the one we kept… Our cats mean everything to us — they have their own routines, are characters (of course), and like to be cuddled and played with." — Craig and Norin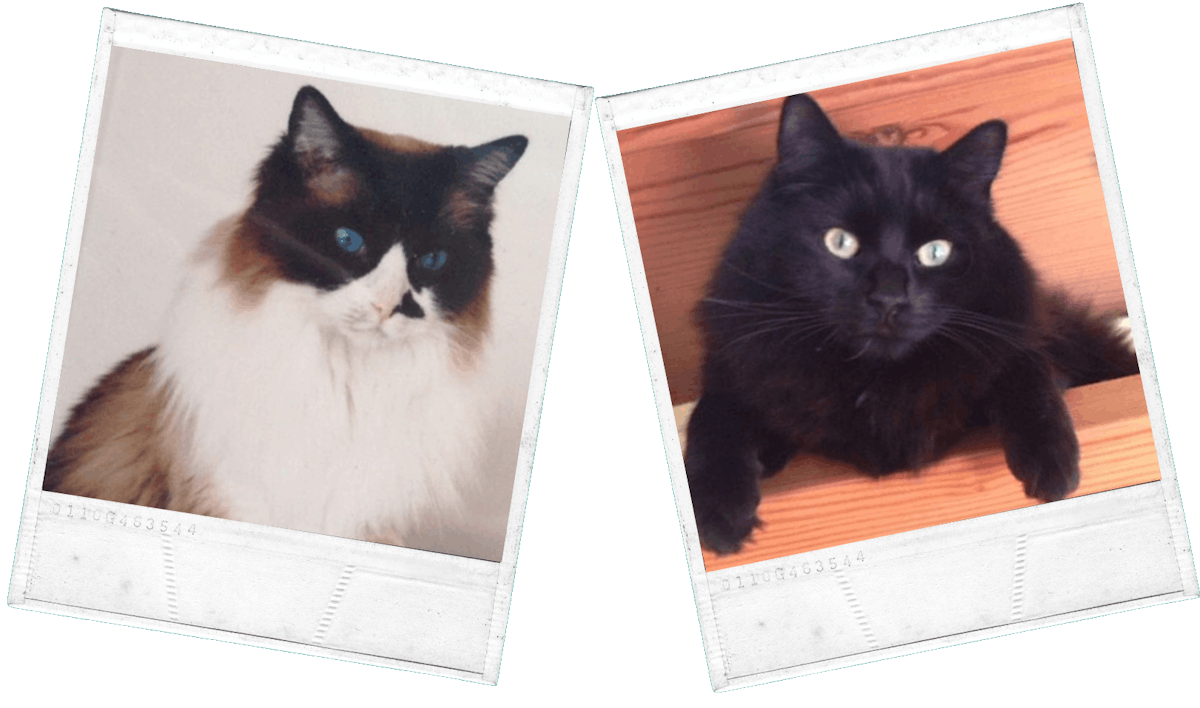 Since 2016, Craig and Norin have welcomed many sitters to their Oslo home, including Trusted Ambassadors, Tom and Cindy… 
"Norin taught us several Norwegian words, like Så fin gutt (good boy) which Choco heard us say many times (of course), but I think their favorite word we learned was mat, which means food — time to eat!" — Tom and Cindy, USA
Like most pets, Choco and Fluffy love nothing more than being cuddled and played with, and Tom and Cindy were more than happy to oblige. 
Choco and Fluffy's owners were away for five weeks during Tom and Cindy's visit — but thanks to their loving, expert care, they almost didn't notice!

Explore more stories from 10 Years of TrustedHousesitters...
Read more
Are you in TrustedHousesitters' Class of 2016? If you joined us that year, or cared and loved for a special pet in 2016, we'd love to hear from you. Get in touch, and you and your pets could feature in our virtual yearbook!