This month, we're celebrating TrustedHousesitters' 10-year anniversary. That's ten whole years (or 60, in dog years!) of keeping pets happy at home and connecting pet lovers from all across the globe.
While our celebrations this year might be a little different to how we'd planned, we've been taking a walk down memory lane and looking back on ten whole years of TrustedHousesitters, and raising a bowl to the pets — and people — that made it happen!
Meet the Class of 2017…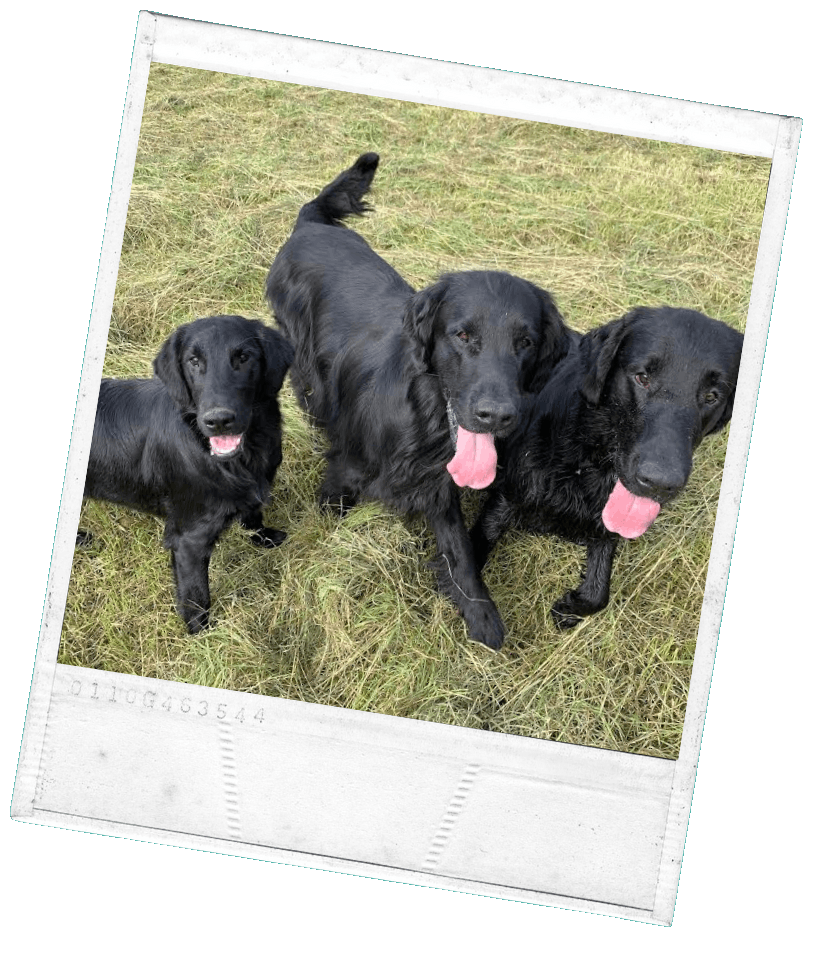 "We like to live a 'dog's life', and are happiest at home, surrounded by people. All we need is a bit of love and fuss!
As Flat-coated Retrievers, we have a knack of very quickly grabbing our sitter's heartstrings, and are extremely easy to love — if we do say so ourselves…"
Meet Calum, Tavish and Nevis, the terrific trio from Stalybridge representing TrustedHousesitters' Class of 2017
Calum, Tavish and Nevis' owners, Hilary and Ian, joined TrustedHousesitters back in 2017 to find caring sitters to help keep their beloved Flat-coated Retrievers happy at home, whenever they needed to go away.
"Flat-coated Retrievers are extremely people-friendly and thrive on human company. It doesn't take long for a Flat-coat to grab your heart as they are such characters and great fun to be around. They love people and love life. Also, they may want to share the sofa with you!" — Hilary and Ian

As any pet sitter could tell you, one of the (many) joys sitting brings is the chance to get to know a pet and discover all of their wonderful quirks. Australian sitters, Robi and Stu, are just one pair of sitters who, over the years, came to know and love these three happy chaps...
"The stars of the show are the lovely Calum, Tavish and Nevis. I had the best time watching the dogs interact with each other, with the two elders taking it in turns to amuse the little 'un.
"There's Cal, who is just so chilled... he decided we were to be joined at the hip for the duration and either followed at my heel or slept soundly with his head on my knee on the sofa. Then curly Tav, he's the mischievous one of the three, and he knows it! Always wagging his tail and fetching his toys for you to play with him. Lastly, there's the lovely pup, Nevis. He's simply a delight to be around..." — Robi and Stu, Australia

Explore more stories from 10 Years of TrustedHousesitters...
Read more
Are you in TrustedHousesitters' Class of 2017? If you joined us that year, or cared and loved for a special pet in 2017, we'd love to hear from you. Get in touch, and you and your pets could feature in our virtual yearbook!