We had so many wonderful entries for this month's #TrustedTales competition, and it was great to see so many of your adorable pets!
Alas, there can only be one winner, and it was this snap of adorable 13-year-old Soda Pop that saw member Autumn (aka @autumn_petsitter) crowned the winner of November's #TrustedTales treat: an extra year of membership! More than fitting for 'National Adopt A Senior Pet Month', wouldn't you agree?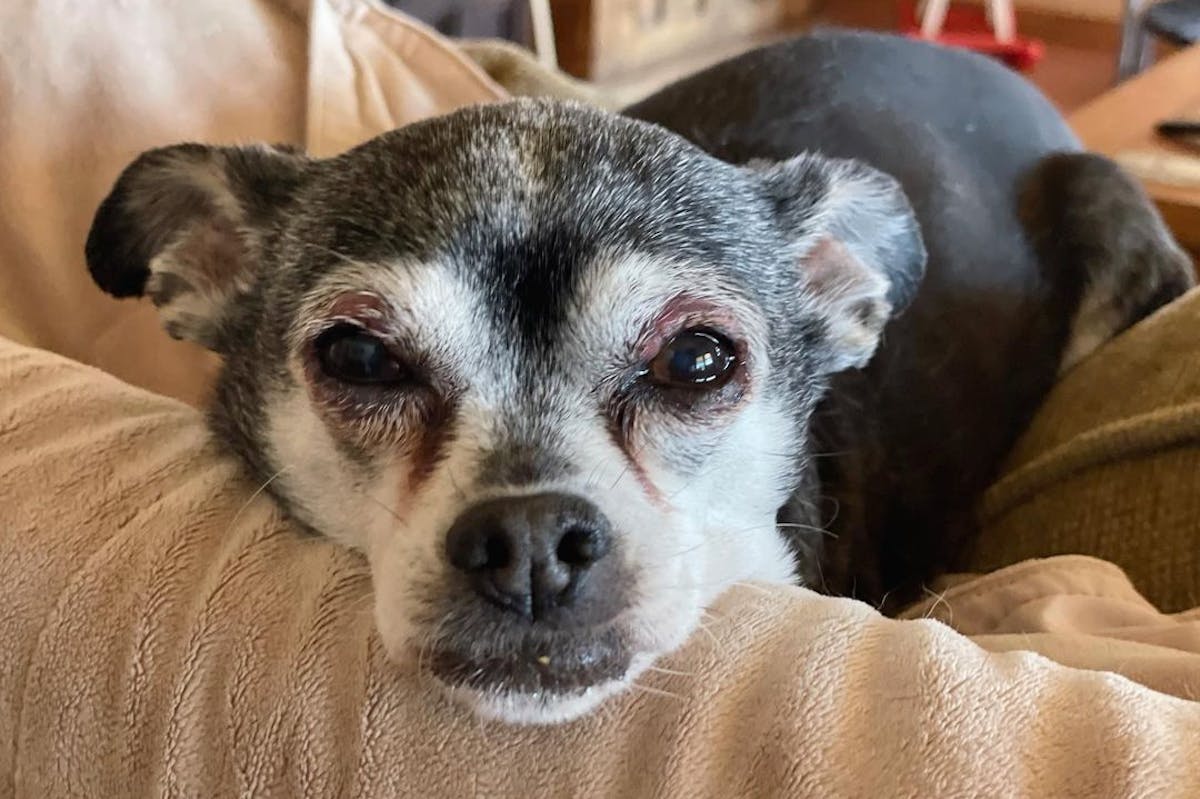 Autumn has been a nomadic pet sitter for over three years now, after joining TrustedHousesitters back in 2017. 
"I thought I would take maybe two years off from being "base-less", but traveling the world to care for pets seems to be my calling."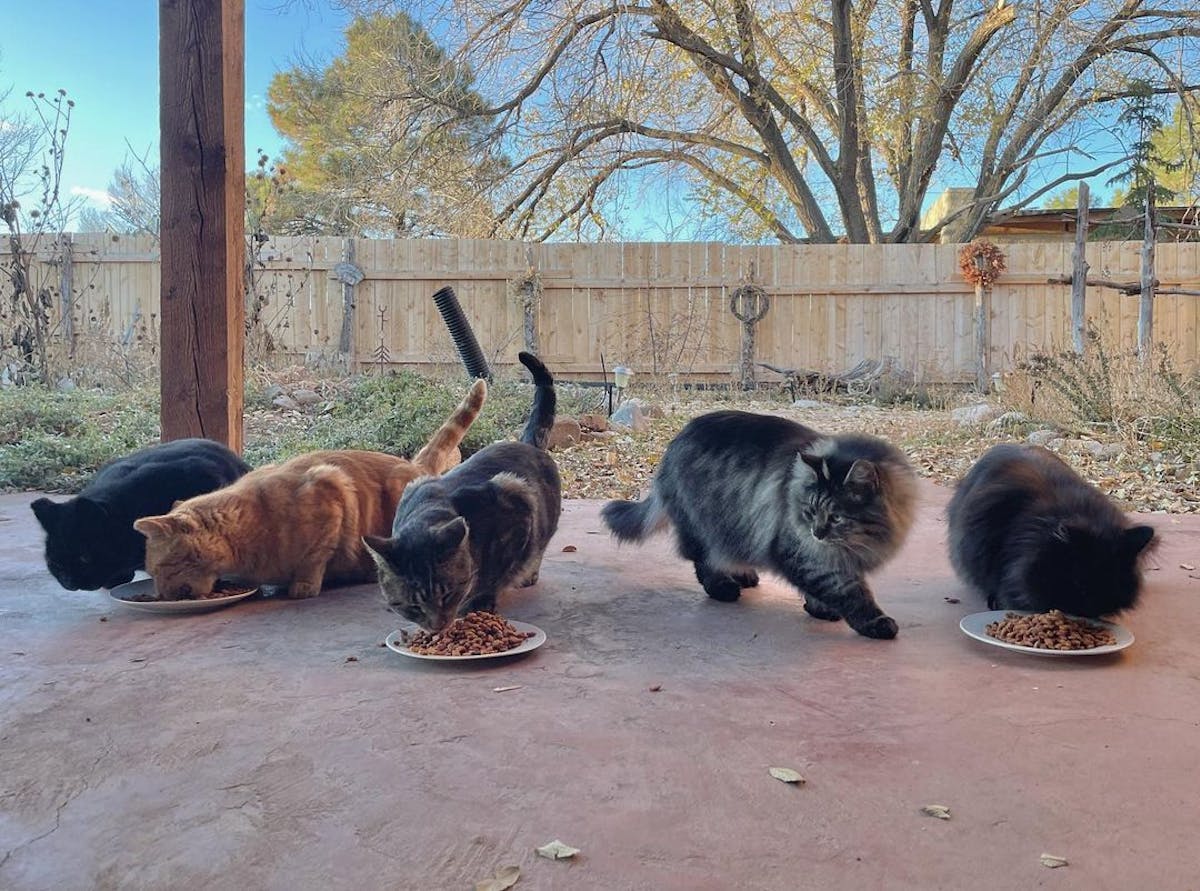 Autumn has cared for a number of four-legged furfriends since she became a sitter, and met adorable Soda Pop (and a bunch of the local neighbourhood strays) on a recent house sit in Taos, New Mexico. Along with caring for adorable pets, Autumn loves the travel freedom she gets from house and pet sitting...
"For Soda Pop, I applied to finally get out of the west coast, where I have been since the pandemic forced me to return to the States in March 2020. And New Mexico - Taos and the Santa Fe area - were also on my bucket list. 
Caring for Soda Pop has been relaxing, with her easy-going, friendly personality in a comfortable home. The sit also includes feeding several feral cats. Not sure how I am going to learn all the cat names: Taco, Fluff, Voodoo, Cat, Shadow, Thunder, Paisley…!"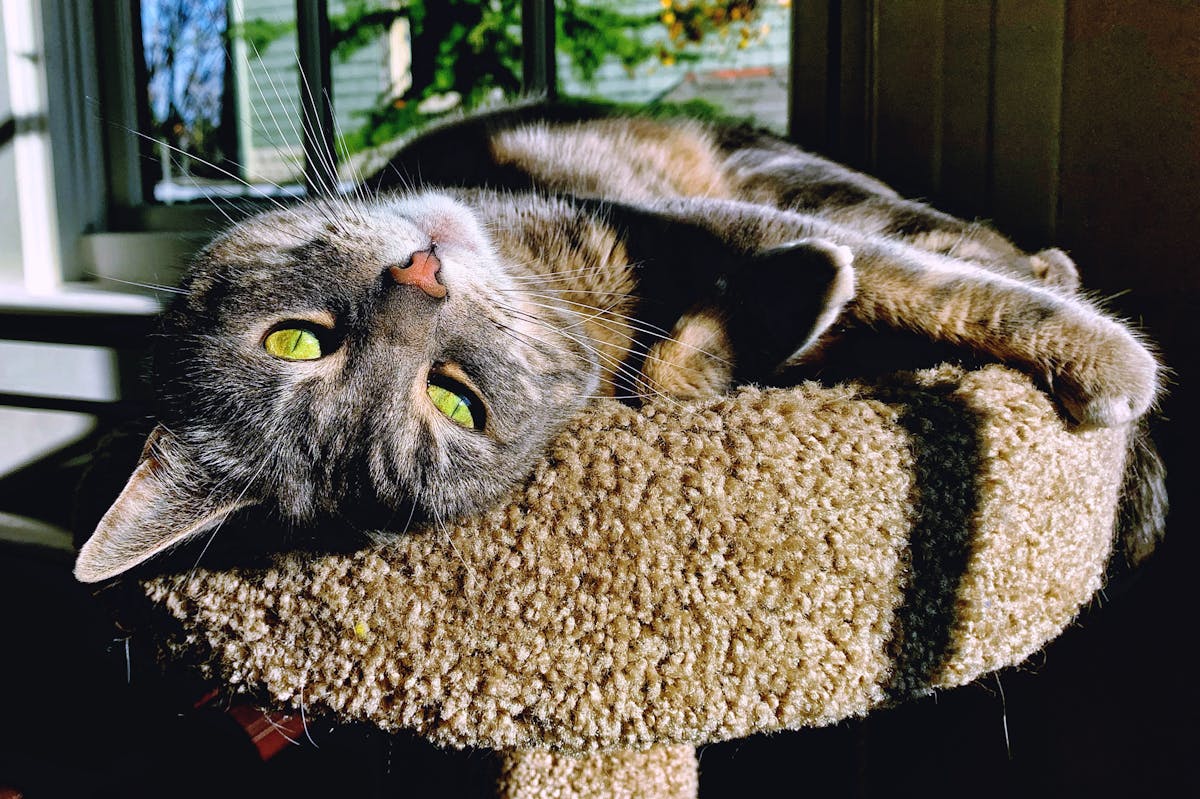 Autumn also loves spending Christmas in the company of purrs and wagging tails - like last year, where she spent Christmas caring for Libby the kitty (a most welcome companion, in an otherwise strange year)...
"Last Christmas, I returned to sit Libby the cat in Portland that lasted almost 2 months. Most of my family lives in Florida and I have one sister in California. I have been pet sitting during Christmas ever since I joined TrustedHousesitters.
Last year, I couldn't even get together with friends in Portland due to the pandemic. But I had Libby as company to remind me I am not alone. Pets always light up my mood, even on the darkest days..." 

You might have heard about our #TrustedTales competition, where we ask members to share photos of their special moments from sits they've completed, or photos of their own adorable pets on Instagram. 
If you'd like to be in with a chance of winning a special Trusted Treat, all you need to do is post your pet looking super cute on Instagram using the hashtag #TrustedTales to be in with a chance of winning prizes every month!