Shannon from Auckland, New Zealand
Shannon has been house sitting in the capital for the past couple of years. She works in the city and has found her house sitting assignments through friends and via the internet, mainly using Trustedhousesitters.
On average how much would you save you saved in rent by house sitting?
$700-800 per month (which since I started amounts to a fair bit!)
How easy do you find it, finding one house sit to the next?
When I started in 2010 they were quite short and intermittent, but building a good profile on Trustedhousesitters and gaining lots of regulars has helped me build up a great network. I also work in partnership with my best friend who likes to take short assignments if I'm not available (I prefer at least two weeks in duration, to reduce the frequency of moving). There has been a huge increase in London sits via this website, so lots of opportunities to go around!
What qualities do you think you need to become a house sitter in London?
Commitment and responsibility are key. While it might sound great living rent-free and traveling round as you like, the homeowners are looking for people who genuinely care about animals and will treat their home and pets with complete respect. With first-timers, they are often quite nervous, it helps to be the type of person to be able to reassure people and put them at ease. It's a lot of responsibility to take on. You also have to be adaptable, willing to live a very unconventional lifestyle.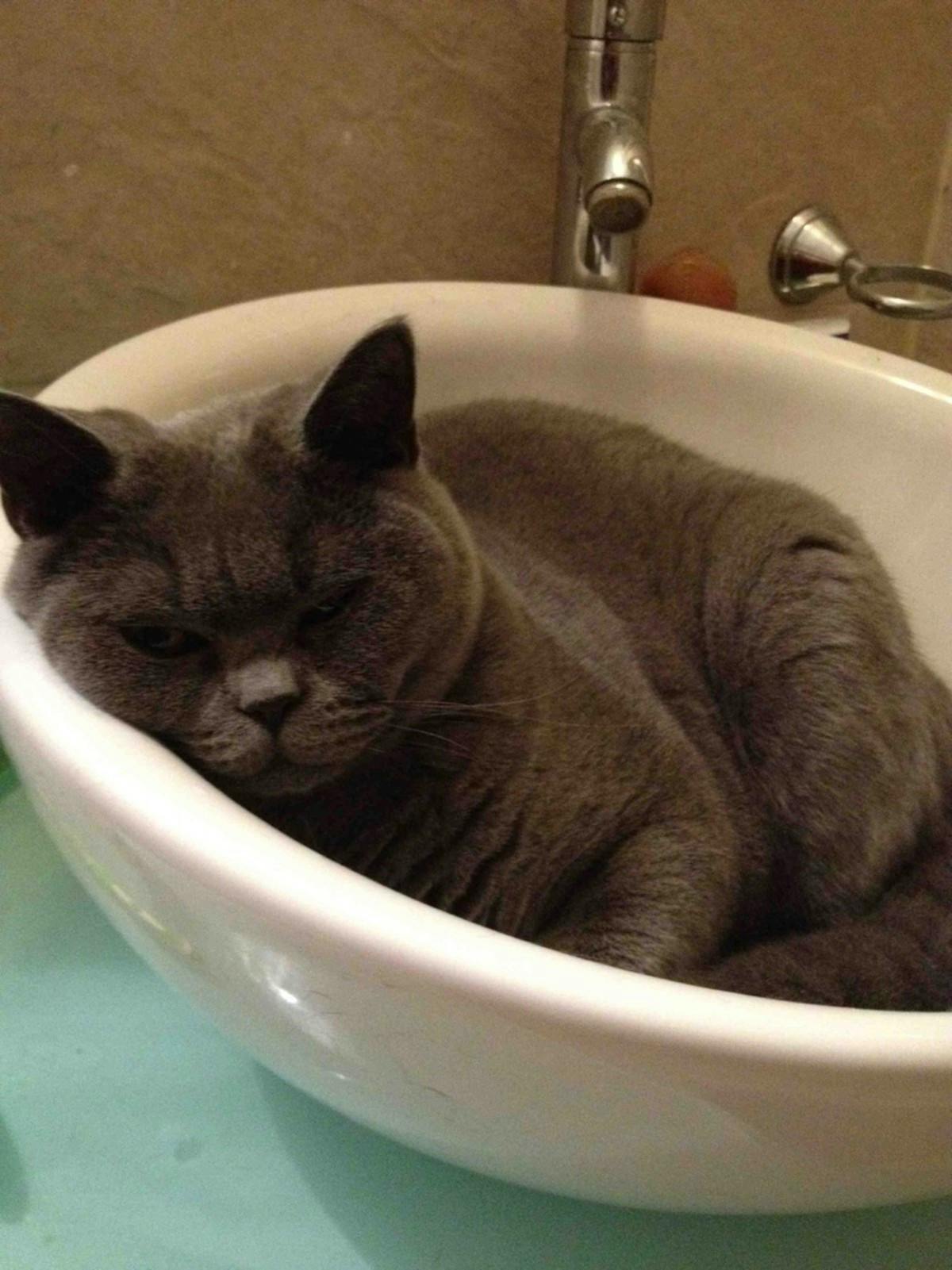 Where have you house sat in London?
From Shoreditch to Richmond Park - I have had the chance to live in lots of neighbourhoods I would not normally have had the opportunity to explore. I also get to live in some beautiful homes that would have been outside of my rental options!
You must get very attached to the pets you look after, how do you cope saying goodbye?
Of course! But the great thing about house sitting permanently in London is that most of the time I get to go back and see them again! I am mindful to always draw a line though. I'm conscious that I have been invited into someone else's home - I respect that, and the fact that the pets belong to them and I have to leave them after a short while. Doesn't mean I can't love them with my whole heart for a couple of weeks though!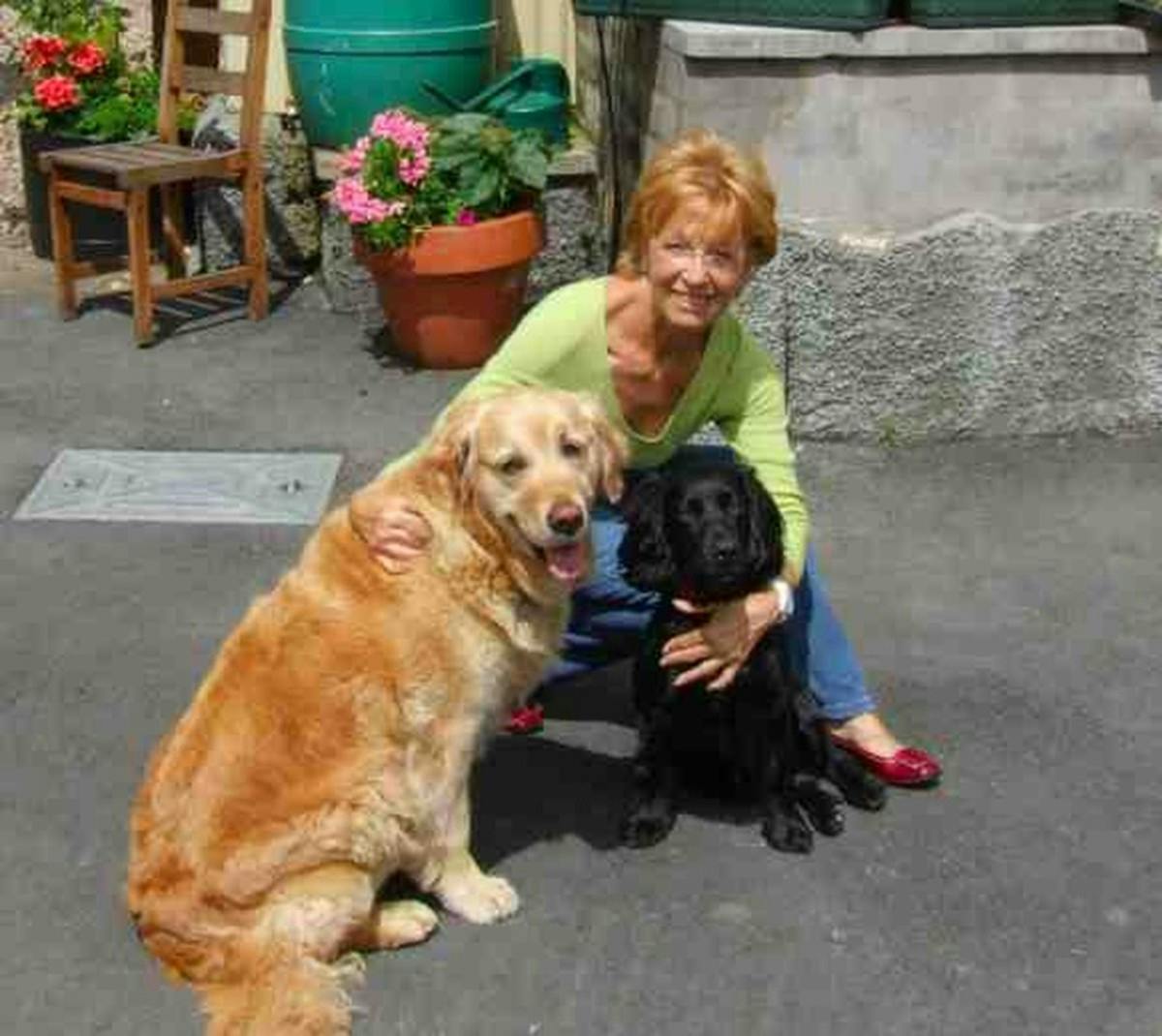 Angela from Vancouver, Canada
Angela has been house sitting for several years.  Now retired she loves house sitting throughout the year with her partner John.  She also uses house sitters for her home in Canada when she is sitting in another country.  They travel for several months a year in their retirement via house sitting.
How did you first learn about house sitting?
When I hired a pet sitter to look after Holly. After she passed away I was asked to take on some of her clients due to overwhelming demand.
What promoted you to start house sitting full time?
I was new to BC and found it not only gave me great satisfaction but was a way to explore, meet people and make new friends after sitting locally decided it would be a cost effective means of indulging in our passion for travel .... around the world.
Where have you been house sitting?
Canada; United States; Australia; France & UK
What qualities do you think a house sitter should have?
Totally trustworthy, reliable and adaptable. Open minded, with a caring nature, sense of adventure, love of animals and people, a good communicator, totally unflappable and have the ability to feel at home just as soon as the suitcase is unpacked!!
What would you say to someone thinking about becoming a house sitter?
Be sure of your reasons for wanting to become a house sitter, it has to be much more than wanting (needing) to put a free roof over your head, it has to be for the complete experience. Do your research, speak to other sitters, if possible, read sitters profiles on TrustedHousesitters, do you have things in common? Can you identify with some of these people? Every sit is different but there are aspects which remain constant, home owners are placing their complete trust in you and deserve to have the very best experience possible. Get your feet wet by starting short and local ....... it's an absolutely brilliant travel and lifestyle choice but like everything in life it is not for everyone.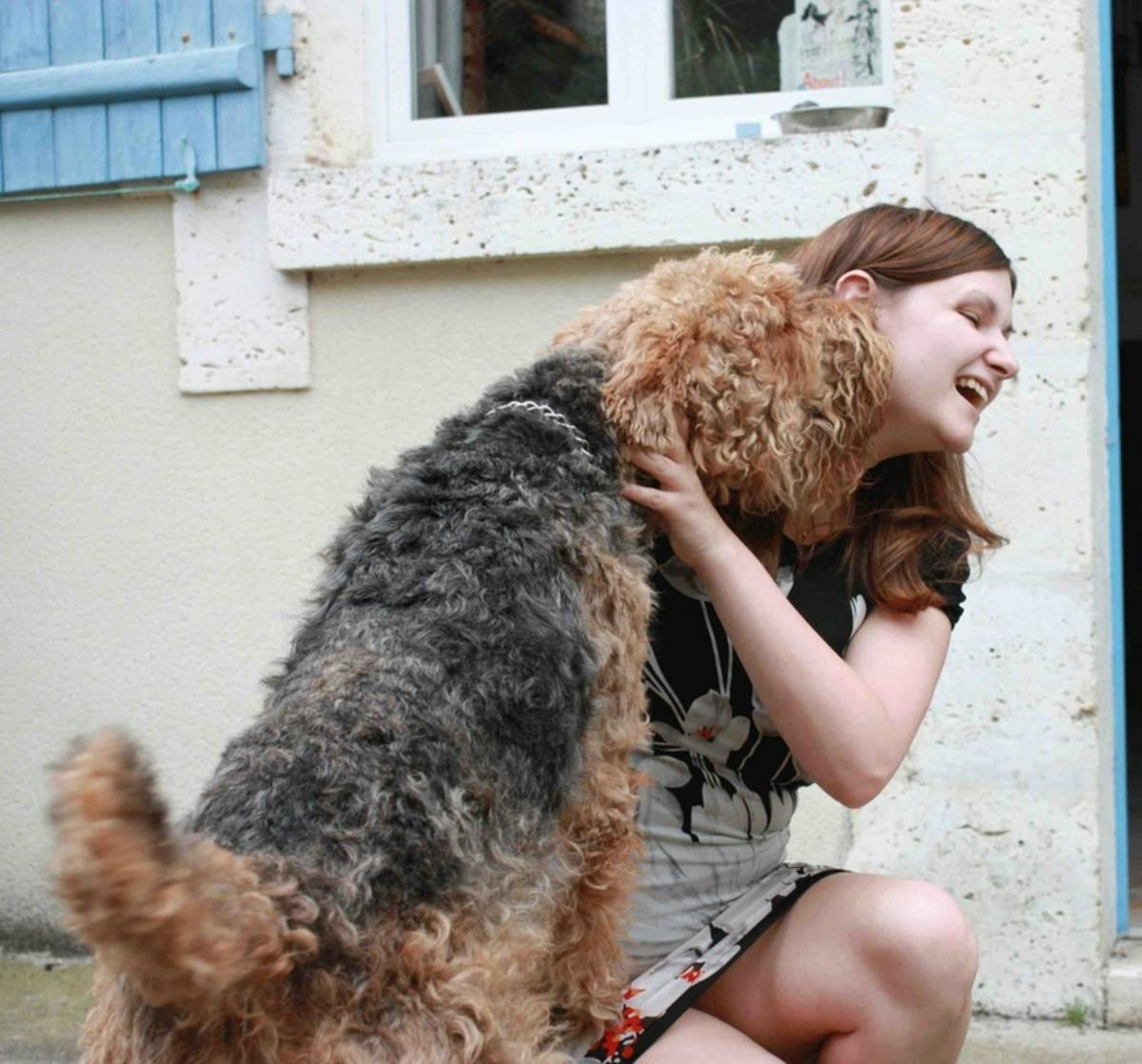 James and Jemma from Edinburgh, Scotland
They both decided to give up their office jobs and took up house sitting as part of their travels, to enjoy living like a local while learning to speak French.
How did you first learn about house sitting?
Not too long ago both Jemma and I were working full-time, doing the usual office-life thing and not enjoying it too much. We had talked about travelling but we also wanted to continue working remotely at the same time and running an office from a hostel dormitory didn't seem possible. I had progressed onto the idea of converting a Ford Transit van into a camper van, with grand plans to install an internet satellite dish on the top, but Jemma was still far from convinced. Then, somehow, I stumbled across a blog post by Erin McNeaney of Never Ending Voyage talking about how they were travelling and working at the same time, all through house sitting.
What prompted you to start house sitting full time?
Once we heard about house sitting and had researched it enough to see that it was ideal for our needs, we had planned to go full-time as soon as we could. We needed a few dry runs first though; and so we took on a few house sits in Edinburgh where we were living to get used to house sitting and working at the same time. We learnt a lot during those first few housesits: about the technology and setup we would need, about us and our ability to type and stroke a cat at the same time and about the kind of responsibilities we could expect to take on during future housesits.
Where have you been house sitting?
To date we have housesat in Scotland, France and Portugal.
What has been your longest house sit and where?
We are currently on our longest house sit to date in the South of France by the Spanish border, which will be just past the three week mark but in November we begin a five month house sit about an hour down the road which will be the record for the time being.
What qualities do you think a house sitter should have?
Patience is always a virtue. It's rare that a day goes exactly as planned; the internet goes down, a dog sees a rabbit and takes off down the road (you get quite fit with that one), something stops working and you have to go and fix it a you have got to take all of these things in your stride, whilst remaining organised and on top of everything, but first and foremost your set responsibilities for the house sit (your own work and the rest of your life comes second).
Secondly a pet lover. It's not enough to just like pets (if the housesit involves pets), you have got to love them. They will be a part of your entire day from the moment you wake up (which they all usually play a part in) to when you go to sleep, and often they all try and join you there as well. For us, this was one of the biggest draws to house sitting.
What do you do between house sits?
In our last break we took the opportunity to visit a few places in Northern Spain. We managed to find a few unusual places to stay including a yacht in La Port Olimpic in Barcelona. Next time weall try to be as creative, but it might be as uninteresting as returning to the UK to get the car MOTd and to visit Jemma's parents.
Where do you find your house sits?
TrustedHousesitters of course! We keep ourselves subscribed to alerts for the countries we want to house sit in and both of us keep an eye on the email to see when a notification comes in.
What would you say to someone thinking about becoming a house sitter?
Do a few dry runs like we did. There's nothing to stop you taking on a house sit locally and living the life of a sitter for a week or two, whilst still being able to nip back home if you forget anything important. You will get a taste for it and if you like it, at least you will have one house sit and hopefully under a reference to get you on to the next one.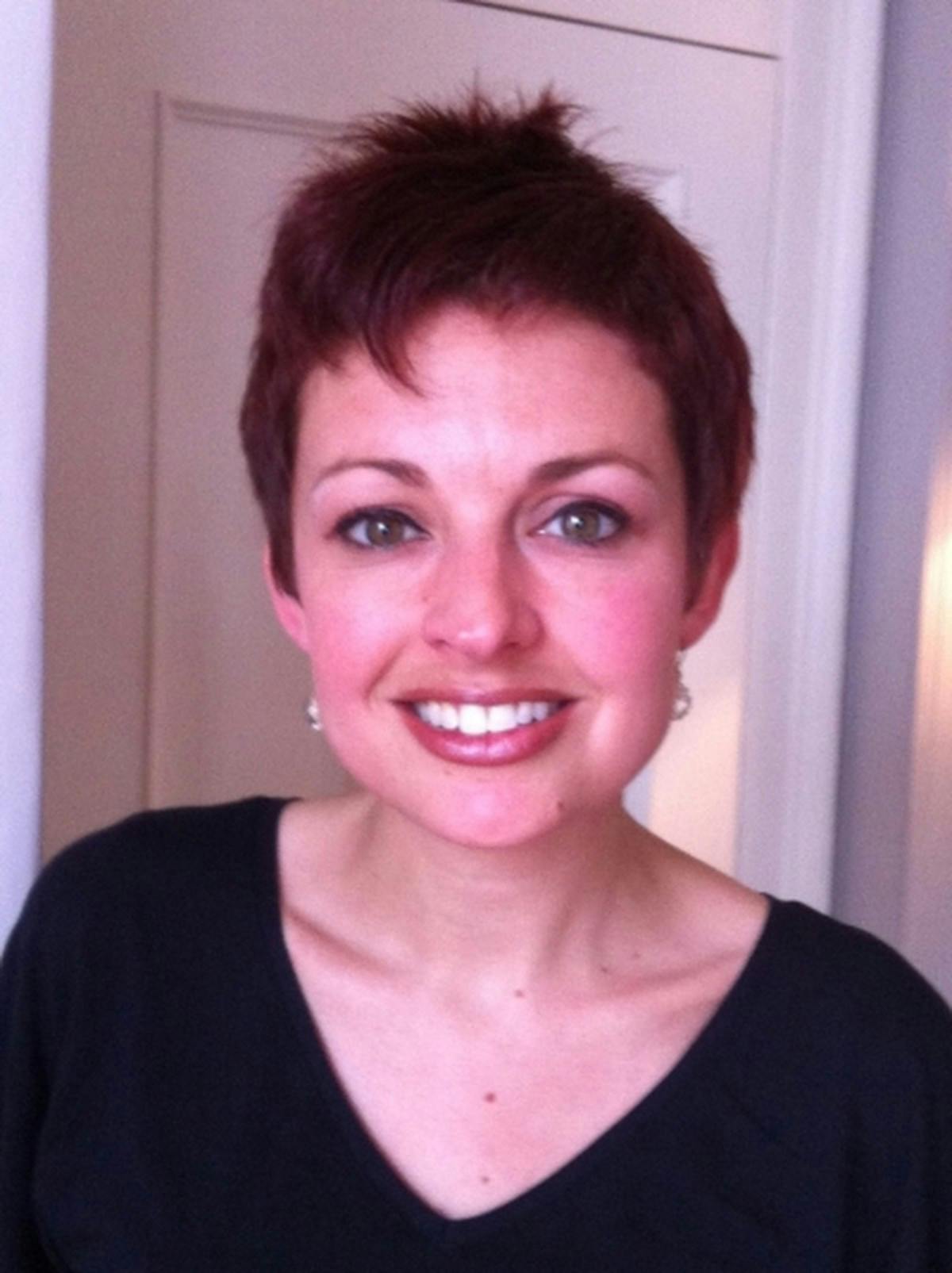 Kristie from Wellington, New Zealand
Kristie has been house sitting in UK for the past couple of years. She is a location independent worker, just needing WIFI to work on her business and has saved thousands in rent and bills by house sitting full time.
How did you first learn about house sitting?
I fell into it after being asked to look after an empty house for friends before they sold it. I ended up there for a year and then straight after, when I was deciding where to live next, I was asked to pet sit for two different people. And I have been sitting ever since!
What prompted you to start house sitting full time?
As above, I just fell into it. At first the motivation was financial, but now I do for the pets I get to briefly adopt and some of the places I get to go.
Where have you been house sitting?
Mostly in the UK and Scotland but I have sits coming up in France and Cyprus. I'd like to do it all over the world!
What has been your longest house sit and where?
The first year in the same house. Since then they have tended to be between 2-4 weeks (by my choice) but I have a 6-week one coming up.
What qualities do you think a house sitter should have?
Friendly, reliable, trustworthy, communicative, open, clean & tidy. If they do shorter sits they should be flexible and able to feel at home wherever they go. Being respectful is probably the most important thing a you need to respect exactly how someone wants their home looked after and, if they have pets, how they like their pets cared for. Also you must respect how/how often they want you to be in touch with them while they are away. Naturally pet-sitters will ideally be pet-lovers.
What do you do between house sits?
I generally don't have time between sits unless I have planned to. On the odd day or two between I will stay with friends if need be.
Where do you find your house sits?
All of my sits come through TrustedHousesitters now.
What would you say to someone thinking about becoming a house sitter?
If they want to do it for the right reasons and would genuinely enjoy it then I think they should definitely do it. People can do short sits in different places, long sits in one place, they can be in the country or the city or overseas so whatever suits what they are looking for. Singles, couple, younger or older a different homeowners will be looking for different things in a sitter. And if someone is like me and loves animals but can't have their own due to their lifestyle then sitting is a dream come true.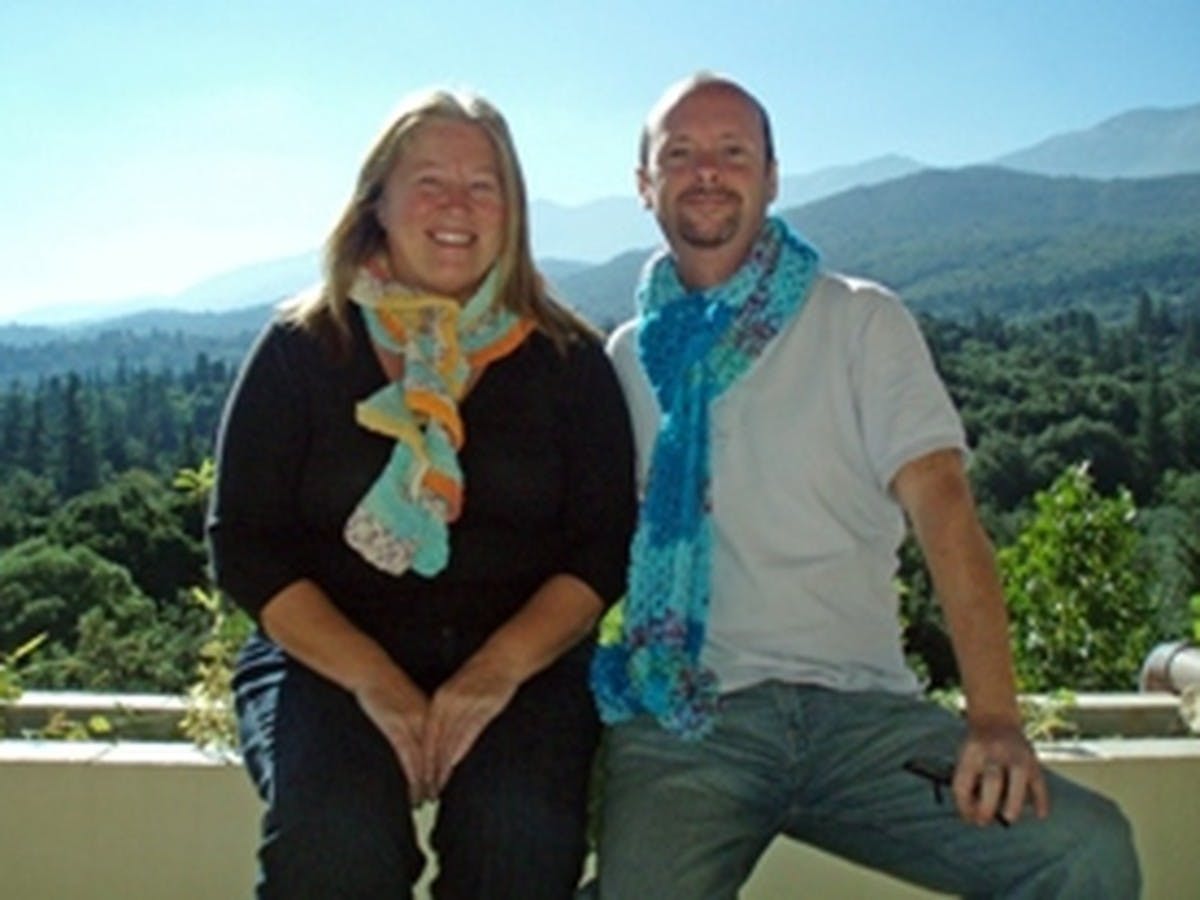 Iain and Marie from Edinburgh, Scotland
They decided to go traveling and on visiting Crete found a way to stay long term without the cost. A they are now looking at house sitting in other European countries.
How did you get into house sitting originally?
We arrived in Crete after a long period of travelling, and rented an apartment in Chania for some ten months. We love animals anyway, and Marie began helping at a local rescue centre. A friend asked if we could look after his dog and cat - in his own house - when he went on holiday; and then another couple we knew, asked us to look after their house for two months over the winter - again so that they could take a holiday. We gave up our rented accommodation, and pretty much, since then, we have moved around the area house sitting, securing jobs through "word of mouth".
What do you consider to be the best thing about house sitting as a lifestyle?
House sitting has allowed us to continue living in an area we love, whilst also saving us some money. It gives us the freedom of not being tied down to a permanent job, and has allowed us to experience a variety of properties and locations. Of course, we love looking after all the pets, albeit for only a short time.
What's the longest 'sit' you have done and the shortest?
The longest sit is actually our next one - almost five months; whilst our shortest sit was one week. Both sits are in Crete. We also had a short house sit in Singapore while on holiday over there.
What do you do in between sits?
We like to take the chance to travel to other parts of Crete and further afield in Greece, especially in low season when we can take advantage of special deals on accommodation.
What advice would you give someone thinking about embarking on a life of house sitting?
Be flexible and adaptable. We're well organised, and that certainly helps! Always make the animals your top priority; leave the house cleaner and tidier than when you arrived! For a 'life of house sitting'...just be prepared to give it go!