The following guidelines are here to help you find your ideal house and pet sit. They will guide you through the journey of house and pet sitting with TrustedHousesitters from start to finish so you can enjoy seamless and happy house sits.
Creating your profile
Applying for a house sit
Securing a house sit
During your house sit
When your house sit is due to end
After completing your house sit
Creating your profile
Being the first thing a pet owner sees, your profile plays a huge part in their first impression of you. That's why we're here to tell you everything you need to know to make a sparkling profile that will help you get your perfect pet sit. 
Are you picture perfect? We're not talking fancy frocks and professional photographers, but make sure you have plenty of good quality pictures of yourself, and whoever you plan to house sit with. 
Trusted tip: Include pictures of you interacting with animals — this gives owners faith that you love pets just as much as they do, and showcases a caring and considerate nature. 
Why do you want to house sit? Well, you've joined TrustedHousesitters for a reason, but why exactly do you want to go house sitting? Make sure to write a profile that outlines your motivations, and gives the owner insight into your personality traits that make you a great pet sitter. The following section covers your experience with pets, so refer back to previous pet sits or maybe your own pet ownership. Read our top tips for first-time house sitters which will help you make your profile stand out. 

Are you verified? To gain your free sitter verifications, simply head to the verification area on your member dashboard. You can then verify your email address and telephone number, and obtain an external character reference from a landlord, employer or someone you have previously house sat for. There are additional Trust & Safety features which we suggest you read about before getting started with your profile.
Trusted tip: These verifications are especially useful if you are new to our community and are yet to build up reviews, or simply if you want to offer owners an extra bit of reassurance that you are trustworthy and verified. Why not read our guide for sitters on free verifications which will give you even more insight into how to get verified.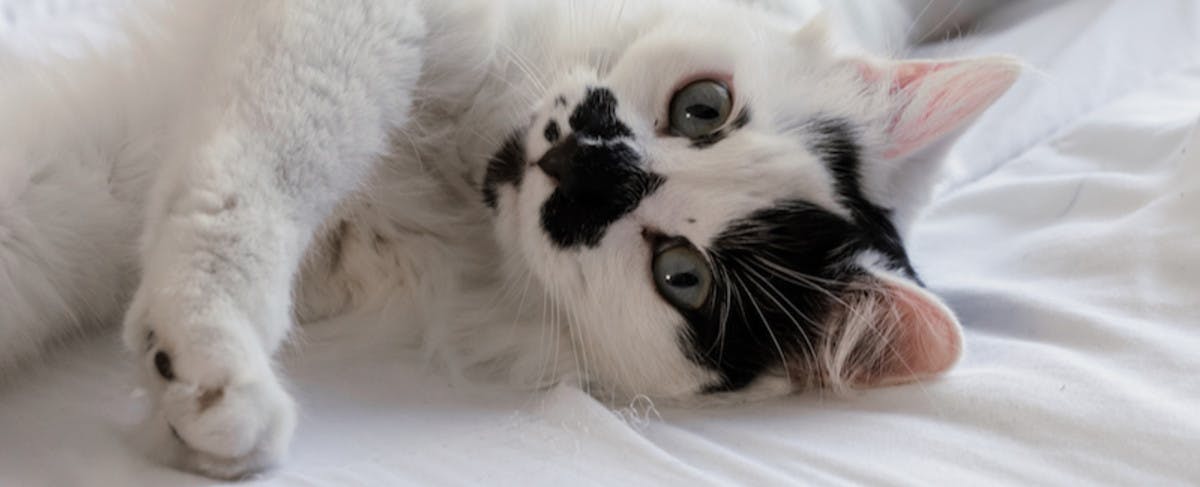 Applying for a house sit
Be flexible. No, we're not asking you to touch your toes or do the splits — we mean being flexible when searching for sits, like considering local sits! When you first start out, it's easy to get excited and apply for sits across the globe. However, local sits offer you the opportunity to meet the owner in person, which gives you an instant advantage over other applicants. Once you have that first glowing review, then it's time to go see the world…
Trusted tip: Whether it's your first or your fifthteenth house sit, make sure to apply for a large range across different locations and different dates. This is the best way to guarantee success — try it, you'll be amazed at how many there are to choose from.
Be proactive. Remember to keep checking your daily alert emails to see the hundreds of new house sits that have been added — you might just find the perfect one for you. 
Trusted tip: When applying for a house sit, take a look at how many others have applied prior to you — don't let a higher number of applicants dishearten you from applying; if you think you're the perfect fit, attempt to wow the sitter with your personalised application message. This should include specifics from the listing, speaking about their pets, the environment they live in and why you'd be the perfect person to keep their mind at ease while they're away. 
Securing a house sit
Before you've secured a house sit, make sure you have all the logistics set in place to make sure it will be smooth sailing for both you and the owner. 
It's question time. Gather as much information as possible regarding the nature of the home, pets, location and whatever else you'll need to be fully prepared for the house sit. Don't be afraid to ask lots of questions — not only does this give you more insight into your house sit, but it gives the owner peace of mind that you care about every detail of your responsibilities.

Make responsibilities clear. Ask questions such as:
- How many pets will I be looking after?
- Do they have any particular habits, or behavioural issues?
- What maintenance does the property require?
- Is there any particular element of the pet care I should be aware of?
- Is there an outdoor area that needs looking after too?
Remember: If you are not sure that you can fulfil all the home owner's requirements or if you don't feel confident about a particular sit, we recommend letting the owner know prior to confirming the sit.
Meet the owners. That's right, it's time to meet the owners, and, of course, the pet too. We recommend doing this in person if possible, or if you are far away from one another, via Skype, FaceTime or any means of video call. Speaking face to face is very valuable when getting to know someone properly. This can also be a chance for you to get a virtual tour of their home so you know where to find everything you'll need. 
You've been confirmed as a sitter — congratulations! But, what next?
Preparation is key. Now that you see you're the confirmed sitter on your member dashboard, the preparation really begins. This is the ideal time to encourage the owner to complete their Welcome Guide, which gathers all useful information, from WiFi codes and the pet's routine to the local vet's contact details. You'll be able to access your Welcome Guide via the member dashboard, which the owner will share this with you when it's complete.

Plan your time. When agreeing your arrival and departure dates with the owner, allow extra time for unforeseen circumstances such as delayed flights.

Be aware. Once you have agreed to sit for an owner you should not cancel, unless under exceptional circumstances such as a serious illness or family bereavement. For this reason, be sure you don't enter into discussion with owners who have listed sits with overlapping dates or with requirements you are unable to fulfil or feel uncomfortable taking on.

Stay in touch. Keeping in touch can help everyone enjoy a successful sit, so be sure to find out how often the owner would like to hear from you during your stay. It's also important to ask how they would prefer to receive updates; email, photos or video call. 
Levels of contact can vary. Sometimes owners want to receive a few pictures a day, while others want to have complete disconnect — unless, of course, there is an emergency. 

During your house sit
Communication is key. Communicate clearly, fairly, and respectfully at all times with the owner and — depending on the agreed level of contact — keep them informed of any developments back home. 
Love and cuddles. Of course, remember the reason you're there. Give the pets all your love and care in every way you can. Protect their health, cleanliness, comfort and happiness. 
Trusted tip: If you ever have any concerns of the pet's wellbeing, we suggest contacting both the owner and your 24/7 Vet Advice Line. No matter how big or small the question may be, they'll be on hand to help. 
Respect the trust. When an owner hands you the keys to their home, they are fully trusting you with their precious pets and possessions. Make sure you are respecting this trust completely by protecting the confidentiality and privacy of their home. For example, don't share any information or images that might compromise this position of trust.

Invite only. Speaking of trust, do not invite anyone else into the owner's home without gaining permission prior to their visit. Only once this has been agreed may you go ahead. Your guests should also respect the home and pets that you're caring for.

Their house is their home. Keep the owner's property maintained and to the standard in which it was handed over to you. That means cleaning regularly and keeping things in order. If some unforeseen damage does occur, don't be afraid to let the owner know as soon as possible. 
Trusted tip: When welcoming yourself into their home, make sure to respect any differences in culture, lifestyle or religion that you may experience while carrying out the house sit. Be mindful of local laws and customs and be warm, open, and friendly to the owner's friends and neighbours. 
Be aware: Under no circumstances should you leave the sit without first speaking with the owner and ensuring adequate arrangements are in place to care for their pets and home.
Should you need to cancel or change the arrangement you've made, other than in exceptional circumstances such as a serious illness, family bereavement or a valid concern for your personal safety, you will be in breach of our Code of Conduct. This will lead to the suspension of your membership while the circumstances are reviewed. 
Trusted Tip: If you have any questions or need advice on next steps, our Membership Services team will be on hand to help.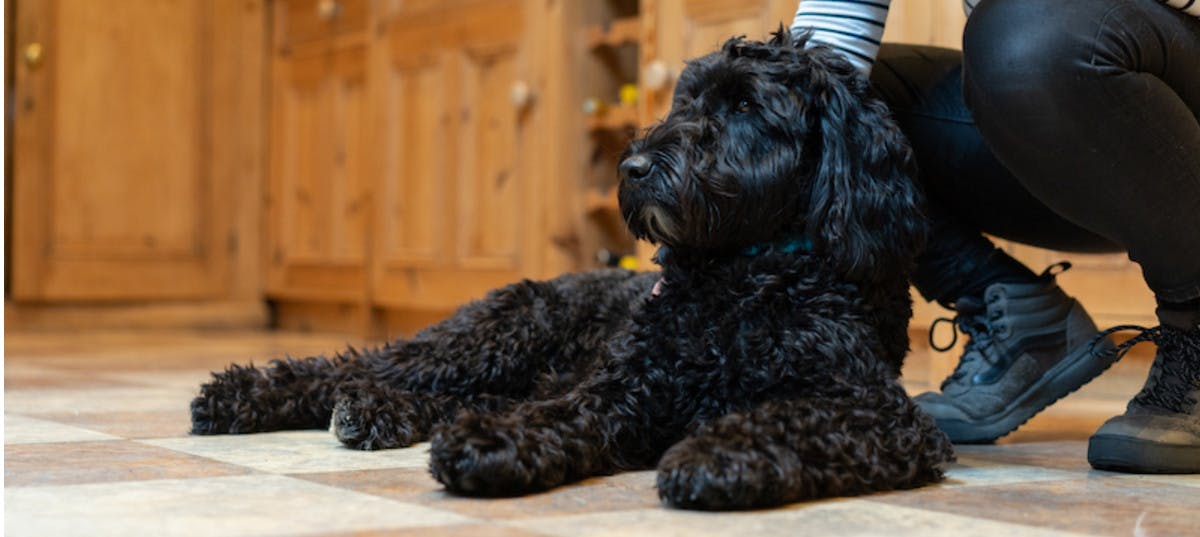 As your house sit comes to an end
Grab the mop and broom. Make sure the owners arrive back to a sparkling house and happy, relaxed pets. We even have sitters that prepare meals or stock the fridge with a few essentials as a token of thanks for a wonderful stay.

Give an update. And that doesn't just mean how many cuddles you've been having, even though we'll know you'll want to share. Simply provide a handover and give an update on the status of anything that may have changed while they've been away. 
Please note: This may also include asking the owner to reimburse you for any extras you needed for their pet while they were away — simply keep your receipts and be open to having a discussion if you see fit. However, we suggest having a conversation with the owner prior to purchasing anything extra for the pet, just incase they have some stored away that you weren't aware of. 
After you complete your house sit
Be honest about your experience. We recommend leaving the owner fair, factual and balanced feedback about your experience as a whole. This will help other sitters decide whether or not the sit is suitable for them, and in turn help the owner continue to find their perfect sitters. 
What are you waiting for? It's time to apply for your next house sit. But not before you've told us all about your adventures and the adorable pets you've met along the way.