"TrustedHousesitters has given us the opportunity over many years to meet and become friends with people from different places all over the world. From Thailand, Spain, France, Finland, Turkey, England, USA, Canada, Guatemala, Grenada, Australia, and Italy. Not only the owners we house sit for, but their friends we were introduced to, who are now our friends and long-term acquaintances.

We have enjoyed shared experiences and have been to events that you could only go to and do if you were living like a local person. Relationships have developed and we have bonded through many events from birthday celebrations, Christmas festivities, befriending the locals, and in a few cases, disasters of different magnitudes- floods and frozen/burst water pipes."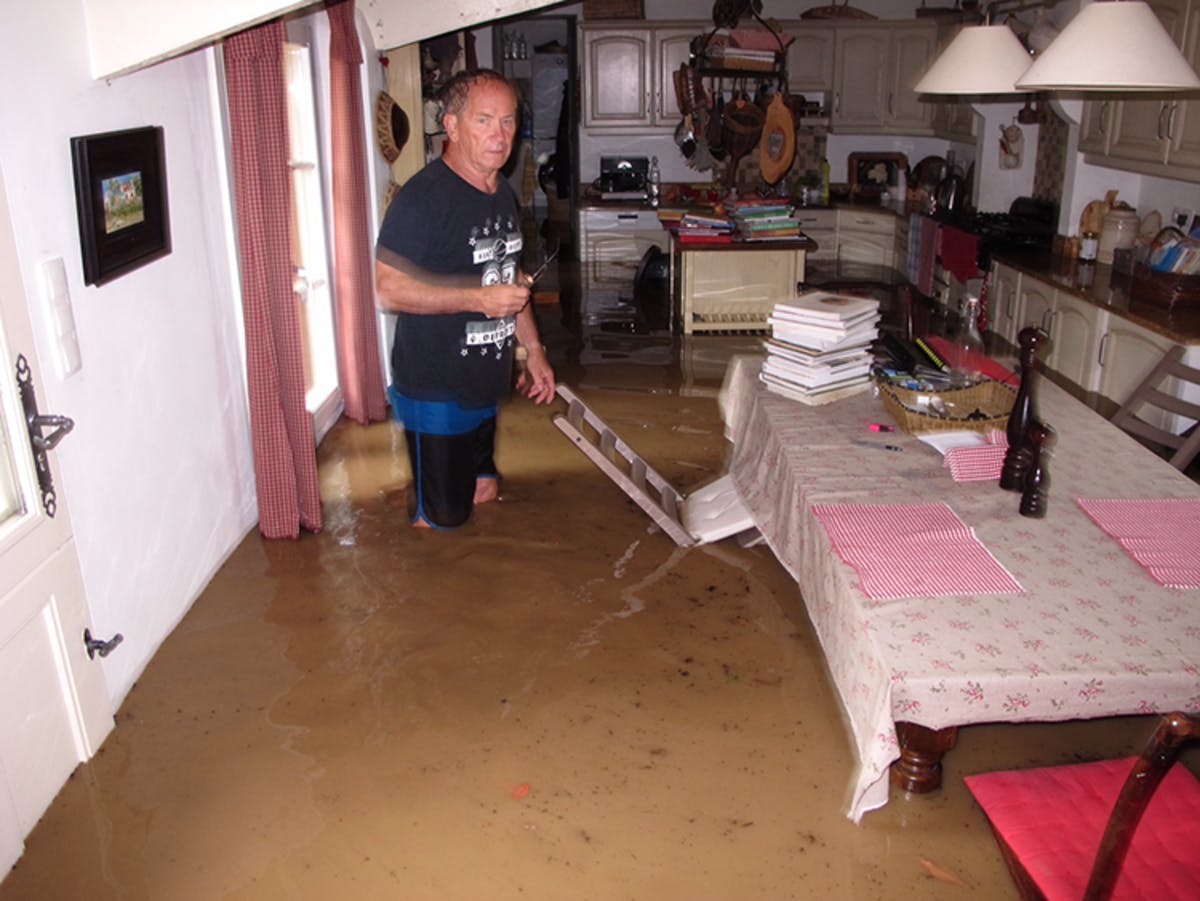 "(Above) A major Flood in Uzes, France in 2014, where the owners returned 5 days after leaving due to an unexpected heavy downpour which nearly destroyed their property. We moved to rental accommodation with them and stayed to assist for 2 weeks along with their friends, neighbors and the local gendarmes.

Certainly, a good bonding experience leading to us returning to Louise and Don's house for a further 9 house sits since 2014.

All rounded off (after most of the debris, mud, ruined furniture and garden were cleared ready for the professional teams to come in with the heavy equipment) with a celebratory lunch with close friends and fellow helpers. All of whom have become TrustedHousesitters members since."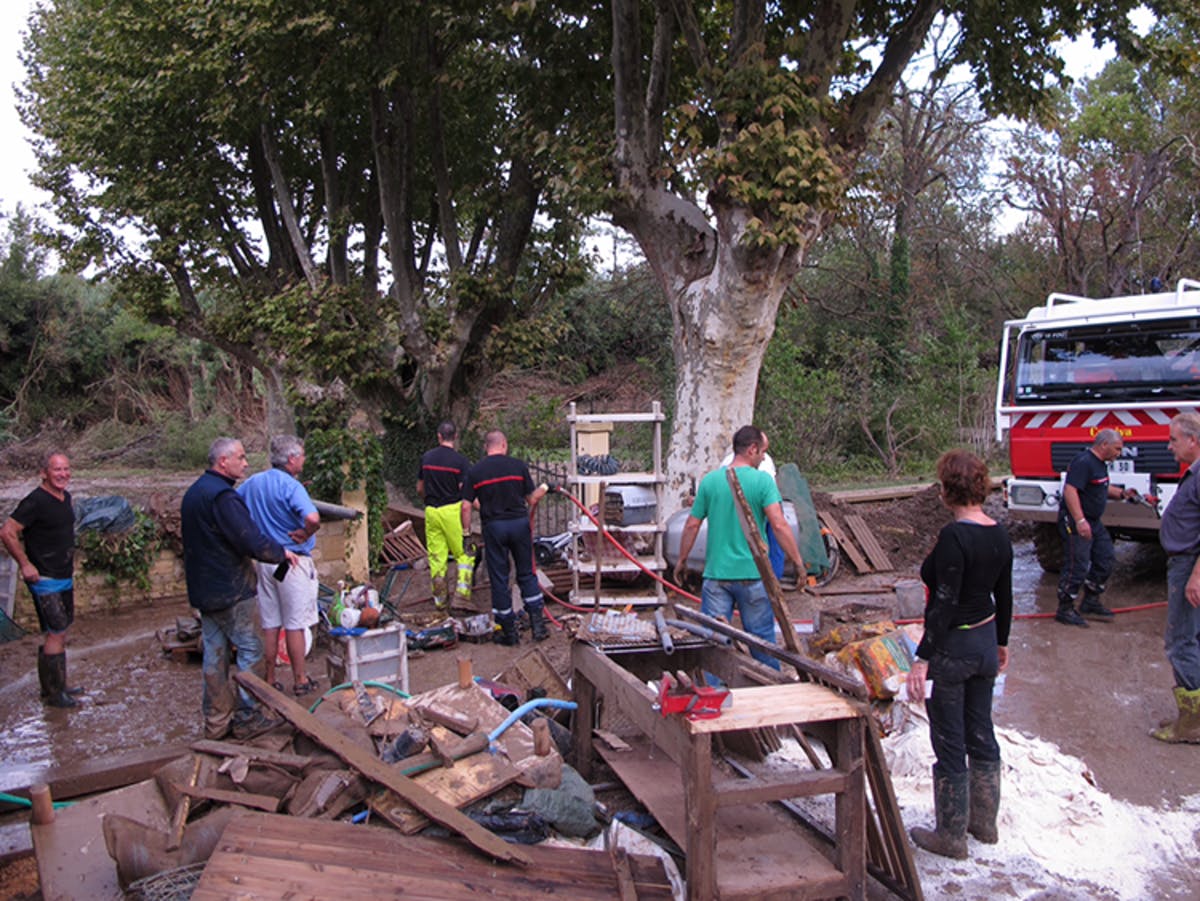 "We have been included in family Christmas and birthday celebrations. One of the more memorable, is the 9 hour Christmas Eve feast in the Champagne region of France, with friends and family of the homeowners. How extraordinary was that!? Considering we were invited back the next day for another 8 hour Christmas lunch with the same people. AND we could hardly understand most of the conversation!

In Kas, Turkey, we were invited to lunch with previous owners and their large group of friends to an Armenian restaurant on Christmas day. "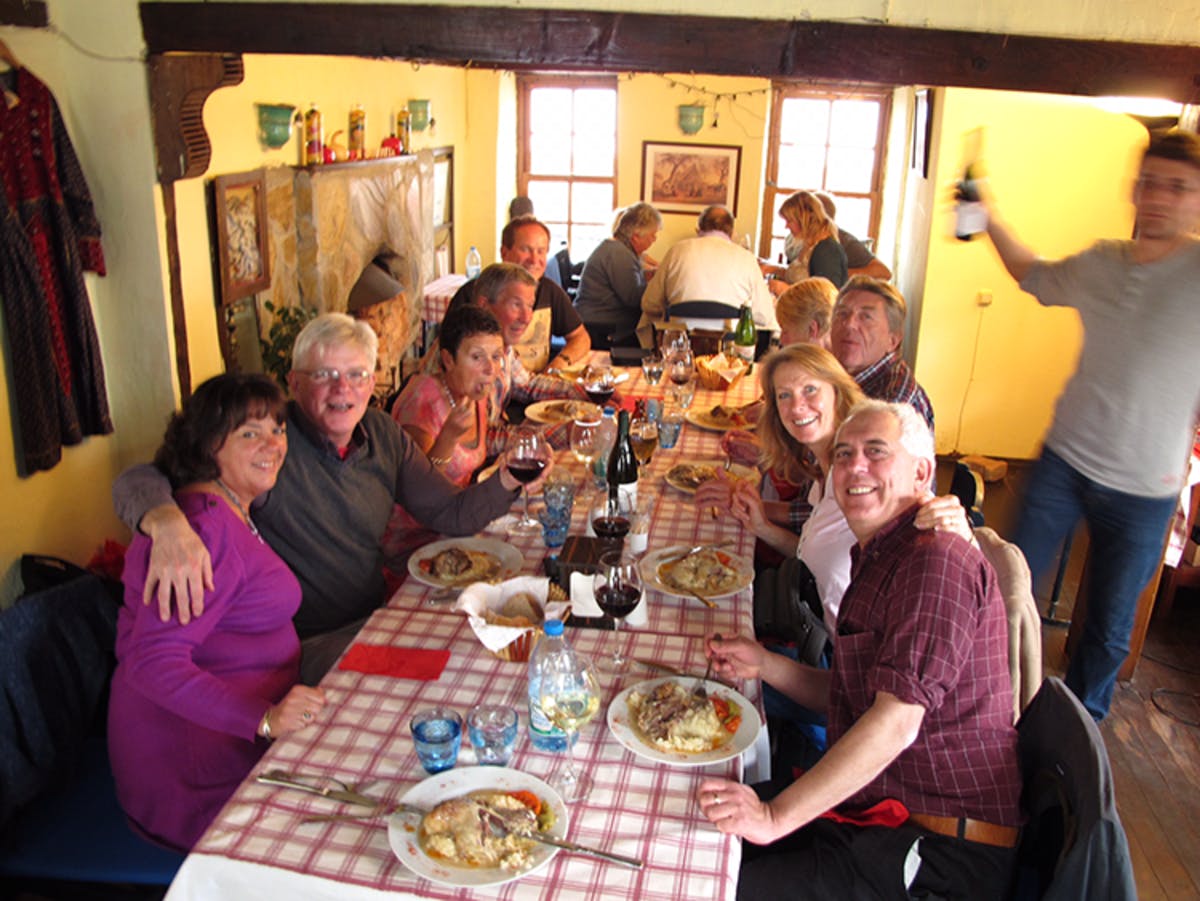 "With the owners, we have been fortunate to house sit for,  there are some who are walkers, some cyclists, some loving cooking, some gardeners and all living life to the full. With those very active owners, instruction has been made to local organisations of which they are members, or they simply give us the large collections of local maps and details of their favourite outings, where pets are welcome to roam or we are encouraged to explore by ourselves. We have been invited to go hiking with groups and with owners on their return, to some of the most spectacular walking trails in the world. Including the Adirondacks in the USA (comprising some of the Appalachian trail, the Lycian Way in Turkey, the coastal walks of England, the mighty French Pyrenees and the Great Ocean Road in Australia.)
As well as being entrusted with caring for property and pets, there have been other moments we cherish. Like the time where we were able to show some local French boys (friends of the owner's children) how to build things and when the owners became too sick to travel, she stayed home for the time we were in the house. We also took her to the beach with her two dogs who had never been before."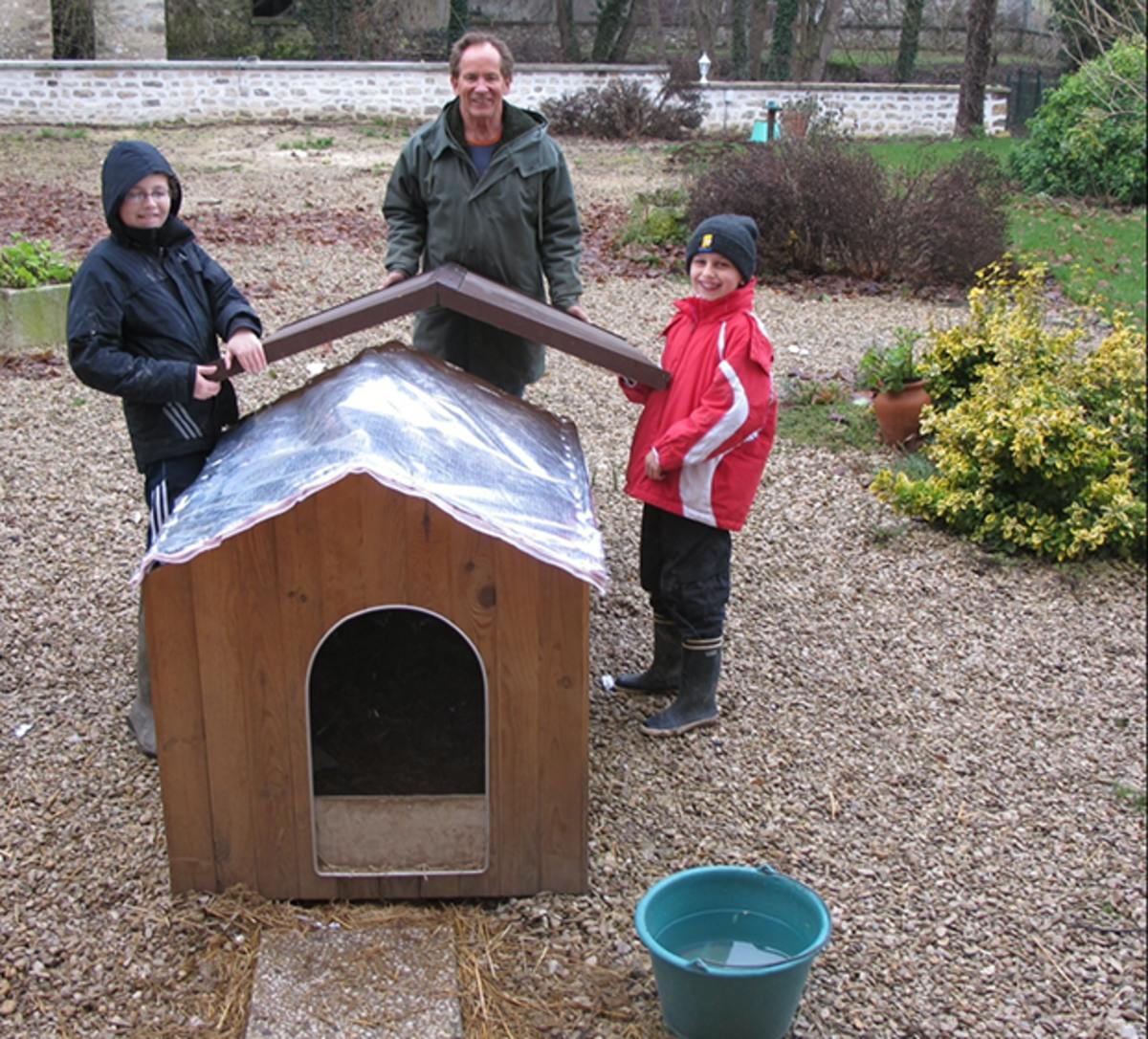 "Owners love to share their passion with us. In particular, one lovely Dutch lady, Ana-Maria, who ran an NGO program in a Guatemalan, of her own intuition and global fundraising efforts, embraced showing us the results of her work and how it all worked. During our 2 month visit, we attended functions held by these groups. Of particular importance to Peter was the opportunity to attend a 'restaurant' where young people were being trained in the hospitality industry as cooks, waiters and kitchen staff. For a small donation, we celebrated Peter's 60th birthday there and thoroughly enjoyed it all. We even took our own cake and shared it with all the staff and others who attended that night.
The experiences we have gained from being members of TrustedHousesitters.com provide a lifestyle we love. We can not think of a better way to travel the world and meet wonderful people and enjoy their gorgeous animals."