Stefan and Rita, otherwise known as @fynn_the_fortunehunter, took a photo of Fynn the Newfoundland who stole our hearts when looking through the May #TrustedTales entries, winning them a lifetime's membership with TrustedHousesitters. Routed in their daughters desire to travel, here's their captivating story behind joining in 2017 and their TrustedHousesitters journey since.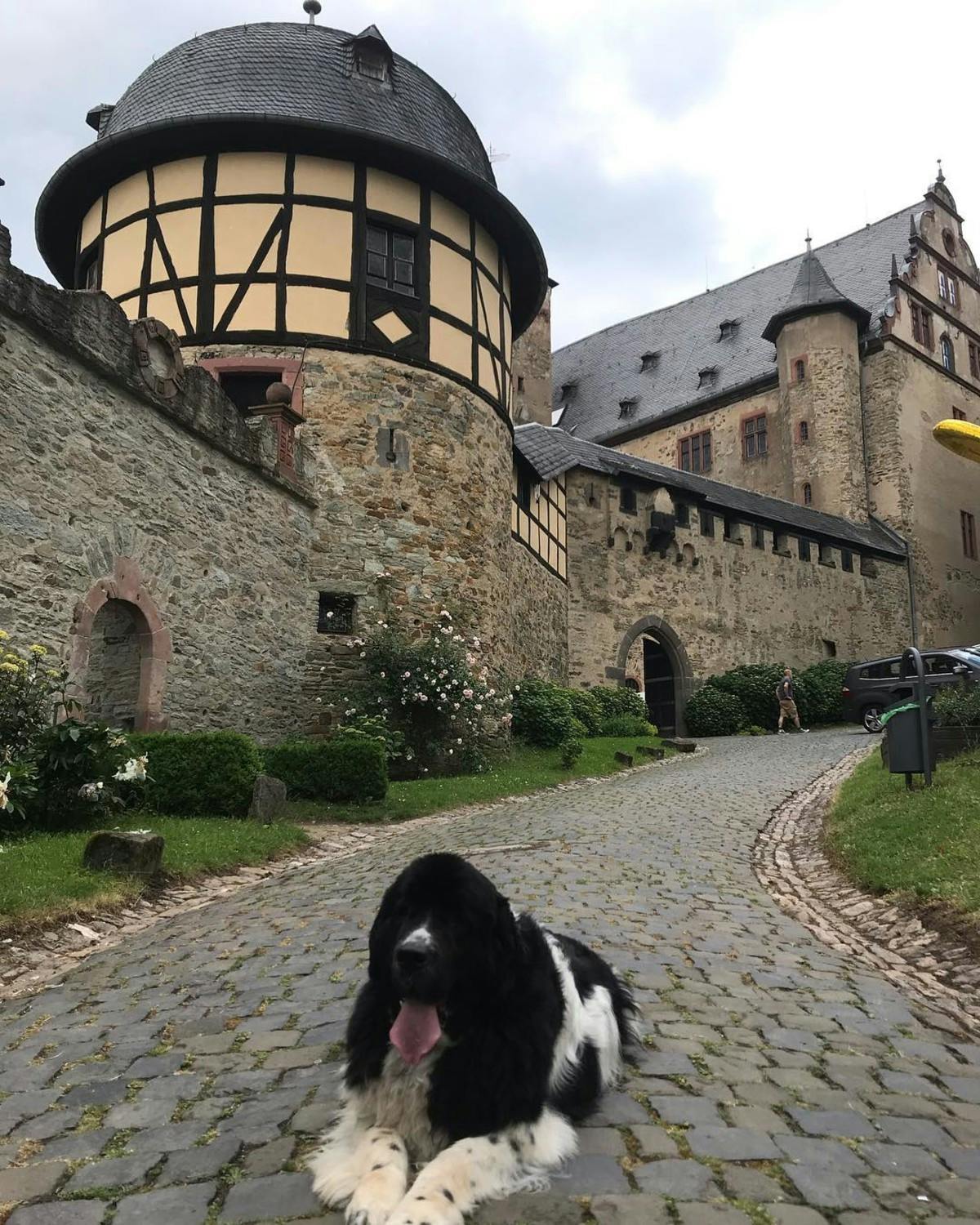 "Our daughter, Celine, unconsciously laid the foundation of our membership as she approached us with the wish to continue her schooling for another year as an exchange student abroad. In 2016 she left us to spent ten months in Canada. When she returned to us in 2017, she was looking for ways to travel cheaply. She then discovered housesitting as a travel option, especially in combination with pet sitting. "
However, as Celine was not 21 years old, she wasn't able to sign up as a TrustedHousesitters member. So Stefan and Rita, despite some reservations, took the leap and decided to sign up as sitters — but only if Fynn, their dog, and Celine could join them!
"At this point, we were still sceptical, because when we travel our dog always comes with us. If our dog couldn't come with us, we didn't go. One for all, all for one. The question what we always ask was, who would want a house sitter who brings a 160-pound hairy giant dog with him? But our daughter didn't let up, and at some point, she got an "Ok let's just try it, but you take care of the profile" from us..."
Stefan and Rita's initial concerns were proved wrong and they soon secured their first sit — with their daughter and Fynn, too. They realised their passion for travelling, and how rewarding it is doing so by house and pet sitting. From how comfortable they found themselves in fellow members homes to the adorable animals they've cared for, they have found the experience incredibly rewarding.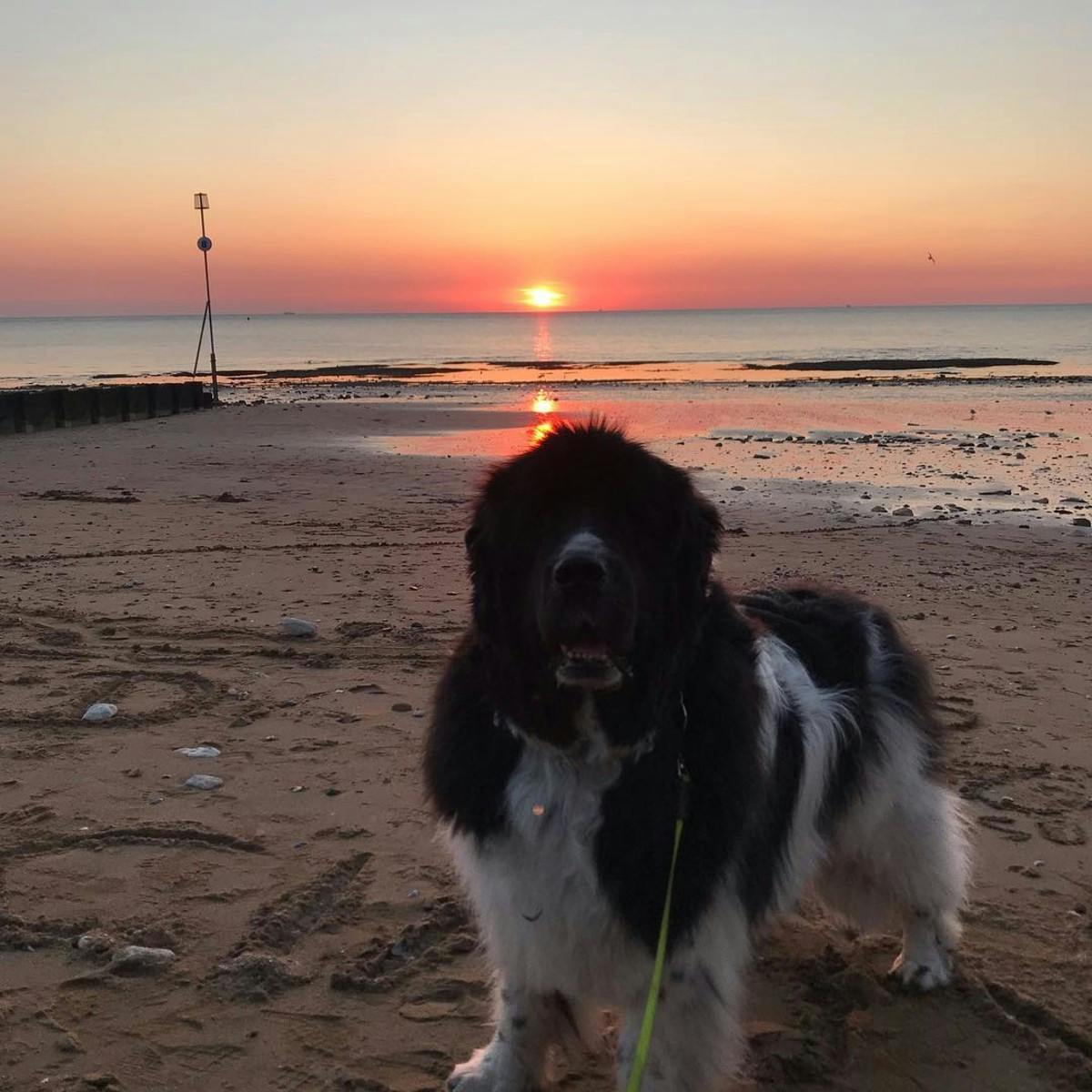 "That was the start of a glorious future of travelling. We realised very early that this way of travelling is the ideal way for us. During a housesit, we know of course that it is not our house, but when we come back every evening, it always feels like that we are coming home. It's not cold and unfeeling like a hotel... We feel warm and secure every time. We love the look into bright pet eyes when they show us that they are happy that we are there for them." 
They will have completed ten sits at the end of 2019, and are planning to carry on house sitting around Europe, but have plans to enjoy house sitting further afield in the future...
"We've already received our first invitation for 2020, and that's what we want to keep doing in the long run: visit new places, meet new people and pets. As long as our dog is still accompanying us and we are working, we limit ourselves to Europe and the bordering areas. However, once we have retired and without a dog at our side, we are already looking forward to the possibility of short and long term sits all over the world. Always knowing that there will be a pet waiting for us joyfully. In this sense, winning a lifetime membership is the best thing that could happen to us. We love it and the possibilities it offers to us."
Stefan, Rita and Fynn are no longer accompanied by Celine, though. Since turning 21, she's been able to enjoy her own travel and house sitting adventures...
"For her 21st birthday, our daughter got the first year membership as a gift from us. She's doing her fourth sit right now, and in a few weeks, she's off to San Francisco for her fifth. Also, her dreams are coming true."
And they have great plans for their #TrustedTales prize, a lifetime of membership...
"After winning our prize, we decided that we will pay the annual fees for her account at TrustedHousesitters whilst she completes her apprenticeship!"
Want to be in with a chance of winning next months #TrustedTales? Simply share a snap of your pet looking super cute on Instagram using the hashtag #TrustedTales to be in with a chance of winning prizes every month.