Belinda Jones, an author, became a TrustedHousesitters member in 2018. Here she tells us how house sitting has inspired her writing, the wonderful pets she's met along the way, and how you could be inspired to pick up a pen, too…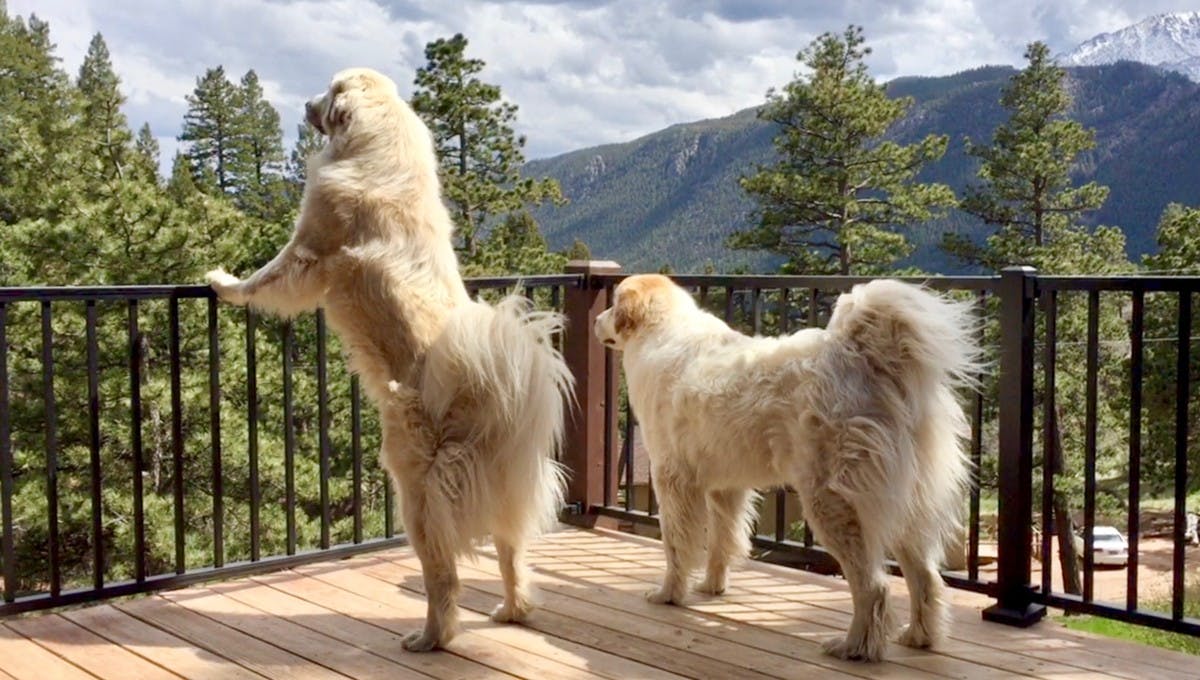 Travel has always been my greatest muse in terms of writing ideas
"You would invariably find me scribbling away in my notebook between salsa lessons in Cuba or coffee plantation tours in Costa Rica — but when my long-term book contract ended, I feared I was going to have to do some downsizing in terms of exotic story settings. The generous advances once offered by publishers had dwindled to pennies, and I couldn't see how I was going to afford to do the vital on-location research that meant my novels could also double as travel guides. Until, that is, I discovered TrustedHousesitters…"
Beginning my house sitting journey...
 Perusing the listings on the TrustedHousesitters website felt like peering into a box of glittering treasure — my eyes were wide as I clicked on options from Siamese cats in Switzerland to Newfoundlands in New Zealand. Suddenly it felt as if the whole world was once again opening up to me. I hit the jackpot with my first sit on the paradise island of Coronado in California — my wish was to research the historic Hotel Del Coronado for a time travel rom-com called The Hotel Where We Met, and the hotel itself was just five minutes walk from the beautiful pale blue clapboard house I was to call home for two weeks. My Mini Aussie charge (aptly named Story) was an utterly irresistible fluffball of sweetness and came with me on 90% of my research trips around the island. She even joined me at the Hotel Del itself — everywhere from the gift shop to the gazebo in the shady central courtyard to a leisurely breakfast on the terrace at Sheerwater.
Waking up to Story's bright, bi-coloured eyes was the most wonderful way to start the day, and I have to say there is no better company for me than a snoozing cat or dog when I am sitting tapping at my laptop. Writing solo can feel a bit of a lonesome pursuit but when I have a furry friend by my side it seems as if all is well with the world!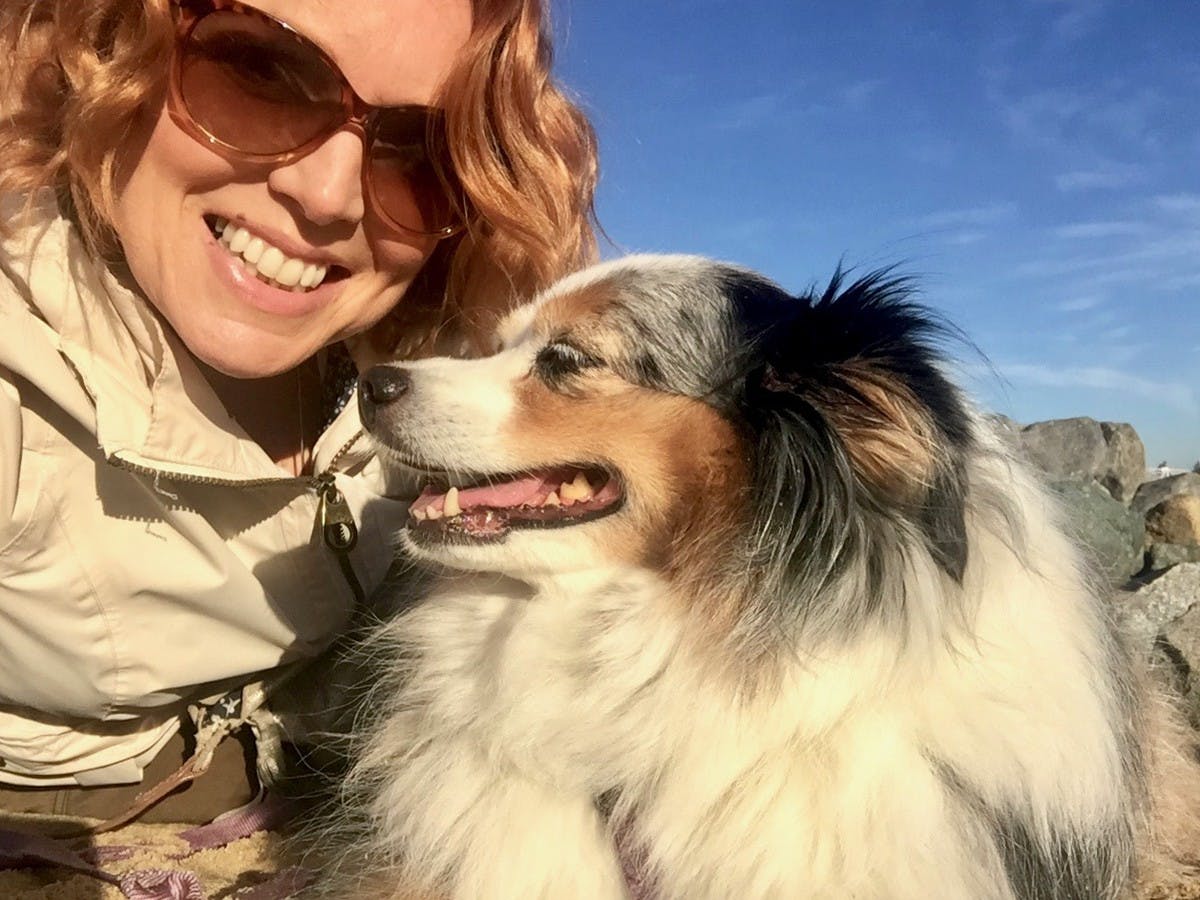 House sitting – a writer's retreat…
I think house sitting is a great match for both aspiring and professional authors — it offers a 'writers retreat' environment away from the chores and distractions of your own home, and it is satisfying to know you are providing a service by being present for pets that perhaps have separation anxiety or are used to owners who spend the majority of the day at home. The pets themselves might even work their way into your story – I certainly found this to be the case when I went to Colorado to research my next book project The Last Chance Dog Ranch.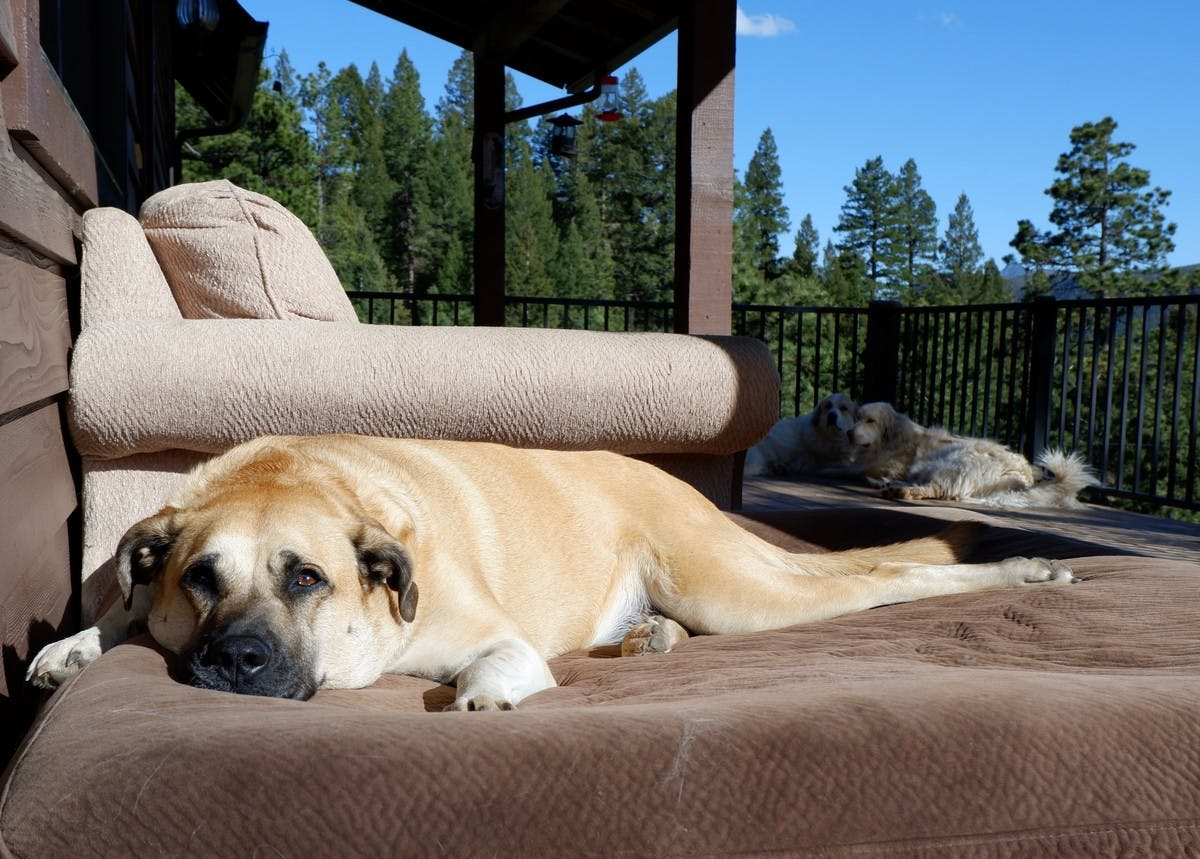 The dogs who worked their way into my novel, and my heart…
 I had been eyeing assorted cabin-style properties from Breckenridge to Boulder but then I saw a pair of giant Pyrenees Mountain Dogs splayed out on a deck in Green Mountain Falls… Ironically it was the third dog — an elderly Anatolian Shepherd named Harlee Quinn — who stole my heart with her soulful eyes and instant devotion. As the dogs are guardians by nature and have a large area to roam they didn't require walking (though Harlee did take me on a lovely trek one morning), so I was free to go off and explore the Garden of the Gods or the legendary Broadmoor Hotel at my leisure. But nothing was more appealing than coming home to these three honeys. The only downside was the night-barking but of course they were just doing their job, warding off the local wildlife, and to be honest, on the first night I couldn't sleep for smiling. It was just so amazing for me, an English city girl, to find herself up a mountain enjoying the freshest of air and even a sprinkling of summer snow.
It's no exaggeration to say that TrustedHousesitters has changed my life, and I relish the opportunity to experience completely different lifestyles, environments and animals. Caring for someone's beloved pal feels such a privilege and I am as excited to meet my new Shih Tzu charge as I am to explore Santa Barbara! The owners have already recommended some new reads from their Book Club, and as for Story's mum Adrienne from my first sit in Coronado — since we got to chatting about the writing process she was inspired to try her hand at memoir and has just been shortlisted for a prestigious writing competition — all because of TrustedHousesitters. Who knows what might happen if you decided to put pen to page on your next sit?
Author, Belinda Jones, was a cat person to her core until she met rescue pup Bodie nearly 10 years ago. The pair of them have since travelled to 30 US states and run the dog travel blog www.bodieontheroad.com