At the end of 2019, we asked you all to look back and celebrate the special pets and people you met through TrustedHousesitters. 
After reading through so many wonderful stories (through both tears, laughter and deliberation) our judges finally chose the winners of The Trusted Awards 2019. However, the vast amount of stories did mean that some special mentions had to be shared. 
Here we have Ana and Sergio, who were nominated by Christopher. The judges decided that they deserved a special nomination of which we titled Loved by Locals 2019. 

Meet Ana and Sergio…
Ana and Sergio are the most passionate and animal loving people we know! They took our Lola and Yolo and 'adopted' them as their own furry kids for the duration of the sit - almost 3 weeks. 
Our doggies are pretty spoiled and our Lola is sometimes tough with eating. Sergio would sit with her on the ground and spoon feed her, to ensure that she would get her nutrition. I also witnessed him having "one on one" conversations with the doggies, especially when it was time to say goodbye. He whispered in Lola's ear not to be sad, and he told her that he and Ana would be leaving so to not get too attached. 
The dogs were sleeping in front of the bedroom they had occupied for over a week! Yolo is a ball pup - he is addicted to the one ball he has and wants to play ball for hours on end. They played and played with him for hours and enjoyed the doggies so much that they mainly stayed home to hang  out with Lola and Yolo. Upon our return they treated us and our neighbors (they befriended our neighbors!) to a home cooked paella which was amazing!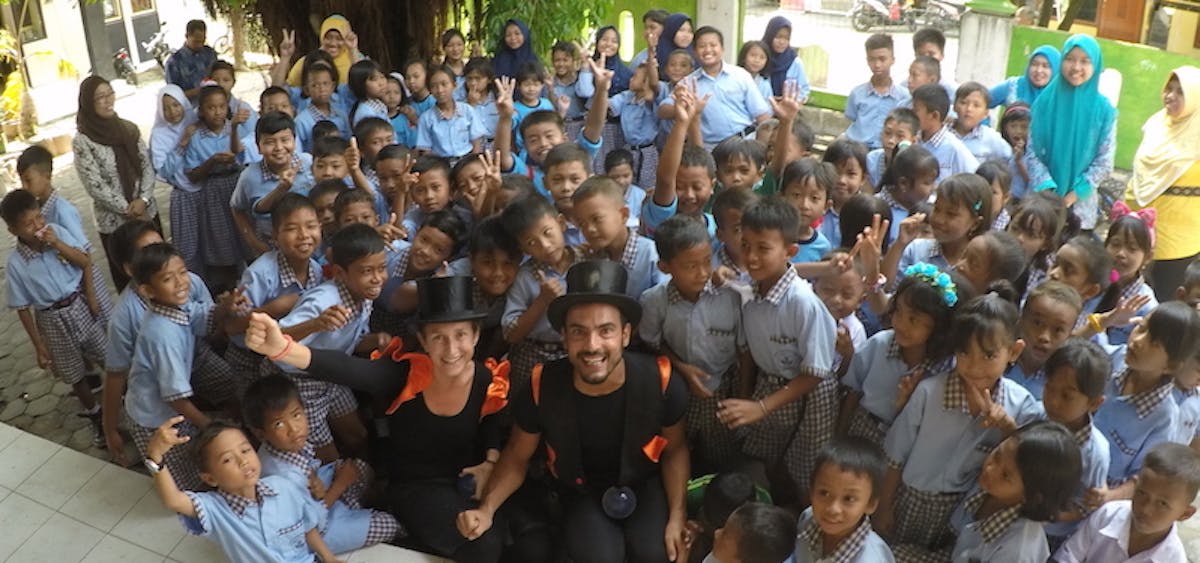 They are amazingly talented and travel around the world as puppeteers who integrate teaching children language with the aid of the puppets and other magical tools. They even went to the local orphanage (we live in Thailand) and offered free performances for the orphans, and then again did the same at the local school. These lovely people have the biggest heart, and they took care of all of us: dogs, owners,, neighbors and the children and orphans in our community. We are in touch with Ana and Sergio and follow them in their travels, while they keep checking on us and the doggies - our friendship is forever. They are the best and they will be forever in our lives! 

Want to see more of Ana and Sergio? Head to their profile.
Or why not hear more stories from our Trusted Awards winners and special mentions?