After retiring from her job in project management back in 2017, Gill joined TrustedHousesitters in pursuit of a new adventure. With Gill's recent retirement, and her husband, Andy, working from home, house sitting provided them with the perfect opportunity to explore new places while making unique memories they would never forget... 
"I'd read an article about a woman who had travelled around the world looking after people's homes and animals while they were away. 'We could do this!', I said to Andy."
After browsing the website for available house sits, Gill and Andy stumbled across a house sit in France caring for a menagerie of pets — including two dogs, three cats, and six chickens. 
"We sent off our application, and then a week later we received an email from the owners. After chatting with them over the phone, they told us the good news that we'd be successful. I couldn't believe it — we were off to France for a month!"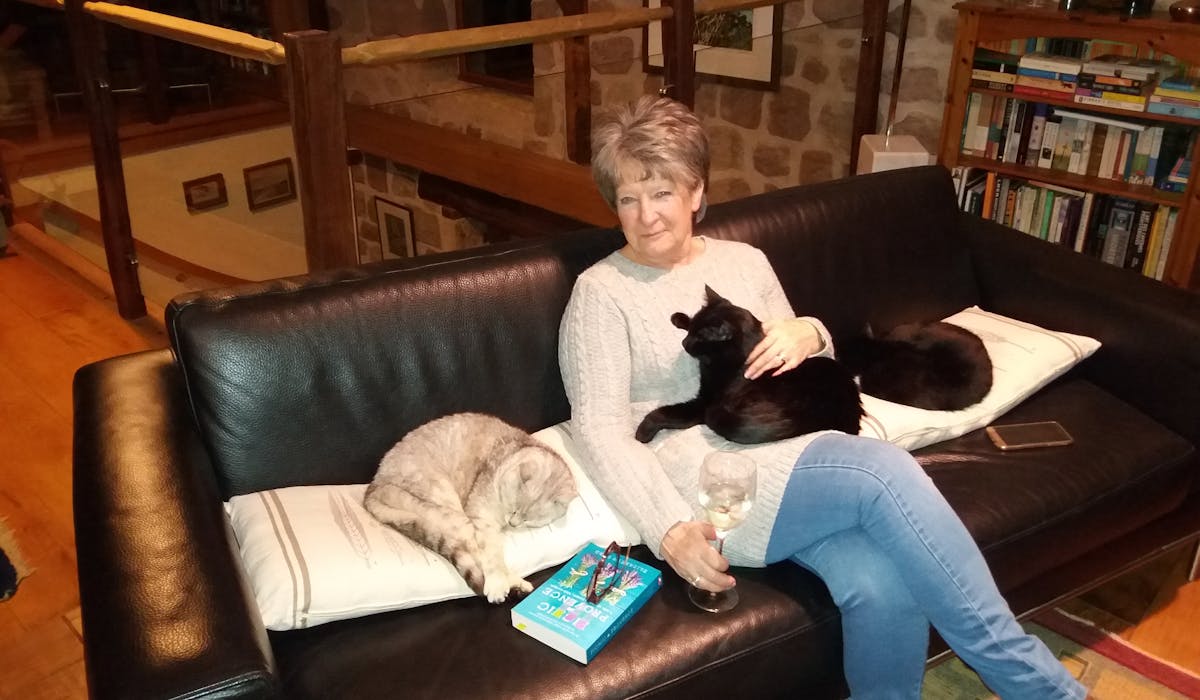 "The house was a converted barn in south-western France. It took us 13 hours to drive there, but it was all worth it when we arrived and were greeted by two very excitable chocolate Labradors. 
The owners also welcomed us with a lovely meal, before giving us a tour of the house and a rundown of the responsibilities." 
Thanks to the owners' warm welcome and instructions left in their Welcome Guide, Gill and Andy were able to get settled into their sit with everything they needed — from how to work the wood burner to where to find the chicken feed.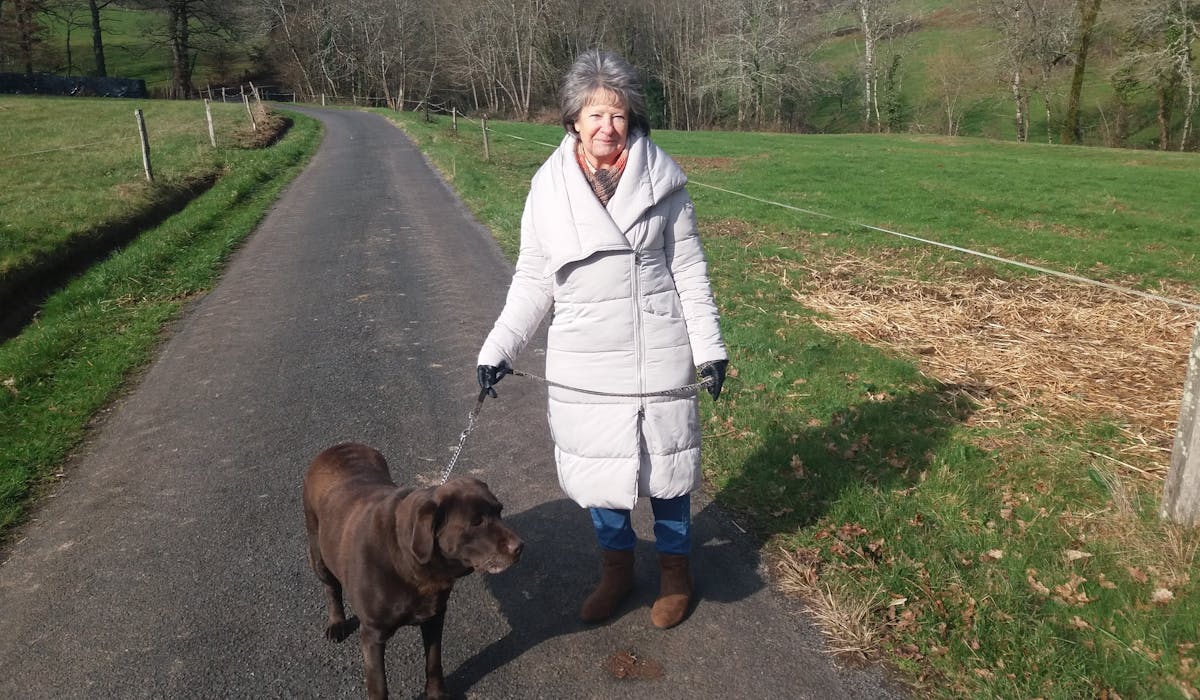 "Mornings were manic and consisted of feeding the animals and walking the dogs. Walking the dogs was something Andy and I were more than familiar with, it was the chickens I was worried about. But, I needn't have worried — in the end, they were so easy and usually just wandered around their coop until nighttime."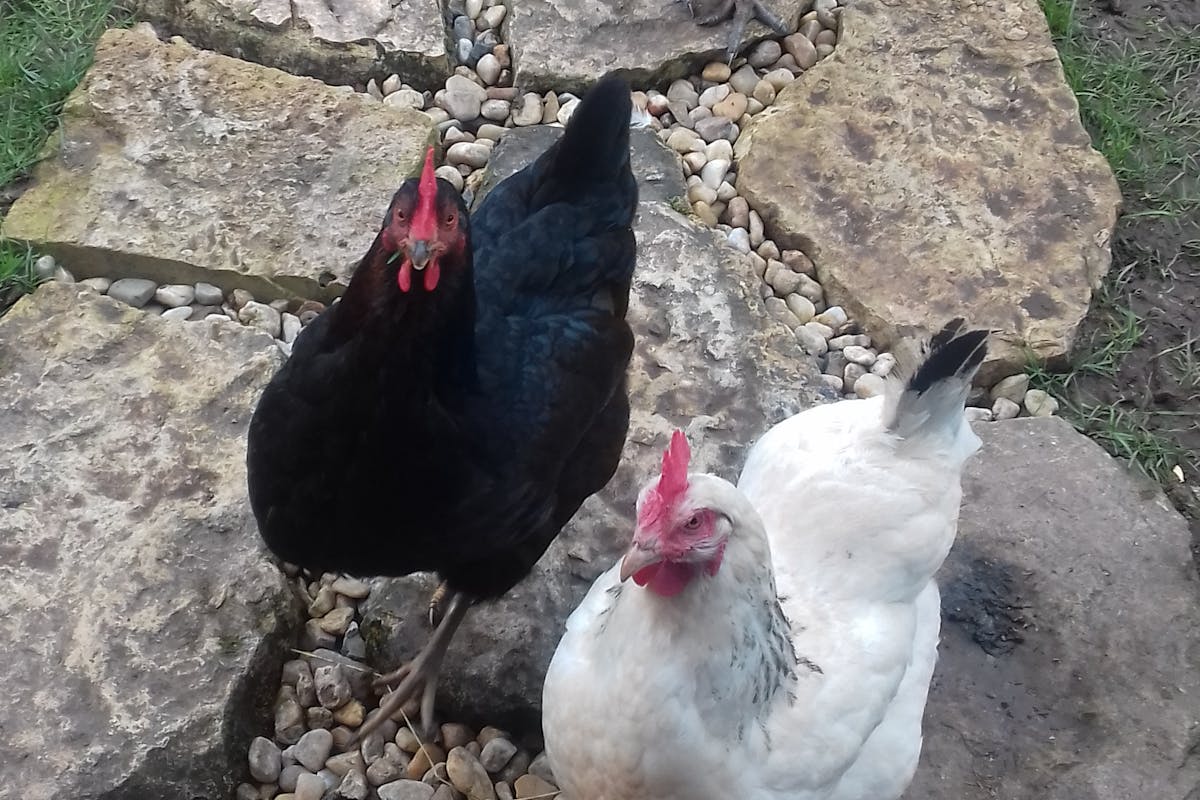 When they weren't tending to the chickens or walking the two Labs, Gill and Andy got to explore the nearby villages and chateaux. 
"We love house sitting because it gives us a chance to live and explore just like the locals do. It's flexible, too — we've looked at everything from last-minute sits over a long weekend, to sits taking place over an entire year. I'd now recommend it to anyone who has the time, the freedom, and a love of pets."
After their first sit in France came to an end, it didn't take Gill and Andy long before they were back on the site searching for their next adventure...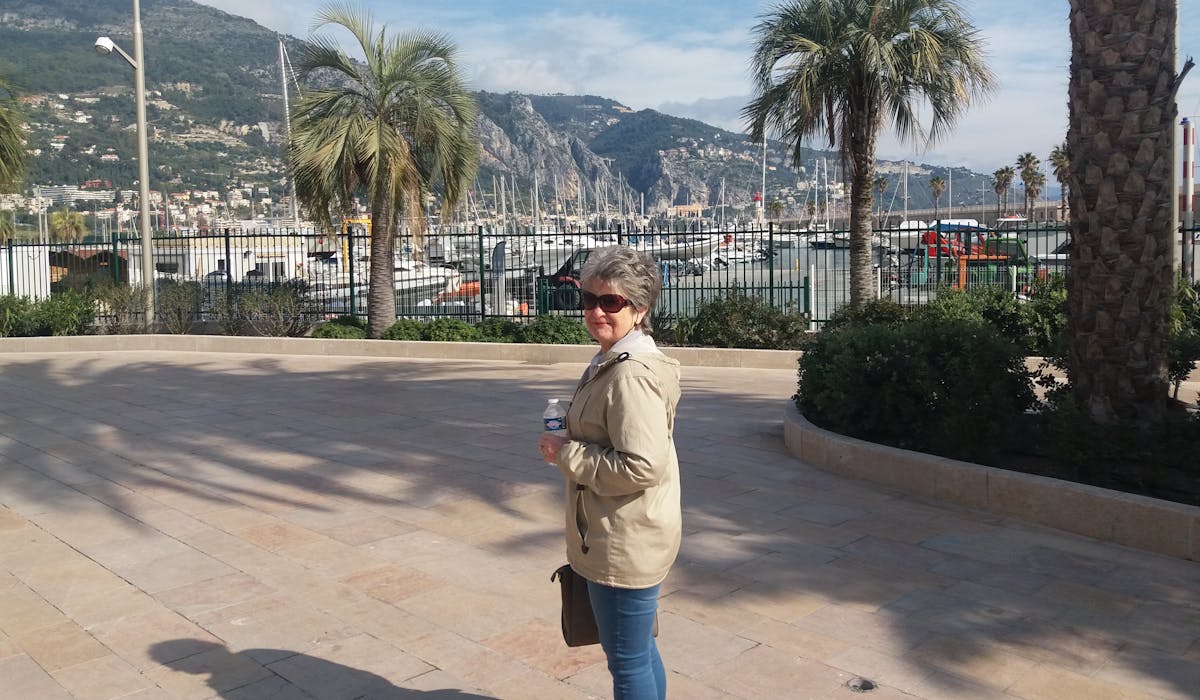 "The owners in France gave us a five-star review. Our next sit was a little closer to home, caring for two cats in Surrey. We were close to the city, so we even got the chance to visit London for some sightseeing. Our evenings were mostly spent cuddling up with the cats, and enjoying a glass of wine out on the patio. 
We loved this house sit, so we were delighted when the owners asked us to come back the following year for another stay. 
Since then, we've continued to enjoy the company of pets in exciting new locations  — including five cats in Costa Blanca. We even got to see in the New Year in Mallorca one year. At the age of 69, I now can't wait to spend many more years house sitting."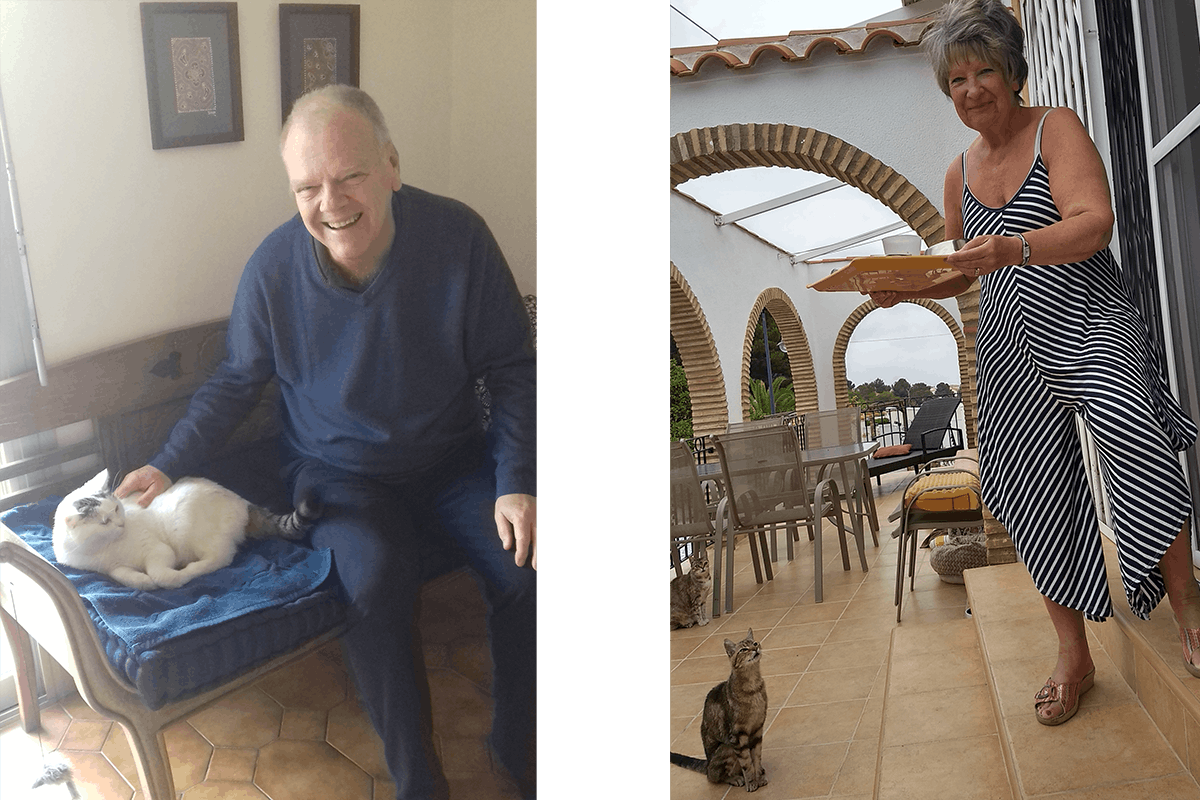 Sadly, Gill and Andy's house sitting adventures had to take a pause last year when the pandemic hit. But with hope now on the horizon, Gill and Andy can't wait to return to the pet sitting lifestyle they know and love. 
Inspired by her travels caring for pets around the world, Gill has written a book about her house sitting experiences. Chez Vous by Gill Harrison is available to buy now from Amazon in either paperback or e-book format.