This January marks the start of national 'Walk Your Dog' month — a whole month dedicated to our canines and their favourite pastimes! And what better way to shake off the January blues? We already know that going for a walk is great exercise for both you and your dog, not to mention that going for a good walk and getting stuck into nature can do wonders for us humans' mental wellbeing, too.
At Trusted HQ, we were thinking of the many ways that we could mark this national month, and one way — or should we say, one dog — definitely came to mind. So, we're throwing it back to 2016 and paying homage one very special pooch indeed, with the inspiring tale of Walnut the Whippet…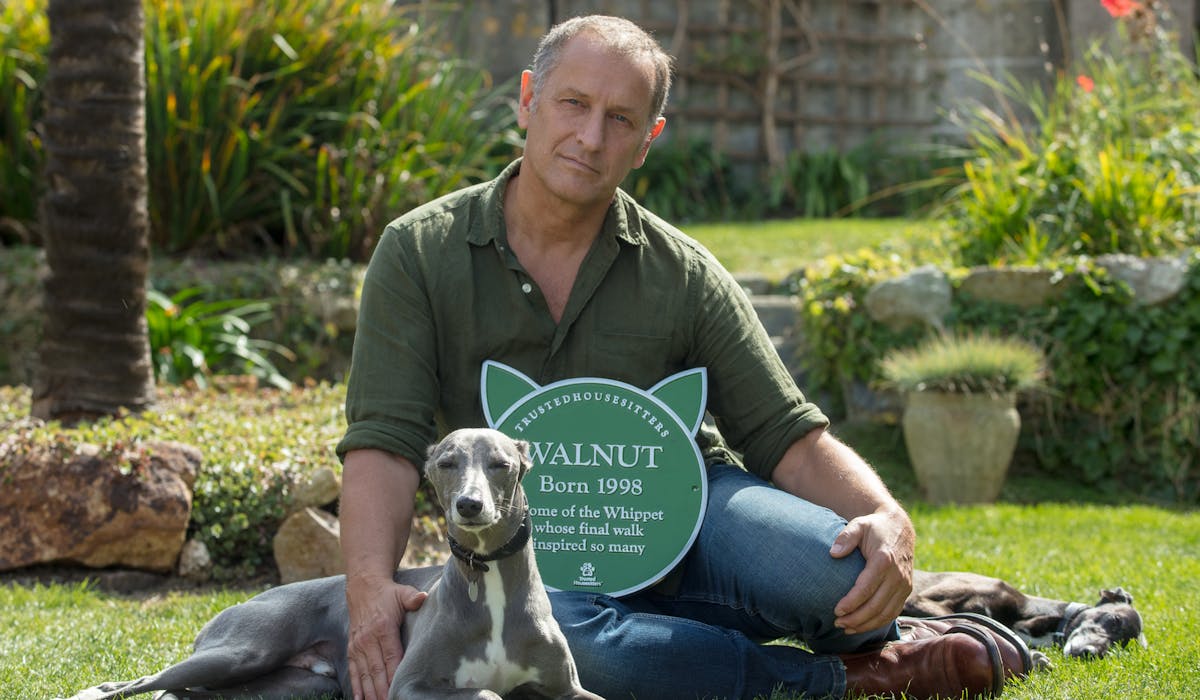 Starting with an open invitation from his owner, Mark, for fellow dog lovers to join them on their final walk, Walnut's story truly warmed the hearts of a nation. After encouraging people to #walkwithwalnut back in 2016, hundreds of both two- and four-legged friends travelled to join Walnut on his final ever walk on his favourite Cornwall beach, before he was finally laid to rest.
After bringing together pet lovers from all across the country and helping to inspire so many, Walnut was awarded a TrustedHousesitters Pet Plaque, the first plaque scheme dedicated to inspirational pets everywhere, both past and present. 
Take a look at Walnut's story below…
Interested in hearing from more inspiring pets? Meet some of the incredible cats and daring dogs who also received a plaque here. 
If you'd like to get involved and tell us about your pets (or a pet you've met through sitting), please do — we love to hear stories all about our many pawed, clawed, furry and scaled pet members, so do get in touch for a chance to have your story featured next on our blog!