This month we received some great entries for our July #TrustedTales competition, and although there were snaps of adorable pets of all kinds to choose from, members Toby and Anna's photo, or otherwise known as @eat_this_world, from a house sit in Brisbane that stood out, winning them two years of membership!
Anna and Toby became members 18 months ago, and have since made the most of their membership by taking care of pets all over the world…
"We have been travelling non-stop for about two years, and started using TrustedHousesitters one and a half years ago. Our style of traveling and the experiences we make along the way have changed a lot. As long-term travelers we absolutely love the fact that we can use TrustedHousesitters all around the world. This way we don't have to set up a new profile every time we cross a border.'
So far, they've completed sits in South Korea, Japan, China, Thailand, Australia, New Zealand and Canada, some of which have been more challenging than others. From pet sitting for 21 dogs in Thailand, a luxury apartment in Shanghai to a house overlooking olive groves in New Zealand, Toby and Anna feel incredibly lucky to have been able to travel for minimal costs, enjoy amazing sits and the experiences that come with them...
"We love that we are able to explore neighborhoods we would never find by staying in a hotel and we love that we can feel like we are part of the local life instead of just the usual tourists. Of course, TrustedHousesitters also helped us to save a lot of money on accommodation and we lived in absolutely stunning houses we wouldn't have the chance to stay at otherwise. We are moving around constantly and housesitting helps us to plan, rest and recharge our batteries before the next adventure begins."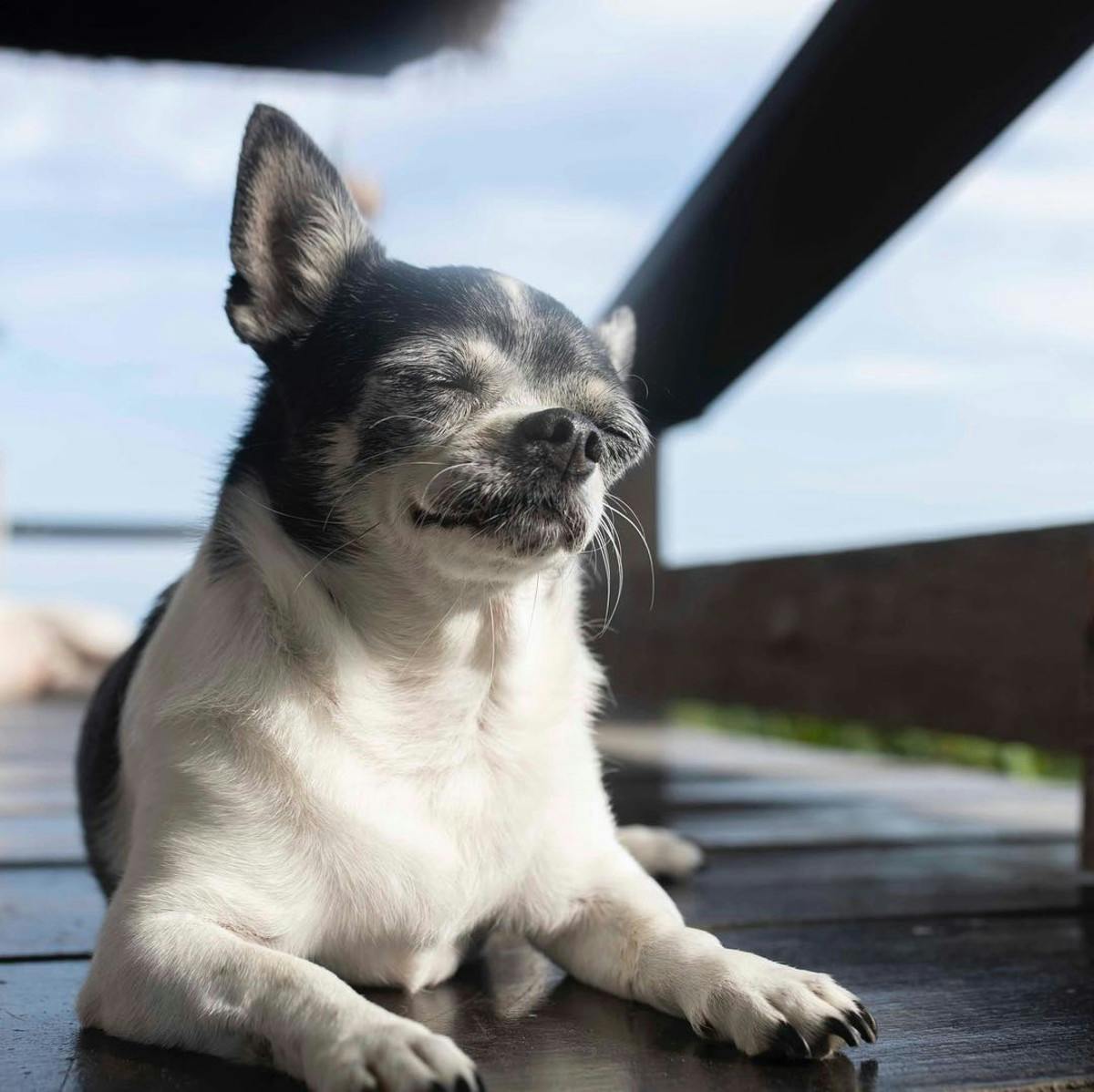 As well as staying in incredible houses and caring for pets, Toby and Anna appreciate feeling part of a sharing community... 
"We also appreciate owners opening up and sharing their homes when they are away. It feels like a sharing community where both sides gain a lot, without losing anything."
But when it comes down to it, the most important part for them is the animals they get to take care of...
"The biggest advantage of TrustedHousesitters are the pets we are able to take care of. Since we started living our full-time traveling lifestyle, it's not possible for us to bring along pets, that's why TrustedHousesitters is the perfect solution to get our regular dose of dog and cat love. We've met so many amazing animals (and their owners) in the past one and a half years with such different characters, routines and ways of life."
If you'd like to read more about Toby and Anna's lifestyle, including videos and photos from their house and pet sits, take a look at their website www.eatthisworld.com. 
Want to be in with a chance of winning next months #TrustedTales? Simply share a snap of your pet looking super cute on Instagram using the hashtag #TrustedTales to be in with a chance of winning prizes every month.