We were blown away by all the amazing (and adorable!) entries to our #TrustedTales competition this June, and it was great to see so many wonderful pet sitting moments. 
Alas, there can only be one winner, and after much deliberation it was this photo of Bella and Bertie, the Coton de Tulears, that saw members Julie & Jonathan (aka @theglobalpetsitters) crowned the winners of June's Trusted treat: one extra year of membership with TrustedHousesitters…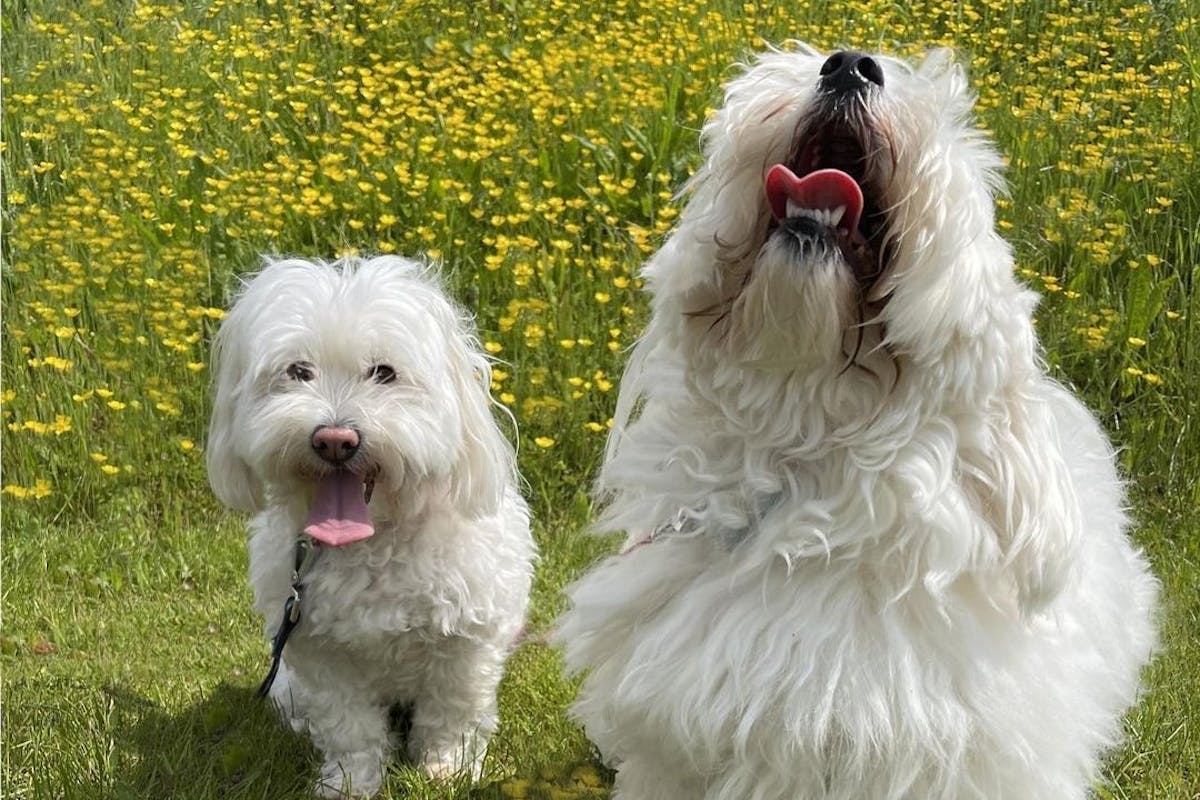 Julie and Jonathan joined TrustedHousesitters back in 2018 in pursuit of new and exciting travel adventures. But, as they soon found out, the real magic of pet sitting was in all of the wonderful four-legged friends they would go on to meet.
And now, with hope (and a safe and steady return to travel) back on the horizon, they can't wait to get back to the pet sitting lifestyle they know and love so well…
"Pet sitting as we travel saves us so much money on accommodation, but that really is not what our journey is about. Pet sitting is a wonderful way to experience 'slow travel' — it's all about enjoying the experience with the added bonus of furry friends for company. As pet sitters, we get the benefit of living like locals, making new homeowner friends and enjoying all the cuddles from their pets as we go."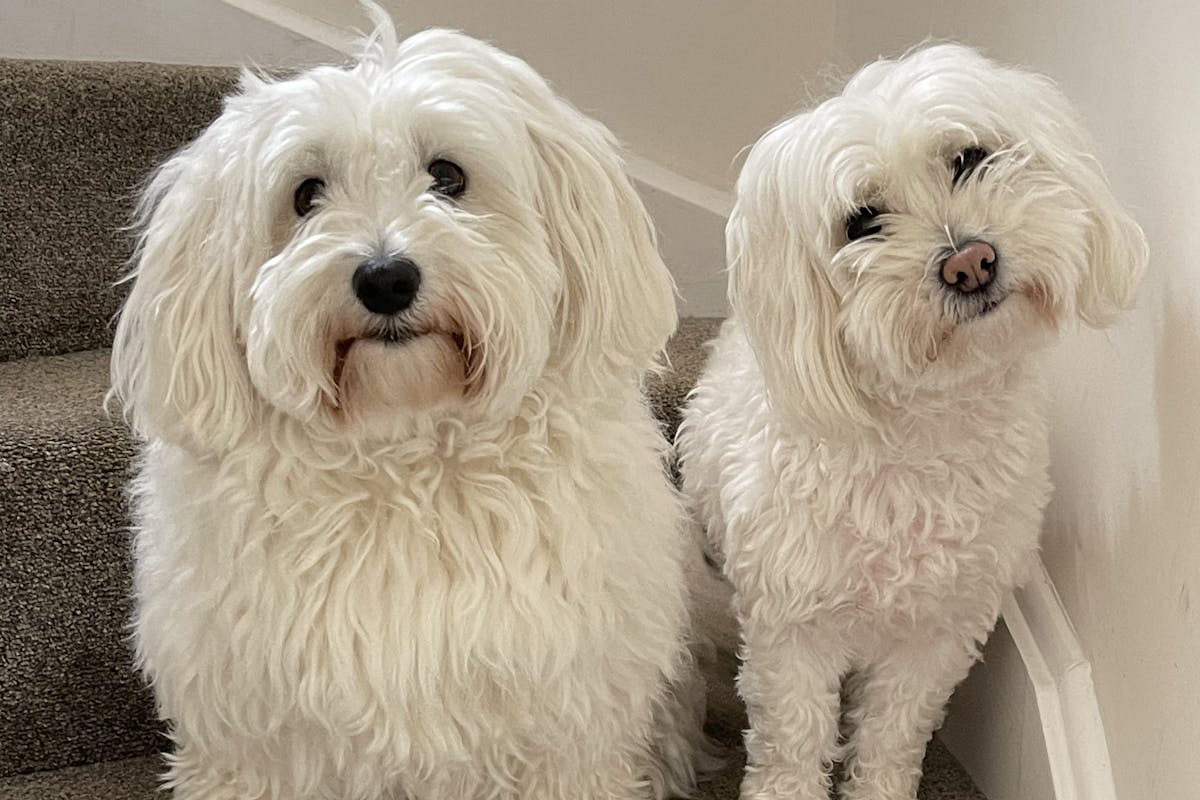 With over 50 sits under their pet sitting belts, Julie and Jonathan have had the opportunity to care for so many wonderful animals. Their recent sit, in Norfolk, was their third time caring for Bertie and Bella.
"Fluffy 4-year-old Bertie and 5-year-old Bella have very sweet temperaments and are great pals. Tiny Bella is a sweetie and takes everything in, quietly independent. She definitely loves her evening cuddles. She is so funny when she suddenly decides she wants to play fight with Bertie, believe it or not, she definitely ends up as the winner with Bertie running and hiding away! 
And Bertie is almost human! He is a real softie, such a happy chappy and he has the most adoring comical personality, like a cheeky playful child that you just can't help laughing at — even when he's naughty!
They LOVE their routines. especially evening cuddle time and bedtime. As soon as lights are being turned off they rush upstairs onto our bed and sit ready for us to join them. They sleep on the bed all night, luckily the owner has a big bed and they are only little pooches. We are forever friends with their owner, Maxine."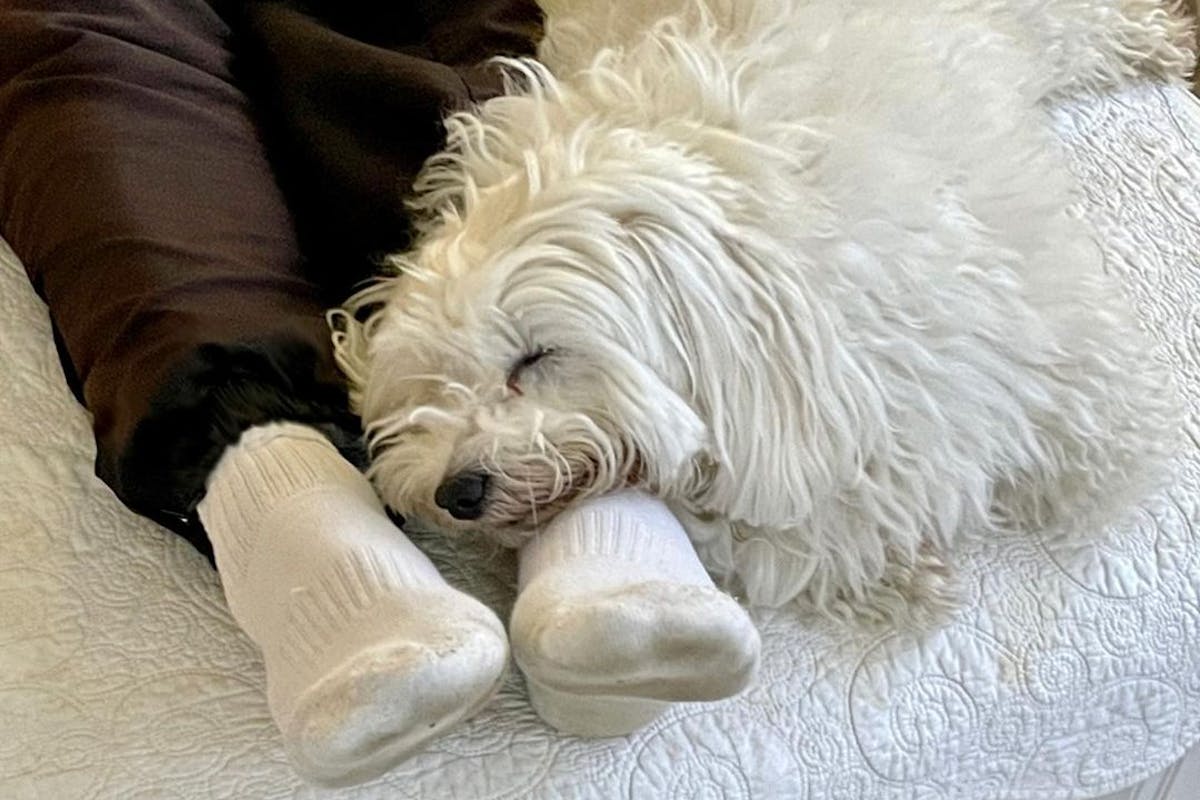 They look forward to using their prize — an extended year of membership — to continue their pet sitting adventures.
"Our one year extended membership prize will be a real bonus for us and help us to restart our international housesitting journey. As soon as travel is possible again we are wanting to visit Australia and New Zealand. We are so excited! We are already scouring through the many fabulous TrustedHousesitters listings and have saved our sit favourites to research again once travel and entry to those countries is safe and possible.
We have plans to use our full visas, 3 months in Oz and 6 months in New Zealand. We will be visiting some family in Sydney and the rest of our time we will be house and pet sitting, exploring locations we have only dreamed of visiting and which would be totally impossible for us to contemplate visiting without house sitting."

Want to win your own Trusted treat? Enter our monthly #TrustedTales competition by sharing your pet sitting moments with us (or photos of your own adorable pets) on Instagram using the hashtag #TrustedTales. 
Join our Community Forum
Remember, you can also share your pet sitting stories and photos with us on our Community Forum. Join today and share advice, find support, and discuss all things house sitting, pets, travel, and more.