From perfect strangers to your pet's perfect sitter
TrustedHousesitters members will always bond over their shared love of pets. And while owner and sitters are of course strangers when they first connect, it doesn't take long for the special relationships to grow once they've gotten to know one another. That's exactly what happened between sitter members Zac and Jill, who house sat for Susan and her two adorable cats, Zoe and Callie. 
Kindly nominated by Susan for a Sitter of the Year Award, Zac and Jill, went above and beyond during their three month house sit in December 2017. She spoke to many people to find her ideal sitter — and with that, Susan found just the right match.
"After interviewing several people through TrustedHousesitters, we selected Zac and Jill to care for our two beloved cats, Zoe and Callie, while we spent the winter in Arizona." 
It was really important to Susan that her sitters stayed in contact, so she knew Zoe and Callie were still settled and safe at home with their new friends.
"Throughout the three months, Zac and Jill stayed in daily contact with us. We were quite anxious about leaving the cats for such a long period of time and were delighted with the photos, videos, and stories that Zac and Jill shared with us through texts, emails, and FaceTime."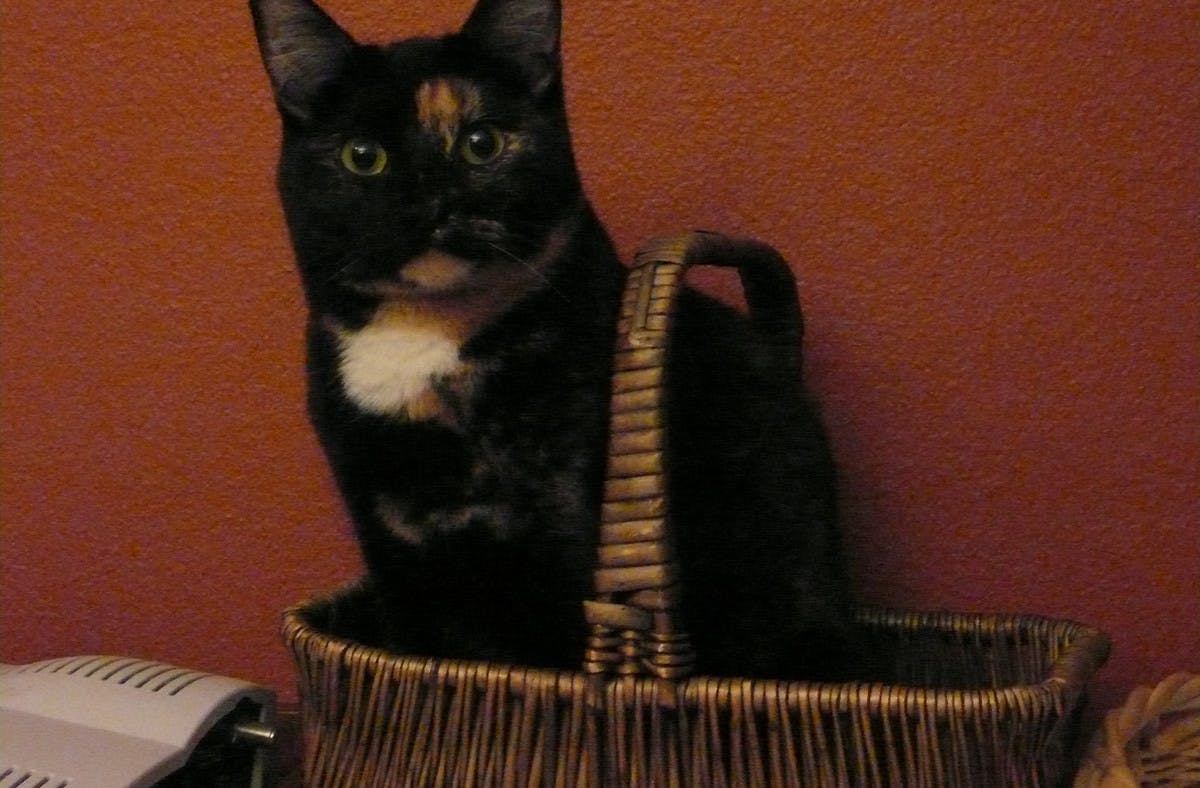 Susan was overjoyed to hear that Zac and Jill had fully involved themselves in the local community...
"One of the many things that impressed us about Zac and Jill was their interest in volunteering while they were living in Portland for three months. They asked for ideas about where to volunteer and when we suggested that they take over our 'Meals on Wheels' route, they quickly said yes. The 'Meals on Wheels' Center was so pleased to have them join the team."
Zac and Jill truly went above and beyond when caring for Susan's home and feline friends. From veterinary visits to usual daily duties, they stepped into Susan's shoes smoothly. 
"This young couple did a superb job of caring for the cats and our home. They took Zoe to the veterinarian when she was ill, managed our mail, coordinated home repairs, and kept our house immaculate including organizing the linens (which I loved!)"

All of this lead to that special bond — the perfect friendship between like-minded pet lovers. 
"The best result of this three-month house sit was developing a lasting friendship with Zac and Jill. We now refer to them as our "kids" and have stayed in touch with them regularly as they travel the world."
We absolutely loved reading this story from Susan — and we'd love to hear even more. If you've got a story you'd like to share about fantastic sitters you've met or owners which have provided you with a wonderful house sit, please let us know by clicking the link below. 
Supporting you through every step
Members have a range of trusted tools to connect and communicate securely and enjoy safe and successful sits. These include sitter ID verification, a private messaging platform, and a shared code of conduct that all members agree to. There's even an Insurance Backed Guarantee for extra reassurance.
But the tool that members tell us gives them real confidence — especially when they make their first connection — is our 24/7 Membership Services team. Made up of both owner and sitter members, they're an experienced pack offering round-the-clock support that helps members through every step of the journey.
To learn even more about how we help our members connect and share with confidence, take a look at our trust and safety page.
Want to know more? Don't be a stranger...
Whatever the time, whatever your question, our 24/7 Membership Services team will be happy to help.