It's the most wonderful time… for a house sit! A festive 'home away from home', a couple of cute pets to cosy up with by the fire (or relax with on the patio - a Christmas house sit on the beach? Yes please!) What could be better than house and pet sitting over the holidays? Pretty much nothing, if you ask us!
That said, Christmas is a busy time of year for both owners and sitters alike. So, how can you cut through the metaphorical tinsel and land yourself a house sit for the holidays? We're glad you asked! 
We spoke to pet sitter extraordinaire and TrustedHousesitters Community Manager, Angela Laws, to bring you our 5 top tips for landing a Christmas house sit. Happy house sitting! 
Top tips for securing a Christmas house sit
1. Start your search - and apply! - early 
Christmas isn't just the most wonderful time of year... with so many house sitting opportunities available, it's also one of the best times for new or first-time sitters to land their first house sit. 
But with Christmas vacations looming, many owners are anxious to find a sitter as soon as possible - one that's perfect for them, and their pets. Which is why it's important to start applying as soon as possible to ensure you don't miss out on that special ho-ho-holiday house sit.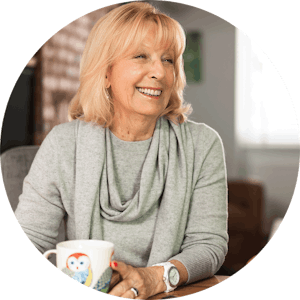 Angela's top tip: "Don't forget, you can apply for multiple sits and this is the best way to apply over Christmas. You're only committed to the sit once you and the owner have spoken and both clicked 'confirm'. So until then, cast your net wide and apply for any sits that catch your eye, and when you are invited make 100% sure it's the right sit for you... no one wants to experience a cancellation by choice."
2. Make sure your sitter profile is up to scratch
Of course, before you hit that all-important 'apply' button, you'll need to make sure your sitter profile is sparkling brighter than a Christmas tree. So, take some time to write a great profile, apply for your free ID and background checks, and be sure to add in lots of friendly photos of yourself (and don't forget to include some photos with pets, too). 
Another important step is to apply for your house and pet sitting references, which you can do via your member dashboard. Adding at least 3x references on your profile can increase your chances of landing a house sit by 20%, so think about who made it onto your 'nice list' this year, send them a reference request, and see what Santa brings!
Angela's top tip: "Do you have any festive photos of you and a pet from a past Christmas? This time of year, consider adding them to your profile. It'll help owners visualise you in their home, caring for their pets over the holidays."
3. Write a brilliant application message
Once you've found a few house sits to apply for and you're confident you've got a sitter profile to be proud of, it's time to write an application message - one that will really stand out to owners.
The key here is to make sure to read the listing carefully and focus on what you can do to help. Sure, you may be excited to explore the nearby Christmas markets on your York house sit, but consider this: what will the owner be more interested in? The answer: what you can do to help, and that you're the right person for their pets and home. Ultimately, rather than explain why you want the sit, tell the owner why they'd want you!
Angela's top tip: "Remember to personalise each application message you send with the owner and their pets names. Avoid copy and pasting - be THAT sitter they want to start a conversation with!" 

4. Be flexible with your dates
Christmas can be a particularly hectic time of year for travel. So, try to be as flexible as possible with your arrival and departure dates, and if possible, arrange to arrive a day or two before the sit, so that you and the owner have time to meet and conduct a home tour.
Applying for a local sit is a great way to experience the magic of Christmas house sitting, without the hassle of jumping on a plane or going very far at all. Why not search our latest house sitting opportunities in your area? You might be surprised at what you find! 
5. Communicate!
It's important to have good communication when house sitting, but it's particularly important around Christmas.
When applying, be sure to respond quickly - remember, owners are looking to secure a sitter as soon as possible and having great communication will certainly give you an extra edge. 
Once you've confirmed your sit, remember to exchange personal contact details. The more ways you have to communicate, the better! And while on a sit, be sure to send the owner regular pupdates and photos of their pets, so they can enjoy their holidays with total peace of mind.
Angela's top tip: "If you have a dream location or date range in mind, why not set up a saved search? And make sure you're subscribed to receive our emails, as we send out a handpicked selection of the best Christmas sits via email every week."

By following these top tips, we're sure you'll be sleighing off to your Christmas house sit in no time!
Remember, if you need any more help or advice, there's a whole community of experienced sitters ready to lend their expertise. Just head on over to our Forum and introduce yourself to get started. Or, if you're ready to get start your Christmas pet sitting adventure, then...