At the end of 2019, we asked you all to look back and celebrate the special pets and people you met through TrustedHousesitters. 
After reading through so many wonderful stories (through both tears, laughter and deliberation) our judges finally chose the winners of The Trusted Awards 2019. However, the vast amount of stories did mean that some special mentions had to be shared. 
Here we have Suzanne, who was nominated five times, meaning we had to honor a special nomination of which we titled My Pet's New Best Friend 2019.

Meet Suzanne…
Nomination one
"Suzanne definitely goes above and beyond. She brought items to make cat toys with her and my neighbors saw her out in our yard for hours every day playing with the cat. Our cat is VERY picky, but he clearly fell in love with Suzanne because he brought a "reward" of an iguana that he caught one afternoon. 
She kept in daily communication, made sure to send photos and videos of our cat loving every minute of the visit. He slept with her (which he does NOT do) and I KNOW he was sad when she left. He slept on her bed for days after she had departed. Suzanne is very interesting, as a person, and definitely understands that our cat is our child and treated him as such. She kept our home incredibly clean, even washing the sheets and towels before her departure. She fed our cat a variety of his food and even got him to eat his monthly pill without fuss, which I can't even get him to do. She is much deserving of the award and I can't wait to have her back to look after the cat (and maybe our dog as well)."
--
Nomination two
"Suzanne exceeded our expectations by about 1000%! Firstly she was very flexible when I was running late to meet her at my place to show her around - she waited for me and then gave me some great advice about living in NYC and some of the local tips (as we've just moved here).
I felt really comfortable leaving Sloan, my cat with her and each day we were provided with professionally shot photos of Sloan relaxing in the sun and on the couch. Her partner, Fernando made a feather toy for Sloan that he still carries around and plays with. And the whole time they stayed, they played classical music for Sloan as they said cats absolutely love the sound of it (it is true).
She left the apartment spotless, and Sloan was the picture of contentment and happiness when we returned. The whole experience was so positive, I will definitely ask her to cat sit again when we next go away. She even recommended a window seat/hammock for Sloan and it is his favourite place in the house - she truly is a cat-whisperer."
Nomination three
"Ever since her first pet sit, Suzanne has stayed in touch with us and asks about our cats. She has helped us with our problem cat's behavioral issues. During the pet sits (two and counting) she sent us updates and amazing photos. This Christmas she even left Christmas dolls that looked like us, with the two cats waiting for us under our tree as a thank you for staying. We love it when Suzanne stays - it's as if she's the cat's auntie from Australia whom they adore more than us! P.S. She's also great with mail, packages, watering our plants and restocking our fridge with essentials for our return home!"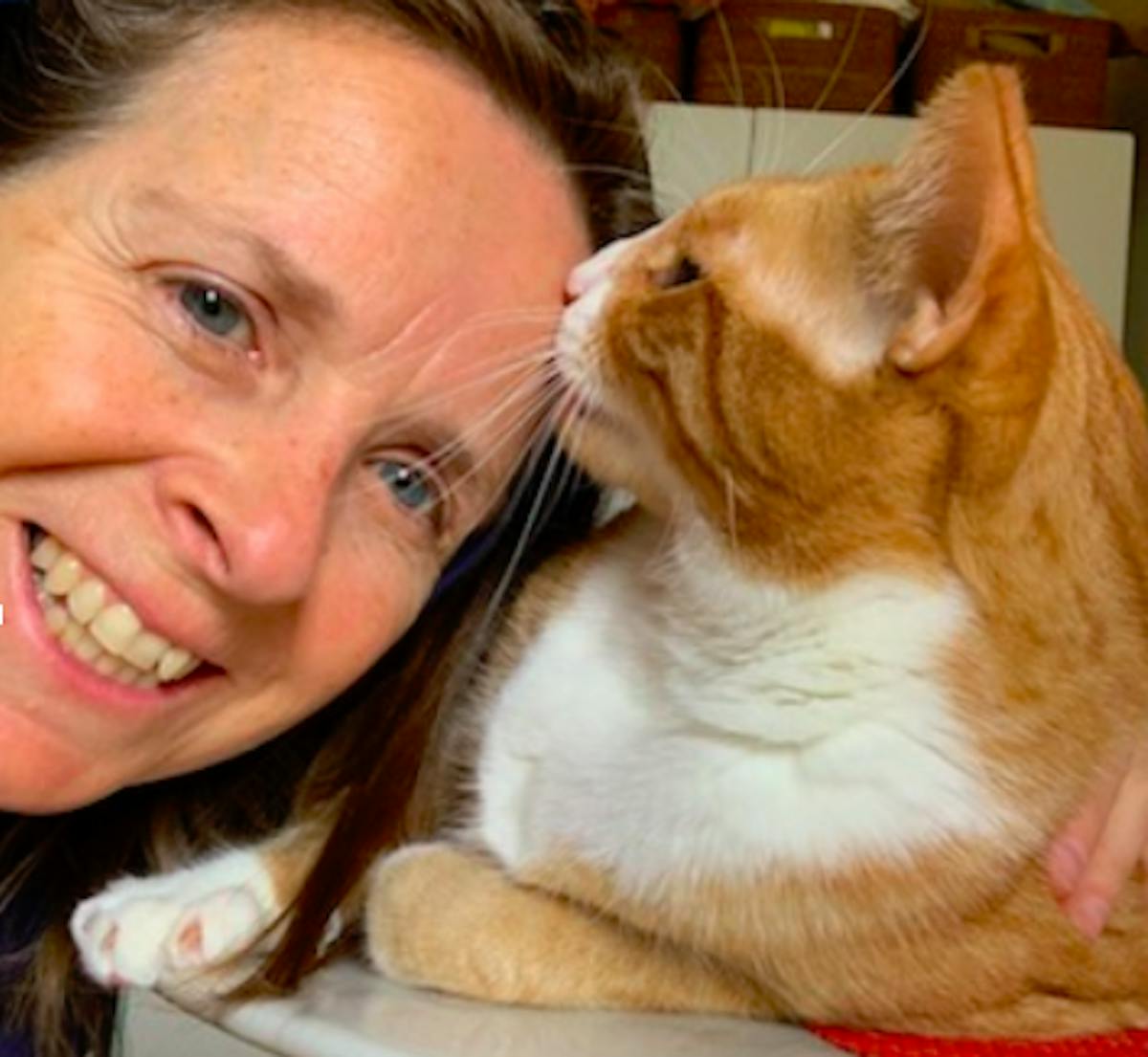 Nomination four
"Suzanne has been going above and beyond for our precious ones! We have her at our place right now for her second stay because we loved her so much. She stays in touch with us every day and sends the most beautiful (and quite professional) pictures of our cats. She buys them new toys, and her partner even made some toys himself from actual bird feathers - and it flies! The cats loved it and still play with it! 
Whenever there is something going on in the apartment she lets us know or even fixes it. She observes the cats and informs us of her observations. After her last cat sit she 1) left the apartment in great shape and bought groceries so we would have food upon our return, and 2) stayed in touch with us several times a week, asked about our cats and gave us ideas on what we could change to make things easier (one of our cats is a bit difficult). She has a winning personality and is just such a nice person! 
When she arrived for her second cat sit she even brought a gift from one of her travels in Germany because she knows I am German. Over the past months we came to find out that she is actually an animal handler at the Metropolitan Opera (besides many other talents), which probably makes her the most overqualified pet sitter ever!"
Nomination five
"Suzanne was the absolute best sitter! She was communicative during her entire stay while she watched our two kitties, sending us adorable and funny updates several times a day. She left our place in tip top shape. But most importantly, she has a deep understanding of animals and their needs and behaviors - she made some fun toys for our kitties that they absolutely adore and still play with. And she managed to get our two cats (who normally don't get along too well) to play with each other and become better buddies. She even gave us tips on how to calm our "alpha" cat. She is great!"

Want to see more of Suzanne? Head to her profile.
Or why not hear more stories from our Trusted Awards winners and special mentions?