This month, we're celebrating TrustedHousesitters' 10-year anniversary. That's ten whole years (or 60, in dog years!) of keeping pets happy at home and connecting pet lovers from all across the globe.
While our celebrations this year might be a little different to how we'd planned, we've been taking a walk down memory lane and looking back on ten whole years of TrustedHousesitters, and raising a bowl to the pets — and people — that made it happen!
Meet the Class of 2011…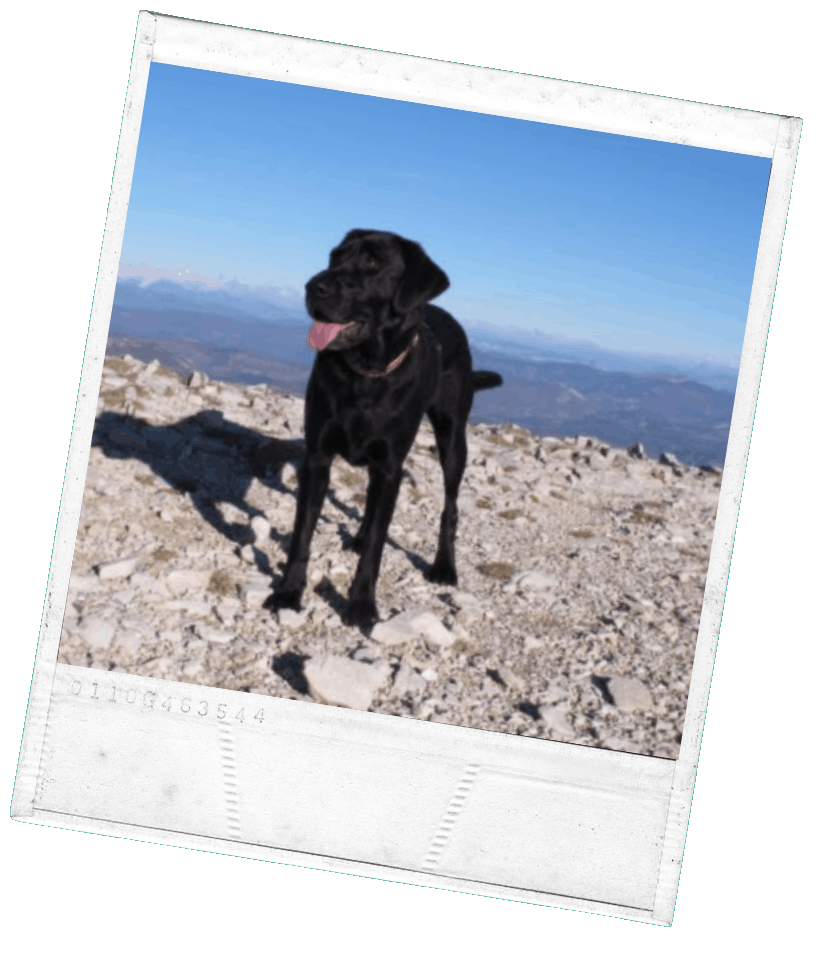 "I've had many repeat sitters over the years, they must really love me to keep coming back!
I love showing them around my hometown of Uzes, often bringing along my Collie friend who lives next door for some doggie company..."
Meet Margaux, the fun-loving Lab representing TrustedHousesitters' Class of 2011
Margaux's owners, Louise and Don, joined TrustedHousesitters back in 2011 and have welcomed several sitters into their home since, many of whom have returned to look after Margaux for a second, third — and even tenth time!
"It was our absolute pleasure to look after Margaux. She is a pleasure to walk, she even shows you the way if you forget the route home (or indeed if she decides she wants to detour for a swim in the river!)" — Bernadette, UK
Australian sitters, Peter and Deb had the chance to love and care for Margaux on ten different occasions, but it was their first sit with her that really stood out...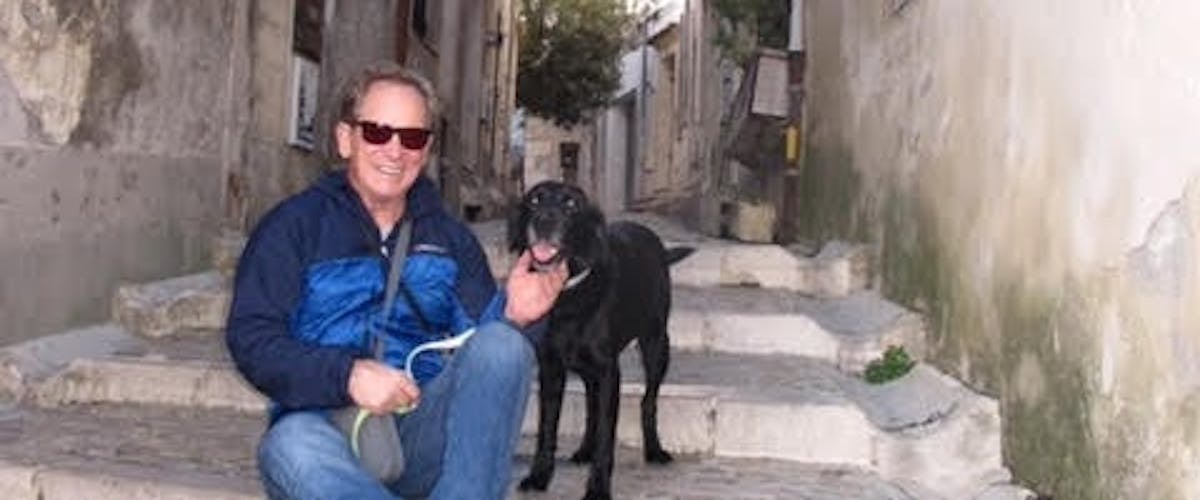 "Our first time in Uzes caring for Margaux coincided with a once-in-a-decade flood where the water rose by 15 metres — and we were forced to take refuge in a third-floor bedroom!" — Peter
It was this experience that helped Peter and Deb to realise the fundamental reasons why people have house sitters — to provide security and presence in a property, but also to provide security and presence for the pets under their care.
Forming an instant bond, Peter and Deb spent nearly 12 months over the subsequent five years with Margaux, becoming her "second set of owners". 

Explore more stories from 10 Years of TrustedHousesitters...
Read more
Are you in TrustedHousesitters' Class of 2011? If you joined us that year, or cared and loved for a special pet in 2011, we'd love to hear from you. Get in touch, and you and your pets could feature in our virtual yearbook!