You get to experience first-hand just how adorable your furry companion is, but capturing this on camera to share with the rest of the world can often prove difficult. From struggling to get your cat to look directly into the camera, to contending with a particularly playful pup, or simply choosing an attractive background, it can be quite a challenge! That's why we've put together some useful tips to help you photograph your beloved furry friends.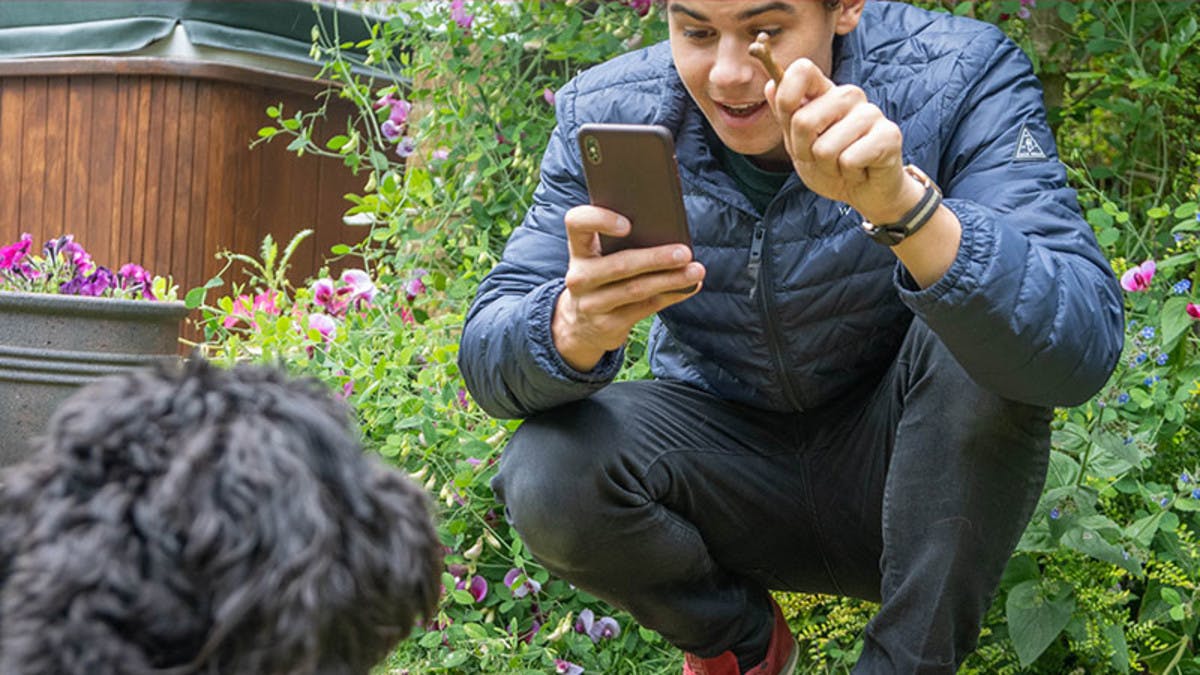 Use a treat or toy to hold your pet's attention
Playful, super sleepy, or just a little bit mischievous, one of the trickiest parts of taking a photo of your pet can be keeping their attention while you get the perfect shot. One way around this is to grab one of their favourite toys, or a treat, and hold it up right next to the camera so you can snap them staring up to the lens wide-eyed and alert!
Cats love a catnap, so snap away
Getting a good photo of your pet doesn't have to involve them being awake — be opportunistic. Cats, in particular can be hard to photograph when they're awake and exploring, but they do love a nap. Make the most of your whiskered friends' quiet time and get snapping. You'll be able to take as many photos as you wish, as well as trying out different angles, meaning you can get the perfect photo of your feline friend snoozing peacefully in no time.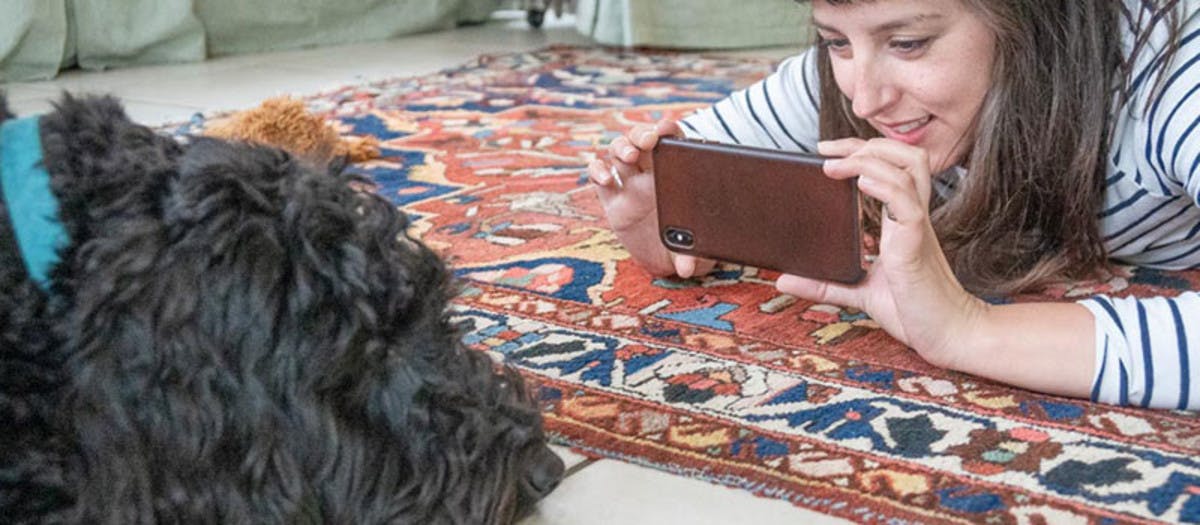 Get down onto your pet's level
Trying to show off your puppy's gorgeous brown eyes, or your kitty's sweet pink nose? Try getting down to their level to take photographs. Crouching, kneeling or even lying down will allow you to get a more detailed shot of your pet and their adorable features.
Turn off the flash
Consider the time of day and lighting conditions. Remember, unlike us, pets aren't prepared for a flash, and they aren't a fan of them either. Try to avoid taking photos where a flash is needed, opt for daytime settings where you can, or well-lit indoor areas if you can't resist a snap in the evening.
Take photos outside if you can
Getting outside to take photos doesn't only help with lighting, it's a great way to capture your pet's personality! Most dogs come alive on a walk, so take your chance to get photos of them running, playing or rolling in the grass. And it's not just dogs you can get great shots of outdoors — cats love basking in the sun on a warm day.
Whether you're capturing a funny moment, sharing adorable photos on social media, or uploading to your TrustedHousesitters profile to show sitters who they'll be caring for, these handy tips should have you successfully snapping portraits of your pets in no time.
Looking for pet photography inspiration?
Our sitters love to share photos from their house and pet sitting adventures. Take a look at the TrustedHousesitters Instagram to discover the furry faces shared by our members. Or why not search our house and pet sitting opportunities to find your own pet pal to photograph? With adorable animals around the world looking for a pet lover like you to care for them while their owner is away, it's a great way to make picture-perfect memories and put our pet photography tips to the test.