Cat Sitting Opportunities
- Ireland
Completed House Sits

My name is Mary and I recently became the willing slave of a 4 month old kitten, ...

Cathy and I (Kurt) moved to Ireland about six months ago. We sold all of our possessions, ...

Ava (the cat) and I live in a pretty little home in the village of Rathcoole in ...

Hi we need a reliable and caring person or couple to look after our cats and home ...

We have 2 kittens, Jack and Janey who are brother and sister. We are travelling away for ...

We have a great, peaceful and private spot nestled away in the trees, 5 minutes from a ...

Looking for someone/couple to take care of our indoor/outdoor ...

Gort, Ireland

I am semi retired,spending more time painting, gardening & travelling. My husband is self employed and still ...

We need a house sitter to come and live in our house to look after our three ...

We are looking for cat lovers to cat sit Mr. Fluff. He is very shy, as he ...
Cat sitting
In exchange for a free retreat
If you love cats, then cat sitting through TrustedHousesitters is a great way to enjoy the company of these feline creatures. Imagine being away in a home from home with the cat curled up on your lap in front of the fire - cat sitting provides you with some wonderful company during a house sit and is one of the most popular pets to care for while house sitting.
More on Ireland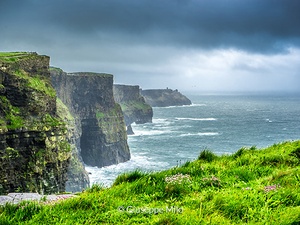 Trying to find free accommodation in Ireland? Have you considered taking on a house sitting assignment to reduce the cost of your visit to the Emerald Isle? Join TrustedHousesitters.com today and secure a house sitting assignment in Ireland that will enable you to live rent free during your stay.
An ideal alternative to high priced holiday rentals, house sitting provides budget conscious travellers with a way to subsidise their stay in Ireland. By providing free property care during your visit, you can reserve more of your travel fund for memorable activities that will enrich your experience of Ireland.
You'll find a wealth of Irish house sitting assignments on TrustedHousesitters.com, just take a look at the assignments listed below. Register with us today for the opportunity to apply for the Irish house sitting assignments that best fit with your travel plans.
Whether you're looking for country cottage just outside Limerick, an apartment in the centre of Dublin, or a family friendly escape in Cork, search TrustedHousesitters.com and connect with home owners who can offer you free accommodation in Ireland.
Want to visit Ireland but not sure where to focus your search for a suitable house sitting assignment?
A thrilling Viking history and gutsy gastronomy make Dublin the perfect place to live like a local. In fact, one of the highest rated attractions in the city is to have a pint with a Dubliner! There's no surprise then that Dublin has been voted Europe's friendliest city. Twice!
Search for a house sitting assignment on Ireland's West Coast and take in part of the iconic Wild Atlantic Way. One of the world's most enchanting coastal routes it is split into five sections. Kerry, Limerick, Galway, and Donegal all offer a superb base from which to explore.
Cinematic scenic vistas and secluded beaches make the Ring of Kerry one of Ireland's most notable attractions. Secure a house sitting assignment near Killarney and live rent free beneath the summit of Kerry's indomitable mountain terrain.
Need more inspiration? Scroll through our interactive map to find house and pet sitting assignments currently available in Ireland, and sign-up to TrustedHousesitters.com to secure free accommodation next time you travel to the Emerald Isle.
DISCOVER THE WORLD
Near or far with TrustedHousesitters