Trusted Tools: Sitter ID Verifications - a guide for owners
As part of our industry-leading Trust & Safety features, we have sitter ID Verifications — you may have noticed these before, but we want to ensure you know exactly how this Trusted Tool can help give owners like you extra peace of mind so you can find the sitter that's perfect for you, your pet, and your home.
What are ID verifications?
Identification checks and verifications are designed to give owners extra peace of mind, allowing you to connect and share with your fellow members with confidence. Sitter ID Verifications can be especially reassuring if a sitter is new to the community and yet to build up reviews — or, simply to give that extra bit of reassurance that they are trustworthy and verified.
What are the ID checks?
Our verification features offer our house and pet sitter members the opportunity to gain the following verifications for their profile:
Email address - sitters confirm their email address
Phone number - sitters provide a phone number and receive a code via SMS or over the phone
External reference - sitters can ask someone to provide a character reference.
I.D. document check - sitters can provide a visual document of an identification document, for example, a passport, driving licence or National Identity Card. Identification checks are then performed on their chosen document to ensure that they are valid, including cross-checking databases to ensure that they have not been reported as lost, stolen or compromised.
How can I identify a sitter's verifications?
Verifications of a sitter can be found on their house sitter profile.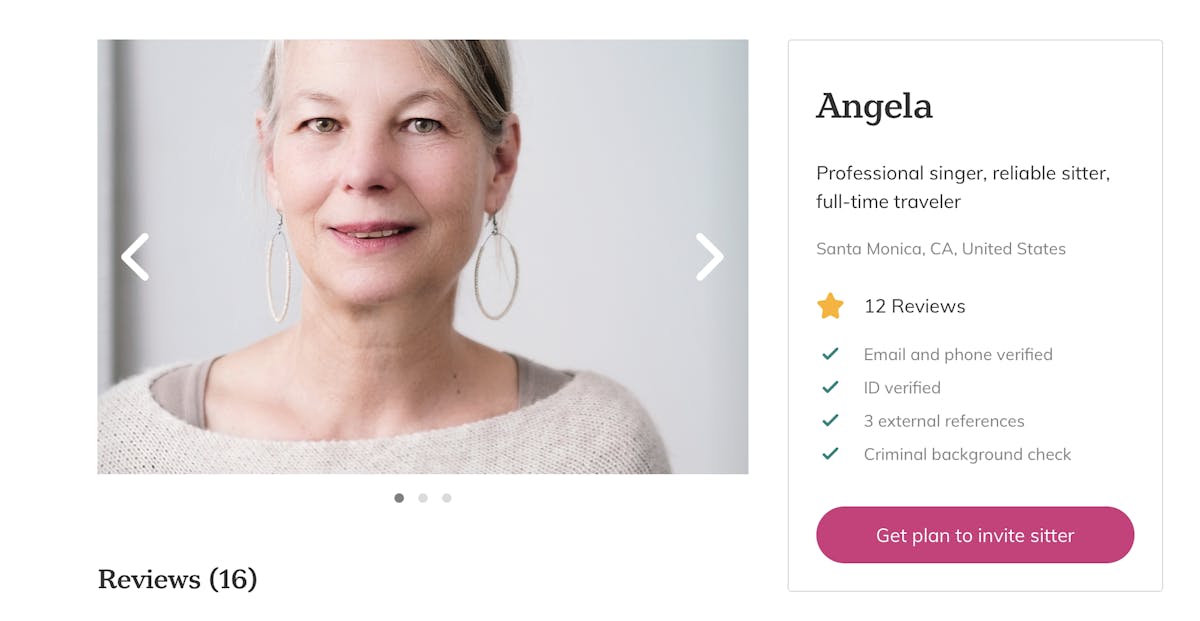 Any more questions?
Sitter ID verifications are there so you can communicate with confidence and be assured you're getting the best sitter to take care of your pet and your home. If you have any further questions or queries on how Sitter ID verifications work, what they are, or where they are located, then don't hesitate to contact your Membership Services team, who will be more than happy to assist you.