Recently joined TrustedHousesitters? Welcome to the pack! You're now one step closer to opening the door to unlimited worldwide house sits, and adorable pets in locations you'll love...
However, we know it can be tricky to know where or how to get started with your house and pet sitting journey. So, to help you on your way here's a recap of how it all works, and a few tips to get you started...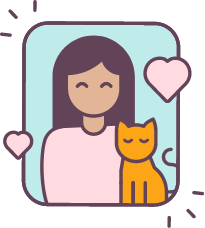 1. Create your pet sitter profile
The first, and arguably one of the most important steps for any budding pet sitter is to create a sitter profile — one that really stands out from the pack! 
Your sitter profile is your chance to showcase yourself, so be sure to create a profile that's bursting with personality, pictures and previous pet care experience. Need some tips? Check out our blog posts on how to create the perfect sitter profile and how to choose the perfect photos to go along with it. 
And don't forget to apply for your free sitter verifications and request some references!
Trusted tip: adding references to your profile can increase your chance of securing a house sit by 20%! You can ask anyone who knows you well for a character reference, such as a colleague or a landlord, but we recommended getting a pet or home sitting reference where possible.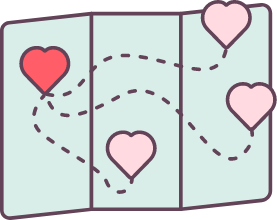 2. Explore unlimited house sits
 Once you've got a sitter profile to be proud of, it's time to begin your search for a house sit! Why not use our search filters to search by location, pet type or date/duration?
If you're new to the world of house sitting, why not start with a few shorter, local sits? It's a great way to build up your profile and reviews. And after all, you needn't travel far when there's a whole world of adorable pets and new experiences just around the corner!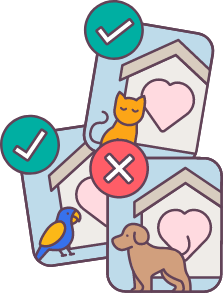 3. Apply for multiple sits
We know it can be easy to set your heart on one particular pet or home, but applying to multiple sits greatly increases your chances of landing your very first house sit.
Remember, you're only confirmed for a sit once you and the owner both click 'confirm', and as the sitter, you make the final confirmation.
So, until you've confirmed a sit, you're free to apply to any and all sits that catch your eye.
Trusted tip: be sure to personalise your application message and let your love of pets shine through! Why not check out our handy blog post on how to write the perfect application message.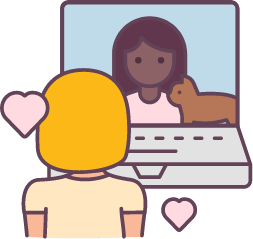 4. Chat with the owner
Heard back from one of the sits you applied for? Great! Now it's time to arrange a chat with the owner. 
This is your chance to shine, so to make a good impression be sure to ask lots of questions, let the owner know all about your previous pet care and house sitting experience, and explain why you want to house sit for them. Ultimately, try and show the owner why you're the perfect sitter for the job.
Trusted tip: remember, the owner wants to know that you're the right person to take care of their pets. So, try to view yourself through the owner's eyes and be sure to focus lots on their pets and how you can help.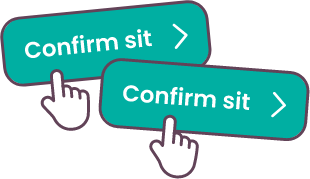 5. Confirm your sit
You've been confirmed as a sitter — congratulations!
Now, your owner will need to click 'confirm' to select you as their sitter on their member dashboard. Then, you'll need to do the same, and once you do you'll be committed to taking on that house sit. 
Then, prepare for your upcoming sit and get ready to meet your new pet pal… Wagging tails and a warm, fuzzy welcomes awaits!
Hear from your fellow members…
With your TrustedHousesitters sitter membership, you'll explore new places while making a difference to the lives of pets and people along the way. Hear from some of your fellow sitter members, who are doing just that…
"I have felt so lucky to be a part of the TrustedHousesitters community for the past 3 years. It has helped me travel while feeling so welcome in people's and pet's lives."
TrustedHousesitters member, Kelsey, US
"We have had a great time using TrustedHousesitters to look after other people's loved pets. Everyone we have met has been lovely. I recommend TrustedHousesitters to loads of people."
TrustedHousesitters member, Alison, UK
"Our experience has been nothing short of amazing! We have completed five wonderful sits in the most beautiful destinations: Old City Philadelphia, the Swiss Alps, an Orlando resort community and historic Alexandria Virginia. The program has literally changed our lives."
TrustedHousesitters member, Anne, US

Need more tips, tricks and advice?
Our friendly Community Forum is the place to be! Join today and meet like-minded members. Share advice, find support, and discuss all things house sitting, pets, travel, and more.