With the festive season upon us and an array of tempting holiday sits available, we thought we'd share our top Christmas house sitting tips, so you can enjoy seamless sits and celebrate the most wonderful time of the year in the company of adorable pets. 
1. Make sure your profile has that extra sparkle
Owners are seeking someone who will take exceptional care of their pets and home especially when being separated from their beloved pets can be even tougher at this time of the year. Make sure your profile is up to scratch so that you can secure your perfect Christmas house sit. Things to remember:
Include good quality photos of yourself, preferably with pets!
Make sure you have completed your Sitter ID Verifications. These identification checks and verifications are displayed on your sitter profile on your Trust Badge and are designed to offer owners extra reassurance that you are trustworthy and verified. These can be very useful if you're new to the community and haven't built up many reviews. If you'd like more information on what these are and how they work, check out our blog here.
Take a look at your introduction –– give owners an insight into why you feel you would make a great pet sitter. Need a little more guidance in this area? Read our top tips for first-time house sitters which will help you make your profile stand out.
2. Be flexible with your Christmas dates and location
You may know that you want to spend Christmas Day in the company of pets, but it's important to be as flexible as you can with dates and locations. Be open to different periods of time and locations; a local sit can still feel like an exciting getaway in a new environment. Keep an eye on daily alerts via email or on the TrustedHousesitters app. The holiday season is a very popular time for owners and sitters, which means there are plenty available, so be sure to keep on top of all the new sits that are added so you can find your perfect festive getaway.
3. Once you've secured your sit, communication is key
'Tis the season to eat, drink and be merry, but there are a few key things you need to do after you've secured your sit before you can kick back and relax with a mince pie. The run-up to Christmas is usually just as busy as the day itself, so you need to make sure everything is in place for you to have a smooth handover and sit. 
Ask questions – from how to turn the heating on and WiFi availability to local amenities, make sure you've thought of everything you may need to know during your stay. Remember, over the festive period owners may not be as readily available to contact and answer this type of question, so it's best to ask now.
Trusted tip: Remember, as part of your membership you have access to our 24/7 Vetline, who you can call anytime for advice on animal care should you need it. And, in the event of any incidental damage to the property or if the pet you're caring for becomes unwell, you should always contact the owner immediately.
Request your Welcome Guide from the owners - this handy guide should be packed with useful information from the owners about their pet and home.
Arrange a meeting - get to know the owners and the pets you'll be seeing in Christmas with. A face-to-face meeting is great, if you can, or a phone or video call to enjoy getting to know one another.
If you have agreed to a Christmas house sit, you should not cancel unless there are exceptional circumstances, such as serious illness or family bereavement. In the event that something does happen that will prevent you from attending your sit, make sure you let the owners know as soon as possible so that they can make alternative arrangements.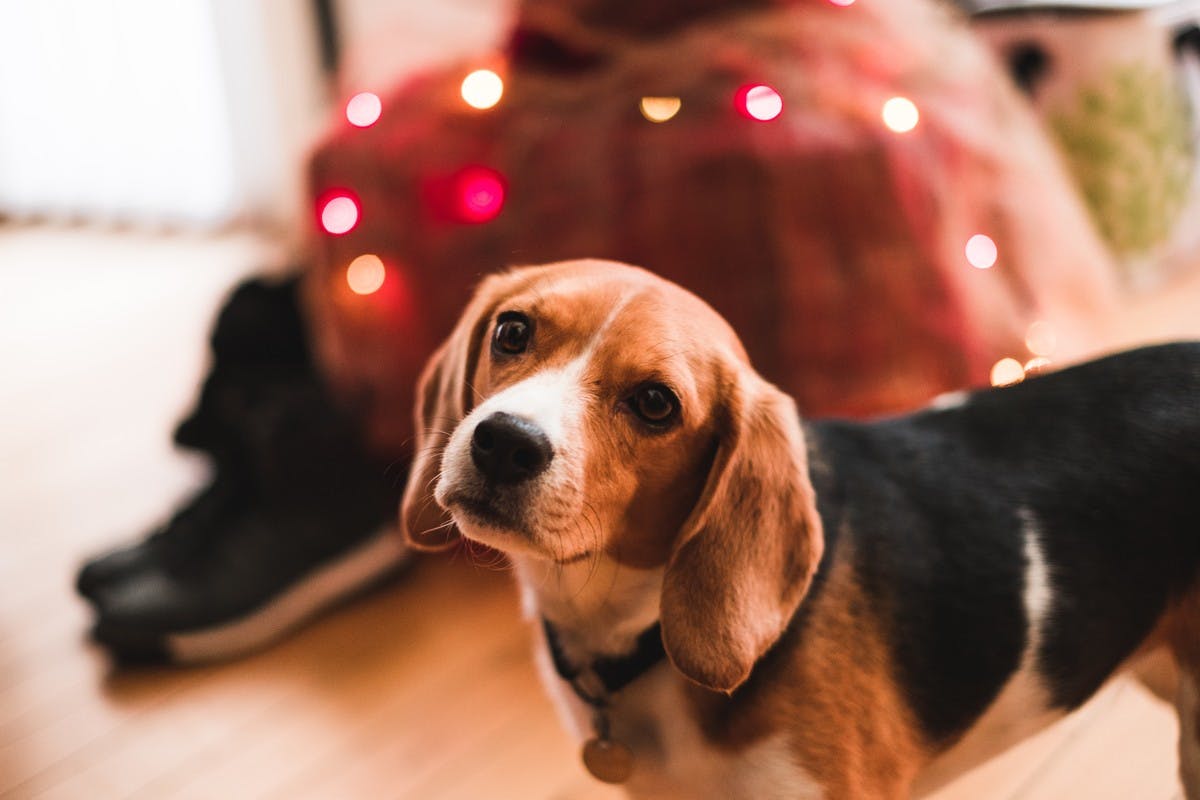 4. Make sure you know what is expected of you
Get a thorough understanding of all of your responsibilities from the owners before the sit begins, so that they can head off on their trip assured that you'll be taking care of their pet and home just as they expect. This includes specific routines for the pets you're caring for, any household tasks — such as taking the bins out or recycling — as well as watering any plants or where extra pet food supplies are kept. 
5. When you're there, keep in contact
For the duration of the sit, you should agree with the owners how often they would like updates on how their pet is doing, and how they would like to be contacted. At Christmas, it can be especially hard to leave beloved pets behind, so make sure to make contact on the day so that they know their furry family are having as jolly a day as they are. 
6. Enjoy taking care of your new furry pals
Caring for pets and giving them love and attention will be second nature if you're a member of TrustedHousesitters –– remember, that's why you're there! So, as well as making sure you keep them well-fed, clean and exercised, indulge your festive friends with lots of belly rubs, long walks, strokes and cuddles! 
7. Ensure a smooth handover when the owners return
The festivities may be over and this may also mean your sit is coming to an end. It's important that you spend time preparing the house for the owners return. Make sure it's clean and tidy, and everything is as you found it and give them an update on how the sit has gone. This includes letting them know about anything unexpected that may have occurred while they were away. 
Trusted tip: Once you've completed the handover, leave feedback on your sit, so that future sitters can decide whether the sit is suitable for them, as well as help owners continue to find their ideal sitters. 

Whether you're still searching for the perfect festive house sit, or already have one secured, by following these straight forward Christmas house sitting tips, you'll be the shining star at the top of any owners tree over the festive period.
We have a blog packed with even more guidance on how you can be the best sitter you can and secure fantastic house sits all year round. If you have any more questions, or need help getting started, then don't hesitate to get in contact with one of our friendly Membership Services team.